It is difficult to pin Hugues Labiano down to one genre. Even though his illustrations lean towards a certain realism, he aims to distort them slightly in order to better accentuate the emotion of a face or try out unusual framing. Labiano has always been somewhat fascinated by all things American. And he truly got to indulge in his passion when he created Dixie Road (Dargaud 1997, Europe Comics 2017) with Jean Dufaux, and Mister George (Lombard, 2003), with Rodolphe and Serge Le Tendre. After ten years of drawing the United States of yesterday and today, Labiano decided on a change of scenery. In 2005 Stephen Desberg asked him to explore the best of both worlds through Black Op (Dargaud 2005, Europe Comics 2015), a series focusing on CIA agents, whose work takes them from India to Afghanistan via Russia. A few years after that, he had the honor of taking over for Enrico Marini on the series Étoile du désert (Dargaud; Desert Star, Europe Comics), illustrating volumes three and four of the series. All these fantastic books are now part of the Europe Comics collection!
Black OP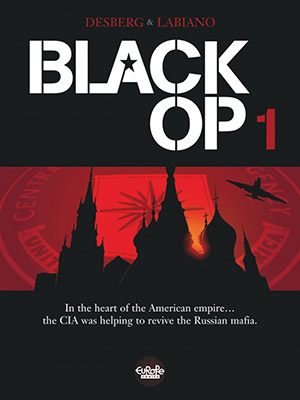 It's 1945. Floyd Whitman discovers that 'those scumbag communists' have killed his father. He's just a child, but he resolves to one day join the CIA. By 2003, America has triumphed over the Soviet Union, but the Russian mafia has become the most powerful, and certainly the most violent criminal group throughout the whole country. Through the fate of one man–young and full of illusions in 1965, but rather more embittered in 2003–we see the CIA help the Russian mafia get back on its feet in the squalid back rooms of the American empire. A great spy adventure comparable with the best of Hollywood thrillers.
Dixie Road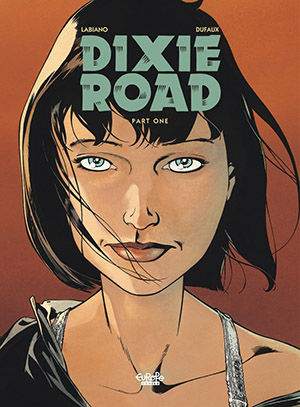 The United States… the late twenties. Like many others, the company Fisherman's Dream staggers under the 'crash'. In the midst of this economic nightmare, we meet a young girl, Dixie. The recent events will push her and her family to hit the road, in pursuit of the elusive American Dream.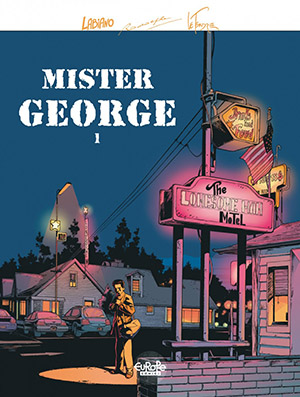 Mister George
Mechanic George Price has fulfilled his American dream: business is good, and he's married to his devoted Tracy. But after he has surgery to remove a brain tumor, he suffers unnerving memory loss and other psychological trauma. His doctor and father-in-law, Walt, claims they're just normal post-op side effects. But a few chance occurrences and disturbing discoveries begin to convince George that he used to be somebody else, somewhere else… And reporter Jennifer Lee is convinced of the same thing. As George sets out to find his true identity, Jennifer launches an investigation that might turn into the scoop of her career, against the backdrop of a country threatened by terrorism.
Desert Star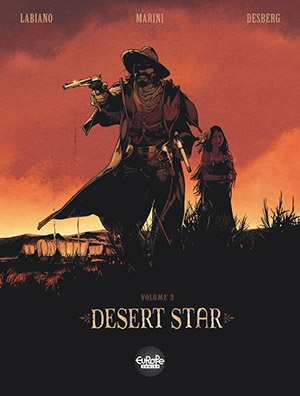 Twenty years after the first volume of "Desert Star," with which Marini first made a name for himself, Desberg collaborates with Labiano for the prequel! In classic Western style, this time the story plays out in Indian territories. The conflicts between cowboys with neither faith nor morals and the God-fearing colonies will put an end to the peaceful existence of the Indian tribes. This marks the starting point of the tragedy of Desert Star, not yet a symbol of vengeance, but a feisty young Indian girl…
Header image: Dixie Road © Jean Dufaux & Hugues Labiano / Dargaud