It's supposedly what everyone wants: fame and money. The American star-making machine never stops in its efforts to uncover new talent, because talent is what feeds it. Megan, a talent scout for Independent Art Productions, discovers Jude on stage while he's performing in a sex act. He may be star material: women want him and men want to be him. But before he can pursue stardom, he has to escape the clutches of his new girlfriend, the daughter of a Chinese gangster. Murders of convenience, empty sex, big bucks, bad driving, and some crazy tattoos—it's the 21st-century American Dream.
Alt-Life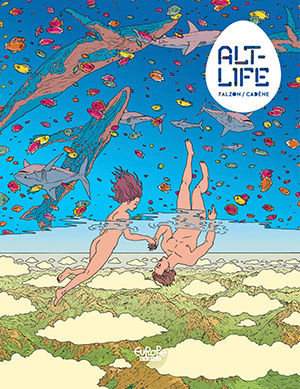 On a dying Earth in a not-so-distant future, Josiane and René are the first to enter a new virtual world where just about anything is possible… Part dystopian love story, part psychedelic meditation on human nature, "Alt-Life" takes the reader down a mind-bending rabbit hole of desire, loneliness, and self-discovery.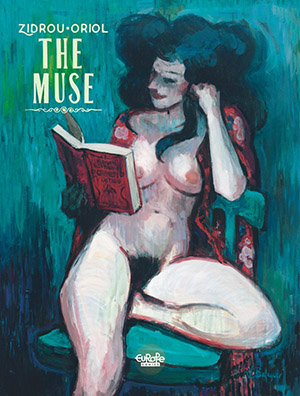 The Muse
From his Barcelona studio in 1939, an aging Catalan painter shares with his model the mystery of his best friend Vidal Balaguer, "the forgotten genius" of Catalan Modernism, who vanished on the eve of 1900. His story his linked to the disappearance a few months earlier of his muse and lover, Mar, the subject of his most famous painting, "Young Lady in a Mantón." But there are other disappearances, too, of people, a corpse, some oranges, and a stubbornly silent canary named Stradivarius. A police detective is convinced that Balaguer murdered his model but by the end of the story we may come to believe that, as the painter himself reflects, "the murder weapon is not always what you might think!"
The Perineum Technique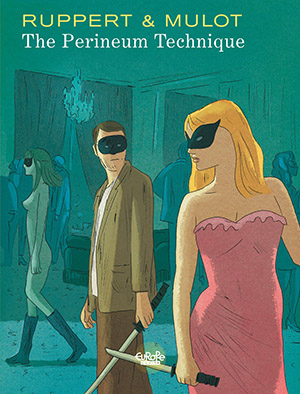 JH meets Sarah on a dating site. They connect on a regular basis and bring each other to mutual on-screen orgasm. Their exchanges, brief and solitary, eventually obsess JH, who tries to convince Sarah to meet him in person. A strange game of seduction is established between them that compels JH to meet the one sexual challenge – abstinence – that might set something into motion with Sarah. This story is a loose and contemporary variation on the theme of seduction and the emergence of love during this time of hyperconnectivity. Playing skillfully with sexual metaphor and the deafening presence of what is implicit but never spoken, Florent Ruppert and Jérôme Mulot invite us to follow them into a maze of games of love and chance.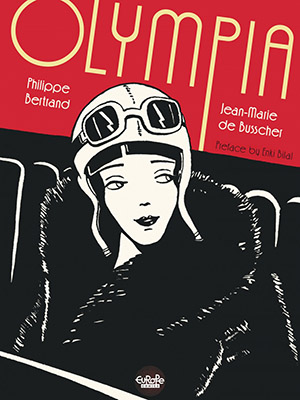 Olympia
Allow us to introduce Olympia, an exquisite young woman living in post-First-World-War Berlin, a time when the town was continually shaken up by internal revolutions and cultural turbulence. Olympia is beautiful. Louise Brooks-style beautiful. She is the archetype of that generation of war-women, the likes of which we'll never see again. Her father, Count Van Den Golzt, sends his daughter to Berlin following the Bolsheviks' establishment in Courlande, a move that he knew was a threat to the safety of his family. She soon becomes a fascinating character, with lovers from all walks of life, from bespectacled Communist intellectuals, to pimps. Alongside her decadent lifestyle, she fights passionately for the Socialist cause. Nihilistic, but driven, she ends up in the arms of the most unlikely suitor.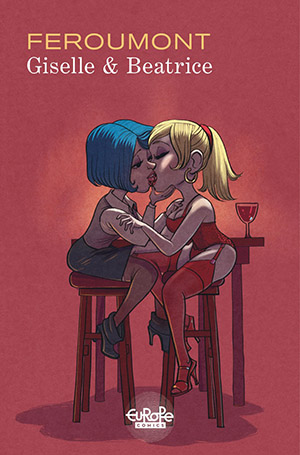 Beatrice is stuck in a depressing office job: her hard work is overlooked, her paycheck's so small she's about to lose her apartment, and her boss won't give her a promotion unless she sleeps with him. But Beatrice just took a vacation to Africa, where she learned a very particular set of skills, both in and out of the bedroom. She's about to transform her boss's life in a way that he never saw coming. She'll get a maid to clean her dirty apartment. And maybe, in the process, Beatrice will finally find love…