The strong and the beautiful, the delicate and the bold – women make this world go round! And judging from all the incredible stories emerging today – they certainly make the world of comics go round! So here is your guide to the best comics with a strong female lead from the Europe Comics collection.
Harlem, 1931. Prohibition is still in effect, the Great Depression is getting worse by the day, and people are desperate for hope. For a decade, Stephanie St. Clair, a.k.a. Queenie, an immigrant from the French Antilles, has been running a lottery in Harlem that has provided just that: a chance for a way out. But with the end of Prohibition looming, bootlegger Dutch Schultz is looking to diversify his business before the booze industry dries up. And he sees Harlem as ripe for the picking, especially with the police and politicians for sale to the highest bidder—at least if you're white. It may be wintertime in New York, but things are heating up in Harlem.
Arzhur, a disgraced knight, has taken on a new mission to restore his honor: save Princess Islen from the Black Castle. The only problem is, the mysterious Islen doesn't want to be saved…The reluctant pair must nonetheless cross the kingdom—pursued by a trio of sinister witches—in hopes of finding refuge with Islen's father, the king. But will their secrets catch up with them first?
Estelle is a nurse at an assisted living center, where she spends her days caring for the residents, taking part in their card games, and tending to them as the end draws near. But dealing with their unfulfilled dreams and lonely final moments is no easy task. As she gets closer to the residents, Estelle experiences a new, inebriating freedom, but also risks losing herself along the way… A touching, far-reaching tale told from the rarely seen perspective of nursing home caretakers.
When Clémence, a student and actress struggling with personal issues, sees how miserable her grandmother is in her nursing home, she decides to break her out and take her on a road trip to the coast so she can see her childhood home one last time. But traveling with a senior with Alzheimer's Disease comes with a fair amount of challenges, and the journey is fraught with highs, lows, and near misses. Still, it's a chance for the two women to reconnect, with each other and with themselves, and it's a chance for Clémence to give Grammy the gift of one last thrilling and joyful experience.
Jean is a medical student who's about to start her final residency rotation in gynecology. But she'd much rather practice surgery than listen to simpering women moan about their problems all day. Plus, this department is headed by the notorious Dr. Karma, renowned throughout the hospital for his stubborn mindset and unorthodox practices. However, in her first week, Jean begins to realize that Dr. Karma's reputation isn't fully accurate, and, perhaps, the complexities of women's stories are worth listening to and respecting. A modern classic of a revolution in women's medical care, adapted from the bestselling novel by Martin Winckler.
Catherine Meurisse once again draws upon her memories. Her stay in a far-off, strange-yet-familiar land, at the Japanese villa Kujoyama in 2018, provides the artist with another opportunity to pursue her creative quest, this time where the West and Far East meet. In the manner of Lewis Carroll, the young artist lets characters out of legend lead her through pictorial landscapes. Imagination and dialogue are key to penetrating the secrets of this strange territory and discovering why the young explorer finds it so fascinating. This Alice daydreams and wonders, returning every now and then to reality and nature, that dynamic dictator of events and situations. After The Great Outdoors, Catherine Meurisse continues her pursuit of beauty in an unknown land, between mountain and sea, illustrating landscapes that reflect the seasons and the artist's progress. Truly splendid
Four high school girls who have problems fitting in decide to join forces and form their own club, which they feel will empower them to better face the world and their own individual problems. Their first goal is to get girl No. 5 to join them: Paloma, a troubled and anti-social teenager who's lived in more than fifteen foster homes since she was six. But before the Misfits can welcome Paloma into the fold, they must first get her to confront her difficult and tragic past.

Elle is just another teenage girl… most of the time. Bubbly and good-natured, she wastes no time making friends on her first day at her new school. But Elle has a secret: she hasn't come alone. She's brought with her a colorful mix of personalities, which come out when she least expects it… Who is Elle, really? And will her new friends stand by her when they find out the truth.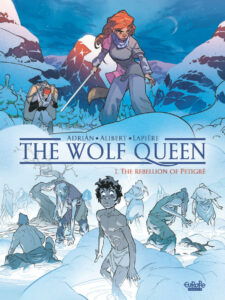 The Wolf Queen
In a distant time when summer and winter alternate as quickly as night and day, giant insects have replaced most other lifeforms. Wolves have become civilized and switch their gender at every moon. Egg-laying women rule over men. And the half-wizard Tometeu tribe ride around on small caterpillars and beetles. Amongst this throng are Petrigré, Rum, Angus, and JJJ: heroes in search of love, identity, dreams, freedom, and also a treasure hidden in the heart of the icy mountains… Will they find it? What will be? Gold and silver? Supreme power? An unstoppable weapon of destruction? And what consequences will it have for all the tribes teetering on the brink of war?

This factual and educational comic based on the life and discoveries of Marie Curie, a major scientific figure of the 20th century, was published to mark the centenary of the the day she won the Nobel Prize for Chemistry. This inspired comic is set at the time she received her second Nobel Prize, when a vicious press campaign was launched against her, denouncing her affair with the physician Paul Langevin. Through her flashbacks, we're invited to witness the key moments of this exceptional woman's life and work, already exceptional in its own right and even more so considering the limited presence of women in the field of research at the time.
Her flaming red hair cuts a wide swath through feudal Japan, the medieval society in which she lives… but not as much as her sharpened swords. Isabellae, the daughter of an Irish sorceress and a master samurai, is on a journey in search of her lost sister, with the ghost of her father and some companions in misery at her side. On a quest to discover her past and vanquish her terrible memories once and for all, she leaves a shower of blood in her wake…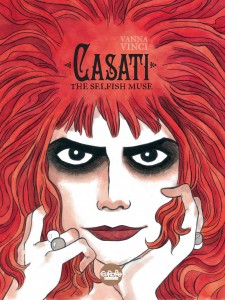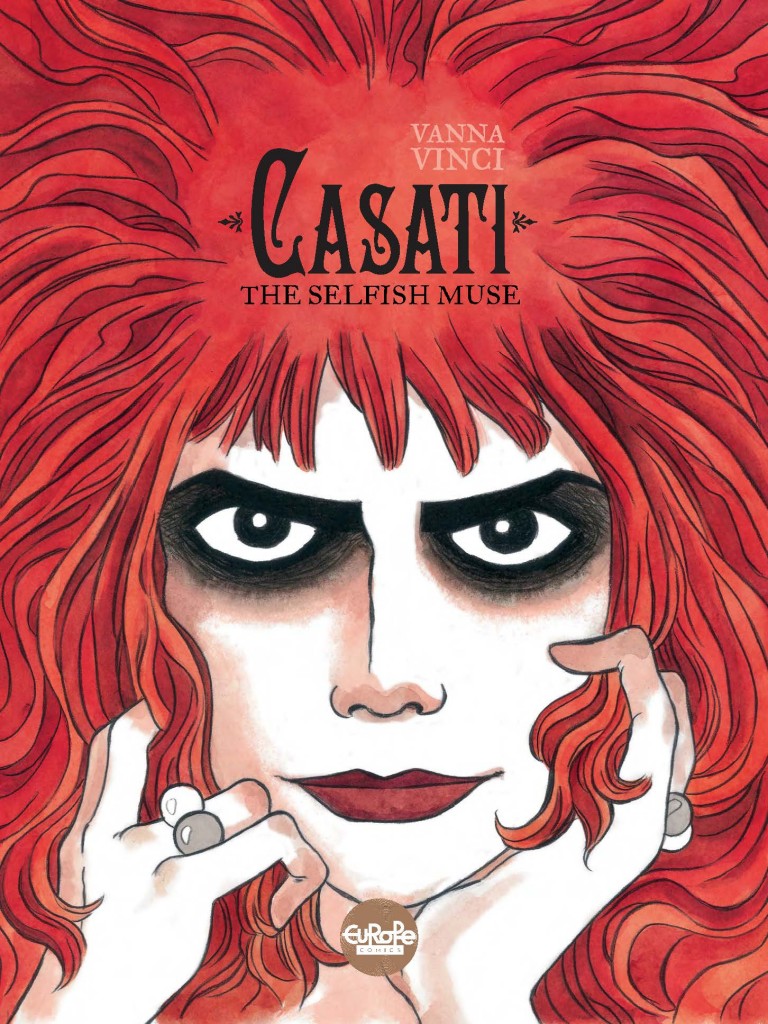 Casati: the Selfish Muse
Luisa Amman was born in Milan in 1881 to a wealthy family who had made its fortune in cotton. After marrying Marquis Camillo Casati, and the birth of their only daughter, Luisa undergoes a transformation and quickly becomes one of the most eccentric women of her time. She wants to shock, to make herself into a living work of art. She befriends the beautiful people of her time, artists and celebrities: Giovanni Boldini, Augustus John, Ida Rubinstein, Jean Cocteau and Man Ray just to name a few. She lives in Rome, Venice and Paris, attending masquerade balls and living through extraordinary adventures.  She became a muse to a number of artists, who were fascinated by her famous androgynous persona…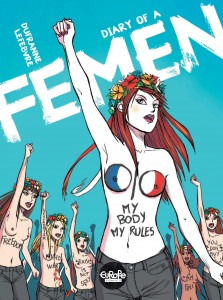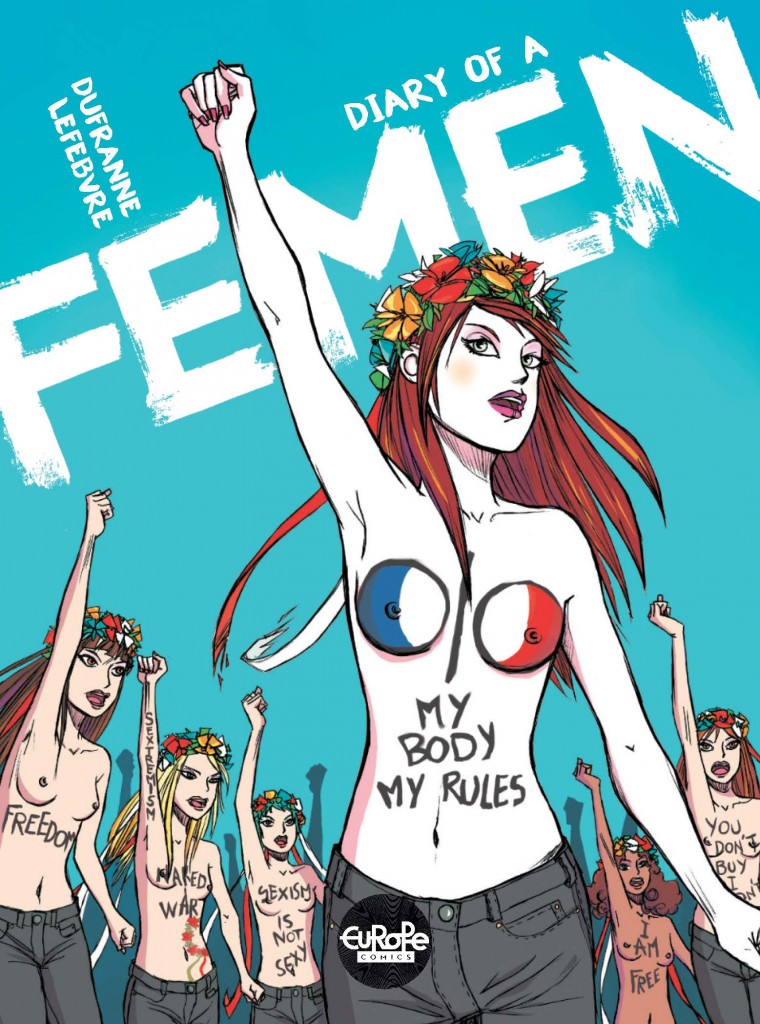 Diary of a Femen
The FEMEN movement began in Ukraine in 2008. It has since spread throughout the world, as far as Spain, Sweden and Belgium. In France it really began to catch on when Inna Shevchenko arrived in Paris, where she sought asylum after she was deported from Ukraine. She took refuge in the "Lavoir Moderne Parisien" theatre, which has now become the training ground of FEMEN activists in France. This project is a fictional story based on real events and witness testimonies collected by the author, who has been in personal contact with FEMEN France for over 4 years.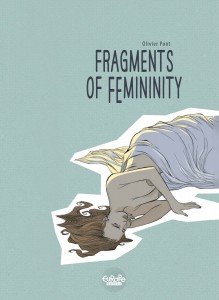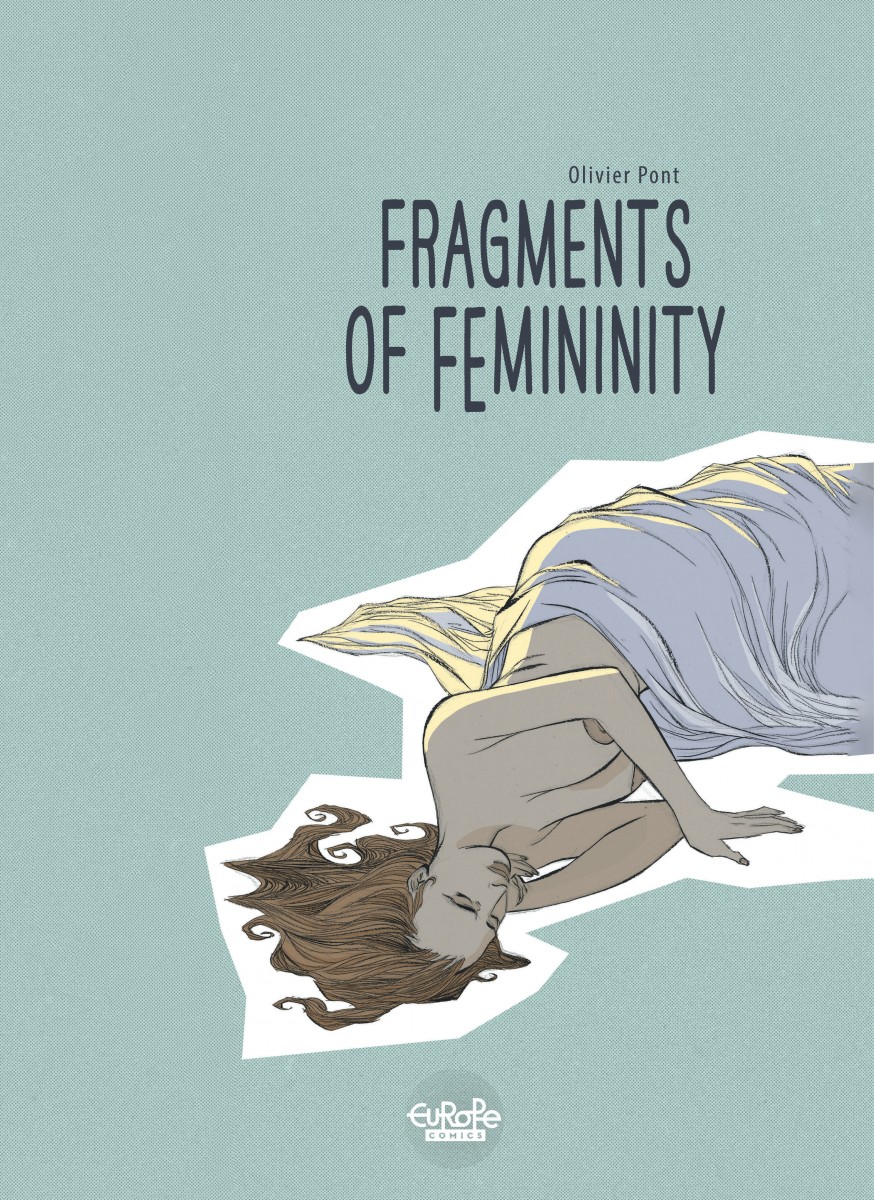 Fragments of Femininity
This is a collection of portraits of 7 women, of all different ages, backgrounds, circumstances and eras. Each one of them is facing a defining moment in her life. They are bound together by the symbol of their femininity: their breasts. We see an awkward college girl getting to grips with her womanhood; a 1960s house-wife freeing herself from the restraints of propriety; the manager of a small underwear shop fighting against corporate giants; a woman nude modeling for an unexpected reason… Love, illness, sex, liberation, sensuality: Olivier Pont draws us into the lives of these women with astounding force.
Pythia lives in Delphi, in Ancient Greece, and between her classes at high school and her part-time job at the temple of Apollo, she leads quite a normal, boring life… until the day that she refuses Apollo's advances and he places upon her a terrible curse. She is now able to predict the future, but whenever she sees a catastrophic event on the horizon, no one believes her warnings…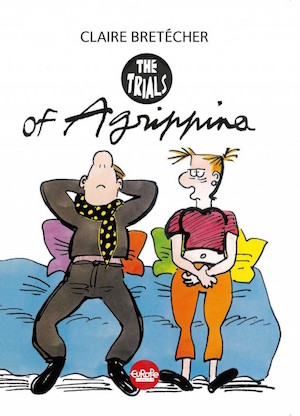 Agrippina
Agrippina, a wonderful prototype of the rebellious teenager, spends her time squabbling with her exasperated parents, determinately ignoring her infuriating brother, discussing the latest couplings with her girlfriends, studiously avoiding 'being normal', and falling madly in love with a different boy every two minutes. Quite simply hilarious.
40-year-old Flora has just gone through a bitter divorce after 20 years of marriage. Thankfully, she can count on the support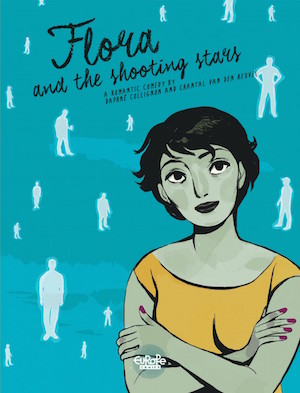 of her friends: Roxane, the cool hippie who loves to garden, Lea, the tireless career woman, and her old neighbor, Venerable. Like her friends, Flora would love to find her soul mate, but it's just not that simple. She has several promising dates, but once the first flush of passion is over, her lovers seem to disappear into the night. Why does this keep happening? Is she not attractive enough? Is she so difficult to be around? Or is she being sabotaged by someone close to her? A story for the divorced (and perpetually single) 40-somethings who just want to take a moment to catch their breath, and maybe even enjoy their singledom, told through the eyes of Flora and her hilarious entourage.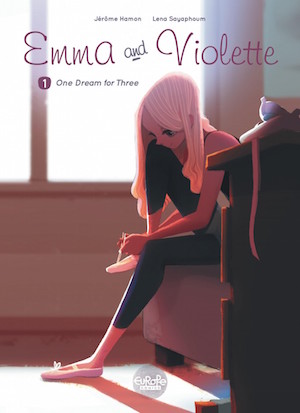 Emma and Violette
Emma and Violette are sisters who share the same dream of attending Paris's most prestigious dance school. Violette passes the first audition with flying colors, but Emma doesn't, and their world comes crashing down. But there may be more than one way to dance through life… This is the revelation at the heart of the first volume of this lively and graceful narrative.
Gunblast Girls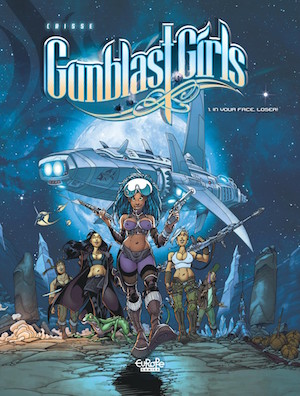 Heroines who fear neither God nor man, these big-hearted bad girls will take you to every corner of the known universe. Assuming, obviously, that a universe has four corners: there might just be a multitude! You'll follow them through multiple layers of the space-time continuum. Fasten your seatbelts, because adventure for these ladies is a game who's purpose is to live at the speed of light. That said: light-speed is for oldsters!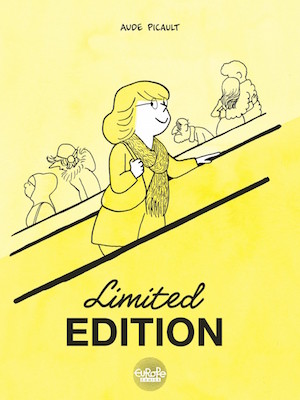 Limited Edition
Claire is a thirtysomething neonatal nurse who is becoming increasingly discouraged about her prospects of getting into a long-term relationship and starting a family. She thinks she may have finally met her man in Franck—if not a Prince Charming then at least a friendly and compatible person—but societal pressures and gender norms seem to rear their heads at every turn and Claire begins to wonder if it will ever be possible for her to be happy with another person on her own terms.
Modern Speed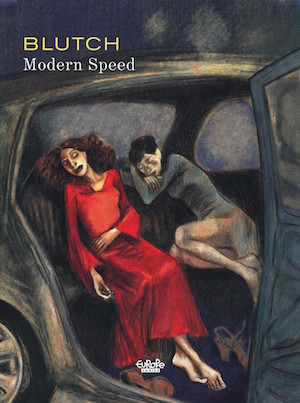 Modern-day Paris. One night, as she's leaving rehearsal, Lola, a young dancer, is approached by Renée. She introduces herself as a writer, and asks Lola if she could share her life for a while in order to gather material to write a book about her. Despite not feeling entirely comfortable with the idea, Lola accepts. The very next day, Lola and Renée experience the strangest day of their lives, involving an absent father who reappears at random points throughout the book, a bashful but psychopathic admirer, Omar Shariff, and a huge spider… All this is set against a backdrop of a general power cut, a highly demanding dance class and a very rainy day. In the world of today, where everything goes too quickly, twenty-four hours is sometimes enough to change your life.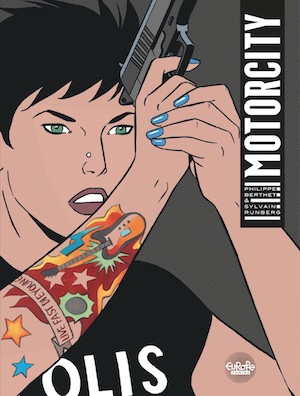 Motorcity
Lisa Forsberg is a rookie cop who has just taken her first assignment in the small Swedish city where she was born. In her youth she was a troublemaker, part of a hard-living subculture called "raggare" who worship American rock'n'roll and vintage cars from the 1950s. Now Lisa finds herself thrown back into this world when she is sent to investigate a missing person report involving people she went to school with. She and her partner, Erik Lund, will uncover secrets that put them in harm's way and bring them face-to-face with the unspeakable.
Olympia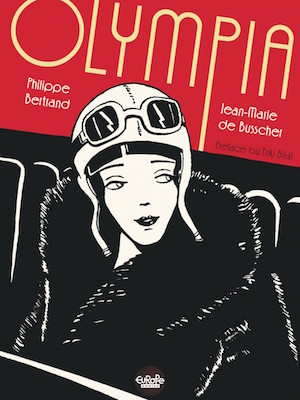 Allow us to introduce Olympia, an exquisite young woman living in post-First-World-War Berlin, a time when the town was continually shaken up by internal revolutions and cultural turbulence. Olympia is beautiful. Louise Brooks-style beautiful. She is the archetype of that generation of war-women, the likes of which we'll never see again. Her father, Count Van Den Golzt, sends his daughter to Berlin following the Bolsheviks' establishment in Courlande, a move that he knew was a threat to the safety of his family. She soon becomes a fascinating character, with lovers from all walks of life, from bespectacled Communist intellectuals, to pimps. Alongside her decadent lifestyle, she fights passionately for the Socialist cause. Nihilistic, but driven, she ends up in the arms of the most unlikely suitor.
SHI
During the 1851 Great Exhibition in London, two women's lives become irrevocably intertwined when they both fall victim to a nefarious underground fraternity of ex-soldiers from England's upper crust who have sworn their lives to defending the British Empire—as well as their own decadent lifestyles. In this first volume, young rebel Jennifer Winterfield and the mysterious Kitamakura from Japan forge an unlikely alliance along with Jennifer's doctor uncle and a street urchin named Pickles. Together they lay the groundwork for a criminal organization that will go on to sow terror in the hearts of the colonialists and industrialists who tried to put them down.
The Kingdom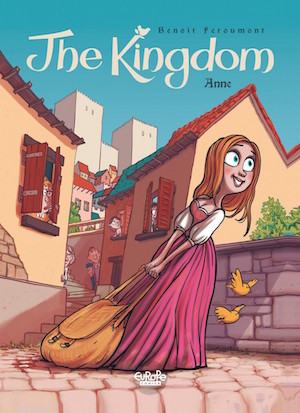 Once upon a time there was a peaceful kingdom where life was good. It was a little country forgotten by its powerful neighbors and their incessant wars. A lovely little piece of land where lived a great many people, and every day they enjoyed the bounties bestowed upon them by the earth and sky. Of course, there was a king, Alain and Adrien (his ugly sons who were nonetheless kind, helpful boys), a grumpy queen, Cécile (the bathroom-hogging princess), and Anne. Pretty little Anne. Anne, who sings to the rising sun; Anne, who lights up the king's nights; Anne, who speaks to the birds… Anne who opens a tavern where all these characters gather.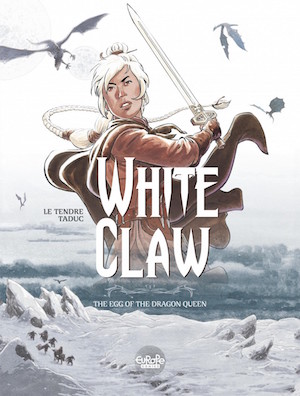 White Claw
Taho-the-Quick, a poacher, has an encounter with the animal totem of his people, the dragon queen, who entrusts him with the dangerous mission of carrying her egg to her dragon brothers up in the mountains. On his journey, Taho-the-Quick will not only have to fight enemies but also join forces with unexpected allies, including the mysterious White Claw, a warrior with unparalleled skills. The survival of the dragon species and that of a whole people will depend on their partnership.
The Grande Odalisque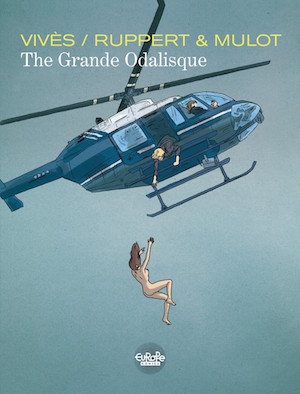 Carole and Alex are two unabashed, attractive, highly skilled art thieves, able to steal any painting in any museum. While looking for a driver, they meet Sam, a female motorcycle champion with many skills. The newly-born trio is destined to become a legend…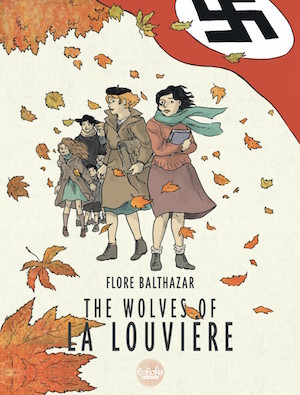 The Wolves of La Louvière
Belgium, 1940. The German army is spreading across Europe, and tiny Belgium is conquered in 18 days. During the four long years of the Nazi occupation, the women of La Louvière have to figure out some way to stay alive, to live their lives, and to keep up hope. Their world is drawn through teenage Marcelle's journal: What does she do? How do her family members endure? Which women in town collaborate with the occupying forces, and which women choose to fight? As always in wartime, the women take over for the absent men and keep their world spinning.
Single mom Aurélie's moving back in with her grandmother, her young daughter Emma in tow. And to everyone's surprise, so is Sophie—Aurélie's perennially absent mother, back from yet another adventure abroad. With four generations of women living under the same roof, life is never simple—and bound to get messy!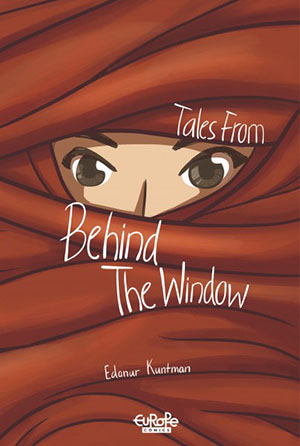 Tales from Behind the Window
"Tales from behind the Window" is based on memories of an Anatolian grandmother and women she knew who suffered from male dominance over their lives. Writer and illustrator Edanur Kuntman seeks a unique way to express and give voice to women in her grandmother's memories and in our reality who were not able to reconcile their inner emotional depth with their rural worlds in Northern Turkey. One long and two short stories included in this book revolve around terrifying emotional burdens such as forced marriages, being betrayed by patriarchs, and lost love, which have haunted and still haunt many in rural Anatolia.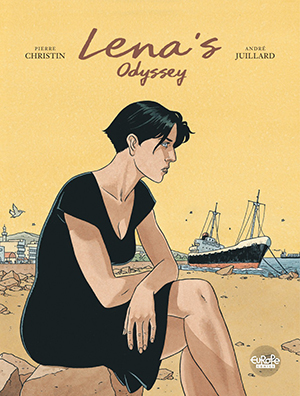 Lena
Who is Lena? What is she up to? Does she even know her mission? Setting out from an East Berlin neighborhood that is home to former dignitaries, she goes about passing out small, innocent-seeming gifts from Budapest to Transylvania to Kiev. She crosses the Danube delta, the Black Sea, Anatolia, and the Aleppo bazaar. Each time, she crosses borders incognito, claiming to have nothing to declare. A journey at once timeless and inextricable from the great issues of our age, "Lena" combines the intimacy dear to André Juillard and Pierre Christin's predilection for vast geopolitical canvases.
Edith Hardy runs a small detective agency off an unassuming alley in the 13th arrondissement. It's the 1950s, and foreign forces are busy vying for power in a Paris still recovering from World War II. Edith has a good heart and a missing husband, and her attempts to do right by her small world get her caught up in far larger, darker affairs. A classic Pierre Christin script—a strong sense of place and history, humane leftist sympathies—combines with Annie Goetzinger's indelible artwork to deliver a stylish mystery for fans of classy whodunits.
New York, 1940. Navit, a young, penniless singer, inherits ownership of an old-fashioned girlie magazine: "Gentlemind." Combative, intelligent, and audacious, she sets herself up as the publication's new director and takes on the immense challenge of turning it into a modern magazine. Haunted by the memory of her lover who left for the front lines of Europe, she must confront the realities of an American society that is in its golden years, but remains highly patriarchal. A deeply touching story spanning three decades, relating the American dream from a woman's perspective!
Karmela Krimm was the most promising young detective on the Marseille police force until she volunteered to take the fall for an operation that went sideways. When Karmela lost her job and became a private investigator, her ideals went up in smoke along with her badge. Perhaps for the better: in the troubled waters she now navigates, ideals are a dangerous luxury.
In Florence's childhood, there is a Thing you're not supposed to talk about. It seems like everyone knows about it… except for her. And she can't ask any questions—it's forbidden to speak the word. What happens to children who grow up in prudish isolation, once they hit puberty? Can they ever overcome the shame instilled by a sexless education? In this autobiographical story, Florence Dupré la Tour unveils her childhood in heart-wrenching inks and watercolors: a story of the heavy weight of tradition that forces women to be submissive, and how to resist and escape that fate.
It is the early 1920s. The Volstead Act has recently prohibited the sale and consumption of alcohol, which means that an active black market has sprung up—a market controlled by legendary gangsters such as Al Capone. Supplies must be secretly shipped from France to its outpost in Saint-Pierre, Newfoundland. This dangerous and illegal trade involves aviators flying primitive sea planes—aviators such as Bessie the "Black Angel," whose mixed heritage also makes her the target of the flourishing Ku Klux Klan. Based on the historical figure of Bessie Coleman, she flies in the face of injustice, prejudice, and discrimination.
Valentine is a secondary-school student like many others. Her daily life is filled with all the upheavals and self-questioning of adolescence. Self-conscious, she tries to assert herself within a group in which she is "the shy one". She spends most of her time with her girlfriends, at school or at parties on the weekend. She also tries desperately to get the attention of Felix, the boy she's in love with – and who has no idea she exists. To make things worse, he's in the "rival" class to her own… Little by little, this young woman learns to express herself and find her place in the cruel and treacherous world of adolescence, from MP3 players and Japanese mangas, to her first parties and her first whiskey and Coke.
The day before her seventeenth birthday, Lya's life changed forever. Hit by a speeding car and left for dead, she lost the use of her legs as well as some of her faith in the world… Lya learned to live again with the support of her parents. But having discovered that someone bought their silence, Lya is determined to unmask the perpetrator and obtain justice. Her search for the truth takes her to a famous law firm… and down a dangerous path. With the help of her friend Antoine, she'll stop at nothing to get to the bottom of it all…
It's 1943 and all-American Joe is heading off to fight the Japanese. His distraught fiancé Dottie Partington is fired from her job as a movie usher, and a friend helps her find employment at the Yoyo Club, a cabaret favored by soon-to-be-deployed US Air Force personnel. In the meantime, Joe is marooned on an atoll in the South Pacific, where he experiences firsthand the terror of war, and encounters a motley crew of fictional and real-life characters. Back in the States, famed cartoonist Milton approaches Dottie and uses her as the model for his new comic strip, "Poison Ivy," which centers on the adventures of a patriotic vamp capable of making soldiers "forget their girlfriends back home." The strip is a runaway success and kindles the fantasies of GIs across the globe, eventually reaching even Joe.
Canterbury, Connecticut, 1832: a charming female boarding school has found success among the locals, with two dozen girls enrolled. Some in town question the purpose of educating young girls—but surely there's no harm in trying? At least not until the Prudence Crandall School announces its plans to start accepting black students. Thirty years before the abolition of slavery in the United States, in the so-called "free" North, these students will be met by a wave of hostility that puts the future of the school in question, and their very lives in peril. Even in the land of the free, not all of America's children are welcome.
Penelope is a Belgian physician who works with Doctors Without Borders in war-torn Syria. She returns to Belgium when she can in order to see her husband and daughter, but the transition is hard. Her latest trip home for the holidays proves even tougher than usual, as the coexistence of the two excruciatingly different worlds she inhabits becomes increasingly fraught.
Cover banner from Fragments of Feminity © Olivier Pont / Dargaud