"Legendary events promise the unforeseeable and change the course of destiny," said André Malraux. With each new volume of his legendary comics series Michel Vaillant, Jean Graton imagined unpredictable adventures for his protagonist, race car driver Michel Vaillant. This long-running comics saga would play a major role in the life of Vaillant superfan Marcel Sylvand, who took it upon himself to bring the Vaillante Le Mans GT race car off the page and onto the road.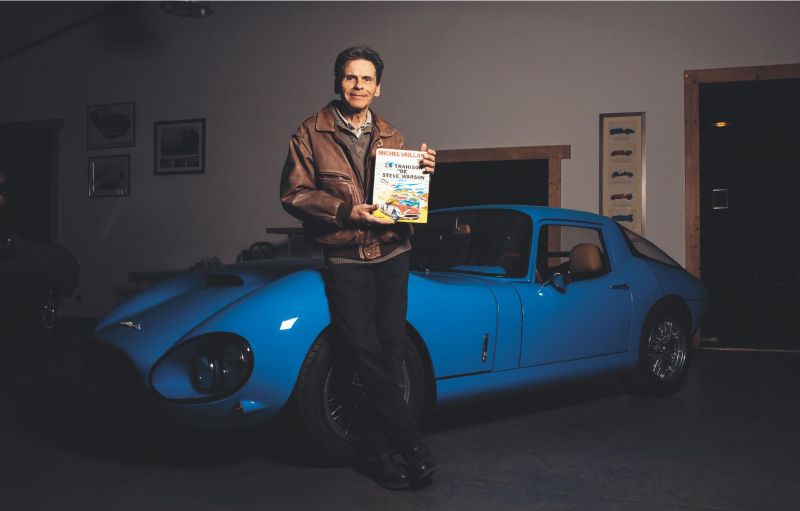 It was in October 1960 that Jean Graton launched a car design competition in Tintin magazine, where readers were asked to draw the next Vaillante "Le Mans" car. The winners were two brothers, Marc and Patrick Van der Stricht, and their design was used in Le 13 est au départ ("Number 13 is on the starting line"). In the next volume, La trahison de Steve Warson ("The Betrayal of Steve Warson"), Jean Graton fleshed out the car, which became the Vaillante "Le Mans GT." And it is this car that Frenchman Marcel Sylvand ended up bringing to life in the most painstaking fashion in 2020.
Sometimes, all it takes is a single visual shock to plant a seed in the mind of a child. In the case of Sylvand, a comics series birthed a dream that would take almost a lifetime to fulfil, inspired by the fabulous high-octane adventures of Michel Vaillant, a unique and still peerless character in the world of comics.
Marcel Sylvand was born in 1955 in Haute-Savoie, in a town in the French Alps called Sallanches. At eight years old, in this small town in the Arve Valley, he devoured one of the few distractions available to kids like him: Tintin magazine, which offered regular stories of Michel Vaillant. There was no TV at home, so he read the famous driver's adventures over and over again, issue after issue. In one of these stories, La trahison de Steve Warson, Sylvand fell in love with the round and dynamic shapes of the Vaillante Le Mans GT, and he dreamed of one day driving a "real" Vaillante race car.
Fifty-eight years: that's how long it took for Sylvand's dream to become reality. "I used to flip through the pages of Tintin magazine," he says, "and think that one day, I'd build a car like that myself. The years went by and finally, in 2020, I made it happen." He had no choice but to make the car himself: there aren't any Vaillante dealers out there, a typically French aspect of this story. If Jean Graton had been British, you'd surely be able to find a Vaillante as easily as you could get your hands on an MG or a Triumph… But if the Vaillante Le Mans GT was ultimately able to come to life, it was only thanks to the talent and the will of one man, and it was a long road to get there, with plenty of twists and turns. In Haute-Savoie in the '70s, few enrolled in engineering school or went off to study: the most important thing was to know how to make the best use of your own two hands. Sylvand, who as a boy had already tinkered with Dinky Toys model vehicles, naturally followed the path of technical apprenticeship, getting into bodywork and car painting.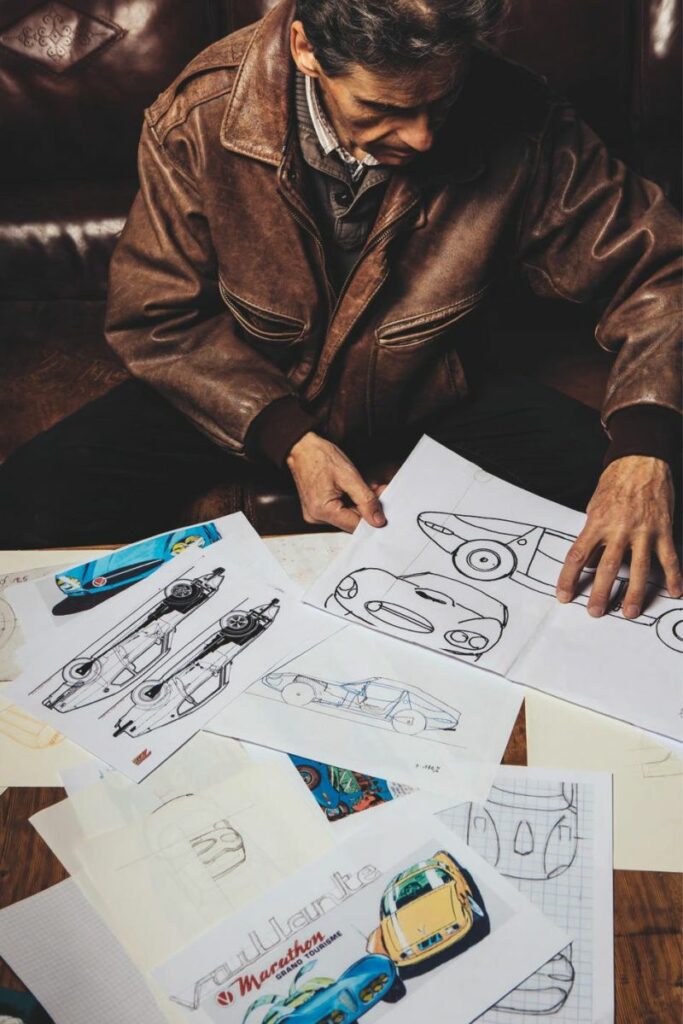 A big surprise was on tap at the tail end of the '70s and the start of the '80s for aficionados like Sylvand: the hot rod phenomenon was taking hold right up to the mountainsides of Europe. No Ford Model T on hand to customize? No matter, an old Renault would do just fine. "Back then, we didn't know much about it, but we were already heavily modifying our cars. No one had mastered this new trend. My friends and I were pioneers." Everything was done by looking at the pages of the few magazines that circulated at the time, and parts were ordered by mail, sometimes received months later, together with a slim instruction manual in black and white, in English, imperial measurements included. For 42 years, Marcel would tinker in the workshops at work as well as at home: a 20-square-meter space, where one day his childhood dreams would become reality.
This Le Mans GT would eventually require 2,500 hours of work over the course of five years, at a rate of five or six hours per day. To understand the magnitude of the task, you have to imagine yourself trying to build a car from… nothing: a few comics pages, no blueprints, no measurements. You have to invent, adapt, or create every single thing, much like the script for a volume of Michel Vaillant. "I was retired, and it helped me to have an organized routine. I'd wake up early to a tidy and fully equipped workshop, and I had free time—lots of free time," Marcel laughs. On a rough plan enlarged by a copy machine, Marcel worked like Jean Graton himself, with a pencil, and no 3D software. Once the base was more or less laid out, his search turned to the frame. The donor was a 1978 Datsun 260 Z, sunbaked on the slopes, but in excellent condition. He lined up the bodywork with the plan, and bingo, he had a match! Well, almost… The Japanese frame had to be trimmed just a bit. The chassis was reduced to the desired wheelbase, the 12-valve inline 6-cylinder engine was fixed up, and the wiring harness was redone, which still left countless hours of meticulous work to recreate all of the remaining bodywork elements of a car… that never existed.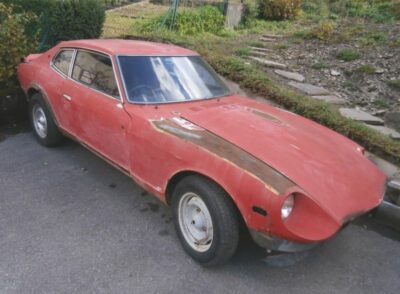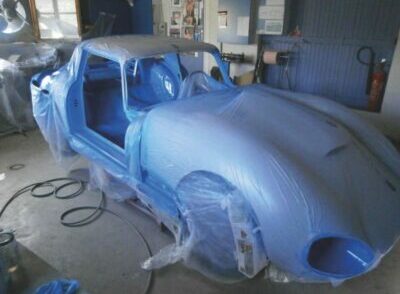 Completing such a project means surmounting a great deal of hardship—not unlike scaling Mont Blanc. Seen from below, the peak of Europe might seem "accessible." But the locals will tell you that even the best prepared, the most seasoned, sometimes have to give up. So it was for the Le Mans GT, where the doors, hood, fenders, tailgate, windshield, rear window, headlights, rims, and interior were but some of the complications for Sylvand, not to mention the low oxygen he had to deal with, given the high altitude, and the whims of the alpine weather. "Building three other hot rods and doing quite a bit of helping out with friends' and customers' cars before building the GT taught me a lot. You get to know the materials. For a project like this, you need to choose them carefully."
Embarking on a mountain race means being prepared to bear the costs: both physically and financially. Building a car that only exists on paper is largely the same, with countless switchbacks and obstacles. You have to take everything into account to reach the top. For Sylvand, some transplants did the trick, such as grafting on the doors and side panels (modified for English wheels) of a Peugeot 404, but other parts were almost impossible to get hold of… or afford. "Take the windshield, for example, with its peculiar shape," he says. "I requested a quote, and they wanted 12,000 euros! When I started my apprenticeship, I was told that a car should cost you little, or nothing at all. So spending that much was out of the question." The situation demanded creativity, resourcefulness, and being open and curious. For certain parts of the Le Mans GT, Marcel looked for suppliers in the nautical or aviation industry, in France and abroad. The internet became an essential tool, the project facilitator. The windshield ended up being custom-made in the Parisian suburbs, made out of professional-caliber Lexan, but only after Marcel himself created a fiberglass mold, sent by courier, who went on to lose it, only to find it again later on… In short, a small epic in itself.
The windshield was particularly complicated, but not much else ended up being simple either: the roof and its rear support, the Datsun gas tank that had to be modified and shifted, the hatchback, the rear windshield… Marcel tested parts of a Peugeot 305 and a Porsche, neither of which fit correctly. "My approach had always been to remain as faithful as possible to Jean Graton's design. I didn't want a car 'in the style of,' I wanted the car driven by Michel Vaillant." For the back of the car, he again ran into strong headwinds. "I had to do everything myself!" he says. "From the start I wanted a racing style to avoid installing bumpers. With the car only appearing in three volumes, I had very few references. Eventually, in one of the stories, I discovered it opens sideways, which ended up working out well for me. Thank you, Mr. Graton!"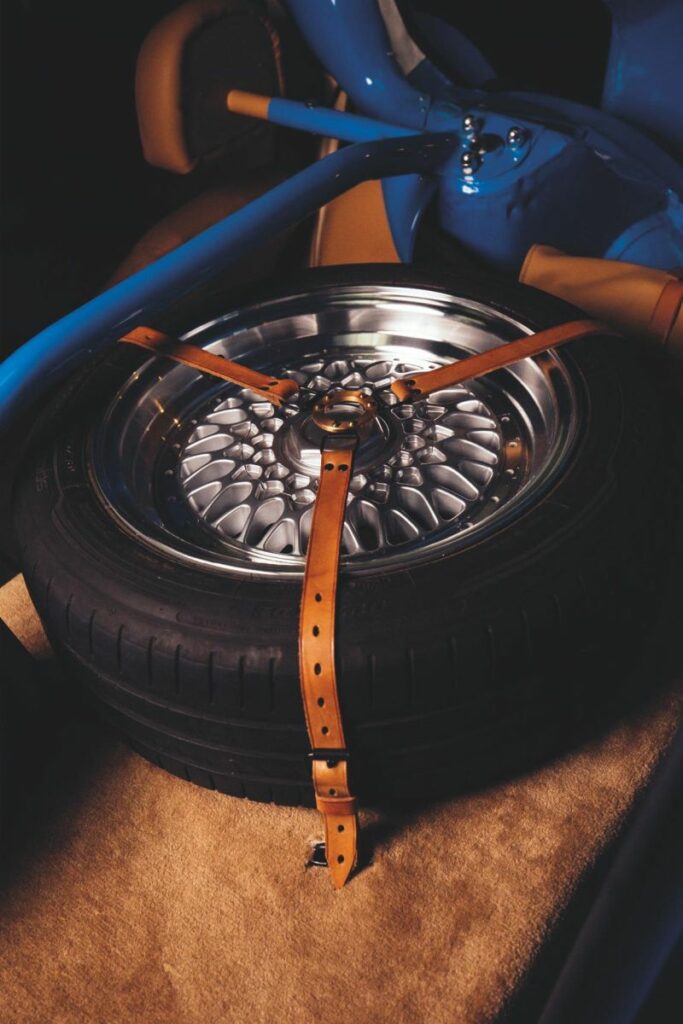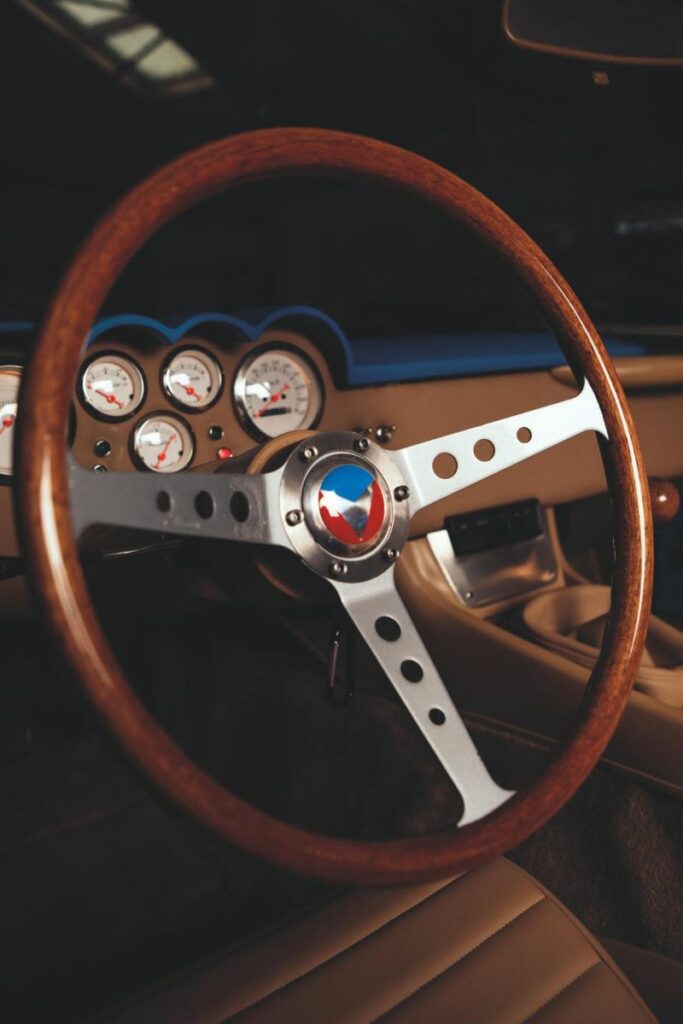 Marcel admits that some projects require varying perspectives. You need to see the big picture, and it's sometimes easier when you work as a team. In this case, the team was made up of a whole array of benefactors: Stan's Custom in Saint-Gervais, Aurélien from Degenève Classics situated deep in ski country, Fiz Auto, a Nissan dealer that could still (properly) fix Weber carburetors in an era of overdependence on electronics, a young seamstress from his hometown for the tan imitation leather seats, and finally, his own sister-in-law for the car upholstery. Marcel eventually gave in and embraced the digital world by setting up a Facebook account to post photos of his ambitious project. "I didn't expect so many reactions. I got encouragement, congratulations, sometimes advice, from people I had never met, from all around the world."
Jean Graton, and now his son Philippe, have made it possible for hundreds of thousands of young readers—maybe even millions—to become race drivers by proxy, or even for real. French race car driver Alain Prost admits that his career was born out of the stories of Michel Vaillant. Today, the series counts 70 volumes in its first season, and season two is well underway with 10 new volumes so far. The legend has never been more alive, an elegant and vividly French brand which endures in part through the Jean Graton Foundation. As for Marcel Sylvand, his own popularity and engineering success is a true reflection of his personality, as someone of great humility who is concerned only about the results of his work. "This car is the kind of project that you cannot rewind, disassemble, and review, you need to be a perfectionist every step of the way and this is what I love about it. For me, it has to work, because I don't want to go back and try again."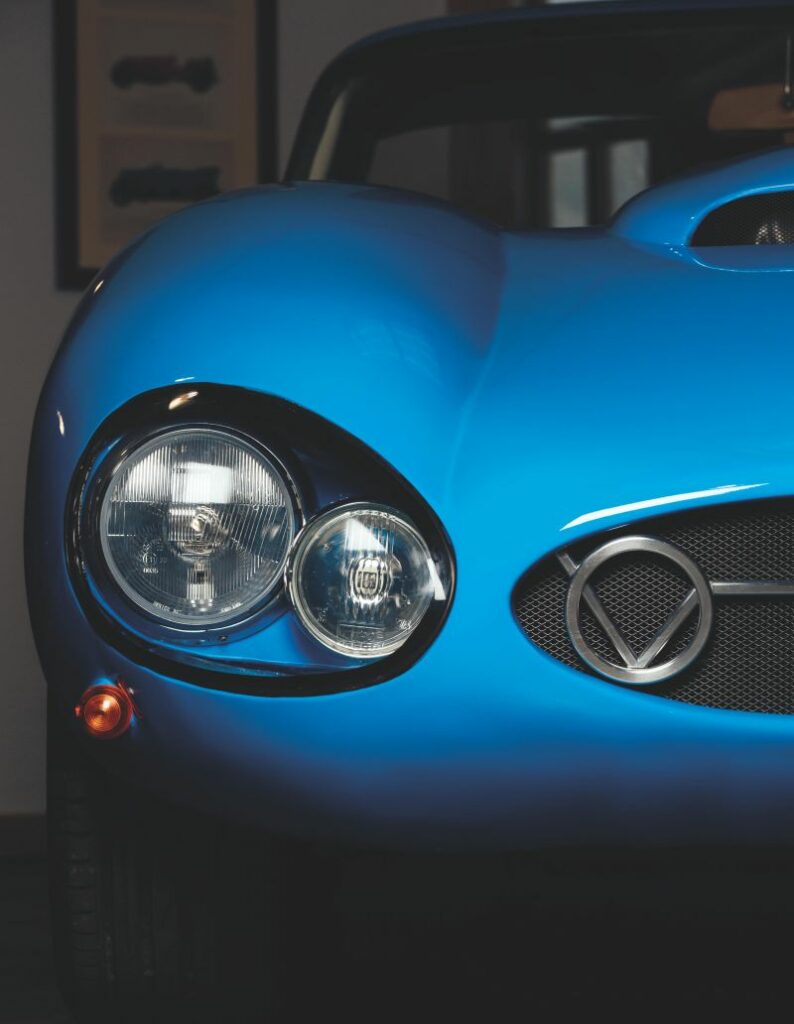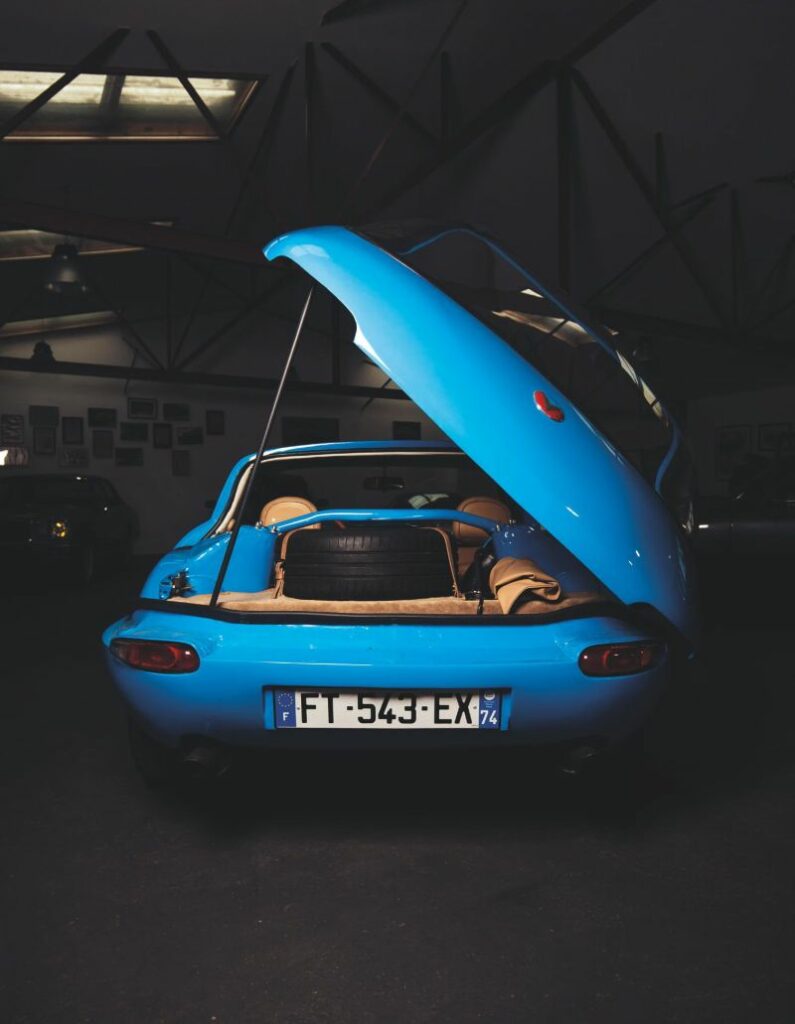 Upon completion, the incredible and one-of-a-kind Vaillante Le Mans GT was put on showcase at Degenève Classics, an old carpentry workshop turned collector car showroom (and salesroom). The sports car born out of a comic book is now ready to take on the twisting roads of our mountains.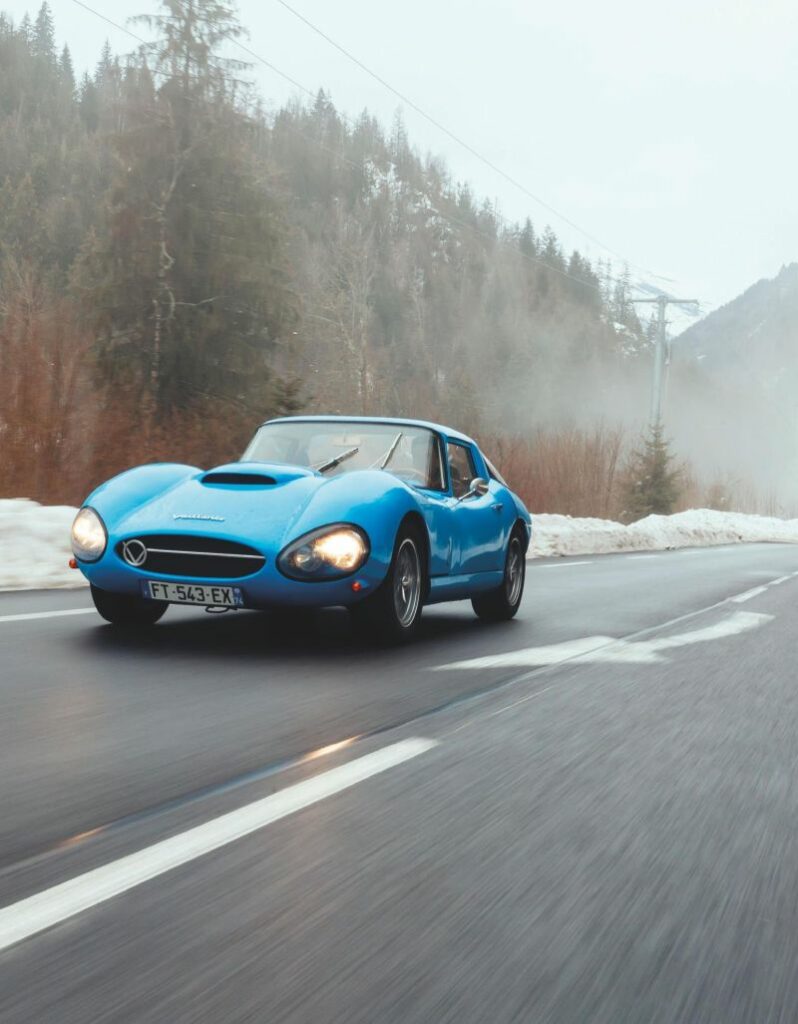 Marcel has no regrets: "This car remains my most ambitious project, but now it needs to get out there. I want to share it through magazines, maybe an exhibition, but above all, it needs to be on the road. I think keeping it as a showcase would be a waste. A car is a car, not an ornament to be kept in a museum."
Which just leaves one more question: is it for sale? Speculators need not inquire, but real fans can get in touch with Marcel, who, at the tender age of 66, already has a new adventure in mind…