Here are twenty inspiring graphic novels and comics series to remind us that if we look for it, we can find beauty in everything. Even in the mundane.
In this nostalgic account, the Faldérault family sets out for a final summer vacation together before an impending marital separation disrupts the family dynamics for good. Along the way, heading south to France from Brussels, Pierre, Maddie, and their children revel in impromptu skinny-dips, family sing-alongs, and camping in the wild, ultimately finding a renewed zest for life—and vacation!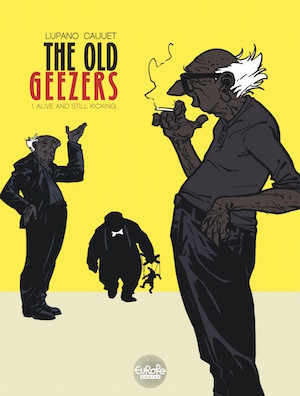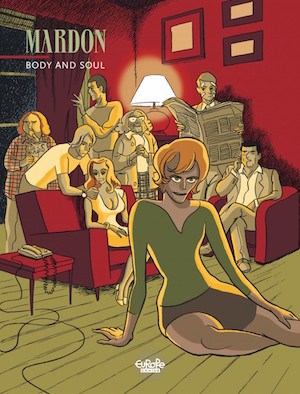 40-year-old Flora has just gone through a bitter divorce after 20 years of marriage. Thankfully, she can count on the support of her friends: Roxane, the cool hippie who loves to garden, Lea, the tireless career woman, and her old neighbor, Venerable. Like her friends, Flora would love to find her soul mate, but it's just not that simple. She has several promising dates, but once the first flush of passion is over, her lovers seem to disappear into the night. Why does this keep happening? Is she not attractive enough? Is she so difficult to be around? Or is she being sabotaged by someone close to her? A story for the divorced (and perpetually single) 40-somethings who just want to take a moment to catch their breath, and maybe even enjoy their singledom, told through the eyes of Flora and her hilarious entourage.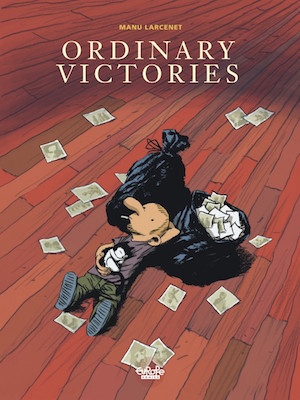 Marco's left town for the countryside. He's left his psychologist because he feels he's doing better. He's quit his job as a reporter because he's had enough of photographing corpses. He gets himself a little cottage in the heart of rural France, where he lives with his cat, Adolf. He throws out all his work, and cuts ties with his employer. That night, he has his first panic attack. It's not long before he meets the lovely Emilie, and also the wise and good-natured old man who lives in the cottage just across the way… but who, it turns out, isn't exactly what he seems…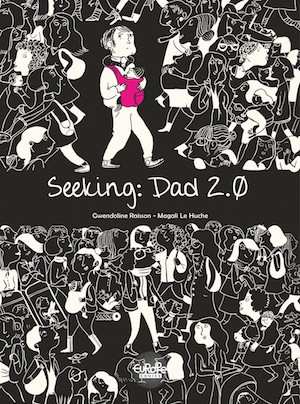 Claire is a thirtysomething neonatal nurse who is becoming increasingly discouraged about her prospects of getting into a long-term relationship and starting a family. She thinks she may have finally met her man in Franck—if not a Prince Charming then at least a friendly and compatible person—but societal pressures and gender norms seem to rear their heads at every turn and Claire begins to wonder if it will ever be possible for her to be happy with another person on her own terms. Aude Picault's chronicle of everyday romance is full of wit and sympathy but it is also backed up by a bibliography of feminist essays and studies of gender relations, offering a valuable and complicated case study of the challenges facing modern women.
A Love for the Ages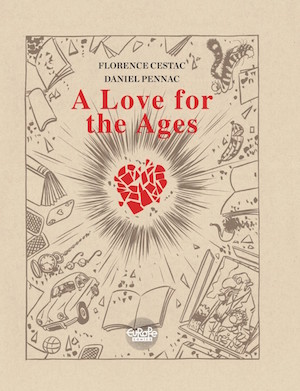 Jean and Germaine are the most affable couple the little village of Colle sur Loup has ever seen. A duke married to a commoner, they have no children, no jobs, and are disastrous cooks! They like to indulge in life's small pleasures; their books, their garden, and their after-lunch naps. They live for each other, and for their love. Their simple happiness intrigues, fascinates, infuriates and is the envy of all those around them. Daniel Pennac knew Jean and Germaine well. He spent his time at their house reading, watching, learning, and, of course, trying Germaine's catastrophic efforts in the kitchen! He's now taken it upon himself to tell the story of those happy days, and of a love that has always captivated him.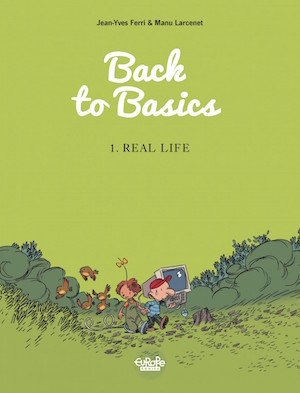 Aaah, the countryside! Fresh air, green fields, home-grown vegetables… the dream (or the nightmare) of all city-dwellers. Well, this is the tale of when it became Manu Larcenet's reality. One fine day he and his partner Mariette packed up their urban life and set off for the little village of Ravenelles (population of 89 people, including a pretty baker). When, like Manu, you've lived your whole life in a Parisian suburb, the rural life can be quite the shock to the system…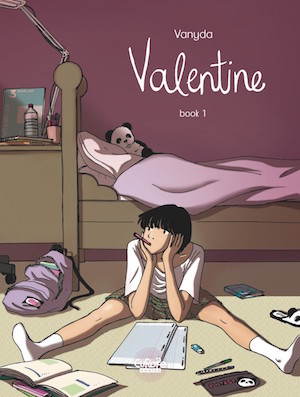 Mrs. Hubeau looks after her 40-year-old handicapped son, Michel. Despite many happy moments, her daily life is far from easy, but she faces it with unparalleled courage and generosity. This is a beautiful homage to all the admirable people fighting in the shadows.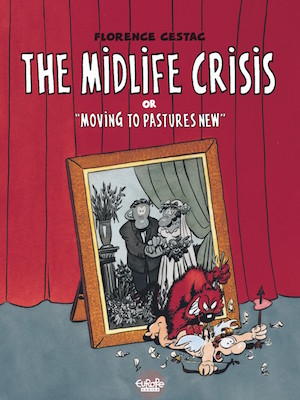 The touching story of a child getting to know his grandfather, an Italian immigrant living in Belgium. 11-year-old Romeo thinks of his grandfather as nothing but an "old pain-in-the-butt." So when he finds out that he's going to have to spend a few days with him at his crumbling old house, without even a TV to keep him entertained… well, it's his idea of hell. But there are some surprises in store for Romeo during his visit. He changes his mind about a few things, perhaps thanks to his grandfather's neighbor, Lucy, who tells him about her own "nono," and shows him how a spoil tip can be a thing of beauty. Or perhaps it's thanks to Romeo's dad, who speaks for the first time about his childhood relationship with his father. But it's mostly thanks to Ottavio who, beneath his old, grouchy exterior, conceals the hard life he has led, full of suffering and sacrifice. It is a life the 11-year-old Romeo finds hard to comprehend, but which gives him a deeper understanding of someone from another century. It started off as just a short holiday to a grey Belgian town. But this holiday turns into an opportunity for three generations of men to lift the silence that surrounds them. A touching story about Italian immigration, coal mining, communication between the generations and the difficultly of opening up when you've spent your whole life in silence.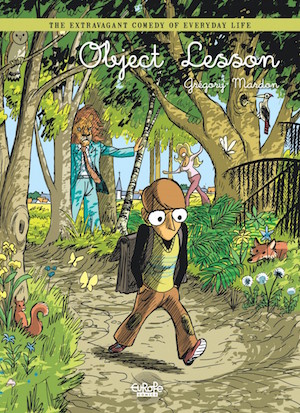 Norman was a talented sax player in his heyday, until he lost his musical gift seemingly overnight and fled to France. Over thirty years later, with the millennium approaching, he finds himself confronting unresolved questions, a former lover, and diehard fans who have taken obsession to a new level…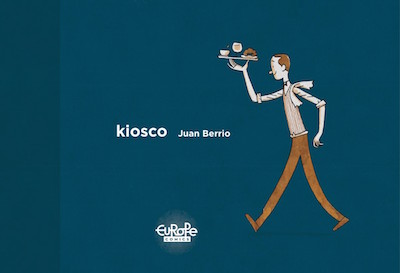 "Before, there were trees and countryside. Man didn't intervene. Stalin decided to "rectify" that space, and now, instead of trees, there are concrete buildings, everywhere. Stalin had a factory built. Thanks to that, lots of people got jobs, like my dad." Born in 1979, Marzi is a 7-year-old Polish girl who looks wide-eyed at the world around her: her parents, her family, her school friends and the crabby women at the grocery store who don't even smile for a fruit delivery. Marzi lives on a council estate in an industrial town, and is a cheerful, carefree, mischievous and perceptive little girl, bound to run into many adventures!
Forget My Name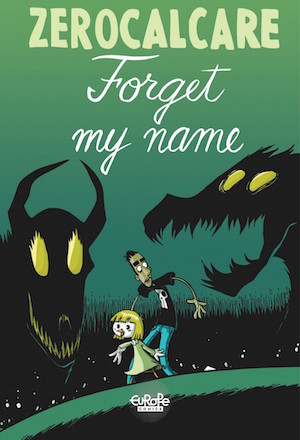 When the last vestiges of his childhood are taken from him, Zerocalcare discovers unsuspected secrets about his family. Torn between the soothing numbness of the innocence of youth and the impossibility to elude society's ever expanding control over people's lives, he'll have to understand where he really comes from, before he understands where he is going…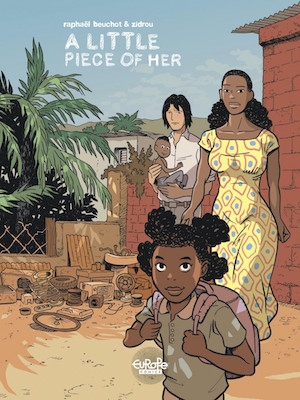 Yu Kiang works for a Chinese lumberjack corporation in the Congo. Despite his company's ban on its employees from frequenting the local girls, Yu has fallen for a Congolese woman, Antoinette… and, in a very different way, for Antoinette's little daughter, Marie-Léontine. One night, in the arms of his lover, Yu discovers Antoinette's wound: a terrible scar, an assault on her femininity. How many others are there like her, exiled from their own body, victims of a monstrous ongoing tradition? How many? 150 million. But the only thing that matters to Yu and Antoinette is that little Marie-Léontine never falls victim to the tradition that her mother had to suffer.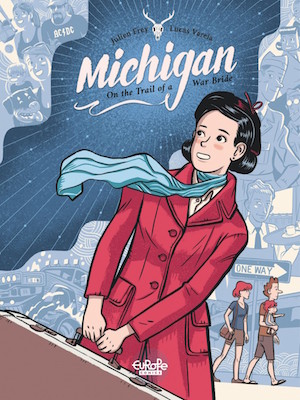 Life isn't easy for little Brenda, whose single teenage mom is immature, selfish, and prone to violent mood swings. Brenda takes care of her as best she can, missing out on many childhood joys to be her mother's Little Mama. Sadly, her already challenging existence gets even worse when her mom's abusive boyfriend moves in. Brenda loves having a new baby brother, but her home life soon turns into pure living hell. Finally she reaches her breaking point, and has to find the courage to save herself and embark on the difficult road towards recovery. A heartbreaking and inspiring tale of abuse and survival.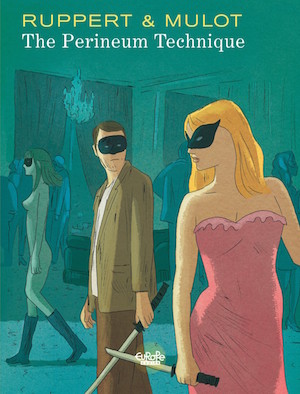 By all appearances they are a happy couple. Married, religious, hardworking. What happens behind closed doors, however, is a secret, even to those closest to them. "Kwaśne jabłko" (Sour Apple), written by Jerzy Szyłak and illustrated by Joanna Karpowicz, tells a story of domestic abuse, a story of a victim and persecutor. This story of violence spiraling out of control brings no hope, instead playing on emotions and powerful illustrations, painted with acrylic on canvas-textured paper, to create a unique atmosphere of horror. It is violence as seen by a painter. In truth, no one would like to hear this kind of story, and yet such stories are told, and need to be told. They need to be told because they happen to real people, be they old or young, educated or uneducated, pious or atheist. None of these people wants to take a bite from the sour apple in the basket. However, it happens to some. That is why such stories must be told.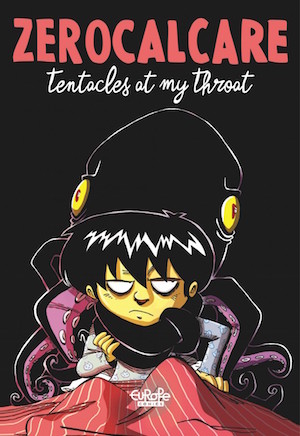 Javi has left Spain for Berlin. He doesn't speak German and hardly knows anyone there. He wants to be a comic book artist, but all his friends advise him to find a real job. He desperately needs to believe in himself, and to be believed. Burning with the desire to leave his mark, yet patient like any professional observer, Javi tells the story of his world, which becomes his first comic.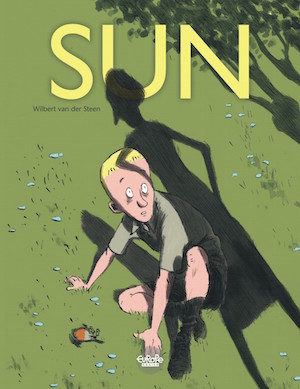 Elena is losing Jorge, and she doesn't know why. They've been living together at Jorge's parents' house for some time now, and so far, everything between them had seemed to be going well. But recently, Jorge has been spending less and less time at home. Elena isn't sure what to make of his absence, and one day, she decides to leave. "Seven Places Without You" is the story of a young couple's first experience of a relationship on the rocks; a story that allows time to elapse and silences to lengthen, focusing more on how events develop than on the events themselves. It's also the story of the spaces where these events occur: the seven places of the title, and of Jorge's absence.
Gabriel dreams of buying back Malaterre, an estate built by his ancestors in the heart of the jungle over a century ago. Of going there, living there, and restoring the Lesaffre family honor. Of passing it on to his children. But he knows nothing about the country or managing a timber forest. He will have to risk it all, taking his two eldest with him and separating them from their mother and younger brother. All of this, of course, is completely crazy.
Ulysses, a middle-aged widower, is forced into early retirement from his moving job. At a loss for what to do next, the course of his life is changed by a chance encounter with a fellow lonely soul at, of all places, his son's OB/GYN office. Mediterranea, who recently lost her mother, runs a cheese shop that she took over when her beloved Corsican father died years earlier. A romance blossoms between these two people who are supposedly in the "autumn" of their lives and they soon find themselves embarking on a most unexpected odyssey.
Almost everyone makes it to fifty these days. And so did John. When his daughters give him a ticket to Rome, he decides it's time to conquer his fear of flying once and for all. But on the plane home he loses consciousness, and in the hospital he gets devastating news: he has colon cancer. What follows is a roller coaster of emotions, with ups and downs and newfound love… helping John realize just how much life is worth fighting for.
Eighty-five-year-old Marcel lives alone with his memories of World War II — his short-lived days as a soldier before his capture and imprisonment by the Germans. He's got one thing left to do before he dies: find the bugle he buried by the Maginot Line. When his granddaughter Andrea stops by with her burgeoning rural taxi business, he hops a ride to the site of his regiment's defeat… only to find things have changed. This is Alexandre Clérisse's fierce, tender, and timely rumination on the horrors of war and the lies we tell ourselves.
Three young women lacking direction struggle with the challenges of life and relationships: Violet has dumped her boyfriend and is finding it hard to move on; Lila has betrayed her best friend and finds herself now ostracized by her social circle; and Helen struggles to find a balance between her personal life and the doctoral thesis taking up all her time and energy. A realistic slice-of-life portrayal of the growing pains of young adulthood.
Manuel and Mia live together in Bologna, in a house that is so crowded they have a roommate they've never seen. Mia is almost thirty, hates her job, and has a deep desire to dig into life before it's too late—before becoming hopelessly adult. Manuel is publishing a serial novel online about courtly love, which he hopes might one day find a publisher. Mia and Manuel have dreams, but are unhappy. They don't know how to face the void created between them. They're losing themselves, even though they love each other. If they're to straighten things out, they must find the right measure.
Hans Wagner decides to move with his wife Katie and daughter Lisa from Germany to Nigeria, where he has been offered a well-paid job. The lifestyle that comes with it is a nice extra: they'll have a housekeeper, there's a good international school, and their daughter will even be able to join a horseriding club. However, shortly after their arrival in Lagos it turns out that life there is less paradisiacal than they'd hoped…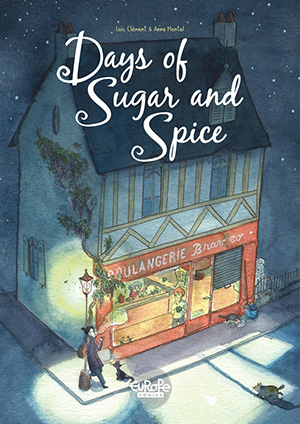 Days of Sugar and Spice
Rose is not a happy young woman; she is closed off and angry and she hates her job. But her life changes drastically when she inherits her father's bakery in a small town in Brittany. Returning to a place that brought her both joy and grief forces her to confront painful memories of her past and find the courage to open her heart to a new, happier life that awaits her if she will just let it. A story about new beginnings, filled with small town charm, delicious pastries and the warmth of home and friends.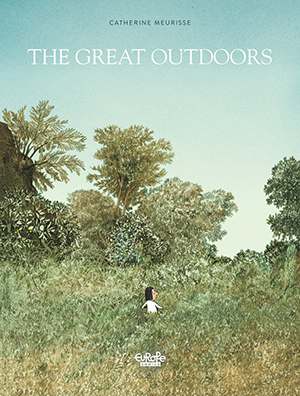 The Great Outdoors
"Girls, living in the country will be your chance," her parents tell her. And so Catherine Meurisse spends her childhood outdoors. Construction all around her: an old farmhouse renovated into a home, trees planted, a garden created, dreams cultivated. They dig, they graft, they plant a rosebush "adopted" from Montaigne, a fig tree from Rabelais. They observe the tumult of the outside world: new developments in industrial agriculture, the citification of rural France… With her characteristic humor, Catherine Meurisse has composed a witty poem dedicated to the countryside where her vocation as an artist first took form. The Great Outdoors, like Lightness, her previous album, is a testament to her conviction that nature and art —everything that grows, everything that lives against all opposition— always offer us a chance.
1907: In a small town in the Pyrenees, a young soldier regularly climbs one of the tallest peaks to deliver supplies to an observatory. There, he makes a friend whose great passion for the Tour de France pushes ambitious Amédée to take up cycling and dream of winning the Tour himself. But the road to the Tour de France is more challenging and dangerous than he thought, and a terrible accident leaves him handicapped. Still, Amédée remains undaunted and trains even harder, which sets him on the road to cycling stardom… until war breaks out and interrupts his plans yet again. An inspiring tale of courage and human achievement, set against the fascinating backdrop of one of the world's most grueling tests of endurance.
Header image: The Great Outdoors © Catherine Meurisse / Dargaud