Yallah Bye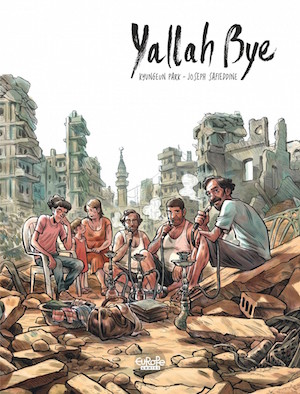 July 2006. Gabriel El Chawadi says goodbye to his family at the Paris airport as they leave for their summer vacation in southern Lebanon. But a conflict at the Israel-Lebanon border escalates into a full-blown aerial attack, and for the next few harrowing weeks, the family hides for cover with friends and relatives, watches helplessly as people and buildings are destroyed all around them, and hope against all hope that France will evacuate them to safety. Back in Paris, Gabriel watches the events unfold on television with growing horror and sends out desperate calls for help to anyone who will listen.
Tears of an Afghan Warlord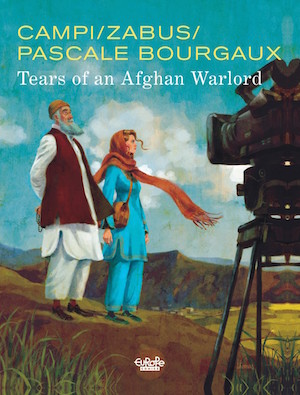 In this documentary comics we meet Belgian journalist Pascale Bourgaux as she travels with a cameraman back to a small village in the north of Afghanistan that she has been visiting regularly for ten years. The village is controlled by the warlord and resistance fighter Mamour Hasan, who fought to expel the Taliban from his land just like the Russians before them. To her great surprise, she finds the people there weary of the Europeans and corrupt Afghan officials and even the warlord's own sons seem ready to welcome the return of the Taliban. This book uses the pacing and observational skills of artists Vincent Zabus and Thomas Campi to give a palpable sense of daily life in this troubled, faraway land as well as a behind-the-scenes glimpse of two seasoned journalists at work.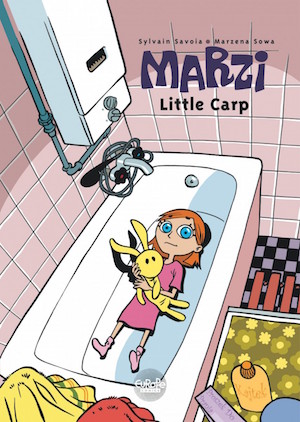 Marzi
"Before, there were trees and countryside. Man didn't intervene. Stalin decided to "rectify" that space, and now, instead of trees, there are concrete buildings, everywhere. Stalin had a factory built. Thanks to that, lots of people got jobs, like my dad." Born in 1979, Marzi is a 7-year-old Polish girl who looks wide-eyed at the world around her: her parents, her family, her school friends and the crabby women at the grocery store who don't even smile for a fruit delivery. Marzi lives on a council estate in an industrial town, and is a cheerful, carefree, mischievous and perceptive little girl, bound to run into many adventures!
Life Under Occupation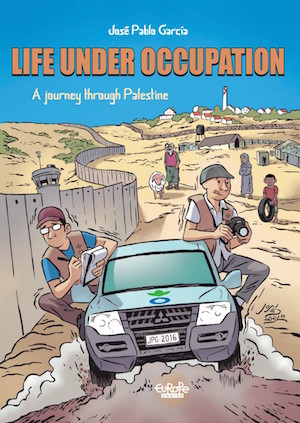 "Life under Occupation" is the adaptation of author José Pablo García's trip to the occupied Palestinian territories, in collaboration with Action Against Hunger and the Spanish Agency for International Development Cooperation (AECID). From high-security airports to tension on the ground, García's ten-day trip from Nablus to Gaza makes for a non-fiction graphic novel full of emotion and eye-opening discoveries.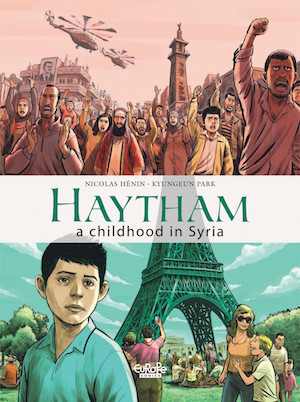 Haytham
Haytham al-Aswad is a young boy like any other, growing up in the Syrian town of Deera: he plays soccer, hangs out with his friends, and is studying for an upcoming test. But when the revolution breaks out and people take to the streets to protest the brutal regime of Bashar al-Assad, Haytham suddenly goes from kicking the ball to dodging bullets. His activist father is forced into exile, and the rest of the family eventually join him in France, where Haytham's new life as a refugee brings its own set of challenges. An engrossing, first-hand account of one of the most devastating political and humanitarian crises in recent history.
The Wolves of La Louvière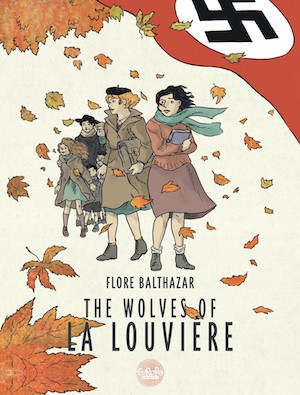 Belgium, 1940. The German army is spreading across Europe, and tiny Belgium is conquered in 18 days. During the four long years of the Nazi occupation, the women of La Louvière have to figure out some way to stay alive, to live their lives, and to keep up hope. Their world is drawn through teenage Marcelle's journal: What does she do? How do her family members endure? Which women in town collaborate with the occupying forces, and which women choose to fight? As always in wartime, the women take over for the absent men and keep their world spinning.
This is the true story of William Alexander Morgan, the Yankee Comandante, an idealistic young American who found fame fighting in the Cuban Revolution. The blond American didn't speak a word of Spanish, but he felt his rightful place was among the guerilleros of the Escambray Mountains, fighting to bring down dictator Fulgencio Batista. Morgan was among Havana's liberators in 1959, an act that led FBI director Edgar Hoover to strip him of his American citizenship. There was a time when Morgan was international front-page news, on a level with Che Guevara. Yet "el comandante yanqui" has largely disappeared from the history of the Cuban Revolution. Author Gani Jakupi recounts a forgotten tale from one of the greatest military and political events of the 20th century.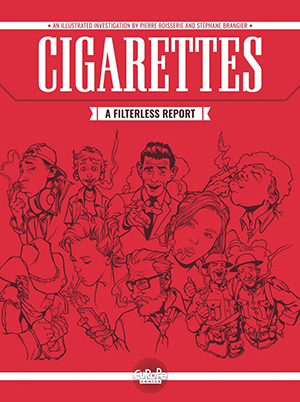 Cigarettes: A Filterless Report
Arguably humanity's most deadly invention—responsible for 100 million deaths in the 20th century—the cigarette continues to kill. Half of all smokers die of a smoking-related illness, and more than a billion people currently smoke. "Cigarettes" tells the story of the tobacco industry's cynical efforts to impose this danger on as many people—or victims—as possible, with a single purpose in mind: shareholder profits. Always frank in delivering its meticulously-documented message, "Cigarettes" should make the tobacco industry tremble more than a nicotine-deprived smoker.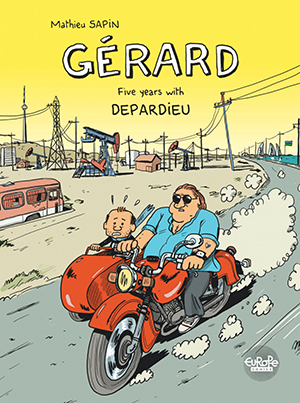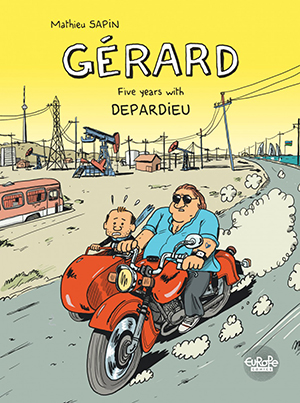 Gérard
Mathieu Sapin has made a career as a nonfiction cartoon chronicler. In a blend of witty, insightful diary and documentary vérité, he has tackled topics from moviemaking to the making of a presidential campaign, and provided behind-the-scenes looks at the presidential Palais d'Élysée. But the French government is no match for his latest subject: larger-than-life film star Gérard Depardieu, the most famous Frenchman in the world! From Azerbaijan to Bavaria, passing through Moscow and Portugal, Sapin tags along on a wild ride, creating a faithful portrait of a man full of contradictions.
An insightful and amusing look at the energy and climate challenges facing our world today.
Is this the end of the world? Perhaps not yet… With humor and intelligence, "World Without End" is the fruit of a years-long collaboration between two of the most accomplished contemporary figures in comics and climate research. Together, Christophe Blain ("Quai d'Orsay," Dargaud) and Jean-Marc Jancovici (Carbone 4, The Shift Project) explore our dependence on fossil fuels, the profound changes our planet is undergoing, and the resulting consequences for society as a whole. The dream of endless economic growth might be an illusion… but that doesn't mean we are doomed to destruction, if we take the necessary steps today. A candid and empathetic analysis that leaves readers with a better understanding of today's world and where we go from here as a society.
Header image:  Haytham © Nicolas Hénin, Kyungeun Park / Dargaud