In literature, places people live often help to build and develop characters. Perhaps thanks to their wide palette of tools for visual representation, comics and graphic novels tend to have particularly strong senses of place. Here below we present you with a selection of titles where cities not only help to build characters, but become fully-rounded characters of their own.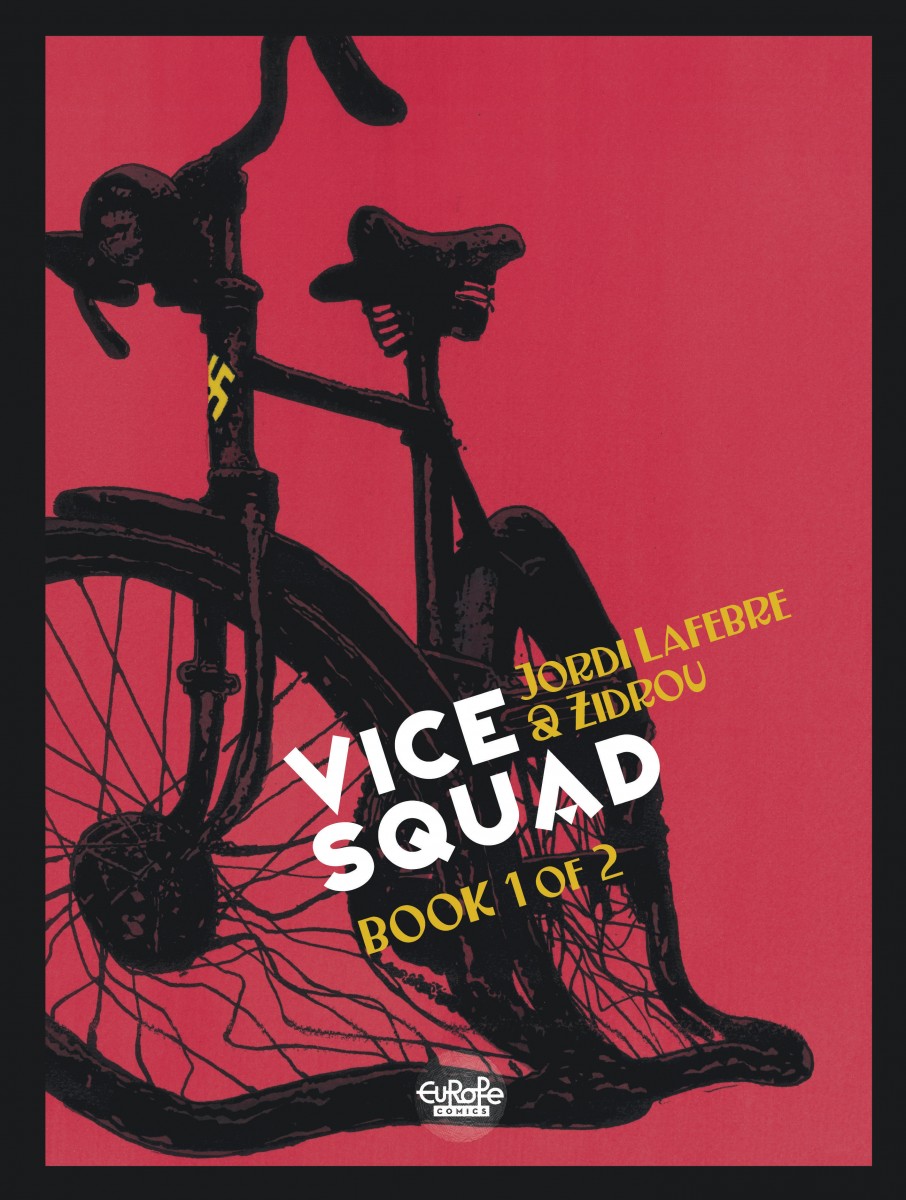 Paris – Vice Squad
It is the winter of 1937, and Aimé Louzeau lives with his mother and their servant. One day, he goes to the Quai des Orfèvres, the police prefecture of Paris, to speak with the vice squad. He currently works in the Criminal Investigation department, but crimes of passion and back alley stabbings really aren't his thing, so he requests a transfer from Chief Inspector Séverin. The atmosphere immediately darkens, as Louzeau is thrown straight into the interrogation of a pimp called Guapito and his prostitute.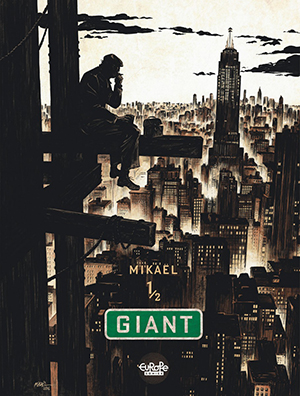 New York – Giant
March 1932, New York. Dan Shackelton is an Irish migrant. Like many of his fellow countrymen, he has found work on the construction site of the Rockefeller Center. He is to replace Ryan Murphy, a worker who died on the site. Dan works with a quiet, broad-shouldered man named Giant who is in charge of informing Ryan Murphy's family of the news. But Giant decides not to say anything. Instead, he sends a substantial sum of money accompanied by an unsigned, typewritten letter. When he receives a response from Ryan's widow, Mary Ann, Giant writes to her again, tangling himself up in a web of lies. Little by little, the enigmatic Giant starts to come out of his shell, until one day, when Mary Ann shows up in New York with her three children, ready to join her husband.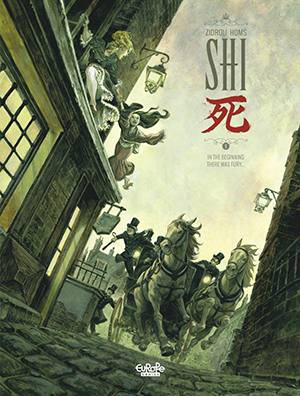 London – SHI
During the 1851 Great Exhibition in London, two women's lives become irrevocably intertwined when they both fall victim to a nefarious underground fraternity of ex-soldiers from England's upper crust who have sworn their lives to defending the British Empire—as well as their own decadent lifestyles. In this first volume, young rebel Jennifer Winterfield and the mysterious Kitamakura from Japan forge an unlikely alliance along with Jennifer's doctor uncle and a street urchin named Pickles. Together they lay the groundwork for a criminal organization that will go on to sow terror in the hearts of the colonialists and industrialists who tried to put them down.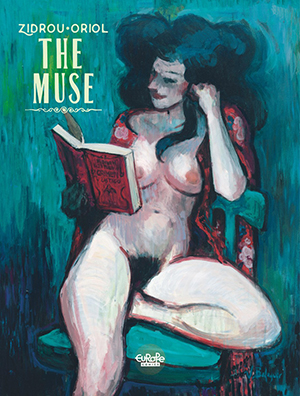 Barcelona – The Muse
From his Barcelona studio in 1939, an aging Catalan painter shares with his model the mystery of his best friend Vidal Balaguer, "the forgotten genius" of Catalan Modernism, who vanished on the eve of 1900. His story his linked to the disappearance a few months earlier of his muse and lover, Mar, the subject of his most famous painting, "Young Lady in a Mantón." But there are other disappearances, too, of people, a corpse, some oranges, and a stubbornly silent canary named Stradivarius. A police detective is convinced that Balaguer murdered his model but by the end of the story we may come to believe that, as the painter himself reflects, "the murder weapon is not always what you might think!"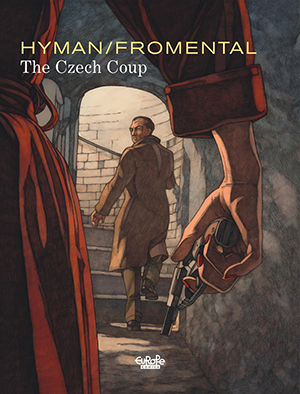 Vienna – The Czech Coup
A former actress and spy, Elizabeth Montagu, is tasked with guiding British author Graham Greene around postwar Vienna, as he conducts research for a screenplay. However, the visit of "G.," a former spy himself, soon proves to be just as mysterious as his best-selling thrillers, winding through Vienna's shadowy underground before leading to a Prague on the cusp of revolution…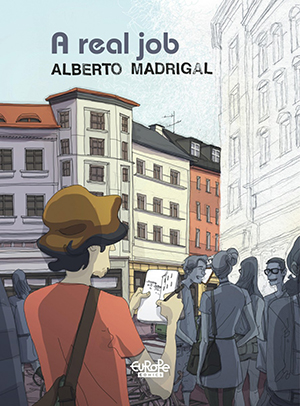 Berlin – A Real Job
Javi has left Spain for Berlin. He doesn't speak German and hardly knows anyone there. He wants to be a comic book artist, but all his friends advise him to find a real job. He desperately needs to believe in himself, and to be believed. Burning with the desire to leave his mark, yet patient like any professional observer, Javi tells the story of his world, which becomes his first comic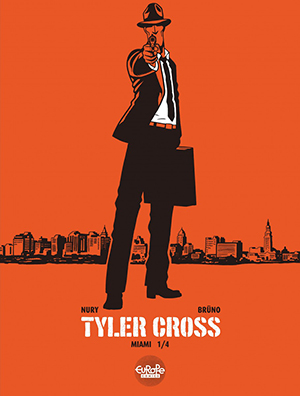 Miami – Tyler Cross
Someone hired hitmen to kill Tyler Cross. They didn't get him, but now his girlfriend's dead, and he wants to know who paid to have him dead. Someone else spent the take from his last job, investing it in a shady land deal down in sunny Miami. Tyler Cross just wants his money back, but the D.A.'s goons, Cuban gangsters, Miami developers, a trust-fund junkie, and a secretary with an ex-con boyfriend complicate things. Bodies will fall when greed and amoral justice face off in an island-hopping game of cold-blooded murder and white-collar crime.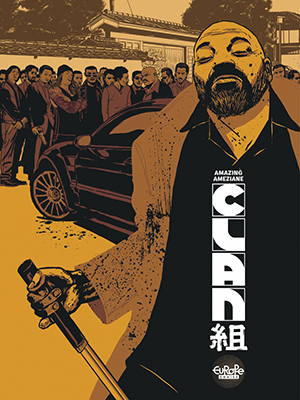 Tokyo – Clan
Saburo is an ambitious young yakuza who provokes a war between rival factions in an attempt to overthrow the Oyabun Kodama, Tokyo's gang boss. But the sly old devil won't give up without a fight! Hoping to have Saburo killed, he orders Shi's release from prison, something the old blind warrior has been waiting thirty years for. Thirty years cut off from the rest of the world, unaware of the betrayal that sealed his fate. Sometimes, all that separates family and business is the width of a blade…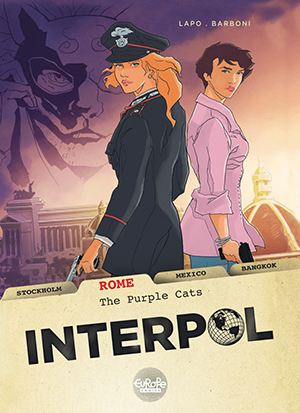 Rome – Interpol: The Purple Cats
Following a series of jewelry store robberies by an armed gang wearing cat masks, Interpol sends Marie Watteau to the scene of their latest raid: Rome. But tracking down the gang is the least of her problems. First, she must rein in the local carabinieri, headed by Major Livia de Angelis, whose resentment of Interpol's interference leads to a clash of wills. But is that the only reason for de Angelis's defiance, or is she following some private agenda? In chasing down the Purple Cats, Watteau soon finds she is merely scratching the surface of a multi-layered intrigue…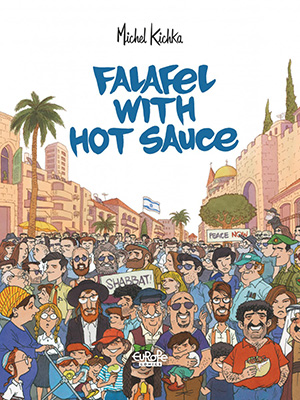 Jerusalem – Falafel with Hot Sauce
Acclaimed political cartoonist and comic book author Michel Kichka (Second Generation) brings us the fascinating, informative, and uplifting autobiographical tale of his love affair with Israel, a land he was inspired to move to at the age of twenty. From culture shock and Israeli customs to the mandatory military service, from art school to political conflict and human tragedies, he delivers a richly detailed account of his life as an artist, family man, peace advocate and Belgian Jew turned Israeli, living in the beautiful and troubled city of Jerusalem.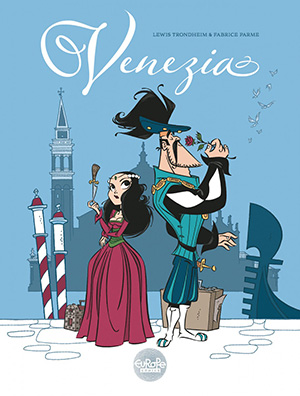 Venice – Venezia
After their first explosive encounter, Giuseppe and Sophia hate one another with a passion. As fate would have it, both have a secret identity permitting them to conduct investigations incognito. Once his false mustache and wig are removed, Giuseppe becomes "the Eagle." And when her tights and black hood are donned, Sophia transforms into "the Black Scorpion." The Eagle and the Scorpion feel an irresistible attraction for one another… but will they share their first kiss and track down the mysterious "Codex Bellum" before Giuseppe and Sophia tear each other into beautiful little pieces?
This is a graphic novel about death and suicide… but not in the way you think. It's about death that can be reversible, when and if the right angels are looking. The dead person here is Catalina, a self-absorbed student who kills herself out of heartbreak. The angel is Karmen, an angel of the facetious, unusual sort. Her capacity for empathy is so great that she leads "her" dead on a journey toward redemption and, believe it or not, back to life! Full of surprises, metaphysics, and beautiful women, this graphic novel is tender and not devoid of humor.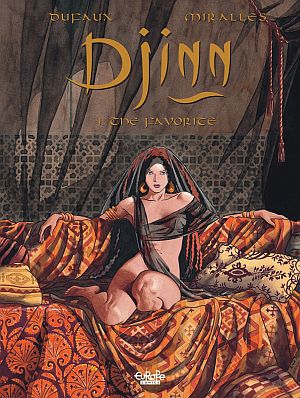 What exactly is a harem for? For the pleasure of a sovereign, of course. But he would be foolish to limit it to this sole purpose. They say that if you can satisfy a man, he'll give you all the treasures of the earth. Including the spoils of war. Sultan Murati's harem is a far more powerful weapon than the British and German armies, both of which are seeking his alliance. The flower of all flowers, the weapon of all weapons, Jade, the Sultan's new favorite, is entrusted with the Sultan's scheme to launch an assault on an English diplomat. A model of British calm and impregnability, like all men, Lord Nelson has his Achilles' heel: his wife…
50 years later, Jade's granddaughter, Kim, is trying to trace the footsteps of her fascinating ancestor in a modern Istanbul, where the harems have all but disappeared. But not the brothels, as Kim discovers at her own expense. But Kim's not just trying to find her roots. Legend has it that Jade, and Jade alone, knew where the Black Sultan hid his treasure, a treasure that no one has ever managed to unearth…
Header image: A Real Job © Alberto Madrigal / BAO Publishing