This September 22-23, Cinebook and Europe Comics will be travelling to Leeds for the annual Thought Bubble Festival!! To celebrate the occasion, and to give a proper taste of the Europe Comics catalog to those still not as familiar with it, we invite you to read ten extended free extracts from some of Europe Comics' most popular series and graphic novels. All you need to do is click on the cover and enjoy!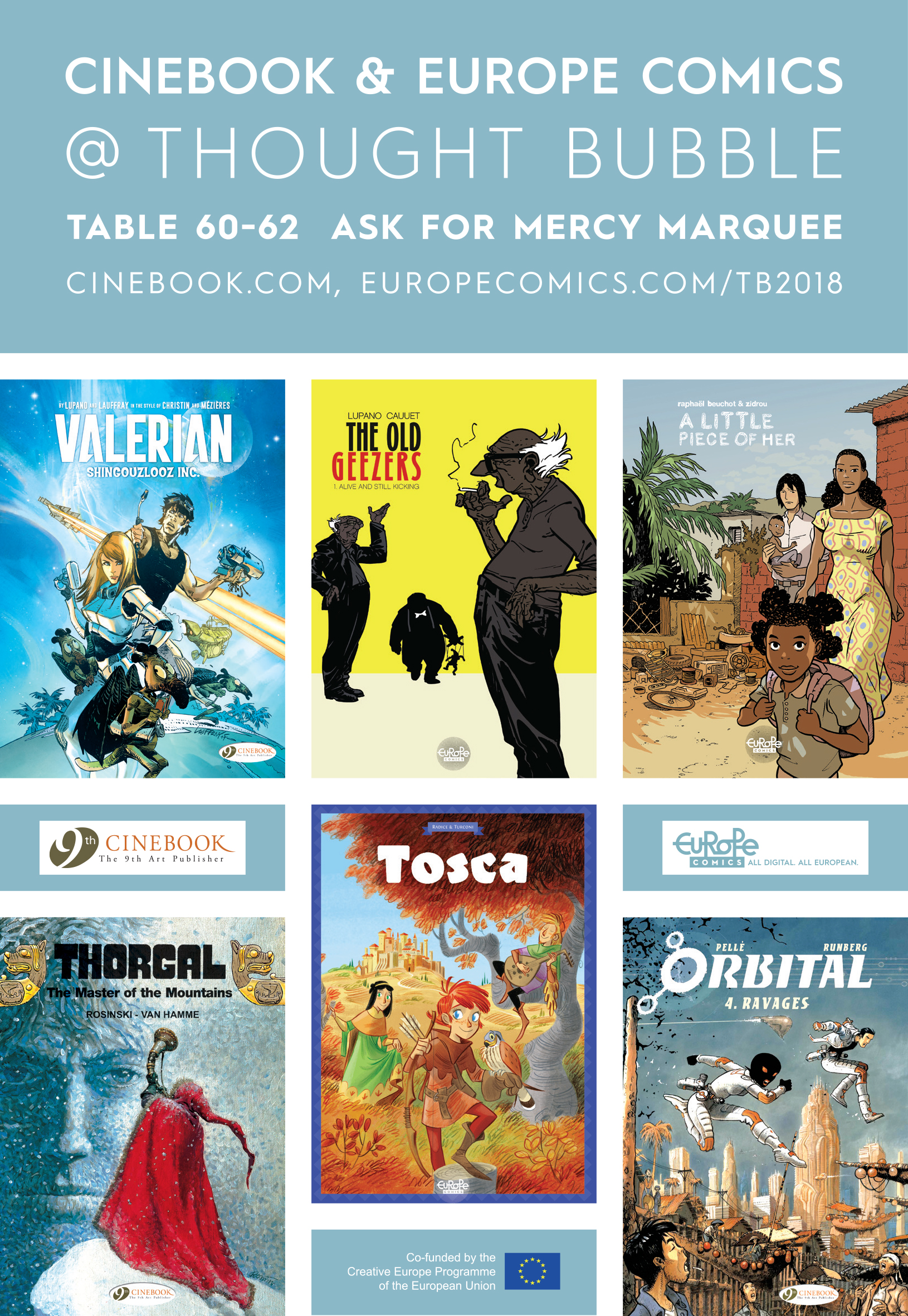 THOUGHT BUBBLE SPECIAL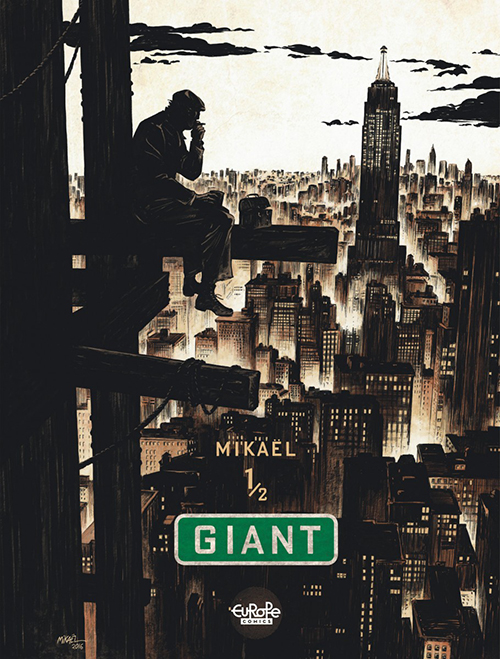 March 1932, New York. Dan Shackelton is an Irish migrant. Like many of his fellow countrymen, he has found work on the construction site of the Rockefeller Center. He is to replace Ryan Murphy, a worker who died on the site. Dan works with a quiet, broad-shouldered man named Giant who is in charge of informing Ryan Murphy's family of the news. But Giant decides not to say anything. Instead, he sends a substantial sum of money accompanied by an unsigned, typewritten letter. When he receives a response from Ryan's widow, Mary Ann, Giant writes to her again, tangling himself up in a web of lies. Little by little, the enigmatic Giant starts to come out of his shell, until one day, when Mary Ann shows up in New York with her three children, ready to join her husband. Go to title page.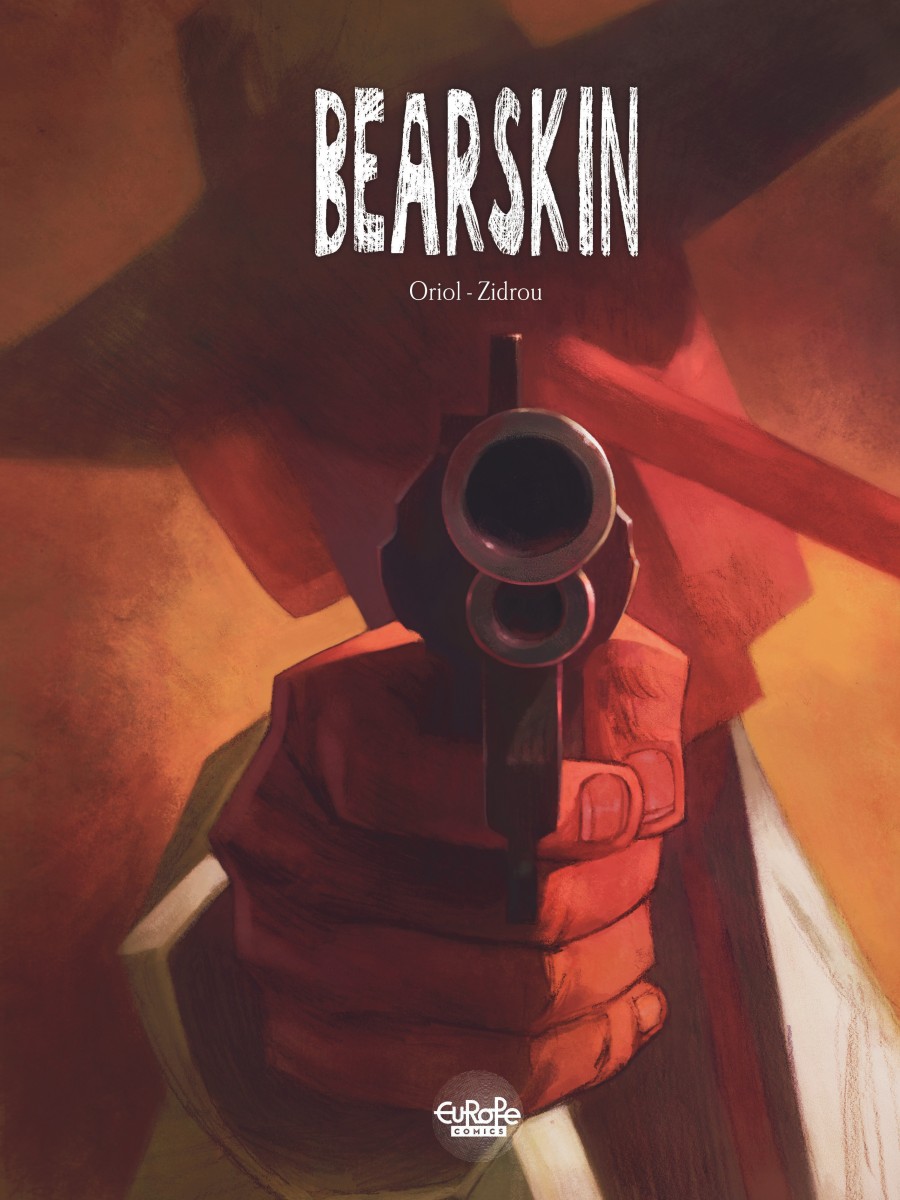 Bearskin takes us on a trip to modern day Italy and then all the way to the United States of the late 1930s. Every day, Amadeo bikes up the hill from his small hometown on a beautiful island off the coast of Italy to read the daily horoscope to Don Palermo. Little does he know that this blind and powerless old man with a cane in his hand used to be a bear tamer, not to mention his later shenanigans as the right-hand man of a powerful mafia boss. A highly moving story of love, vengeance and cowardice. Go to title page.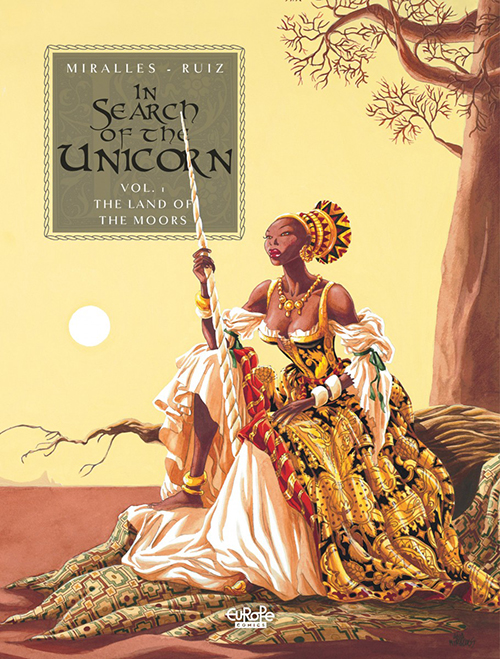 1471. Leading a band of faithful crossbowmen, Juan de Olid leaves Castile in secret, bound for adventure and the unknown lands of Sub-Saharan Africa. The expedition's objective is to bring back a unicorn horn as quickly as possible—the future of the kingdom depends on it. On the advice of the most pre-eminent experts of their day, Juan de Olid and his companions take along with them the one thing that can help them in their quest: a virgin. For the scent of unsullied maidens has the power to tame the most formidable of unicorns. Meanwhile, the apothecaries of King Henry IV of Castile, nicknamed "the Impotent," impatiently await this legendary horn, as it is said it can cure the King and ensure the continuation of the royal line… Go to title page.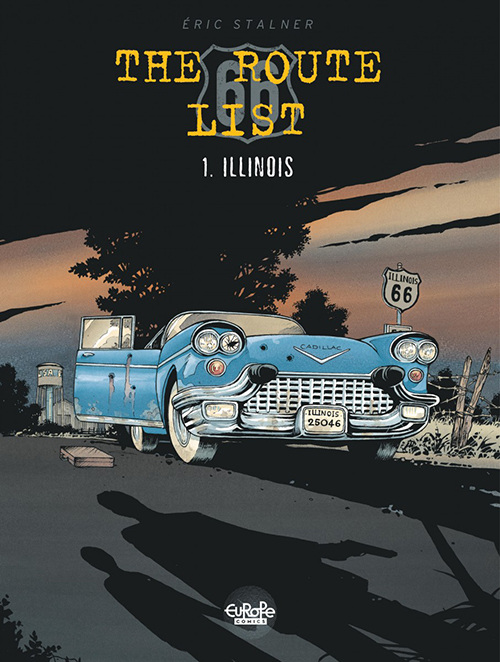 1961, Illinois. Alex Poliac buries his wife Alice, and that evening, he and his son flee their home. Not because he is a suspect in Alice's death, but because a serial killer — The Clown — is prowling the state, and Alex knows how he picks his victims. A rough meeting with Laura, a friend of his wife, brings more questions: was Alice hiding something, with her mysterious phone calls and unexplained absences? Was her death really an accident? Go to title page.
For her eighth birthday, Nola receives a marvelous present: her late mother Annah's music box. It has the most enchanting melody, and inside the globe… is that a little girl waving? And calling for help?! Before she knows it, Nola has shrunk down size, slipped through the keyhole, and entered the world of Pandorient, where even the most ordinary-looking citizens can have extraordinary powers—and where danger could lurk down every hallway. Nola must help her new friends save their mother from a mysterious malady—all the while making surprising discoveries about Annah's past, and—maybe—her own future… Go to title page.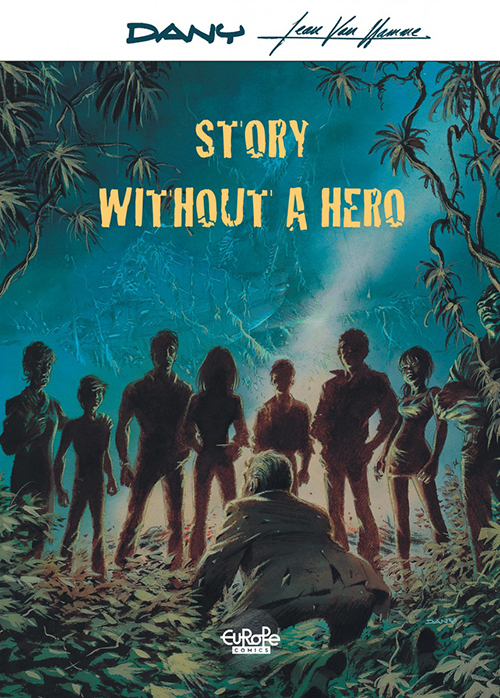 A plane from a South American company crashes in the jungle. Only half of the passengers and crew survive. Some businessmen, a university professor, a steward, an aging movie star, a banana republic general, a young boy and his nanny… All these varied personalities will have to find a way to unite and work together to survive. But who should they listen to? Who should they follow? Who can they trust? And is help even on its way? Go to title page.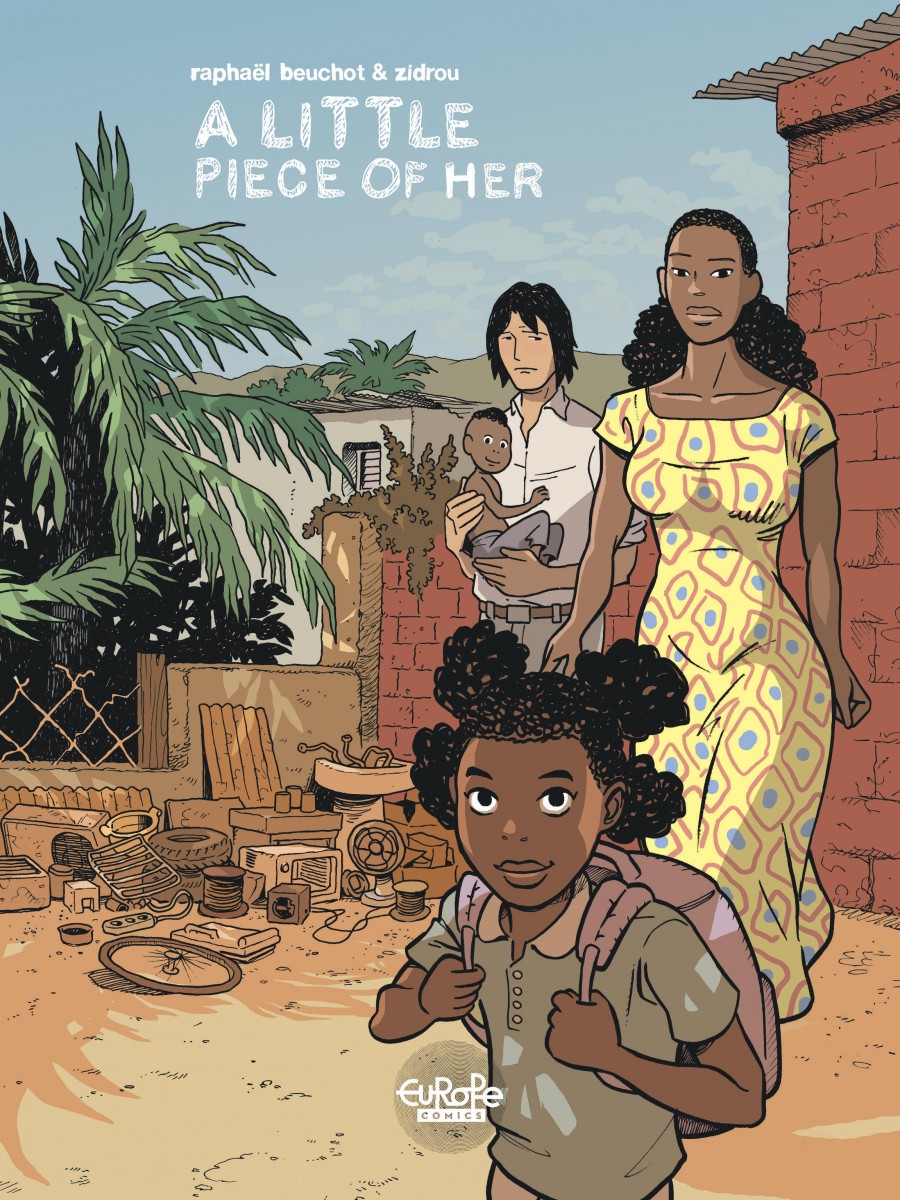 Yu Kiang works for a Chinese lumberjack corporation in the Congo. Despite his company's ban on its employees from frequenting the local girls, Yu has fallen for a Congolese woman, Antoinette… and, in a very different way, for Antoinette's little daughter, Marie-Léontine. One night, in the arms of his lover, Yu discovers Antoinette's wound: a terrible scar, an assault on her femininity. How many others are there like her, exiled from their own body, victims of a monstrous ongoing tradition? How many? 150 million. But the only thing that matters to Yu and Antoinette is that little Marie-Léontine never falls victim to the tradition that her mother had to suffer. Go to title page.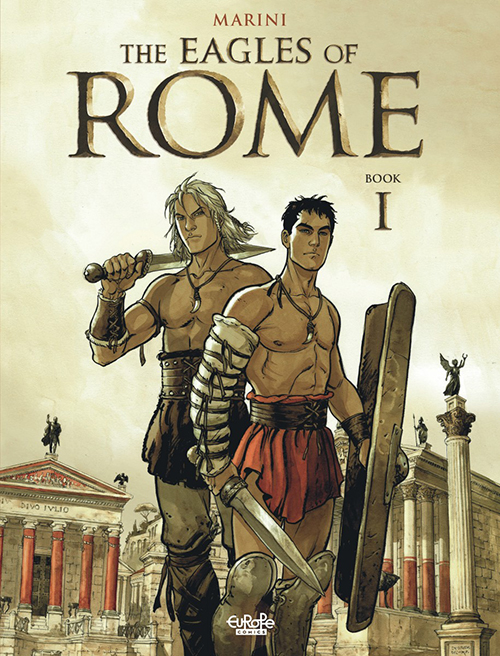 The strategic general Drusus is entrusted with the mission of bringing the indomitable barbarians of Germania under the Roman Empire's control. Once the battle is won, Prince Sigmar offers his son, Arminius, as a hostage to the Romans. Caesar consigns the education of the young barbarian to one of his most trusted companions, Titus Valerius Falco. Titus has a son of the same age as Arminius, an unruly young man called Marcus, also in need of an education worthy of his name. Together, these two budding soldiers go through full training, and are time and again subjected to the steely discipline and harsh tests of their tutor, an ex-legionary. Through these trying experiences, the insolent young Roman and the hot-headed German gradually transform their reciprocal hatred into a strong friendship… especially as they begin to discover the irresistible charms of their various female contemporaries… Go to title page.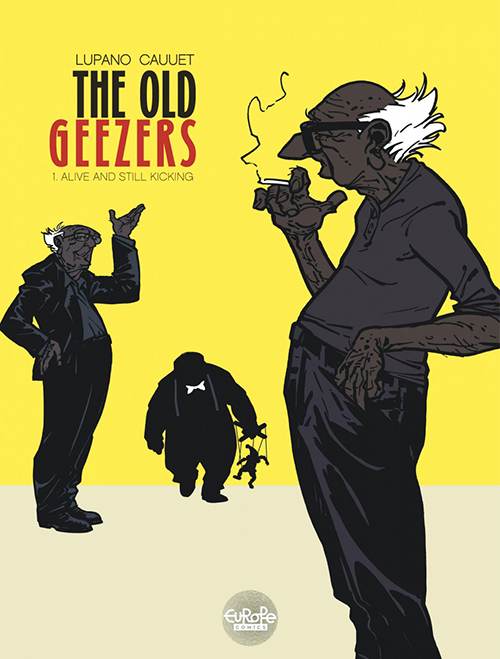 Three old geezers, activists, and lifelong friends reunite at the funeral of the wife of one of them, Antoine, who finds out about a long ago liaison between his dearly departed and the reviled billionaire who owns the factory they all worked in. Livid, Antoine jumps in his car and heads for Italy with revenge on his mind, his two buddies and his pregnant granddaughter following close behind. A chance to reminisce about the past, to fantasize about sticking it to the man, to discuss what's wrong with the world, to bridge the generation gap, to forgive and forget and settle scores. A wickedly funny geriatric road trip! Go to title page.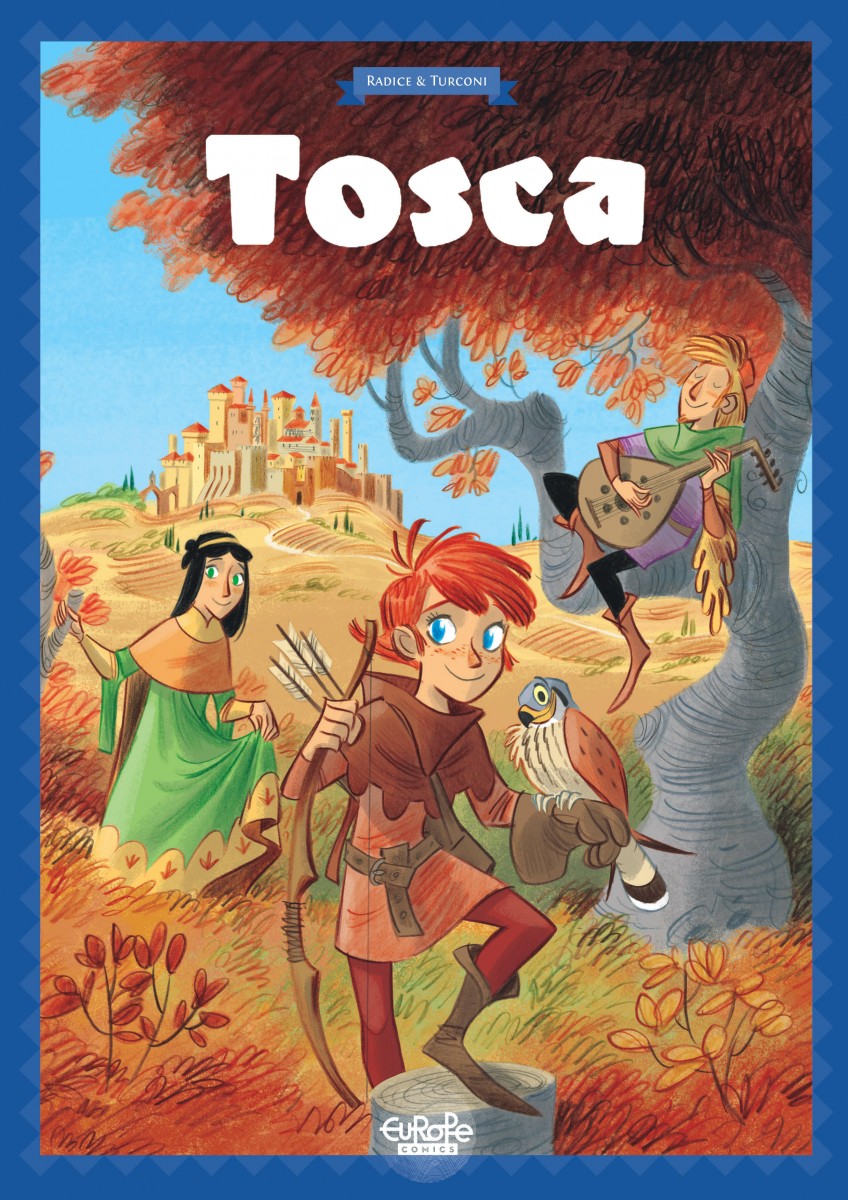 Tosca and Rinaldo are orphans. Ever since their parents died, they have been living hidden in the forest. Lucilla is the only daughter of the Duc di Castelguelfo, famous for his exploits defending the Republic of Siena. Lucilla's parents are too busy to pay much attention to their daughter, who still feels lonely despite being surrounded by an army of maids and servants. But everything changes when she meets Tosca – a mini Robin Hood living a life so different from her own – and their adventures through 14th-century Tuscany begin. In this first volume in the series, they will have to save Lucilla from a fate worse than death: marriage to a man she doesn't want. Go to title page.
Header image: Valerian © Christin / Mézières / Dargaud  (available in English from Cinebook)