Award-winning writer Fabien Nury is known for his masterful storytelling in an array of genres, spanning from crime to literary adaptation. Often his stories are described as "fiction, based on solid fact," as is the famous case of The Death of Stalin, adapted for the big screen by director Armando Iannucci. We have put together a reading list with all of Nury's graphic novels that we have in our catalog, which will allow you to discover his lesser-known works. Bur first, here is a bit more about him.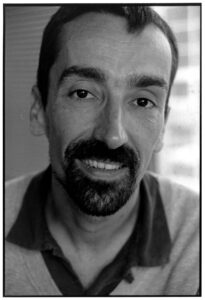 Born in 1976, Fabien Nury began his career by co-writing with Xavier Dorison the script of W.E.S.T (Dargaud; Spooks, Cinebook), a hit series illustrated by Christian Rossi. Nury independently wrote Je suis légion (Humanoïdes Associés), a trilogy illustrated by the American John Cassaday, and in 2007 he also started working on Le maître de Benson Gate (Dargaud) with Renaud Garreta. From 2007 to 2012, Nury wrote the script for the six volumes of Il était une fois en France (Glénat), a historical series illustrated by Sylvain Vallée that received both critical and public acclaim (over 850,000 copies sold). Since then Fabien Nury has been gaining success in various genres, with the historical dark comedy The Death of Stalin (Dargaud; Titan Comics in English), illustrated by Thierry Robin; the thriller Steve Rowland, volume 5 of the XIII Mystery series (Dargaud, Europe Comics/Cinebook; illustrations by Richard Guérineau); and the literary adaptation Atar Gull (Dargaud, Titan Comics in English), illustrated by Brüno. In 2013, Nury and Brüno went on to collaborate on the noir graphic novel Tyler Cross (Dargaud, Titan Comics in English). Alongside Thierry Robin, Nury also created the two-part series Death to the Tsar (Dargaud, Titan Comics in English), and in 2014, with Eric Henninot, he published A Son of the Sun (Dargaud, Europe Comics), an adventure album adapted from two novels by Jack London. In 2017, alongside artist Sylvain Vallée, Nury struck again with the hard-hitting historical fiction series Katanga (Dargaud, Europe Comics in English), which takes place in 1960 in the post-colonial Congo. More recently, he worked on the biography of Empress Charlotte, lavishly illustrated by Matthieu Bonhomme.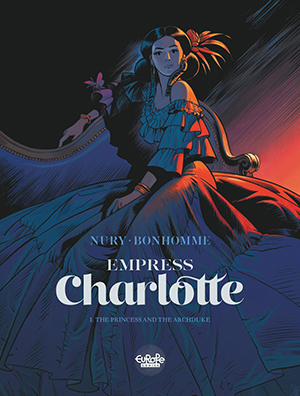 Empress Charlotte
At sixteen, Princess Charlotte falls in love with an Austrian archduke, Maximilian of the House of Habsburg. Soon enough, she finds herself enmeshed in the cruel and unpredictable world of international diplomacy as her marriage founders. Increasingly shrewd, naïveté and idealism replaced by practicality and skepticism, Charlotte will help ensure that she and Maximilian are sent to Mexico to reign as emperor and empress…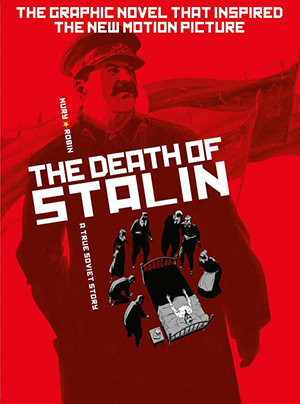 On March 2nd 1953, in the middle of the night, Joseph Stalin, the "Father of the People," the man who reigned in absolute power over the people of Russia, had a stroke. He was declared dead two days later. Two days of fierce competition for the supreme power, two days that encapsulated all the insanity, the perversity and the inhumanity of totalitarianism. This is the story of a dictatorship plunged into madness. And it's all based on truth.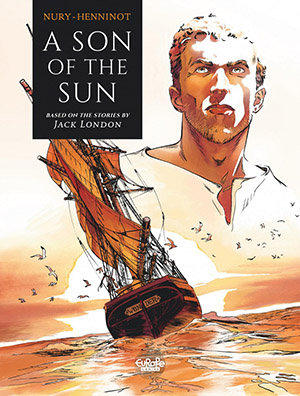 A Son of the Sun
Parlay is the French king of a dying island tribe and the father of the sublime Armande. He's selling his pearls, a fortune collected from his island's lagoon. The wealthiest traders in the Solomon Islands have been invited to the auction, except for David Grief, the Englishman the natives call the Son of the Sun. Come hell or high water—probably both—Grief will be there. And he isn't coming for the pearls. This is a thrilling adaptation of two Jack London novellas, "A Son of the Sun" and "The Pearls of Parlay."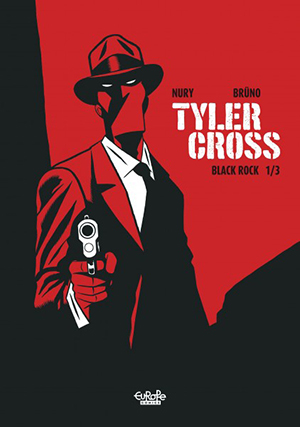 Tyler Cross
It's 1950, and Tyler Cross has just robbed 17 kilos of pure heroin from the Mafia. He has 20 dollars in his pocket, a Colt in his belt, and he's on foot, alone, in deepest darkest Texas. He's heading for Black Rock, a down-and-out southern town under the thumb of a petrol magnate and his sons. We can safely say that the hillbillies of Black Rock won't be forgetting this gangster's visit any time soon…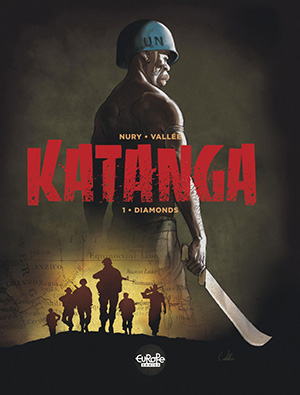 Katanga
Mrs. Hubeau looks after her 40-year-old handicapped son, Michel. Despite many happy moments, her daily life is far from easy, but she faces it with unparalleled courage and generosity. This is a beautiful homage to all the admirable people fighting in the shadows.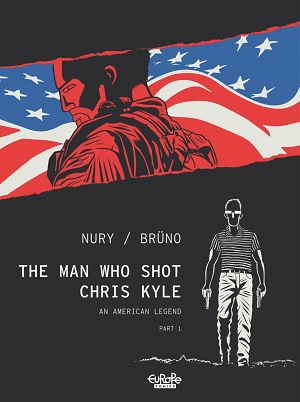 The Man Who Shot Chris Kyle
A former Navy SEAL and Iraq War veteran, Chris Kyle is the most lethal sniper in American military history. His autobiography, American Sniper, was a best-seller in the US. On February 2, 2013, Chris Kyle is killed by another veteran, Eddie Ray Routh. The murder takes place on a shooting range in Stephenville, Texas. But that's only the beginning of their story.
Death to the Tsar
Moscow, September 17th, 1904. A crowd, brandishing sticks, stones and rotten vegetables, gathers in the forecourt of the palace of Moscow's Governor. They're not happy. The state of their country and their standard of living is rapidly becoming intolerable. Up on the balcony, Governor Sergei Alexandrovitch drops his handkerchief…
Was it intentional? Or a tragic accident? Whatever the case may be, it's the signal: the soldiers open fire on the crowd. In an explosive political context, where the people are gathering together in the fight against an autocratic regime, this unfortunate event is nothing short of a death sentence for the Governor of Moscow…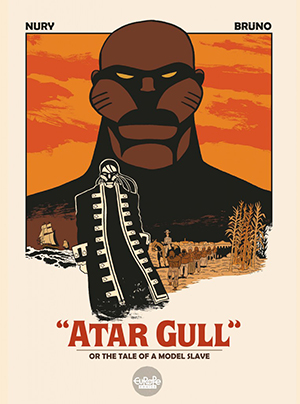 Atar Gull
Africa, 1830. Atar Gull, a strapping young slave, finds himself on a certain Captain Benoît's ship, on his way to the West Indies to be sold. This is no ordinary slave. He is the son of one of the great tribal kings, an athlete, a warrior. He will come at a high price, and not just in terms of money. After a long, unimaginably tough trip, Atar Gull winds up in Jamaica in the service of a plantation owner. It is with this plantation owner that his tragic destiny is entwined. This is a staggering adventure narrated through a superb 88-page volume that will be sure to haunt you long after you've turned the last page.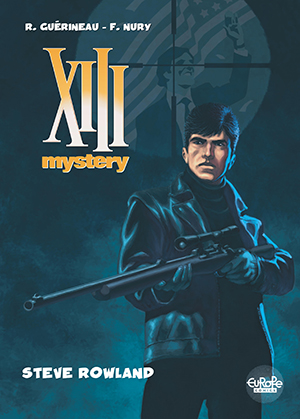 XIII Mystery: 5. Steve Rowland
Steve Rowland. It's under this name that XIII received the fateful and nearly fatal wound that deprived him of his memory. By then the real Rowland was already dead, breathing his last in his wife Kim Carrington's arms. But what had driven that man, a patriot and war hero, to betray his government? What events, what trauma—what manipulations—had made him into someone capable of assassinating the President of the United States?
Header image: Empress Charlotte © Fabien Nury, Matthieu Bonhomme / Dargaud