If you're anything like us, then you love being completely absorbed by a a good read in which reality itself is questioned! Here is a reading list of comics and graphic novels in which the lines between dreams and reality are blurred, where imaginary worlds are normalised!

The story takes place in a near future (more or less). The world is a huge factory, and the factory is the world. This world is presided over by "The Orifice," the company which revolutionized the working method. You put your hands inside two holes, and you work, without you (or anybody) actually knowing what you're working on… In the midst of all this is Lantz. Lantz is a comic book author. He's the one who came up with the New New Testament, the bestseller that the entire economy depends on. Problem is: he's got writer's block. Riddled with doubt, he doesn't know what he wants anymore, and his various frustrations are making him miserable. Lantz reflects the daily life of many among us. Will he be able to find an honorable way out of his psychological battles?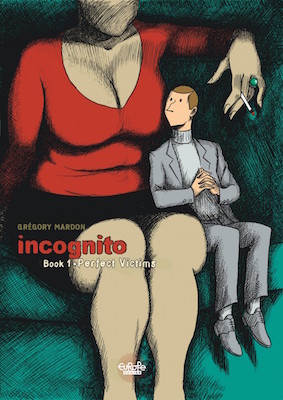 This is the story of an invisible man. He's a man that no one ever notices. He is transparent, whatever he does. This is rather a difficult cross to bear! One night, the man who so wants to be seen loses it. He's had enough. He wants to feel things too! His outburst costs him an ankle injury, which in turn leads him to Berenice, the lovely young physiotherapist. She soon sets him straight: we are all victims in one way or another! Gregory Mardon develops a narrative based on the infernal spiral of human relationships, in which love is manipulation, kindness is selfishness and cruelty is an art.
This is a dramatic graphic novel because it is about life. This is romance, because there is love. This is crime, because it's about mysterious death. It's also a graphic novel about dreams, because there is a lot of sleep in it. Come Back to Me Again is an emotional journey into yourself. This diary of feelings jagged by addiction. Alcohol addiction. Drug addiction. Love addiction. And life addiction. This story is about the continuous falling asleep and waking up. About daydreaming and life without sleep.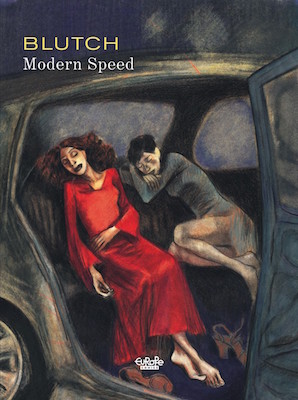 Modern-day Paris. One night, as she's leaving rehearsal, Lola, a young dancer, is approached by Renée. She introduces herself as a writer, and asks Lola if she could share her life for a while in order to gather material to write a book about her. Despite not feeling entirely comfortable with the idea, Lola accepts. The very next day, Lola and Renée experience the strangest day of their lives, involving an absent father who reappears at random points throughout the book, a bashful but psychopathic admirer, Omar Shariff, and a huge spider… All this is set against a backdrop of a general power cut, a highly demanding dance class and a very rainy day. In the world of today, where everything goes too quickly, twenty-four hours is sometimes enough to change your life.

In the late 1920s, Melvin Z. Woodworth is an author with writer's block and a mystery to solve. He takes a vacation to the Swiss Alps to try and kill two birds with one stone—and do some excellent hiking and skiing while he's at it. But the little village, so long slumbering on the wrong side of the Industrial Revolution, is threatened by a force of nature—and, of course, contains secrets of its own. Cosey's masterful graphic novel is presented here in full-color English translation for the first time: an ode to nature, culture, mythology, and a simpler—yet riskier—time.
"In the Moment" is a modern Romeo and Juliet in two different time dimensions. In this unusual love story, Dutch author Hanco Kolk and Flemish author Kim Duchateau have found a particular way of working together, in which each of them draws one time dimension. Rafael Falstaff falls hopelessly in love with Sylvia, a chronowoman. He can see her, but he doesn't see her move, nor can he touch her, because they would both die if he did. But he's happy with just seeing her, until he realizes her life is in danger. He then decides to take action, with all that it entails… A story in two parts.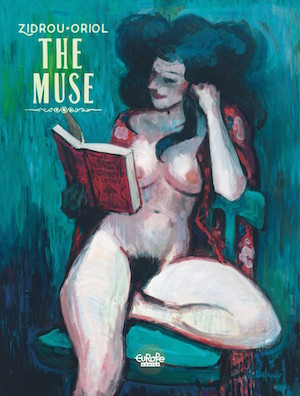 The Muse
From his Barcelona studio in 1939, an aging Catalan painter shares with his model the mystery of his best friend Vidal Balaguer, "the forgotten genius" of Catalan Modernism, who vanished on the eve of 1900. His story his linked to the disappearance a few months earlier of his muse and lover, Mar, the subject of his most famous painting, "Young Lady in a Mantón." But there are other disappearances, too, of people, a corpse, some oranges, and a stubbornly silent canary named Stradivarius. A police detective is convinced that Balaguer murdered his model but by the end of the story we may come to believe that, as the painter himself reflects, "the murder weapon is not always what you might think!"
Melvile
Sam Beauclair's life has hit the skids. He's late with his second novel, his marriage is on the rocks, and the bank is foreclosing on the apartment. In desperation, he flees to Melvile, a small country town where he once spent idyllic vacations with his novelist father. There he finds work as a handyman, and when a pair of siblings befriend him, he slowly begins to come out of his shell. But is it a fresh start, or just willful denial of reality? Will Sam's past and mistakes catch up with him, and will he ever escape his father's shadow?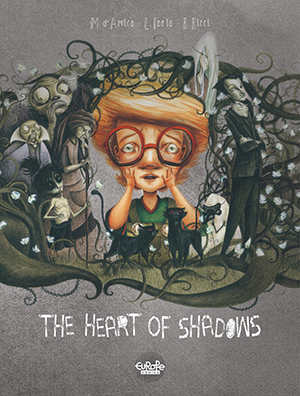 Heart of the Shadows
Luc is a frail child who's afraid of anything and everything, no thanks to his Italian grandmother and her dark bedtime stories. So when he disappears from his bedroom one night, everyone fears the worst. Has he been kidnapped? Did he run away like his sister once did? Little do they know, Luc has traveled to a mysterious land filled with monsters and strange creatures named Shadows and is about to embark on a terrifying journey around the world where he must learn to conquer his fears if he ever hopes to return home. Accompanying him on his journey is the mysterious Uomo Nero, the bogeyman from the nursery rhymes his nana used to sing to him…
Alt-Life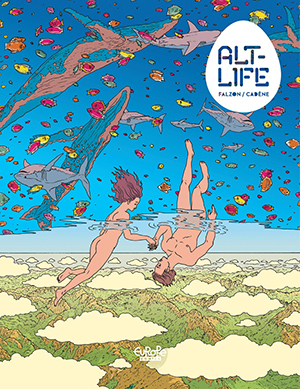 On a dying Earth in a not-so-distant future, Josiane and René are the first to enter a new virtual world where just about anything is possible… Part dystopian love story, part psychedelic meditation on human nature, "Alt-Life" takes the reader down a mind-bending rabbit hole of desire, loneliness, and self-discovery.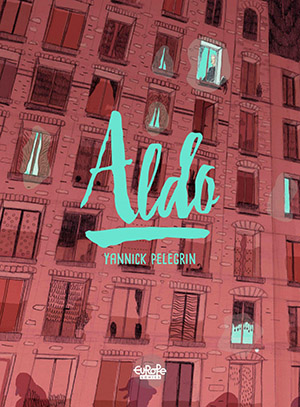 Aldo
Aldo has been twenty-eight for three hundred years. Despite his long life, he still hasn't developed very good social skills. His whole family has been dead now for a long while, and nobody believes he is immortal. As a result, he leads a lonely existence. He is afraid to love anything or anyone, except for his beautiful Alfa Romeo and his little pug Gustav. When he tries to seek professional help, there too the truth seems too absurd for words. But then he spots someone on television and recognizes him from an encounter two hundred years ago. And he decides to visit the man to get some answers.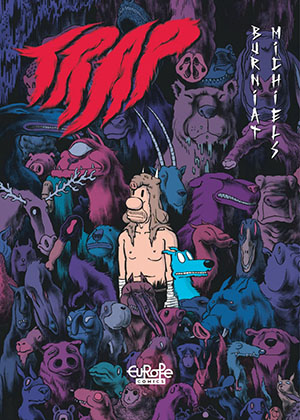 Trap
A man lives in the wild with a dog as his only companion… and great powers at his disposal. All he needs is an animal's hide to take on its abilities. Together, he and his dog will go off to seek a terrible monster, in a silent story brought to vivid life by Burniat and Michiels. Fierce, funny, strange, endearing!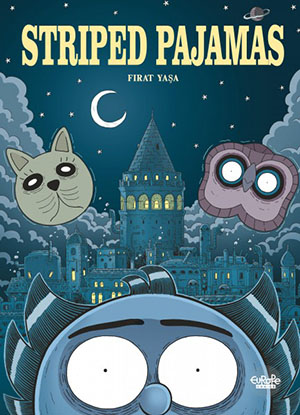 Striped Pajamas
After being fished out from the cold currents of the Bosporus, an enigmatic young man barely hangs onto both life and reality. Having lost all memory of who he is, he comes to be identified by his outfit: Striped Pajamas. As he embarks on an insightful quest to discover himself, his consciousness gets entangled in a love story that sways between fantasy and reality—a story that steadily approaches the truth.
Nineteen-year-old Orsay lives an uneventful life in the French countryside, until the day he gains extraordinary powers in his hands after an encounter with a mysterious creature known as a whol. On a trip to Paris in search of a cure, he meets and falls for Basma, a passionate activist for whols' rights. But Orsay isn't convinced that whols should be considered equal to humans. Especially once Melek, another human with the same powers, embarks on a murderous rampage to avenge those she sees as her kin.
Header image: Modern Speed © Blutch / Dargaud