To mark the 75th anniversary of the end of World War II, we've put together the most striking stories set during WWI and WWII from the Europe Comics collection.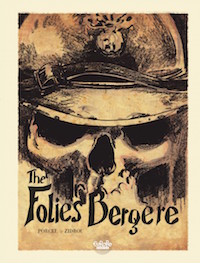 We're right in the middle of World War I, deep in the trenches. The soldiers are confronted by unimaginable suffering and violent death on a daily basis. Considered as nothing more than cannon fodder by their superiors, they try desperately to survive. Partly as an act of defiance in the face of hardship, partly as the ultimate irony, the soldiers nickname their regiment after the famous Parisian cabaret club 'Folies Bergère'. They laugh and joke, they write, they draw, they fight, they die in appalling circumstances, they kill themselves, they lose their minds. And then one of their number is sentenced to death by firing squad… and miraculously survives…
1948. The creation of the Hebrew state is proving to be not exactly a peaceful affair, starting with the Egyptian bombs that are regularly falling on Tel-Aviv. All that Israel has to fight the lethal enemy 'Spitfires' are some old 'Mezek', flown by Jewish volunteers from all over the world, but also mercenaries from rather more sinister backgrounds. Bjorn is one of those mercenaries. He's come to risk his life for several million dollars, a fact that galls his brothers-in-arms, who are fighting not for cash but for their ideals!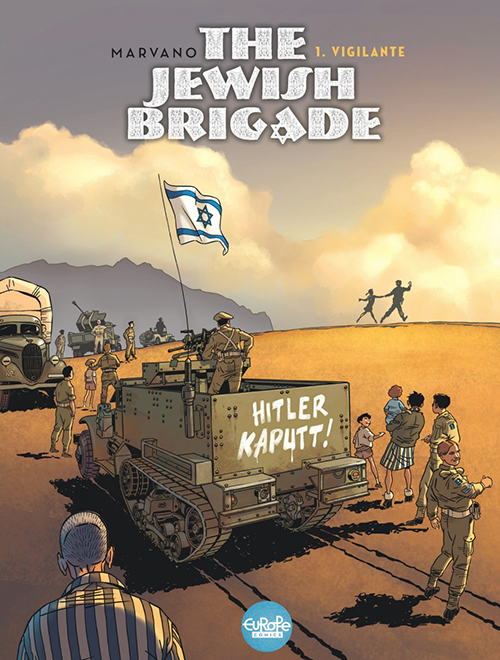 For this first installment of "The Jewish Brigade" we find ourselves in 1945 Poland. Leslie and Ari, two British soldiers, carry out an ambush near a church. They're looking for a priest… that Leslie then kills. He was an SS agent. The two men get back on the road; other missions await. Marvano takes us through the ranks of one of the least known divisions of the British army.
It is the winter of 1937, and Aimé Louzeau lives with his mother and their servant. One day, he goes to the Quai des Orfèvres, the police prefecture of Paris, to speak with the vice squad. He currently works in the Criminal Investigation department, but crimes of passion and back alley stabbings really aren't his thing, so he requests a transfer from Chief Inspector Séverin. The atmosphere immediately darkens, as Louzeau is thrown straight into the interrogation of a pimp called Guapito and his prostitute.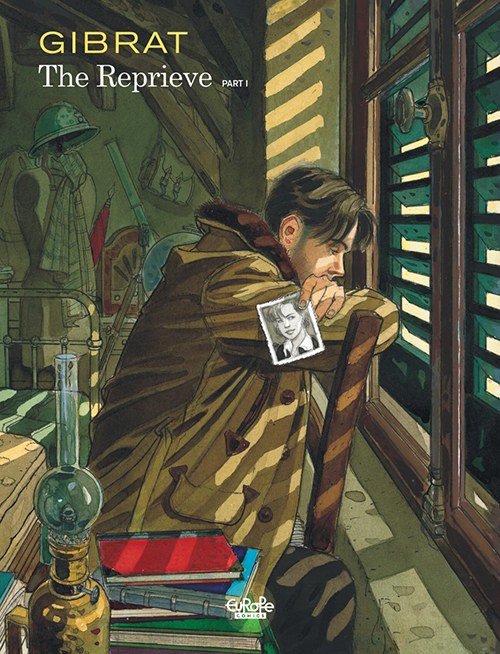 June 1943. Julien Sarlat jumps from the train transporting him to Germany and manages to get back to his small village in the Aveyron, Cambeyrac, where he hides, without the villagers' knowledge, to await the end of the hostilities. In a strange turn of fate, the train that he was on is bombed, and one of the corpses is identified as his. In the eyes of society, he is now dead. Taking advantage of this unexpected situation, he hides away in the attic of his old school teacher, who was arrested by the French Gestapo for suspected communist leanings. From that moment on Julien, from his observatory overlooking the village square, is the spectator of this everyday theater of ordinary people going about their business. Love, hatred, envy, cowardice, passion and heroism: the onlooker sees the most.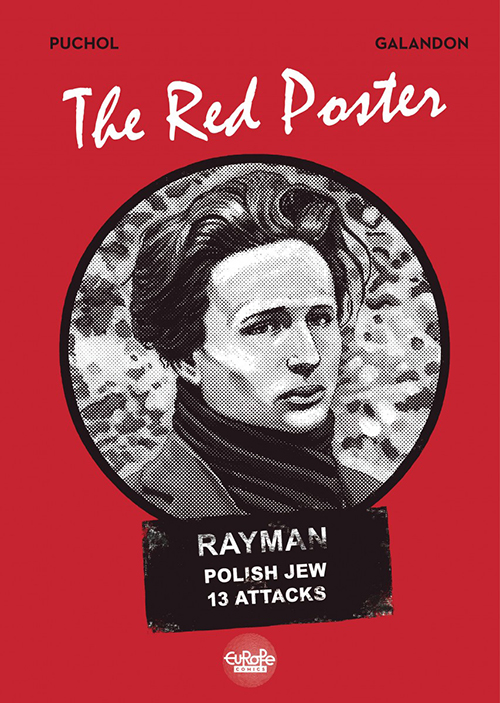 This is the story of Marcel Rayman, a young Polish Jew whose face is featured on the infamous 'Affiche Rouge', propaganda circulated in occupied France in an attempt to discredit the Parisian resistance. The Nazi abomination drove Rayman to set aside his pacifist principles and take up arms in the ranks of Missak Manoukian's resistance movement. For two long years, during which he saw his entire family deported, Marcel Rayman led a clandestine life, shrouded in death, fear and treachery.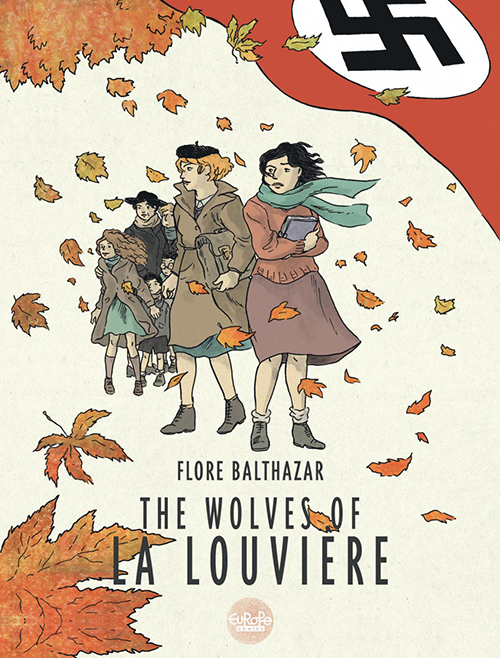 Belgium, 1940. The German army is spreading across Europe, and tiny Belgium is conquered in 18 days. During the four long years of the Nazi occupation, the women of La Louvière have to figure out some way to stay alive, to live their lives, and to keep up hope. Their world is drawn through teenage Marcelle's journal: What does she do? How do her family members endure? Which women in town collaborate with the occupying forces, and which women choose to fight? As always in wartime, the women take over for the absent men and keep their world spinning.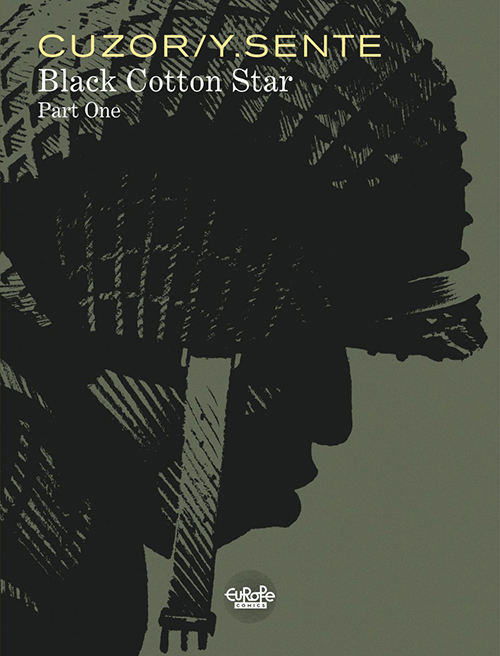 Philadelphia, 1776: George Washington asks Betsy Ross to design the first flag of the future United States of America. Her housemaid, Angela Brown, adds to it a secret tribute to the black community: a black cotton star that she slips under one of the white stars. Dover, 1944: A soldier named Lincoln receives a letter that reveals Angela Brown's memoirs. Does the star that she mentions truly exist? In light of this revelation, three African-American soldiers set out on a dangerous mission, ranging from liberated Paris to the snow-covered Ardennes, seeking answers, and the ultimate prize…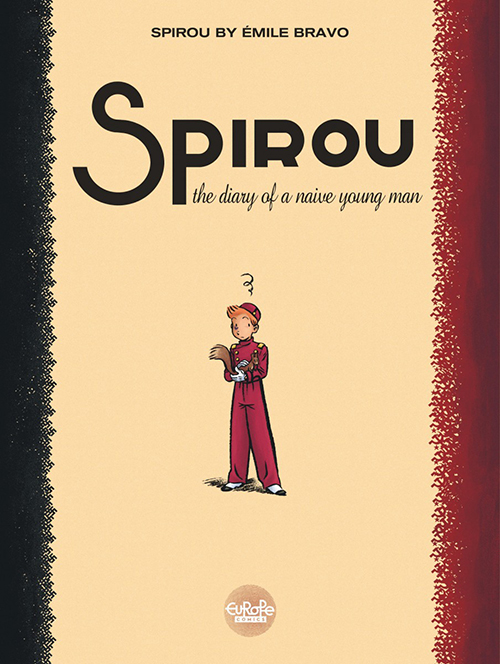 Spirou: The Diary of a Naive Young Man
Summer 1939, Brussels. The orphaned teenager Spirou is working as a bellboy at a fancy hotel, living in a small apartment with his pet squirrel, Spip, and taking his first steps into the land of romance with a girl whose name he doesn't even know. Meanwhile, the world is rushing headlong towards war. Conflict is not inevitable, however, as Polish diplomats have agreed to meet the Nazis at Spirou's hotel in a last-ditch effort to prevent war. Communist spies, Nazi ambitions, and ridiculous reporters can't stop Spirou's naïve mind from outsmarting them all—and possibly saving the world! If only he can get a little help.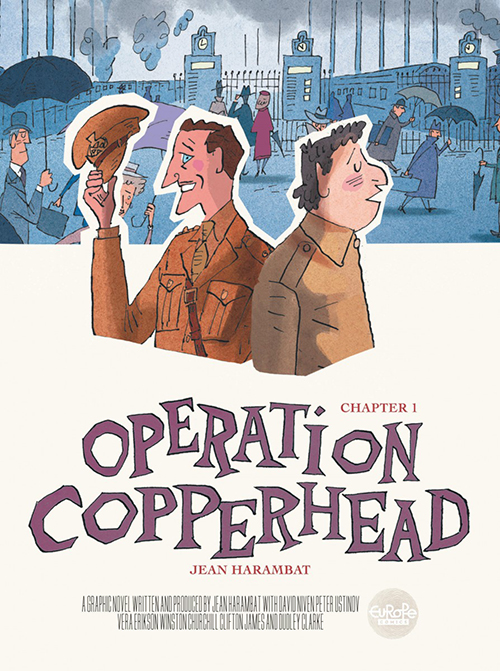 Adventure, drama, spies, secrets, and even a dash of romance. This extraordinary story tells the tale of two movie stars being pulled into the intrigue of counterintelligence and disinformation campaigns during World War II. Churchill is looking for someone to impersonate Britain's top general, and it's up to David Niven and Peter Ustinov to train the lucky lad. They're in a race against the clock and a battle against all the usual vices—wine and women included—to turn a second-rate actor into General Montgomery in this uproarious and award-winning graphic novel, where the truth might be stranger than fiction.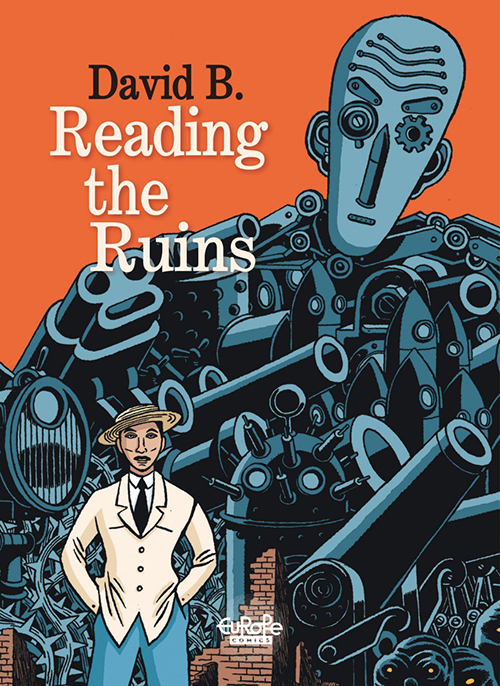 Is every man killed in combat reborn in the sky in the form of a star? Is seeing a bus in your dreams really a sign of impending death? In 1917, Jan Van Meer, an operative with the Allies' intelligence services and a renowned expert on folklore, travels across Europe in search of an engineer named Hellequin, inventor of the dream cannon and barbed plant-wire now obsessed with reading the ruins of war. Van Meer's mission: not to find Hellequin at all costs. With his trademark wit, original drawing style, and wild animation, David B. takes viewers deep into the torment of the Great War, where beliefs and superstitions inextricably mix with the horror of reality.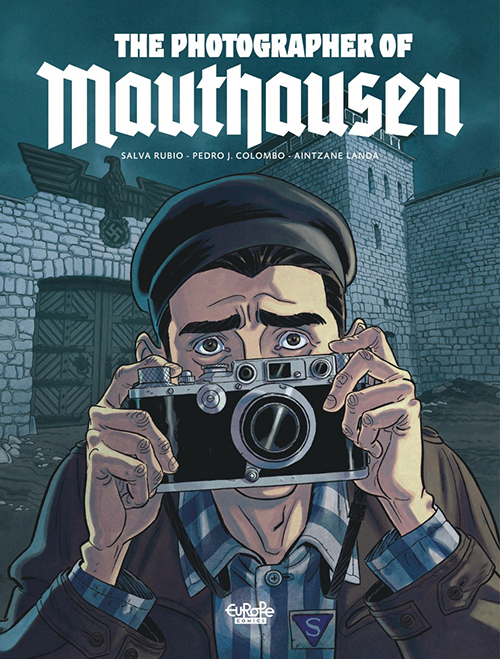 The Photographer of Mauthausen
This is a dramatic retelling of true events in the life of Francisco Boix, a Spanish press photographer and communist who fled to France at the beginning of World War II. But there, he found himself handed over by the French to the Nazis, who sent him to the notorious Mauthausen concentration camp, where he spent the war among thousands of other Spaniards and other prisoners. More than half of them would lose their lives there. Through an odd turn of events, Boix finds himself the confidant of an SS officer who is documenting prisoner deaths at the camp. Boix realizes that he has a chance to prove Nazi war crimes by stealing the negatives of these perverse photos—but only at the risk of his own life, that of a young Spanish boy he has sworn to protect, and, indeed, that of every prisoner in the camp.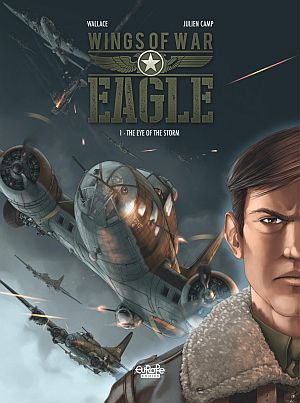 The son of a hero from the Great War who made his fortune in the steel industry, James O'Brady is destined for a great career in politics. When his father is appointed ambassador to Germany, James goes with him, to get an inside of view of the geopolitical landscape in the mid-1930s. But James follows his own path… which is destined to cross that of a young German fighter pilot.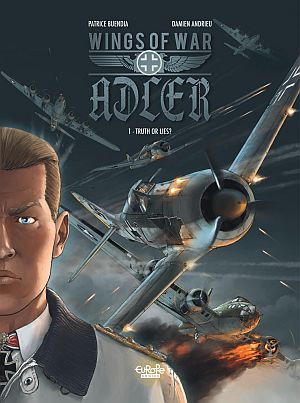 Hans Raeder lost both his father and his younger brother in 1918. To cope with the pain he, like Germany itself, takes refuge in fantasies—not only the fantasies of others, but also those of his own creation. In a country rebuilding itself on myths and deception, Hans is prepared to do anything to become the idol he worships: a fighter pilot… even if it means turning into a Nazi monster. What he doesn't realize is that his destiny is linked to another young pilot, on the other side of the Atlantic…
1917. Nivelle "The Butcher" commands the French Army, and the attacks he keeps ordering are pointless slaughters. The soldiers can't take it anymore. Discontent is turning into rebellion, and a petition begins to circulate in secret. When it makes its way to the men of Sergeant Sabiane, they see an opportunity, and what started as a simple cry of defiance becomes a full-blown mutiny when a handful of them decide to take the petition to Paris…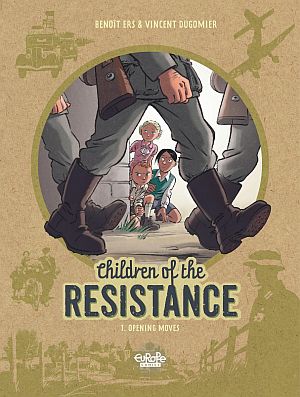 On May 10th, 1940, Nazi Germany attacked France, Belgium, the Netherlands, and Luxembourg. Their advance was swift, and led to the fall of France just six weeks later. In the fictional French village of Pontain-L'Écluse, 13-year-old François is shocked to see his fellow villagers—and even some of his family members—accept this occupation and submit to the laws and behavior of the German invaders. Determined to thwart the enemy, he enlists his friend Eusèbe to help sabotage the Nazis and motivate his village to unite against them. A fascinating tale of the Resistance and of actions taken by its youngest activitsts, inspired by true stories.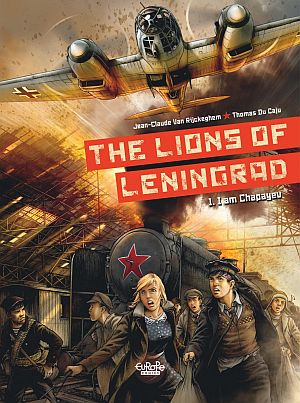 On January 27, 1962, a concert at the Maly Theatre in Leningrad is interrupted by a gunshot and an ex-state prisoner is arrested. At the police station, the mysterious gunman recalls the early summer of 1941… When the German army begins its invasion of Soviet Russia, four children are evacuated to the countryside: Maxim, the son of a senior Communist Party official; Pyotr, the son of writers; Anka, the daughter of a concert violinist; and Grigory, the son of a pilot that was executed for insubordination. The farm where they are staying is attacked and the train that is supposed to take them to safety is blown to bits by German planes. The four children must find their way back to Leningrad through enemy lines. This adventure will test their friendship to the limit…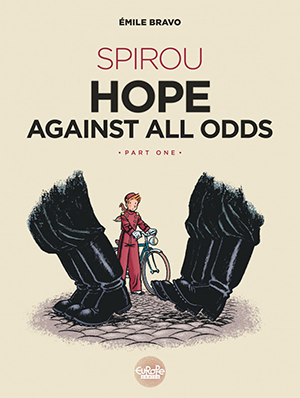 Spirou – Hope Against All Odds
It seemed inevitable that Europe would once again be in the dark clutches of war, and now that conflict has broken out, Spirou must face its horrible reality while staying true to himself. He does his best to maintain his friendship with Fantasio, even as the latter enlists in the Belgian army. And when Spirou meets Felix, a German‐Jewish painter, his eyes are opened to the plight of the Jewish people and the dangerous situation in Europe and beyond. On top of all that, Spirou's girlfriend Kassandra has been lost in the confusion of the war. In the first of four volumes, the orphan bellhop's adventures will take him all across war-torn Belgium, discovering the world as it falls apart around him.
1917, East Africa. A German pastor—also a doctor, and married to a Frenchwoman—teaches his son Josef to fly the Albatros biplane he uses to visit his rural patients. But the war raging in Europe has spread to Africa, where the Allies are fighting the Germans in their various colonies. Against this backdrop—and strictly against his father's wishes—Josef dreams of flying the nest, and makes a decision that will have terrible consequences…
1917, East Africa. A German pastor—also a doctor, and married to a Frenchwoman—teaches his son Josef to fly the Albatros biplane he uses to visit his rural patients. But the war raging in Europe has spread to Africa, where the Allies are fighting the Germans in their various colonies. Against this backdrop—and strictly against his father's wishes—Josef dreams of flying the nest, and makes a decision that will have terrible consequences…
Header image: The Folies Bergère © Zidrou / Francis Porcel / Dargaud