With clear, linear drawing and sharp framing, Philippe Berthet posses one of the most distinctive styles among the Europe Comics creators.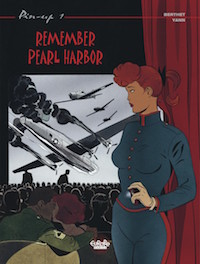 It's 1943 and all-American Joe is heading off to fight the Japanese. His distraught fiancé Dottie Partington is fired from her job as a movie usher, and a friend helps her find employment at the Yoyo Club, a cabaret favored by soon-to-be-deployed US Air Force personnel. In the meantime, Joe is marooned on an atoll in the South Pacific, where he experiences firsthand the terror of war, and encounters a motley crew of fictional and real-life characters. Back in the States, famed cartoonist Milton approaches Dottie and uses her as the model for his new comic strip, "Poison Ivy," which centers on the adventures of a patriotic vamp capable of making soldiers "forget their girlfriends back home." The strip is a runaway success and kindles the fantasies of GIs across the globe, eventually reaching even Joe.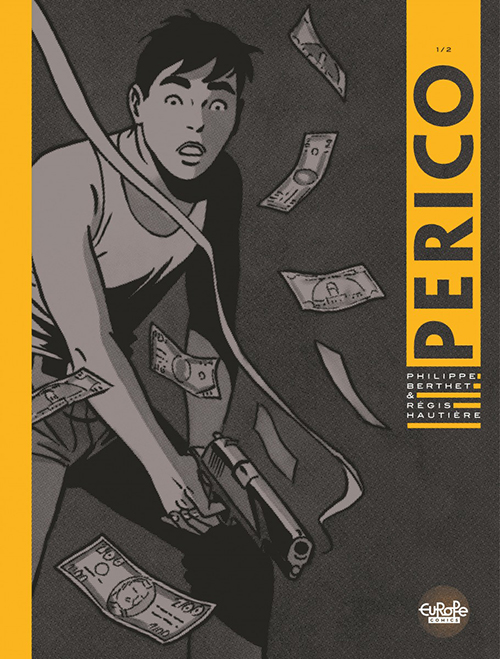 Joaquin is an ambitious young casino worker in Havana during the final days before Fidel Castro's coup to overthrow the corrupt Cuban government. Against this tense political backdrop, Joaquin finds himself holding a briefcase full of cash belonging to his gangster boss, stolen by Joaquin's own brother, a guerrilla working for the revolution. When he learns that a young woman he has taken a liking to will be prostituted by his boss to none other than President Batista, he convinces her to flee with him — and the stolen money — to the United States, where they buy a car and head across the country, with the Cuban mafia hot on their trail.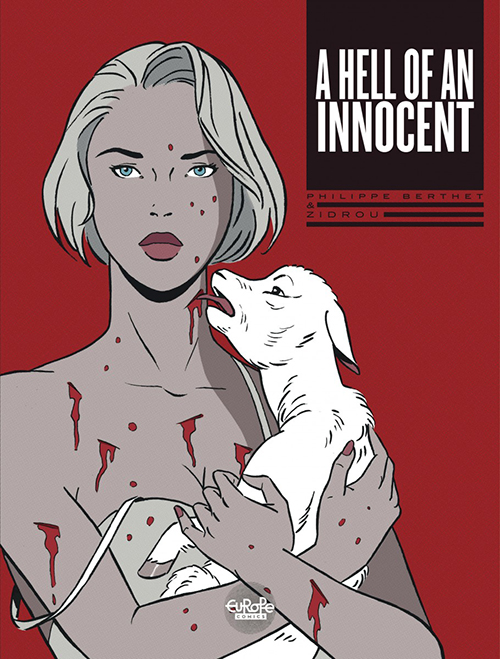 When unassuming candy store owner Ike Hopper dies of a heart attack, he leaves behind a bombshell that rocks his small Australian town. His confession of guilt to a 27-year old murder—the savage stabbing of local girl Lee Duncan—brings his brother Greg, accused of the crime, out of the bush where he's been hiding. But Greg, returning to his hometown of Dubbo to tie up loose ends, finds not all ghosts go quietly to the grave. For instance, he seems to see his ex-wife Lee taunting him wherever he wanders… A hard-hitting, guilt-ridden, sun-drenched slice of outback noir.
Lisa Forsberg is a rookie cop who has just taken her first assignment in the small Swedish city where she was born. In her youth she was a troublemaker, part of a hard-living subculture called "raggare" who worship American rock'n'roll and vintage cars from the 1950s. Now Lisa finds herself thrown back into this world when she is sent to investigate a missing person report involving people she went to school with. She and her partner, Erik Lund, will uncover secrets that put them in harm's way and bring them face-to-face with the unspeakable.
Philippe Martin, a Paris cop, is called to Barcelona to look into the suspicious suicide of a girl who might be his daughter. Barcelona is a charged place for Martin—he's been visiting every summer for the 25 years since the girl's mother left him and fled there. His investigations lead him into a labyrinth of criminal activity stretching from the most violent depths of Barcelona's society to its wealthiest families. Taunted by a particularly vicious and wily opponent, the stakes of Martin's investigation are not only justice but his very soul.
The Other Side Of The Border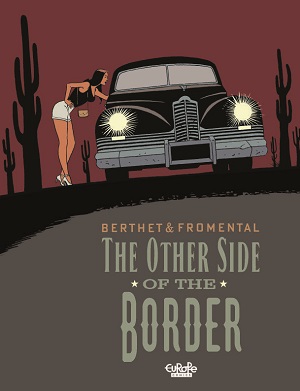 Arizona, 1948. Novelist François Combe has taken up residence with his wife, his son, and his mistress in the strange no man's land of the Santa Cruz Valley. His imagination is sparked by the surrounding desert, its ghost towns, and other vestiges of the pioneer past. The present, too, draws him in, especially in the border town of Nogales, where luxury and lust come together against a backdrop of misery and servitude… and where games of the flesh are paid for in blood. Sometimes the grass isn't always greener on the other side of the border.
Header image: Pin-Up © Yann / Philippe Berthet / Dargaud