May is Mental Health Awareness Month! On this occasion we've put together a list with comics and graphic novels which allow a deep dive into the core of the human psyche. Here are some highly touching stories that provide invaluable information and encouragement about mental issues and help break the stigma by talking about them.
Penelope is a Belgian physician who works with Doctors Without Borders in war-torn Syria. She returns to Belgium when she can in order to see her husband and daughter, but the transition is hard. Her latest trip home for the holidays proves even tougher than usual, as the coexistence of the two excruciatingly different worlds she inhabits becomes increasingly fraught.
Aldo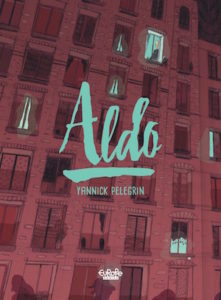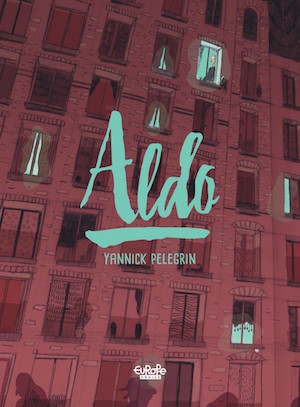 Aldo has been twenty-eight for three hundred years. Despite his long life, he still hasn't developed very good social skills. His whole family has been dead now for a long while, and nobody believes he is immortal. As a result, he leads a lonely existence. He is afraid to love anything or anyone, except for his beautiful Alfa Romeo and his little pug Gustav. When he tries to seek professional help, there too the truth seems too absurd for words. But then he spots someone on television and recognizes him from an encounter two hundred years ago. And he decides to visit the man to get some answers.
Elle is just another teenage girl… most of the time. Bubbly and good-natured, she wastes no time making friends on her first day at her new school. But Elle has a secret: she hasn't come alone. She's brought with her a colorful mix of personalities, which come out when she least expects it… Who is Elle, really? And will her new friends stand by her when they find out the truth?
Estelle is a nurse at an assisted living center, where she spends her days caring for the residents, taking part in their card games, and tending to them as the end draws near. But dealing with their unfulfilled dreams and lonely final moments is no easy task. As she gets closer to the residents, Estelle experiences a new, inebriating freedom, but also risks losing herself along the way… A touching, far-reaching tale told from the rarely seen perspective of nursing home caretakers.
When Clémence, a student and actress struggling with personal issues, sees how miserable her grandmother is in her nursing home, she decides to break her out and take her on a road trip to the coast so she can see her childhood home one last time. But traveling with a senior with Alzheimer's Disease comes with a fair amount of challenges, and the journey is fraught with highs, lows, and near misses. Still, it's a chance for the two women to reconnect, with each other and with themselves, and it's a chance for Clémence to give Grammy the gift of one last thrilling and joyful experience.
On a forgotten cul-de-sac in a nameless city, a child is born. It doesn't take long for the charming little girl to work her way into the hearts of all the residents on this cozy little street. Does it really matter that she's invisible? The child's mother delivered a stillborn, fatherless baby. Two months later, she becomes convinced that her child has returned from heaven. The neighbors don't have the heart to tell her otherwise, and so they play along. After all, "why bring somebody pain when it's so easy to bring joy instead?" …But is Lydie really a figment?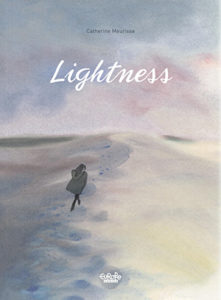 In the aftermath of the murderous attack on the Charlie Hebdo offices on January 7, 2015, cartoonist Catherine Meurisse struggles with the trauma of losing her friends and looks for a way to move forward with her life and her art. She soon enters a dissociative state where she loses her memories, especially those associated with esthetic experiences. This leads her on a quest to seek beauty and lightness in the world around her with the help of guiding lights including Proust, Stendhal, Baudelaire, and two provocative graffiti artists. Throughout the book, Meurisse uses her limber cartooning and dynamic writing to weave a tapestry of raw emotion and philosophical reflection laced with a strain of wry humor.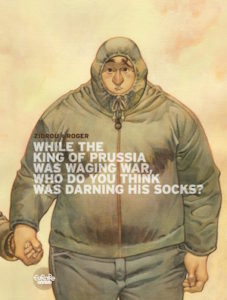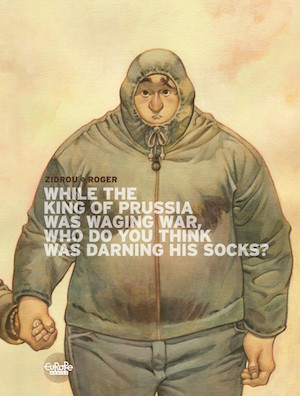 While the king of Prussia was waging war who do you think was darning his socks

Mrs. Hubeau looks after her 40-year-old handicapped son, Michel. Despite many happy moments, her daily life is far from easy, but she faces it with unparalleled courage and generosity. This is a beautiful homage to all the admirable people fighting in the shadows.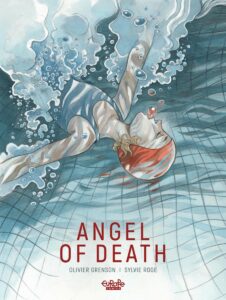 A beautiful young woman is accused of an unspeakable crime that seems completely out of step with her sweet personality. As she tells her life story to her attorney, the book delves into the psyche and past of a young girl with a cold mother, an absent father, a twin sister with whom she shared an unbreakable bond, and a horrific family secret that leads to tragedy. But beyond the wounds of the past and the pain of the present, the book ultimately emerges as a poignant love story between two inseparable little girls.
A Woman's voice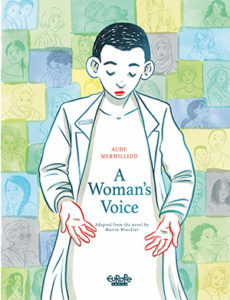 Jean is a medical student who's about to start her final residency rotation in gynecology. But she'd much rather practice surgery than listen to simpering women moan about their problems all day. Plus, this department is headed by the notorious Dr. Karma, renowned throughout the hospital for his stubborn mindset and unorthodox practices. However, in her first week, Jean begins to realize that Dr. Karma's reputation isn't fully accurate, and, perhaps, the complexities of women's stories are worth listening to and respecting. A modern classic of a revolution in women's medical care, adapted from the bestselling novel by Martin Winckler.
Amalia is on the verge of burnout. Her family life—with her husband, Karim; her 4-year-old daughter, Lili; and her 17-year-old stepdaughter, Nora—is nothing but rushing around, screaming, and doors slamming. At work, they talk about agility, flexibility, and adaptation, but her workload is slipping away from her. As she drives through the countryside, she sees diseased wheat fields and polluted rivers. She can't even listen to the radio without some new story about deadly attacks and a dying climate. Amalia struggles, tries, fails… and eventually, she cracks.
Once an animator at Disney Studios, Nicolas Keramidas now makes a living as a cartoonist in Grenoble. He's married to a wonderful woman, Chloé, has two energetic sons, and plays soccer every Sunday with his pals. He was also born with Tetralogy of Fallot, a rare combination of four heart defects that in 1973 made him one of the youngest children ever to undergo open-heart surgery. Forty-three years later, when his congenital condition stops him short during a soccer game, he'll have to face surgery again, a saga he details in this moving, humorous, and above all, very human memoir.
Header image: Amalia © Aude Picault / Dargaud