Crime comics might have gone through a fair share of controversy as the genre developed during the 20th century, but it does not look like their popularity suffered one bit! With an edge-of-your-seat narrative, and non-stop action, this is perhaps one of the most beloved genres in comics! So here is our list of some of the most thrilling crime comics from Europe. And don't miss out on our Crime Graphic Novel Special this week!!!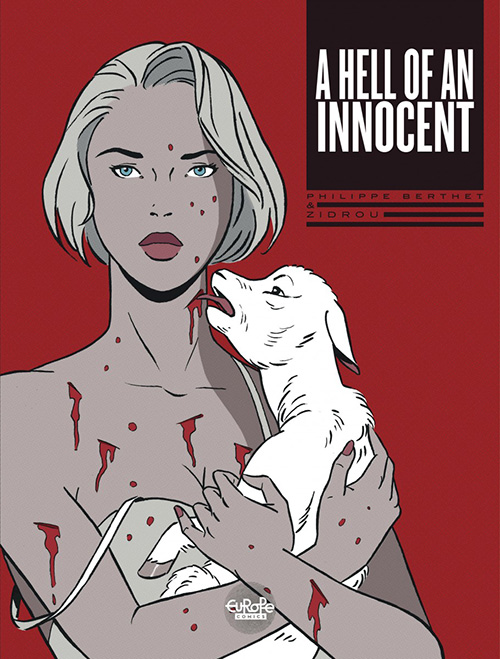 When unassuming candy store owner Ike Hopper dies of a heart attack, he leaves behind a bombshell that rocks his small Australian town. His confession of guilt to a 27-year old murder—the savage stabbing of local girl Lee Duncan—brings his brother Greg, accused of the crime, out of the bush where he's been hiding. But Greg, returning to his hometown of Dubbo to tie up loose ends, finds not all ghosts go quietly to the grave. For instance, he seems to see his ex-wife Lee taunting him wherever he wanders… A hard-hitting, guilt-ridden, sun-drenched slice of outback noir.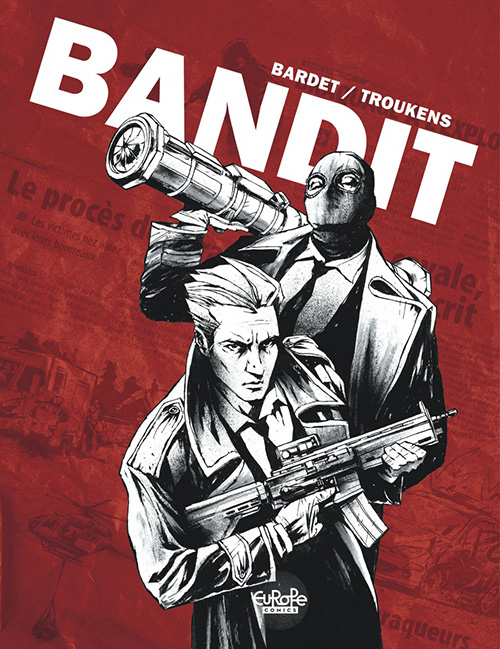 Based on the life and crimes of François Troukens, "Bandit" delves into the former armed robber's childhood and early criminal acts, recounts some of his most famous and audacious heists and the life on the run that followed, and shows how even a Public Enemy Number One can change his ways and embark on the path towards redemption.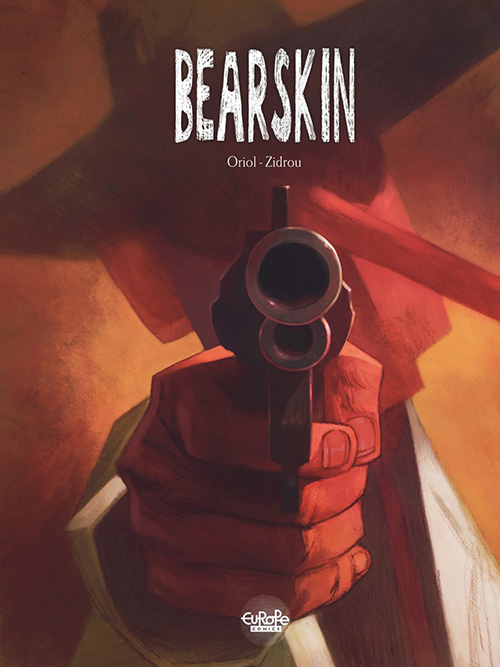 Bearskin takes us on a trip to modern day Italy and then all the way to the United States of the late 1930s. Every day, Amadeo bikes up the hill from his small hometown on a beautiful island off the coast of Italy to read the daily horoscope to Don Palermo. Little does he know that this blind and powerless old man with a cane in his hand used to be a bear tamer, not to mention his later shenanigans as the right-hand man of a powerful mafia boss. A highly moving story of love, vengeance and cowardice.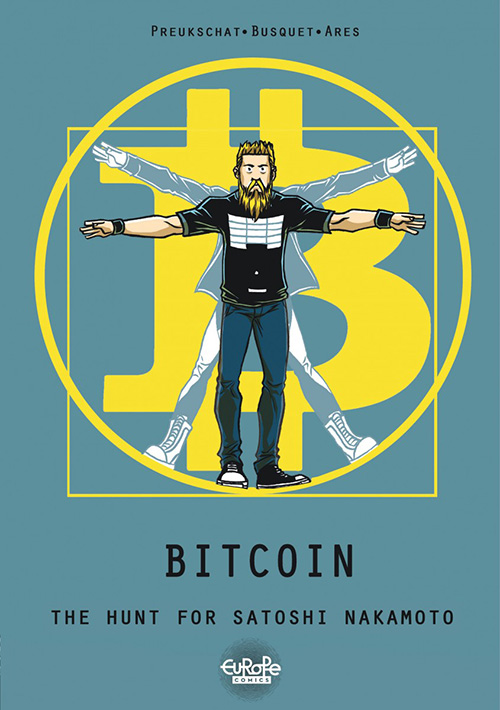 Bitcoin is making giant strides throughout the world. Satoshi Nakamoto, its creator, continues as an enigmatic and cryptographic figure. Nonetheless, rumors surrounding his potential wealth have not gone unnoticed by the mafi a. He has also popped ups or the radar of the secret services. In fact, NSA agents have been searching for him for some time now. The opportunities that this crypto-currency has opened up within the fi nancial markets have turned Nakamoto into a hero admired in more and more places near and far. His fans would go to great lengths to protect and defend him. For many, simply managing monetary transactions and issuing bitcoins without the involvement of intermediaries as well as carrying out transactions collectively online are factors which promote values for a freer world: In hope for a better world.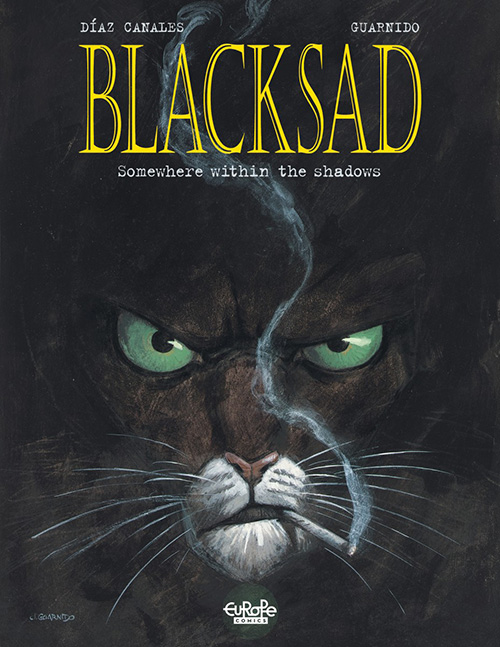 Get ready for a true masterpiece! This is the story of a private detective seeking revenge for the death of his assassinated ex-girlfriend. A stunning thriller, enhanced by a wonderfully detailed drawing style, with characters in the form of the animals that best reflect the nuances of their personalities. Dark, daring, engaging, this is undoubtedly one of Europe's most successful comic book series.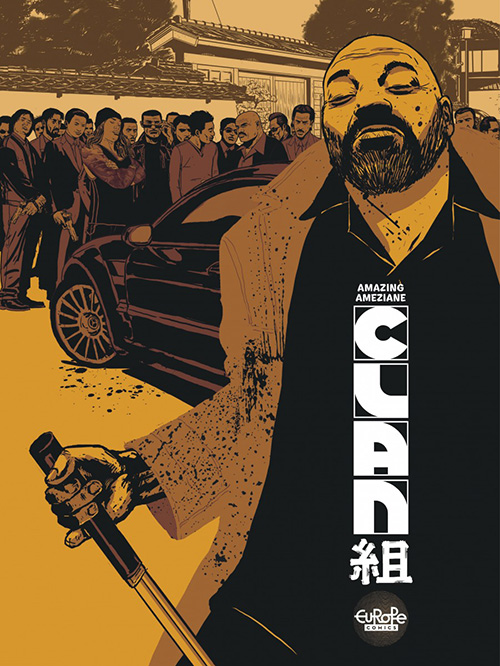 Saburo is an ambitious young yakuza who provokes a war between rival factions in an attempt to overthrow the Oyabun Kodama, Tokyo's gang boss. But the sly old devil won't give up without a fight! Hoping to have Saburo killed, he orders Shi's release from prison, something the old blind warrior has been waiting thirty years for. Thirty years cut off from the rest of the world, unaware of the betrayal that sealed his fate. Sometimes, all that separates family and business is the width of a blade…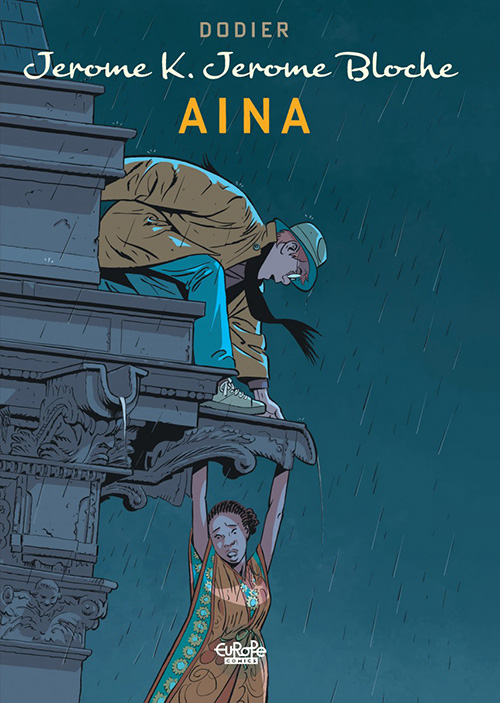 A young woman, who doesn't speak a word of English, shows up in Father Arthur's church seeking refuge. Father Arthur takes her under his wing, but things soon take a turn for the worse when her pursuers show up on his doorstep. It's not long before the padre, concerned for his kidnapped protegée's well-being, calls on his friend Jerome Bloche. Together, they seek out the mysterious Aina and her captors, but they soon realize that not only are they up against a rather intimidating security guard, but some difficult moral questions.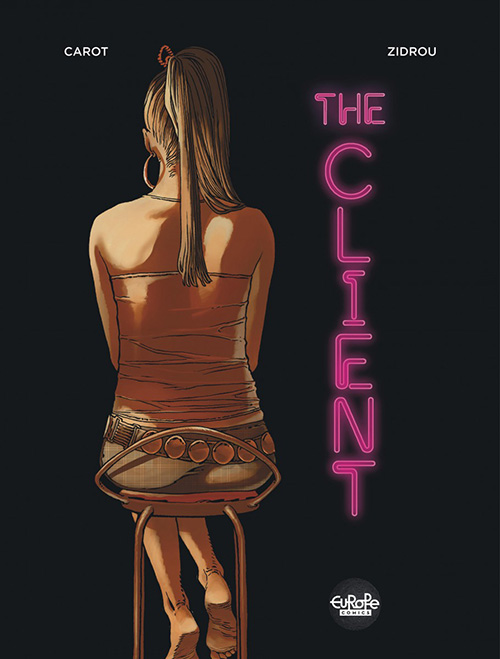 An average Joe falls in love with a hooker from Ecuador and, when she goes missing, pressures a local mobster into telling him where she is by kidnapping his only daughter… What could possibly go wrong? A story about second chances, with a buddy road trip and musings on art and beauty thrown in for good measure.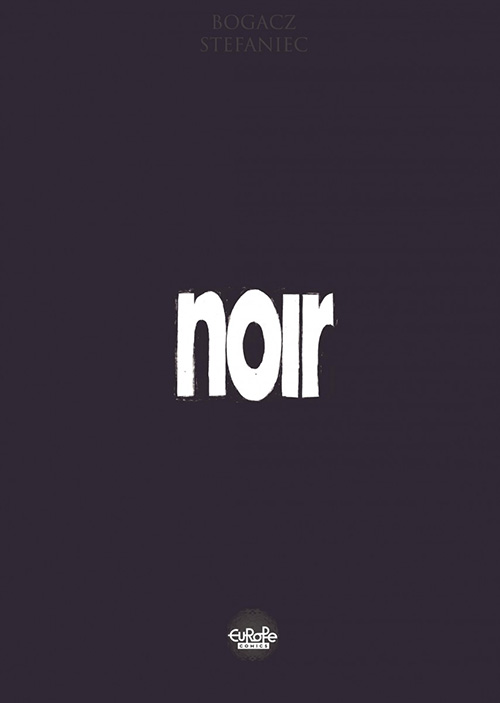 An absorbing family drama depicted in dark artwork. Robert Boganiec is a writer. His crime stories are always perfectly narrated, and the heroes of this books consequently do what they should. But as he discovers his wife's unfaithfullness, he does not hesitate to do what must be done…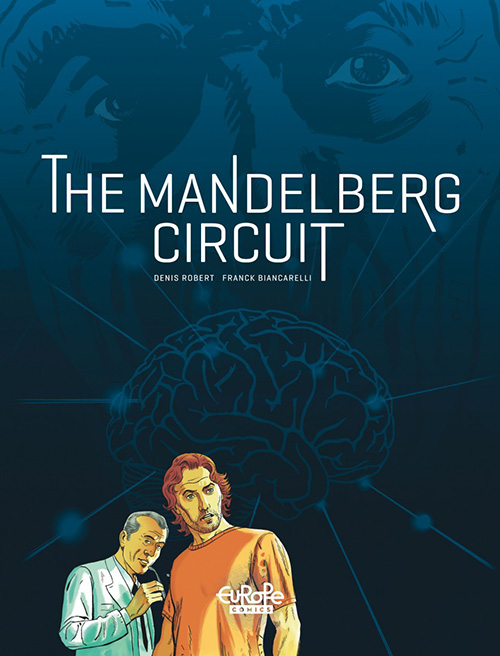 A suspense thriller from Denis Robert and Franck Biancarelli that'll keep you on the edge of your seat. How can an old, ill, rich man become immortal? By transplanting his brain into the body of a young athlete being pursued by the Mafia…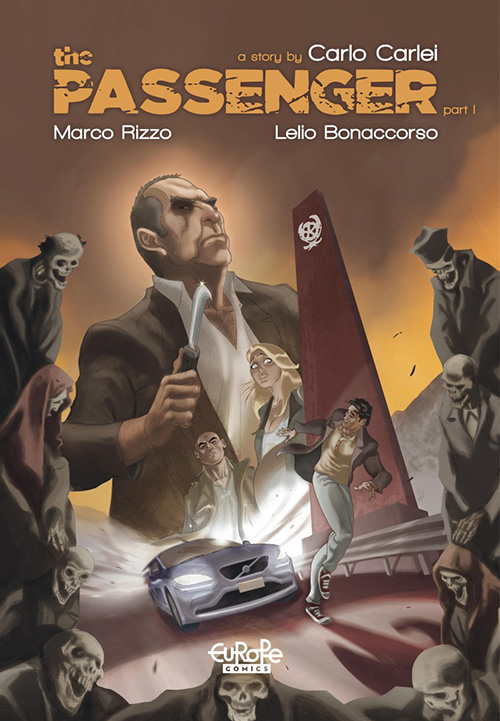 A couple of young American tourists on a honeymoon in Sicily. The most cruel mafia boss, at large and chased by police and rival gangs. Their stories are going to intertwine during a night in which Palermo will be covered in blood.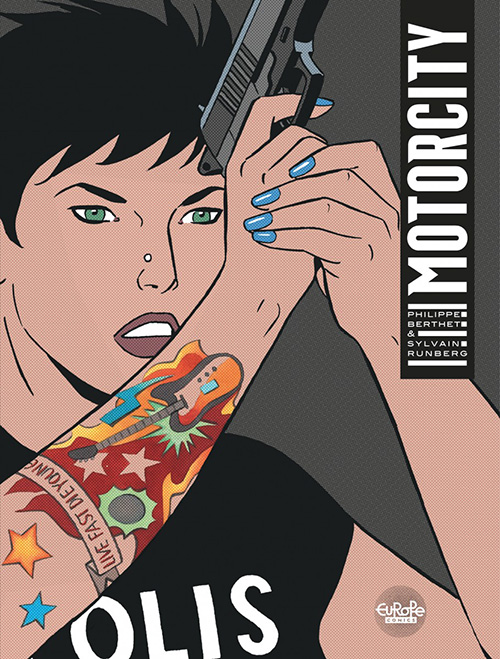 Lisa Forsberg is a rookie cop who has just taken her first assignment in the small Swedish city where she was born. In her youth she was a troublemaker, part of a hard-living subculture called "raggare" who worship American rock'n'roll and vintage cars from the 1950s. Now Lisa finds herself thrown back into this world when she is sent to investigate a missing person report involving people she went to school with. She and her partner, Erik Lund, will uncover secrets that put them in harm's way and bring them face-to-face with the unspeakable.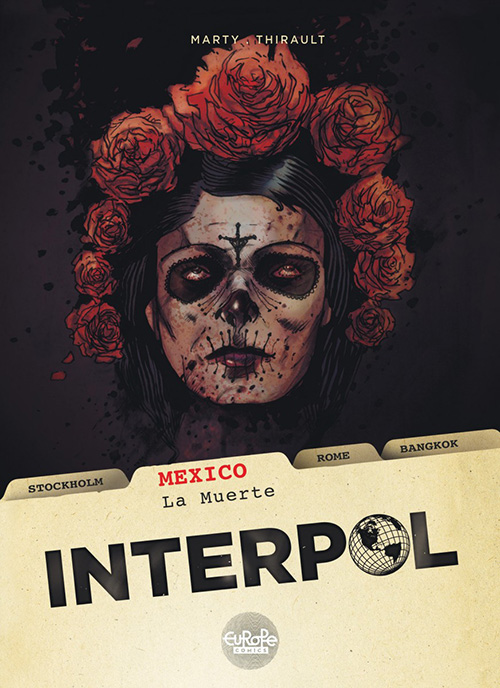 Interpol, a police series, is based on real international investigations, and evokes the tone as well as the structure of the most renowned suspense series on television, such as "CSI" and "NCIS."
Each volume highlights a different location, where an Interpol investigator is sent and assigned to collaborate with local police forces to complete their mission.  The artists and writers are chosen for their origins or their specific knowledge of the country in question, allowing each episode to be set in its own universe.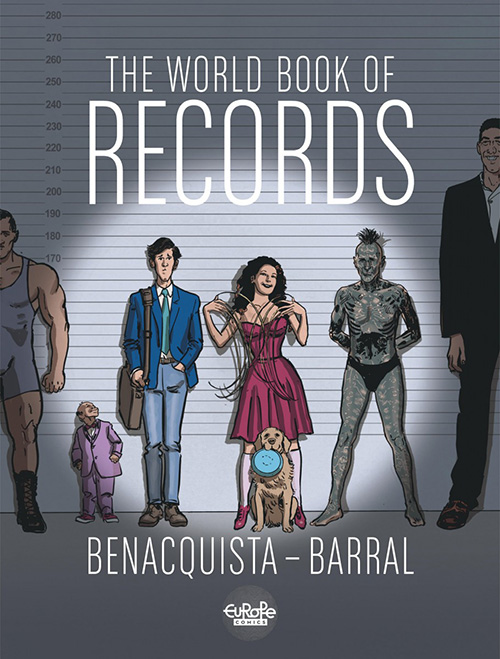 Egg-balancing, hotdog-eating, baton-twirling—these are a few of the records people try to break in order to find themselves included in the World Book of Records. For those who make into the book, Paul Baron, a judge at the publication, is a hero. For others, whose dreams he denies, he's a villain. After one man's plan to achieve renown is destroyed, Paul learns that the man may have lost everything else, but he hasn't lost hope—the hope of joining other record-breakers in the book. But the record the man hopes to break is terrible, and Paul unfortunately has a role in his project.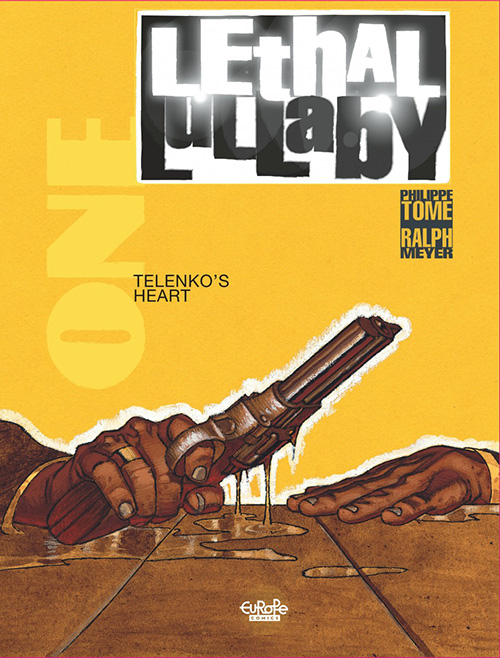 Telenko, a New York taxi driver, spends his days ferrying around the dregs of society in one of the city's roughest neighborhoods. He has an obsessive fear of dying like a guy he saw in a film, who'd hear his heart stop every 15 beats. Because Telenko himself has a tired heart. He has a minor case of tachycardia and the odd extra systole, not helped by his stressful job and the constant abuse from his wheelchair-bound wife, Martha: "You don't divorce a wife in a wheelchair, Telenko!" She'll get what's coming to her, no doubt. Just like that slut who just got in his taxi who's fooling around with some other guy right under her decrepit old husband's nose. So he decides to kill Martha. But you gotta have some guts to kill your wife in cold blood. Especially when she's got a nasty surprise in store…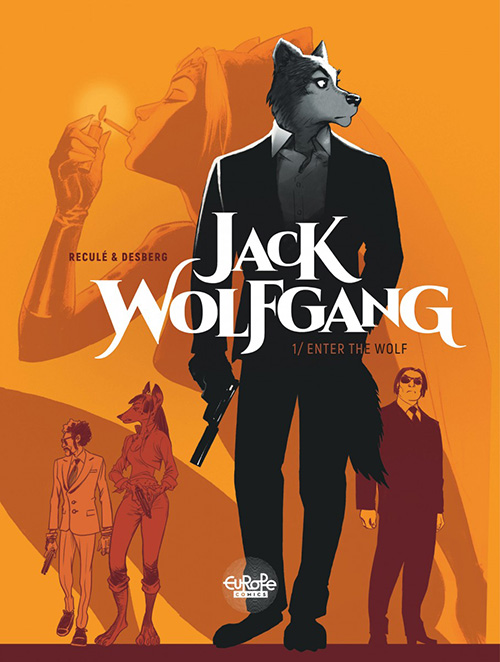 With the invention of Super Mega Tofu, civilization has seen the advent of a fragile peace—between animals and humans, between carnivores and herbivores. This miracle food has the peculiar quality of being universally loved. Jack Wolfgang, the world-renowned restaurant critic, travels the world sampling Super Mega Tofu in all of its varieties. It's the perfect cover for his second identity: Jack Wolfgang, CIA special agent. When his friend and mentor is killed, Jack picks up the scent of a conspiracy and tracks it half way around the globe. Can society survive this collision of fine dining and espionage?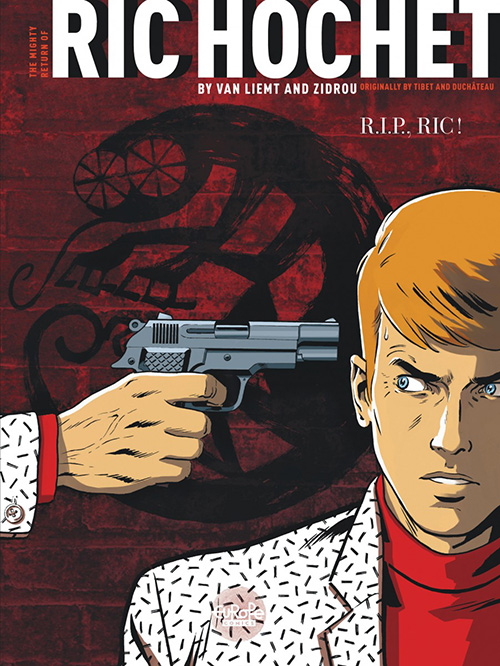 The Mighty Return of Ric Hochet
Ric Hochet, the famous Parisian newshound, is not himself. He's wearing a mysterious bandage, he isn't driving his usual car, and a strange smell is emanating from his apartment… When he's invited to his old friend Police Commissioner Bourdon's wedding in the South of France, his infallible memory starts failing and his legendary luck begins to desert him. Then an attempt is made on Bourdon's life. What's eating Ric and why would anyone want to murder Bourdon? Clearly, things are not all what they seem—least of all Ric himself.
What do you do when you hate your wife and you're sleeping with your stepdaughter? If you're ostrich farmer Pep, you beat your wife's head in with a shovel when your stepdaughter asks you to. You might do it some rainy night, and toss the body down a well for good measure. You might even think you're getting some money out of it. But if you're hapless and unlucky as Pep is, you might find yourself trapped in a hell of your own making, endlessly wondering: how many times do you have to kill someone before they're really dead?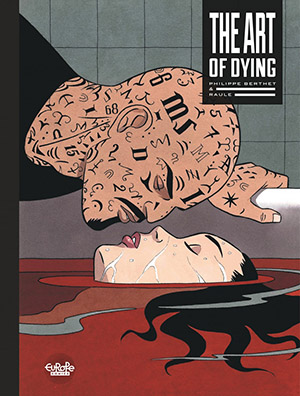 Philippe Martin, a Paris cop, is called to Barcelona to look into the suspicious suicide of a girl who might be his daughter. Barcelona is a charged place for Martin—he's been visiting every summer for the 25 years since the girl's mother left him and fled there. His investigations lead him into a labyrinth of criminal activity stretching from the most violent depths of Barcelona's society to its wealthiest families. Taunted by a particularly vicious and wily opponent, the stakes of Martin's investigation are not only justice but his very soul.
Renée Stone is a successful English mystery novelist and an independent free spirit. In this first book of the series, she finds herself in Ethiopia for the coronation of Haile Selassie I in 1930. There she meets John Malowan, a bumbling archaeologist whose grandfather unearthed the Epic of Gilgamesh. Unbeknownst to Stone and Malowan, a host of parties are conspiring to take advantage of the grandson in order to get their hands on a hidden treasure that dates back to Mesopotamian times. Renée Stone finds herself in the midst of a murder mystery full of colorful characters who could have come straight out of her novels.
Meet Leo Sully-Darmon, a hot-shot photogenic criminal defense attorney who takes on cases nobody else will touch. Leo loves a good cause just as much as he loves a good photo-op, and he happens to excel at both. But when he agrees to represent a woman accused of crimes against humanity during her former life as an officer in an Iraqi detention camp, he may have bitten off more than he can chew, as antagonistic forces conspire to cast doubt on his client's innocence and start digging up dirt on his own life… complete with dark secrets from both the past and the present.
Irons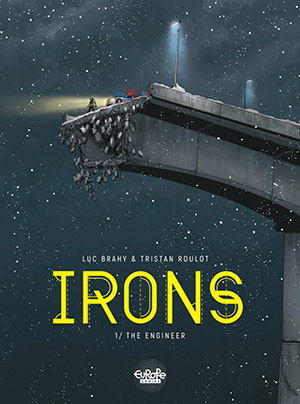 Meet Jack Irons. He's a cold son-of-a-bitch, but he's got a gift. He can look at a disaster—a fallen bridge, a collapsed skyscraper—and see everything: the physics, the material stresses, the behind-the-scenes insight into how it all went wrong, claiming lives and property. Makes sense: he's a structural engineer. And when he applies his brilliant, analytical mind to crimefighting, then the truth will out. Because that's what he cares about. Not people. Not feelings. The truth. And the truth is about to turn a little Canadian fishing village upside down…
For Ian Mallory, life as he knew it ended the day his wife was murdered, in an attack that sent him into a coma. Three years later, he's woken up, with the bullet still lodged inside his brain. Any attempt to remove it will kill him, but that isn't all: because of the bullet, he feels emotions several hours after they occur. An affliction that may be a gift—at least in the eyes of the NSA.
Asami is a sociology student studying otaku for her thesis. Her relationship with Kotaro is on the rocks: she's busy with her research, and he's an aspiring filmmaker working on a J-horror flick. The real horror is out there on the streets: a serial killer who amputates body parts from his prostitute victims. What's his sick game? As Inspector Arakawa and his young protégé Ryohei wade deeper into depravity, Asami, with the help of cosplayer Maiko, sets out in search of an otaku so elusive he's almost an urban legend in the youth culture capital of Akihabara: the mysterious Buntaro.
The day before her seventeenth birthday, Lya's life changed forever. Hit by a speeding car and left for dead, she lost the use of her legs as well as some of her faith in the world… Lya learned to live again with the support of her parents. But having discovered that someone bought their silence, Lya is determined to unmask the perpetrator and obtain justice. Her search for the truth takes her to a famous law firm… and down a dangerous path. With the help of her friend Antoine, she'll stop at nothing to get to the bottom of it all…
1926. A mother and her young daughter come to Los Angeles. The mother is chasing her dream: she wants to conquer Hollywood, no matter the cost. Her little girl, Anastasia, is the perfect candidate to be cinema's next big star. But can she stand the pressure? The clash of dreams and the dirty reality of show business is a heavy burden to bear, as Anastasia comes face to face with the crime, abuse, and murky secrets of an all-powerful industry. A story that calls into question the so-called golden era of Hollywood, when the "dream factory" resembled a Byzantine empire, above the law and fed by vanity and greed.
Ever since she was a little girl, Rose has had a special and troubling power: the ability to "double" herself and travel outside her body. She always saw it as something wrong with her… until now. When her father is murdered, Rose's strange ability gives her a chance to find her father's killer, solve a series of mysterious cold cases, and untangle a centuries-old curse. But maybe some secrets should stay buried…
Atom Vercorian is trying to make it as a private detective in post-war Paris, and he just needs that one big case to make a name for himself. His father, a police detective, isn't making any headway in the case of a jewelry theft in the south of France. Atom, however, gets a lead that takes him and his partners, Mimi and Jojo, south to Marseille, where they meet ex-resistance fighters, gangsters, and henchmen. With audacity and enthusiasm, Atom and his cohorts dance their way through the worlds of organized crime, pro wrestling, and the ultra-rich in the pursuit of Miss France 1930's stolen jewels. This could be Atom's big break—if he survives the experience!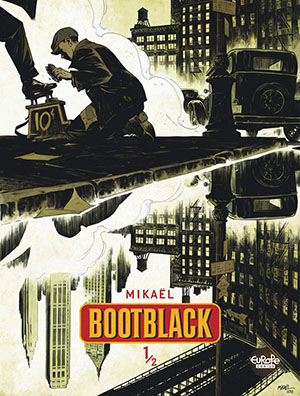 Bootblack
During the depths of the Great Depression, an orphan reinvents himself as Al Chrysler and strives to win the heart of the local grocer's daughter. In doing so, he falls in with a newly arrived petty criminal who soon has him and his friends working for the local mafia. As the stakes get higher, Al soon realizes he's gotten in too deep, and is caught up in a chain of events beyond his control.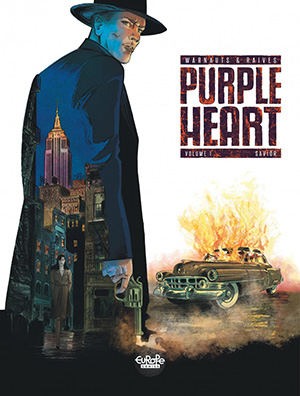 Purple Heart
Joshua quit law school to go fight the Nazis in Europe. He was awarded the Purple Heart after he and his buddy were victims of a landmine. No medal on Earth, however, can assuage the trauma of being unable to save your brother-in-arms. Back home in the States, Joshua tries to make up for lost time, with one romantic conquest after another. Working as a private eye in New York, he's been assigned to a blackmail case that leads him to a world of love nests, Nazi thugs, stolen art, and a whole slew of other dirty deeds. The fighting in Europe may be finished, but for those who survived, the war continues to fester at the core of the Big Apple.
Any resemblance to persons living or dead or actual events would be strangely coincidental… In a town in the east of France, Sylvestre Ruppert-Levansky, a president of the circuit court, begins his last trial, in the same place his career began. Everything here reminds him of Rachel, his first love, and most of all, Mathilde, a manipulative, diabolic serial killer. The old magistrate has a spotless reputation. He is considered tolerant and fair. But then a police officer from his past asks to see him. Perhaps the legend of Sylvestre, the eminent judge, isn't so cut and dry… In a gripping tale full of surprises, Denis Robert and Franck Biancarelli reinvent the thriller.
Mop and Monkus : Where is Kiki ?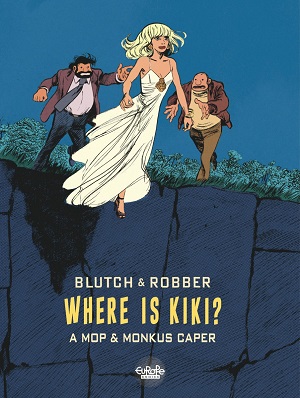 Mop and Monkus don't just solve mysteries—they write them! This gumshoe duo, beloved as Tintin or Astérix, has been a fixture of French comics for decades. And now they're back as Blutch, a leading comics talent of his generation, pays tribute to the adventures he cherished as a child. No sooner stymied by the sudden disappearance of their faithful friend, the Contessa Kiki, than our scripter sleuths find themselves beset by a crooked antiques dealer they thought they'd put behind bars for good. Suspicious inspectors, evil robots, gangsters from around the globe: how will Mop and Monkus ever pull through?
I say! If you're a fan of ghastly weather and mysteries wrapped in tweed, then you'll be delighted at this complete collection from the classic series "Albany & Sturgess," enhanced with bonus material and extra British flair. Discover bloody murders and plots that will frazzle your nerves, already frayed by the seemingly never-ending British rain. Rivière and Floc'h present an extraordinary combination of smoke and mirrors, of shadows and ghosts, which provokes in the reader an almost voyeuristic pleasure as it reveals the process of literary creation and its mysterious cocktail of reality and imagination. Spiffing!
Karmela Krimm was the most promising young detective on the Marseille police force until she volunteered to take the fall for an operation that went sideways. When Karmela lost her job and became a private investigator, her ideals went up in smoke along with her badge. Perhaps for the better: in the troubled waters she now navigates, ideals are a dangerous luxury.
Karma City is a town of virtue governed by the universal laws of karma and where public interest primes. Emma List, a paleontology researcher, presents herself at the gates of the "white zone" of the capital city. She is authorized entry despite her negative karma level. A few minutes later she has a stroke and dies in a car crash. What initially appears to be a routine case for agents Cooper, Napoli, and Asuka soon transforms into a wide-ranging investigation. For Emma List had moved into the grey zone to pursue proof that pre-karmic societies once existed.
Who is Lena? What is she up to? Does she even know her mission? Setting out from an East Berlin neighborhood that is home to former dignitaries, she goes about passing out small, innocent-seeming gifts from Budapest to Transylvania to Kiev. She crosses the Danube delta, the Black Sea, Anatolia, and the Aleppo bazaar. Each time, she crosses borders incognito, claiming to have nothing to declare. A journey at once timeless and inextricable from the great issues of our age, "Lena" combines the intimacy dear to André Juillard and Pierre Christin's predilection for vast geopolitical canvases.
Even the infamous English rain can't dampen Maggy Garrisson's spirits as she walks through the London streets to her first job in two years. The shabby detective agency run by a hopeless, chain-smoking alcoholic might not exactly be her cup of tea, but Maggy's willing to make concessions. The plot thickens when her boss gets beaten unconscious, and Maggy discovers a wallet full of seemingly trivial objects. But why's she suddenly attracting all this unwanted attention? Perhaps there's something in that wallet that's more than it seems…
Looking to catch a break and make a buck, a man from a family of small-time traders takes a job on a cargo ship. But his hopes quickly fade when he discovers just what is in the ship's holds. And he's not the only one revolted by the ship's cargo. The Butcher disapproves too, and he's about to make his feelings known, the only way he knows how—with fatal force. Meting out justice to the ship's crew is a start, but he won't stop until he's tracked down the ringleaders behind the band of traffickers. The story of a man who has lost his faith in the world, and who will do everything in his power to restore it.
In 1930s England, the best mystery writers of the era come together to form the Detection Club. G. K. Chesterton, Agatha Christie, John Dickson Carr and others gather to eat, drink, and challenge one another. They are in for a bigger test, however, when eccentric billionaire Roderick Ghyll invites them all to his mansion on a private island off the coast of Cornwall, promising to enchant them with his latest creation: a robot that can predict the culprit in their novels. But when someone ends up murdered, who will lead the investigation? Jean Harambat is back, following the success of "Operation Copperhead," with a hilarious, satirical take on the classic crime novel.
The Hardy Agency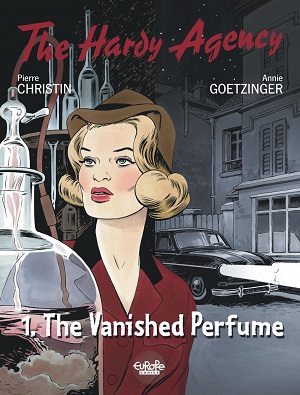 Edith Hardy runs a small detective agency off an unassuming alley in the 13th arrondissement. It's the 1950s, and foreign forces are busy vying for power in a Paris still recovering from World War II. Edith has a good heart and a missing husband, and her attempts to do right by her small world get her caught up in far larger, darker affairs. A classic Pierre Christin script—a strong sense of place and history, humane leftist sympathies—combines with Annie Goetzinger's indelible artwork to deliver a stylish mystery for fans of classy whodunits.
The westward drive of Americans after the Civil War was unstoppable. For some, the vast territory meant new wealth and new opportunities. The ever-progressing railroads made many rich. Whereas others found their fortune selling the flesh of the less fortunate. In a brothel in Omaha, all manner of destinies intersect in a violent collision that many won't survive. This is the incredible story of Martha Cannary, a young woman who shrugged off what destiny had in store for her and made herself into a legend.
1920s Nairobi. When two Africans are found gruesomely murdered, all signs point to John Wallace, a promising young plantation owner with a bright future ahead of him and a beautiful bride-to-be. What drove him to kill these men? His silence and a corrupt system lead to internment, without a trial, in a vicious Kenyan prison camp. But sadistic guards, conspiring cellmates, and harsh desert labor are no match for the suffering that Wallace feels inside over the life he lost, and how best to get it back. He's willing to do anything for revenge—even loose the mysterious beast lurking within…
A former Navy SEAL and Iraq War veteran, Chris Kyle is the most lethal sniper in American military history. His autobiography, American Sniper, was a best-seller in the US. On February 2, 2013, Chris Kyle is killed by another veteran, Eddie Ray Routh. The murder takes place on a shooting range in Stephenville, Texas. But that's only the beginning of their story.
The Other Side of the Border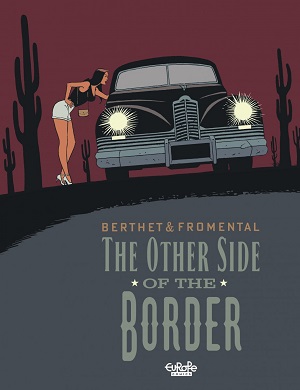 Arizona, 1948. Novelist François Combe has taken up residence with his wife, his son, and his mistress in the strange no man's land of the Santa Cruz Valley. His imagination is sparked by the surrounding desert, its ghost towns, and other vestiges of the pioneer past. The present, too, draws him in, especially in the border town of Nogales, where luxury and lust come together against a backdrop of misery and servitude… and where games of the flesh are paid for in blood. Sometimes the grass isn't always greener on the other side of the border.
You've followed his adventures through the Gold Rush, the building of the Continental Railroad, and the taming of the frontier. Now Chen Long the Chinaman, the triumphant creation of Olivier TaDuc and Serge Le Tendre, is back for his greatest adventure of all: finding out he's a father. Twenty years after his violent past drove away his true love Ada, the Civil War, prison camp, and opium have left Chen Long a broken-down shell of his former proud self. Can the tiger rise to save his son? A fitting conclusion to an epic series that explores forgotten pockets of western history.
Tyler Cross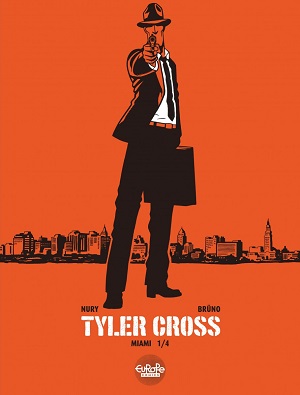 Someone hired hitmen to kill Tyler Cross. They didn't get him, but now his girlfriend's dead, and he wants to know who paid to have him dead.
Someone else spent the take from his last job, investing it in a shady land deal down in sunny Miami. Tyler Cross just wants his money back, but the D.A.'s goons, Cuban gangsters, Miami developers, a trust-fund junkie, and a secretary with an ex-con boyfriend complicate things.
Bodies will fall when greed and amoral justice face off in an island-hopping game of cold-blooded murder and white-collar crime.
In the cruel, brutal world of the "maras"— Latin American gangs—violence, suffering, and crime batter flesh and are on display on members' tattooed bodies. Death is the only way out. Initiated into a gang in El Salvador at the age of thirteen, Samuel Santos finds a way to escape a few years later… at an impossibly high price. Now, in Caracas, where he's found some redemption, Samuel must seize his only chance to regain a part of himself—a part that had been ripped from him fourteen years earlier. Will he finally be able to write a new future over the tattoos from his past?
Julian Lethercore can read minds. Well, actually, what he reads are molecules, borne on saliva and other bodily fluids, with which he can access a person's memories, the secrets of their very lives and identities. He's also the result of a top secret military experiment gone wrong. He and the four other "bloodcogs" serve their master, Senator Pershing, a former warhawk now disgraced under a new administration headed by President Harmond. But Harmond may be gunning for more than the Senator's reputation. He may be out for all the bloodcogs—and it's up to Julian to find out.
Header image: Bandit © François Troukens & Alain Bardet / Le Lombard