Born in Brussels, Belgian author Benoît Drousie began his adult life as a teacher before switching to writing in the 1990s. The year 1997 marked the release of his renowned comic book series Ducoboo, and just like that, he was reborn as Zidrou! Since then, he has become one of the most prolific and accomplished comics scriptwriters active today. Here is our reading list dedicated to Zidrou and the fantastic artists he has collaborated with throughout the years.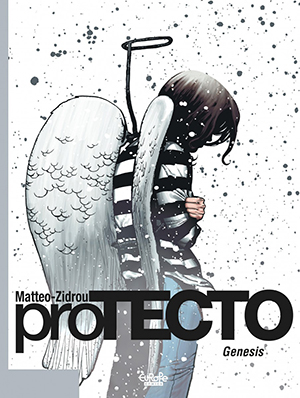 Protecto
Lorenzo works for proTECTO, an agency of not-exactly-guardian-angels whose jobs are to protect the lives of mortals who have important roles to play in the future. Lorenzo's charge, a carefree teenage girl named Kim, is one of the most important clients, classified as "major elite." Unfortunately, Lorenzo gets distracted and his charge is run over by the heartless and not-entirely-stable Madame, a sort of grim reaper cruising around in a black Citroën. Lorenzo decides to go against the rules of proTECTO and fate itself to save Kim with the help of his fellow protector, Aegis, and Kim's heartbroken older sister, Alicia.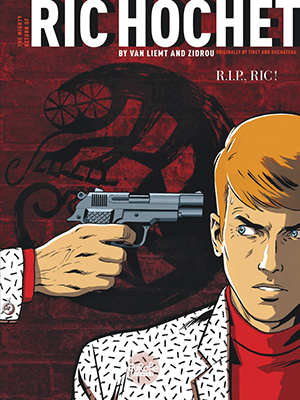 The Mighty Return of Ric Hochet
Ric Hochet, the famous Parisian newshound, is not himself. He's wearing a mysterious bandage, he isn't driving his usual car, and a strange smell is emanating from his apartment… When he's invited to his old friend Police Commissioner Bourdon's wedding in the South of France, his infallible memory starts failing and his legendary luck begins to desert him. Then an attempt is made on Bourdon's life. What's eating Ric and why would anyone want to murder Bourdon? Clearly, things are not all what they seem—least of all Ric himself.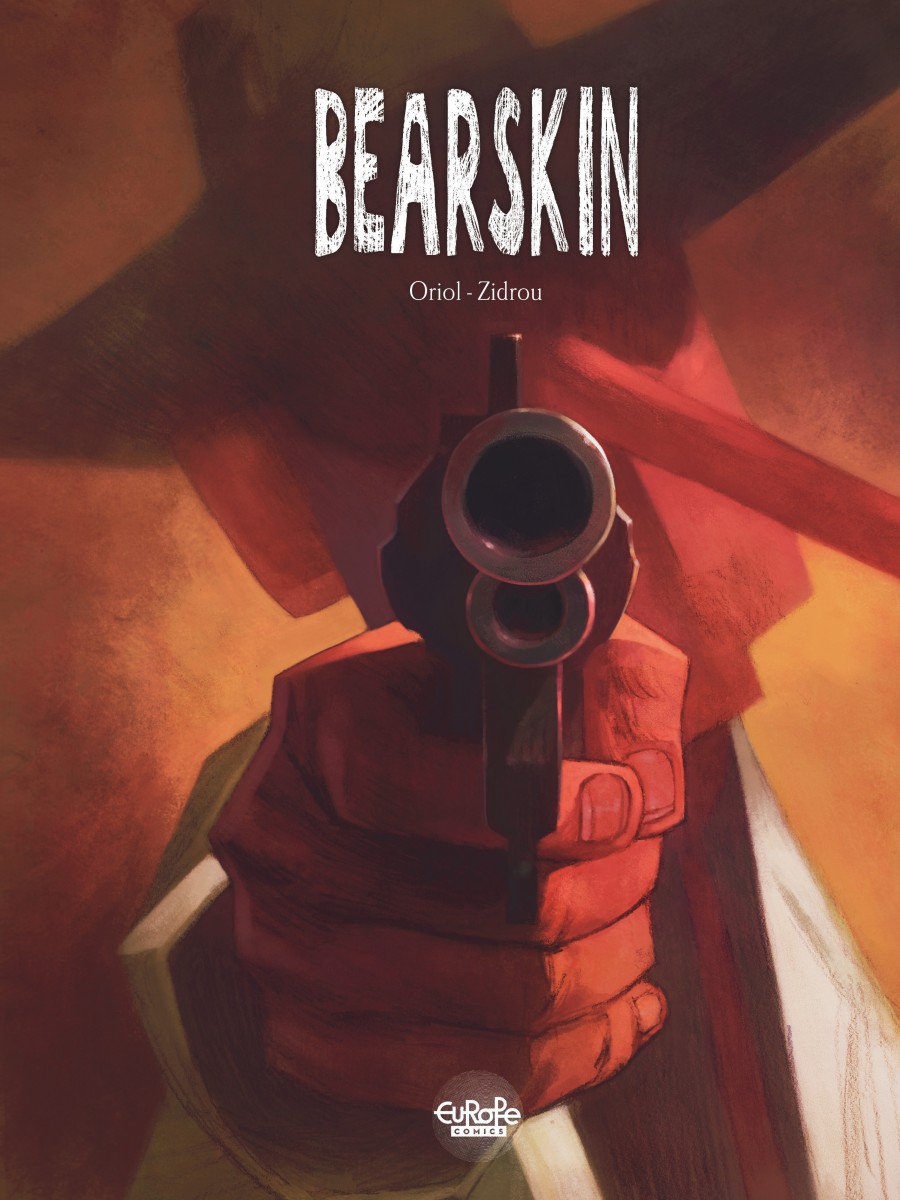 Bearskin
"Bearskin" takes us on a trip to modern day Italy and then all the way to the United States of the late 1930s. Every day, Amadeo bikes up the hill from his small hometown on a beautiful island off the coast of Italy to read the daily horoscope to Don Palermo. Little does he know that this blind and powerless old man with a cane in his hand used to be a bear tamer, not to mention his later shenanigans as the right-hand man of a powerful mafia boss. A highly moving story of love, vengeance and cowardice.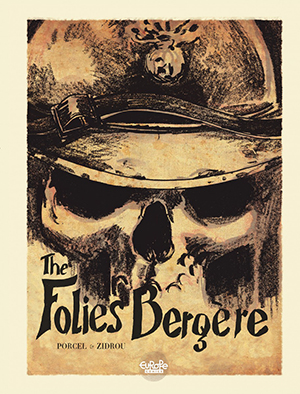 The Folies Bergère
We're right in the middle of World War I, deep in the trenches. The soldiers are confronted by unimaginable suffering and violent death on a daily basis. Considered as nothing more than cannon fodder by their superiors, they try desperately to survive. Partly as an act of defiance in the face of hardship, partly as the ultimate irony, the soldiers nickname their regiment after the famous Parisian cabaret club 'Folies Bergère'. They laugh and joke, they write, they draw, they fight, they die in appalling circumstances, they kill themselves, they lose their minds. And then one of their number is sentenced to death by firing squad… and miraculously survives…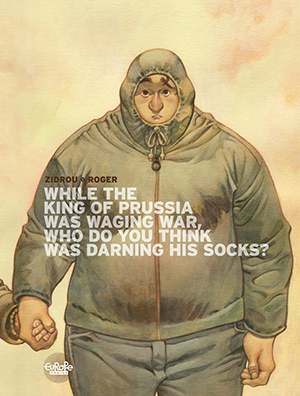 While the King of Prussia…
Mrs. Hubeau looks after her 40-year-old handicapped son, Michel. Despite many happy moments, her daily life is far from easy, but she faces it with unparalleled courage and generosity. This is a beautiful homage to all the admirable people fighting in the shadows.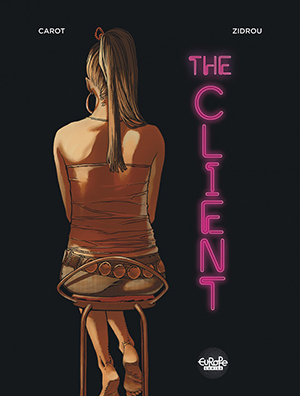 The Client
An average Joe falls in love with a hooker from Ecuador and, when she goes missing, pressures a local mobster into telling him where she is by kidnapping his only daughter… What could possibly go wrong? A story about second chances, with a buddy road trip and musings on art and beauty thrown in for good measure.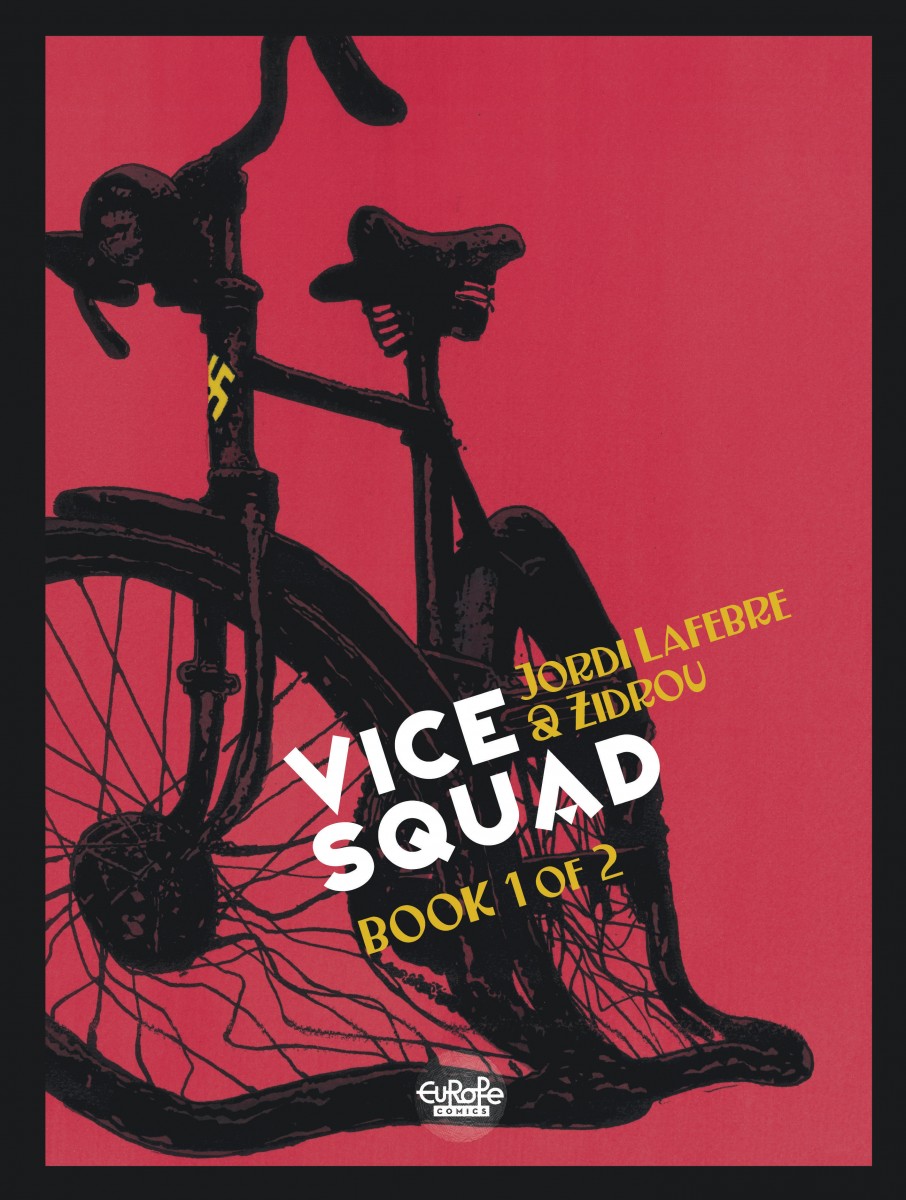 Vice Squad
It is the winter of 1937, and Aimé Louzeau lives with his mother and their servant. One day, he goes to the Quai des Orfèvres, the police prefecture of Paris, to speak with the vice squad. He currently works in the Criminal Investigation department, but crimes of passion and back alley stabbings really aren't his thing, so he requests a transfer from Chief Inspector Séverin. The atmosphere immediately darkens, as Louzeau is thrown straight into the interrogation of a pimp called Guapito and his prostitute.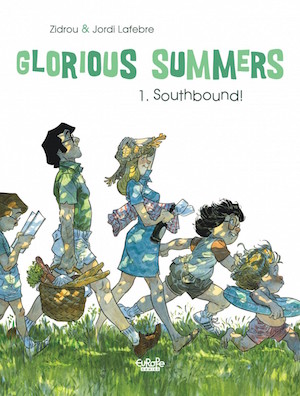 Glorious Summers
In this nostalgic account, the Faldérault family sets out for a final summer vacation together before an impending marital separation disrupts the family dynamics for good. Along the way, heading south to France from Brussels, Pierre, Maddie, and their children revel in impromptu skinny-dips, family sing-alongs, and camping in the wild, ultimately finding a renewed zest for life—and vacation!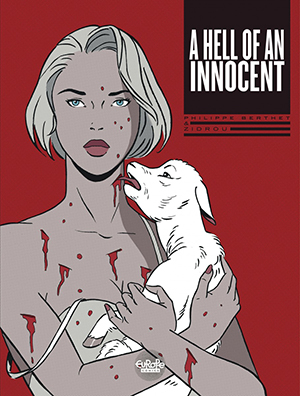 A Hell of an Innocent
When unassuming candy store owner Ike Hopper dies of a heart attack, he leaves behind a bombshell that rocks his small Australian town. His confession of guilt to a 27-year old murder—the savage stabbing of local girl Lee Duncan—brings his brother Greg, accused of the crime, out of the bush where he's been hiding. But Greg, returning to his hometown of Dubbo to tie up loose ends, finds not all ghosts go quietly to the grave. For instance, he seems to see his ex-wife Lee taunting him wherever he wanders… A hard-hitting, guilt-ridden, sun-drenched slice of outback noir.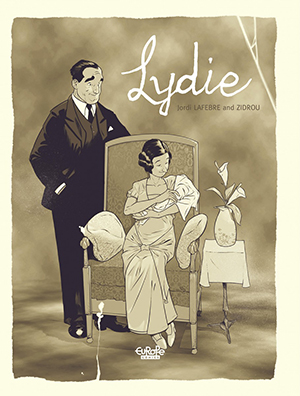 Lydie
On a forgotten cul-de-sac in a nameless city, a child is born. It doesn't take long for the charming little girl to work her way into the hearts of all the residents on this cozy little street. Does it really matter that she's invisible? The child's mother delivered a stillborn, fatherless baby. Two months later, she becomes convinced that her child has returned from heaven. The neighbors don't have the heart to tell her otherwise, and so they play along. After all, "why bring somebody pain when it's so easy to bring joy instead?" …But is Lydie really a figment?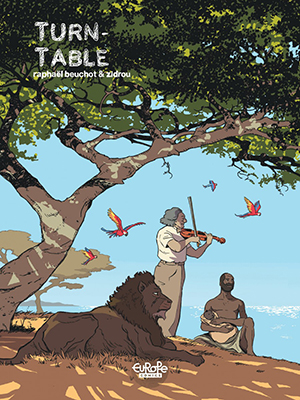 African Trilogy
Each volume of this trilogy set throughout Africa corresponds to one of the three famous African teas: the first is the tea symbolizing death; the second, the tea of friendship; and the third and final volume corresponds to the third tea, symbolizing love.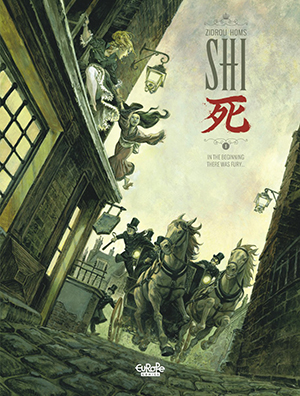 SHI
During the 1851 Great Exhibition in London, two women's lives become irrevocably intertwined when they both fall victim to a nefarious underground fraternity of ex-soldiers from England's upper crust who have sworn their lives to defending the British Empire—as well as their own decadent lifestyles. In this first volume, young rebel Jennifer Winterfield and the mysterious Kitamakura from Japan forge an unlikely alliance along with Jennifer's doctor uncle and a street urchin named Pickles. Together they lay the groundwork for a criminal organization that will go on to sow terror in the hearts of the colonialists and industrialists who tried to put them down.
From his Barcelona studio in 1939, an aging Catalan painter shares with his model the mystery of his best friend Vidal Balaguer, "the forgotten genius" of Catalan Modernism, who vanished on the eve of 1900. His story his linked to the disappearance a few months earlier of his muse and lover, Mar, the subject of his most famous painting, "Young Lady in a Mantón." But there are other disappearances, too, of people, a corpse, some oranges, and a stubbornly silent canary named Stradivarius. A police detective is convinced that Balaguer murdered his model but by the end of the story we may come to believe that, as the painter himself reflects, "the murder weapon is not always what you might think!"
Belgium, 1955. A mysterious animal is caught in the jungles of South America and transported to Europe on a cargo ship, where it ends up starving and half-dead on the outskirts of Brussels. François, a young boy with a fondness for taking in strays, finds it and brings it home to his mother and his menagerie—his best and only friends. As the son of a departed German soldier, François is the favorite target of every bully in school. Nobody can identify the strange creature with the voracious appetite and the stupendously long tail, and François figures his new pet is perfect for show-and-tell… But with a wild beast and a small classroom, things quickly get out of hand. Will this spell the end for François's new animal friend? The real story of the legendary Marsupilami!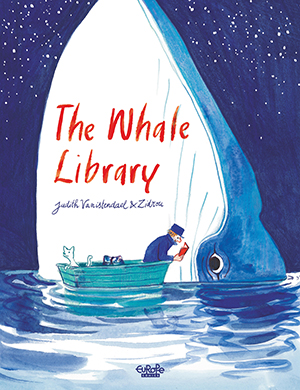 The Whale Library
A poetic fable for grown-ups full of wisdom and beauty, by two Belgian masters of graphic storytelling.
Out on the high seas lives a whale unlike any other, who spends her days reading stories to all who will listen, taken from the vast library hidden in her belly. When the whale bumps into a sea postman's boat one fateful night, it's the beginning of an extraordinary friendship. But not every story can have a happy ending…
What do you do when you hate your wife and you're sleeping with your stepdaughter? If you're ostrich farmer Pep, you beat your wife's head in with a shovel when your stepdaughter asks you to. You might do it some rainy night, and toss the body down a well for good measure. You might even think you're getting some money out of it. But if you're hapless and unlucky as Pep is, you might find yourself trapped in a hell of your own making, endlessly wondering: how many times do you have to kill someone before they're really dead?
Header image: SHI © Zidrou & José Homs / Dargaud