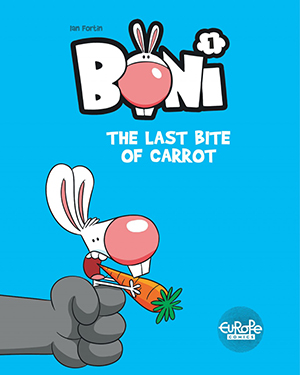 Boni is a nice little rabbit who has to learn the harsh realities of life. He always manages to maintain his sunny disposition and enthusiasm, even in a cruel world where catastrophes — and school bullies — smack him in the face at every turn. His parents are well-meaning but sometimes exasperated, while his many younger siblings cause all kinds of trouble, and his grandpa just wants to be left the heck alone.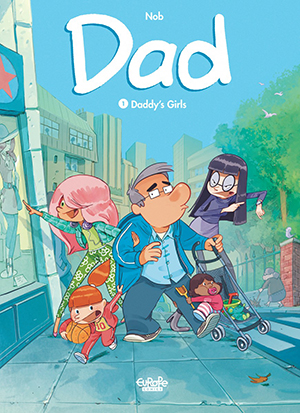 Shocking! Disgusting! Meet the most dangerous twin girls in the universe! Their record of wrong doings, on purpose or not, will raise your hair on end. A darkly subversive collection of cynical comics gags that is sweeping Europe. Nothing is sacred for these two lil' monsters! South Park meets Monty Python.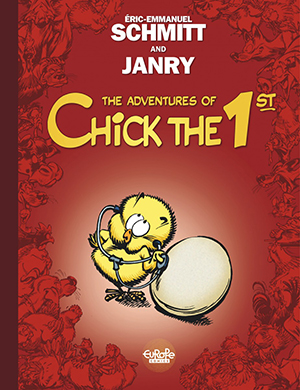 Across the ocean, there is a wonderful, magical land. A paradise of free markets and genetically-altered chicken! This land, still young and full of hope (except for the downtrodden) truly does exist. It is called the United States of America, and its ruler is Mister President.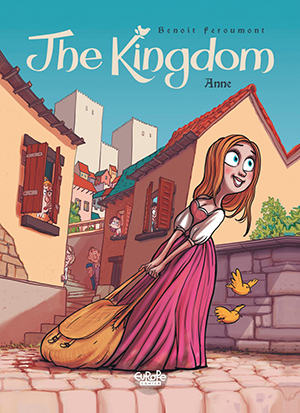 Invincible to the rescue! The one and only true comic book hero is here, there and everywhere! But this is no normal caped crusader. He has the power to traverse time, space… and page, a power he uses to foil the devious plans of evildoers the world over! And as if fighting crime wasn't enough, there are cats to be saved and corrupt politicians to take on! How will Invincible manage?! Especially with more heinous villains lurking on the horizon… It's going to be a wild ride, that's for sure, but if anyone can save humanity, it's the people's hero, it's Invincible!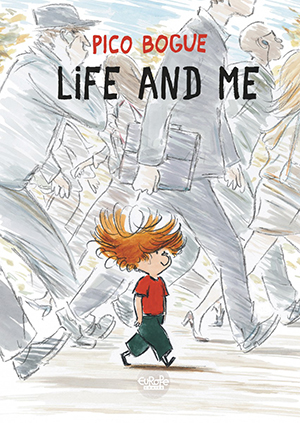 Pico Bogue is the eldest child of a normal family, and when we say 'normal', we mean unique, quirky and occasionally just stark raving mad! Along with his little sister Anna, Pico goes through life with as many certainties as he has questions, making the kind of pertinent observations that only children are capable of. Sometimes challenging, always loveable, there's no end to Pico's mischief, much to the amusement, exasperation and surprise of his long-suffering parents!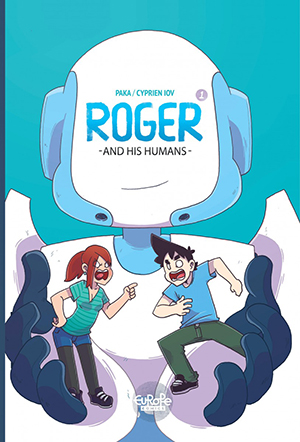 Leonardo is a genius. Full of boundless energy, he spends his days tinkering with his inventions and trying to solve life's scientific mysteries… often to the detriment of his poor 'disciple', who is willing to go to the most extreme lengths in the service of science. Welcome to a world of discovery, fun and pure madness!
Nelson is a cheeky little imp who is the bane of Julie's life. But watch out, nobody is safe from the orange curse! Nelson is capable of making life difficult for pretty much anyone he comes across…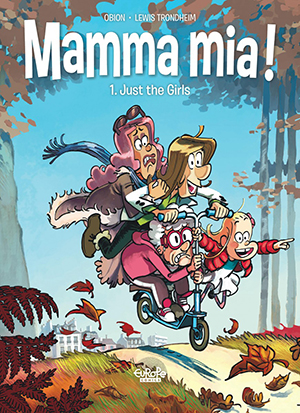 Single mom Aurélie's moving back in with her grandmother, her young daughter Emma in tow. And to everyone's surprise, so is Sophie—Aurélie's perennially absent mother, back from yet another adventure abroad. With four generations of women living under the same roof, life is never simple—and bound to get messy!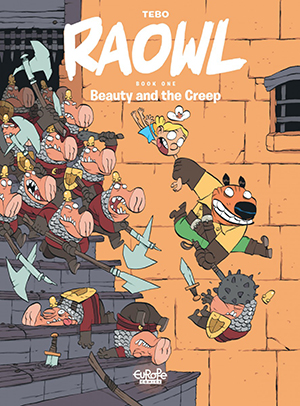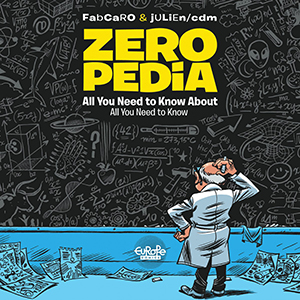 A man lives in the wild with a dog as his only companion… and great powers at his disposal. All he needs is an animal's hide to take on its abilities. Together, he and his dog will go off to seek a terrible monster, in a silent story brought to vivid life by Burniat and Michiels. Fierce, funny, strange, endearing!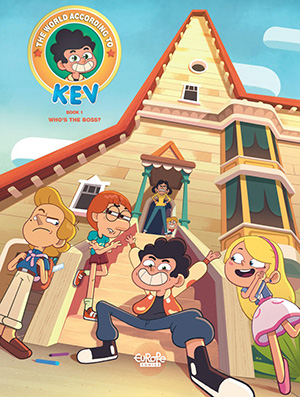 The World According to Kev
If the world worked the way Kev thinks it should, he'd be the star of the school, his teacher would admire his less than stellar grades, and Camille would fall in love with him. But Kev's life is anything but perfect: he has to compete for attention with his best friend Leo's snail collection, survive his mother's wrath, and suffer humiliation at the hands of the back-stabbing Stan, all while trying to grab some decent shut-eye before recess.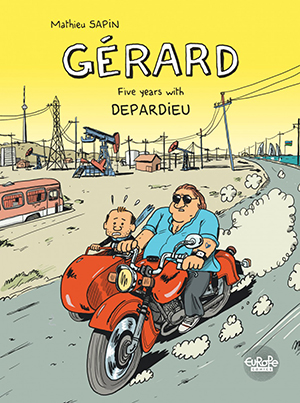 Gérard
Mathieu Sapin has made a career as a nonfiction cartoon chronicler. In a blend of witty, insightful diary and documentary vérité, he has tackled topics from moviemaking to the making of a presidential campaign, and provided behind-the-scenes looks at the presidential Palais d'Élysée. But the French government is no match for his latest subject: larger-than-life film star Gérard Depardieu, the most famous Frenchman in the world! From Azerbaijan to Bavaria, passing through Moscow and Portugal, Sapin tags along on a wild ride, creating a faithful portrait of a man full of contradictions.
Cover image: Boni © Ian Fortin / Duipuis