Undeniably, some of the most adored European comics characters were born in France and Belgium. And the best proof of this is the continuous "resurrection" of Franco-Belgian characters born in earlier decades. With such quintessential favorites as Bob Morane and Ric Hochet, here is a reading list you're bound to love, dedicated to fresh new stories based on beloved classic characters.
Bob Morane is back! This thrilling reboot from Lombard reintroduces the heroic soldier and all his classic associates in a new, present-day world. The whip-smart, physically skilled, and drop-dead gorgeous Morane has volunteered for a peacekeeping mission to Nigeria, where his conscience runs him afoul of his commanding officers and puts some very important people in his debt. Eventually, he finds himself organizing the largest humanitarian operation that has ever been undertaken in Africa. But there are many forces at play, some more shadowy than others—and some are extremely nefarious…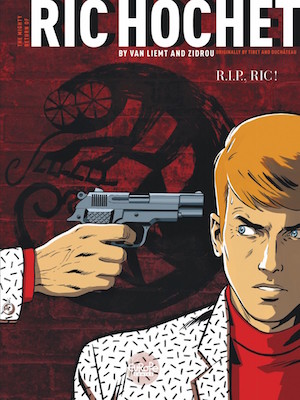 Ric Hochet, the famous Parisian newshound, is not himself. He's wearing a mysterious bandage, he isn't driving his usual car, and a strange smell is emanating from his apartment… When he's invited to his old friend Police Commissioner Bourdon's wedding in the South of France, his infallible memory starts failing and his legendary luck begins to desert him. Then an attempt is made on Bourdon's life. What's eating Ric and why would anyone want to murder Bourdon? Clearly, things are not all what they seem—least of all Ric himself.
The unique and truly French super hero is back, like a phoenix from the ashes, to save France once again and to restore it to greatness in a world going to the dogs. Superdupont's reboot gets a kick-start with the birth of his son who, astonishingly, has inherited the supernatural powers of his father. Perhaps together they can finally bring down the enemies of their wonderful homeland!
Does Lucky Luke know what he's getting himself into when he arrives at Froggy Town on a stormy night? As in many cities of the Wild West, a handful of men pursue the madcap dream of finding gold. Luke is just looking for a place where he can make a quick stop to replenish his tobacco supplies. But he can't refuse the request for help made by a committee of citizens to find the gold that was stolen the previous week from the poor miners. With the help of Doc Wednesday, Lucky Luke leads a dangerous investigation while facing up to the ruthless siblings – the Bones brothers.
He's got a yellow shirt and a red neckerchief, unruly locks and a sprig of grass in his mouth. He maintains law and order at the Nothing Gulch School, and he runs faster than his shadow as soon as there's even the slightest hint of chores to be done. It's Kid Lucky, a young cowboy knee-high to a grasshopper, always ready to discover the customs of the Wild West, and, most of all, to muck about with his buddies. This is the birth of a legend: the greatest (but still quite small) cowboy of the Wild West! In this first album, Kid Lucky learns his very first cowboy lessons.
Even a hero from the Far West needs a vacation from time to time, and looking after a few Swiss cows seems like the perfect opportunity for Lucky Luke. These milk cows happen to produce the precious substance necessary for the production of authentic Swiss chocolate! The West has just discovered cocoa, and chocolate should soon be a commodity in all mouths. And yet… between vicious autograph hounds, the chief of the Chicoree tribe, and two cowboys whose frustrated love leads to even more frustrating brawling, will Lucky Luke end up yearning for a reunion with the Daltons?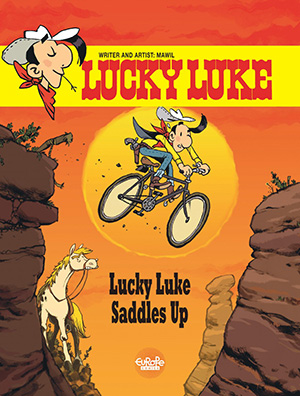 "What… a… darn… stupid… contraption!" The 1st Columbia San Francisco Bicycle Race seems like the perfect opportunity for Albert Overman to impress the nation with his revolutionary design. But when a rival manufacturer hires two goons to intercept him, it's up to Lucky Luke to save the day once more. The lonesome cowboy will find himself swapping stirrups for pedals as he heads west in the saddle of Overman's invention. Will he make it to the starting line in time, or will the dawning of the modern age be stopped by ruthless thugs, stubborn hillbillies, and wary Apache? And what will Jolly Jumper think of his cowboy changing steeds?
It's been a long, cold winter, and the Vikings are suffering major food shortages. Many of the men have left on a long voyage. In their absence, Björn, son of the village chief, Gandalf-the-mad, has been left in charge. Which is not good news for Thorgal, a young skald of mysterious origins, marginalized by the Viking tribe. Lucky for him, he has the beautiful Aaricia to look out for him. When Thorgal's singing attracts three whales into the bay, the villagers hope they might finally be able to feed themselves. But something tells Thorgal that these are no ordinary whales…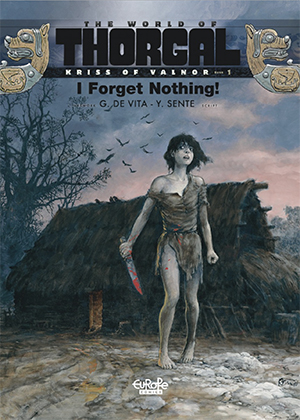 The World of Thorgal: Kriss of Valnor
Of all the enemies Thorgal has faced in his life, Kriss of Valnor is by far the fiercest. She is also one of the most ambiguous, as the mother of one of his children and someone who has committed countless unspeakable acts. Can she find redemption? Perhaps, as Kriss sacrificed herself to save not only her son Aniel, but also Thorgal's wife Aaricia. An act of selfless bravery for which she's rewarded with waking up in the kingdom of the gods. But Valhalla is not quite yet hers… She is brought before the valkyries to face up to her deeds and have her life judged by the goddess Freyja.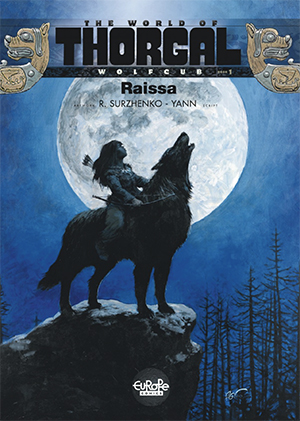 The World of Thorgal: Wolfcub
While Thorgal is away looking for his son Aniel, his family faces the hostility of certain inhabitants of their Viking village. Thorgal's daughter, the fiercely independent little Wolfcub, finds herself particularly targeted, as her strange talents make people ill at ease. Her ability to speak with animals will come in handy, though, when she finds herself caught in a trap with a genuine wolf. So begins an adventure that will take her far, far from home…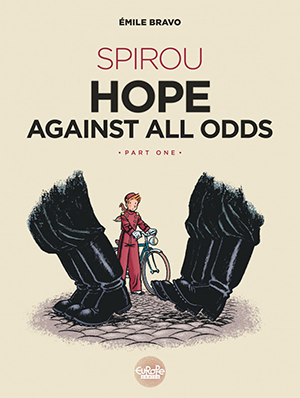 It seemed inevitable that Europe would once again be in the dark clutches of war, and now that conflict has broken out, Spirou must face its horrible reality while staying true to himself. He does his best to maintain his friendship with Fantasio, even as the latter enlists in the Belgian army. And when Spirou meets Felix, a German‐Jewish painter, his eyes are opened to the plight of the Jewish people and the dangerous situation in Europe and beyond. On top of all that, Spirou's girlfriend Kassandra has been lost in the confusion of the war. In the first of four volumes, the orphan bellhop's adventures will take him all across war-torn Belgium, discovering the world as it falls apart around him.
Summer 1939, Brussels. The orphaned teenager Spirou is working as a bellboy at a fancy hotel, living in a small apartment with his pet squirrel, Spip, and taking his first steps into the land of romance with a girl whose name he doesn't even know. Meanwhile, the world is rushing headlong towards war. Conflict is not inevitable, however, as Polish diplomats have agreed to meet the Nazis at Spirou's hotel in a last-ditch effort to prevent war. Communist spies, Nazi ambitions, and ridiculous reporters can't stop Spirou's naïve mind from outsmarting them all—and possibly saving the world! If only he can get a little help.
The best part of Christmas is getting to hear one of Uncle Paul's stories. This year, Uncle Paul treats the kids—and us—to the story of the real-life boy who inspired the beloved Spirou. It's 1929. Ptirou is a circus acrobat who, while the world's economy is crashing, sees his own world fall apart. Orphaned, and possessing only his skill, a bottle of perfume, and an inherited dream, Ptirou sets out for New York and new adventures. With saboteurs on one side, the lovely Juliette on the other, and his own knack for mischief, Ptirou finds adventure aboard an ocean liner before it's even left port.
Spirou and Fantasio are caught up in another amazing adventure, set in a real historical context. It's summer 1989, a few months before the fall of the Berlin Wall, and the evil Zantafio is trying to take over East Germany. When he kidnaps the Count of Champignac, our two heroes find out and try to rescue him. But to do that, they have to cross Europe's most heavily guarded border. East Germany's notorious Secret Police, the Stasi, are soon hot on their trail, and Fantasio is arrested. So Spirou now has to free his friend as well as foil Zantafio's diabolical scheme.
Belgium, 1955. A mysterious animal is caught in the jungles of South America and transported to Europe on a cargo ship, where it ends up starving and half-dead on the outskirts of Brussels. François, a young boy with a fondness for taking in strays, finds it and brings it home to his mother and his menagerie—his best and only friends. As the son of a departed German soldier, François is the favorite target of every bully in school. Nobody can identify the strange creature with the voracious appetite and the stupendously long tail, and François figures his new pet is perfect for show-and-tell… But with a wild beast and a small classroom, things quickly get out of hand. Will this spell the end for François's new animal friend? The real story of the legendary Marsupilami!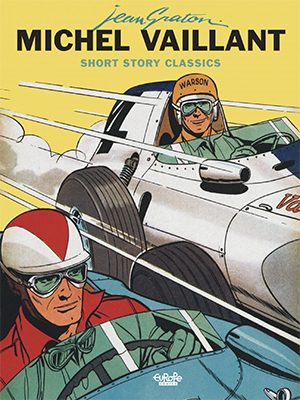 Michel Vaillant: Short Story Classics
In 1957, Jean Graton created the legendary race car driver Michel Vaillant, who was featured in a series of short stories published in Tintin magazine. These stories marked the beginning of a long-running adventure saga that continues to this day. This collection includes seven early stories that brought Vaillant onto the scene and made him what he is today. A fascinating look into the origins of a classic, with a vibrant retro style.
Michel Vaillant is the star of all the biggest international auto racing circuits, and he's revving up for a whole lot more than just a spin around the block. The Vaillant team finds itself up against new technological innovations, as well as some disconcerting changes in the world of auto racing. The fate of the Vaillant dynasty is in the hands of three generations of men and women. The first challenge is to fight their way to the top on the race track, with their sights set on Formula 1. The second is to try to keep the family together, despite increasingly differing points of views. And it will be up to Michel to ensure their success on both fronts.
Header image: The Mighty Return of Ric Hochet V2 © Zidrou & Simon Van Liemt / Le Lombard