Manga mania is all around, especially among teens! Check out our selection of European comics inspired by Japan: manga with strong female characters, coming of ages series, and sci-fi graphic novels. There is something for everyone!
Valentine is a secondary-school student like many others. Her daily life is filled with all the upheavals and self-questioning of adolescence. Self-conscious, she tries to assert herself within a group in which she is "the shy one". She spends most of her time with her girlfriends, at school or at parties on the weekend. She also tries desperately to get the attention of Felix, the boy she's in love with – and who has no idea she exists. To make things worse, he's in the "rival" class to her own… Little by little, this young woman learns to express herself and find her place in the cruel and treacherous world of adolescence, from MP3 players and Japanese mangas, to her first parties and her first whiskey and Coke.
Oxana, a young dancer from the turn of the 19th century, is the victim of a terrible curse that plunges her into a deep sleep. She awakens a hundred years later with no memory of the past in a time that is not her own. Why has she lost her memory? What power does her strange medallion hold? What are the intentions of the mysterious man in white who comes to her assistance?
Four high school girls who have problems fitting in decide to join forces and form their own club, which they feel will empower them to better face the world and their own individual problems. Their first goal is to get girl No. 5 to join them: Paloma, a troubled and anti-social teenager who's lived in more than fifteen foster homes since she was six. But before the Misfits can welcome Paloma into the fold, they must first get her to confront her difficult and tragic past.
Pythia lives in Delphi, in Ancient Greece, and between her classes at high school and her part-time job at the temple of Apollo, she leads quite a normal, boring life… until the day that she refuses Apollo's advances and he places upon her a terrible curse. She is now able to predict the future, but whenever she sees a catastrophic event on the horizon, no one believes her warnings and she is helpless to stop it from taking place. However, her new skills draw the interest some of the highest authorities: Zeus, the king of the Gods, entrusts her with a mission. Zeus has fathered yet another bastard child, a boy named Xanthos, and his wife Hera is on the war path. Wherever Xanthos goes, she rains down misfortunes and disasters, but maybe Pythia's prophecies could help the arrogant young Xanthos to survive the wrath of Her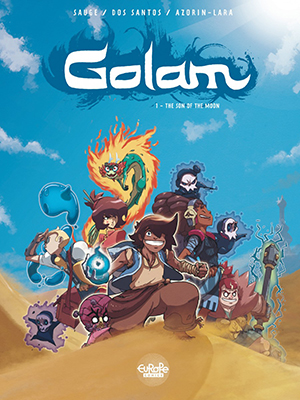 Golam
Through a series of strange circumstances, Mehdi, a pickpocket making his living in the streets of the Abu caliphate, finds himself partaking in the entrance exam for Hikmadrassa, the most prestigious alchemy school on the continent. He might not know much about enchantments, spells and conjuring up golams, but he will soon discover that he's got a rare power all of his own! As he dives into the world of the golams, Medhi not only meets his first true friends, but he also comes to understand his origins and turns to face his destiny!
Otaku Blue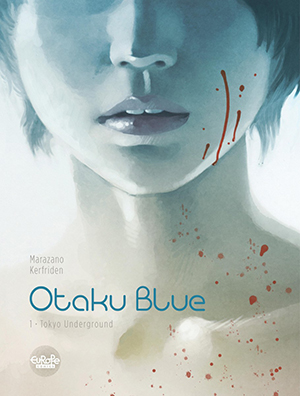 Asami is a sociology student studying otaku for her thesis. Her relationship with Kotaro is on the rocks: she's busy with her research, and he's an aspiring filmmaker working on a J-horror flick. The real horror is out there on the streets: a serial killer who amputates body parts from his prostitute victims. What's his sick game? As Inspector Arakawa and his young protégé Ryohei wade deeper into depravity, Asami, with the help of cosplayer Maiko, sets out in search of an otaku so elusive he's almost an urban legend in the youth culture capital of Akihabara: the mysterious Buntaro.
Yojimbot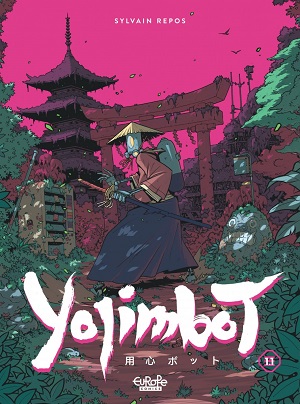 In a dystopian not-too-distant future in Japan, Hiro lives with his father on an island populated by androids, where they eke out a meager existence while trying to keep out of sight. But when they run afoul of a troop of high-tech military thugs, Hiro's dad sacrifices himself to save his son, turning Hiro's already-bleak world upside-down. He is then rescued by a samurai robot called a "yojimbot," and together they seek to avenge his father's death and make contact with a mysterious associate known only as the "rights holder," before the soldiers and their drones close in…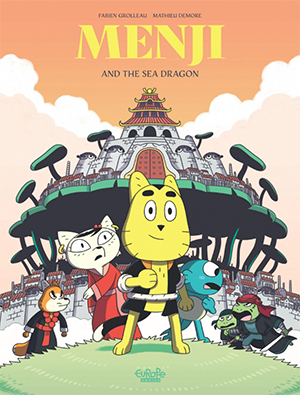 Menji and the Sea Dragon
Once every thousand years, the incredible Sea Dragon reappears! It is said that the first person it lays eyes upon will become its master and be able to control its extraordinary powers. The time has come: the Sea Dragon is about to return at any moment! Master Fox wishes to use the Sea Dragon's powers to reign over the Squirming Archipelago. But he will need the help of his servant, the cowardly and naive cat Menji. But others are also searching for the legendary Sea Dragon… and they will stop at nothing to get there first!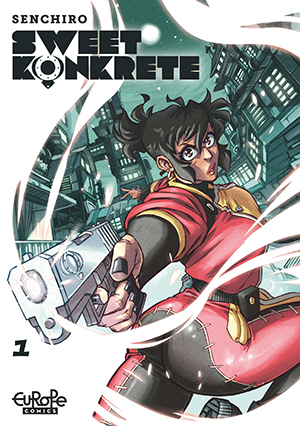 In the megalopolis of Cielazur, the truth is sometimes concealed to keep up appearances. Asa, a young police officer with a thirst for justice, sees her life change course dramatically when she discovers a strange symbol engraved upon her late father's service weapon. As she begins to investigate, Asa realizes that in order to uncover the truth about her father's mysterious death, she will have to enter the Citadel: a mysterious ghetto where crime reigns supreme, and the laws of nature don't apply! A riveting first volume in six chapters.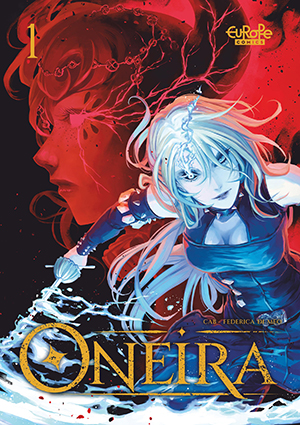 Oneira
In an obscure world gripped by terror, nightmares have come to life. Driven by the sole desire to eliminate their hosts, these monsters have become a plague to be eradicated. The Ordo-Sancti, a powerful religious group, has put the Weaver corps in charge of slaying the beasts. Arane Heos is a renowned member of the Weavers. As she battles the nightmares, she will have to deal with the growing turmoil within the Church and her caste, which now threatens the secret that involves her child.
Zoc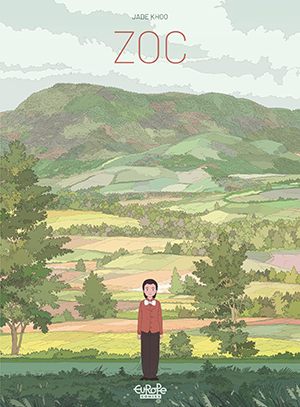 Zoc has an unusual gift: her hair attracts water, allowing her to drag huge quantities of it along behind her. But somehow her extraordinary ability only ever seems to get her into trouble. Struggling to discover her purpose in life, Zoc finds a way of using her talents to help a flooded town. On her journey, she'll encounter wandering minstrels, hostile townsfolk, and the fiery Kael, whose equally unusual gift might just make for the perfect friendship.
Cover image © Oneira by Cab, Federica Di Meo, Kana