Some children had to face challenges of life at a very young age, being confronted to war, immigration, racism or antisemitism. Now they share with us the touching stories of their hard struggles but also happy memories that still survive in these conflicted periods.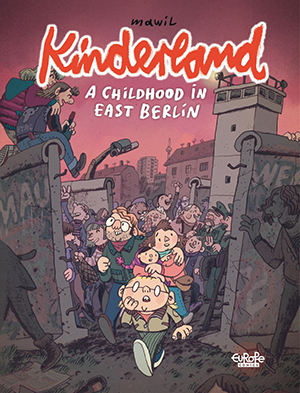 Kinderland
East Berlin, summer of 1989: Mirco Watzke is caught in a bind. Usually a model student, the seventh grader has got himself in trouble with a couple of bullies from the Free German Youth, and the only person who can help is the mysterious new kid in school… Vivid and funny, tender and nuanced, "Kinderland" chronicles East Germany's final months as seen through the eyes of a child. It's a story of friendship, courage, and trust, but also of growing up between Young Pioneers and the church, fathers who "disappear," and a ping-pong tournament interrupted by the fall of the Berlin Wall. Winner of the Max & Moritz Award for Best Comic at the 2014 Erlangen International Comics Festival.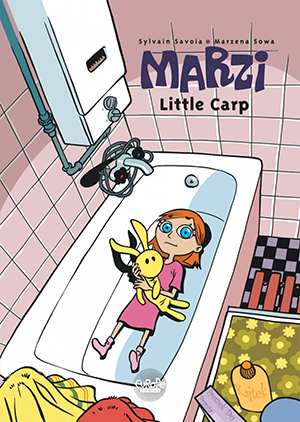 Marzi
"Before, there were trees and countryside. Man didn't intervene. Stalin decided to "rectify" that space, and now, instead of trees, there are concrete buildings, everywhere. Stalin had a factory built. Thanks to that, lots of people got jobs, like my dad." Born in 1979, Marzi is a 7-year-old Polish girl who looks wide-eyed at the world around her: her parents, her family, her school friends and the crabby women at the grocery store who don't even smile for a fruit delivery. Marzi lives on a council estate in an industrial town, and is a cheerful, carefree, mischievous and perceptive little girl, bound to run into many adventures!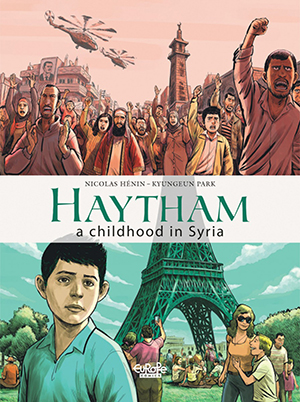 Haytham: A Childhood in Syria
Haytham al-Aswad is a young boy like any other, growing up in the Syrian town of Deera: he plays soccer, hangs out with his friends, and is studying for an upcoming test. But when the revolution breaks out and people take to the streets to protest the brutal regime of Bashar al-Assad, Haytham suddenly goes from kicking the ball to dodging bullets. His activist father is forced into exile, and the rest of the family eventually join him in France, where Haytham's new life as a refugee brings its own set of challenges. An engrossing, first-hand account of one of the most devastating political and humanitarian crises in recent history.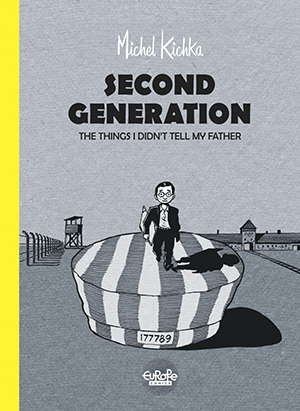 Second Generation – The Things I Didn't Tell My Father
This is an autobiographical tale in which Michel Kichka goes back over the significant moments of a childhood, an adolescence, and a life overshadowed by the Holocaust, from Belgium to The Promised Land, from nightmares to funny anecdotes, moments of joy and liberation.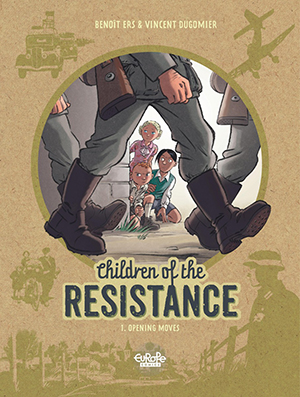 Children of the Resistance
On May 10th, 1940, Nazi Germany attacked France, Belgium, the Netherlands, and Luxembourg. Their advance was swift, and led to the fall of France just six weeks later. In the fictional French village of Pontain-L'Écluse, 13-year-old François is shocked to see his fellow villagers—and even some of his family members—accept this occupation and submit to the laws and behavior of the German invaders. Determined to thwart the enemy, he enlists his friend Eusèbe to help sabotage the Nazis and motivate his village to unite against them. A fascinating tale of the Resistance and of actions taken by its youngest activitsts, inspired by true stories.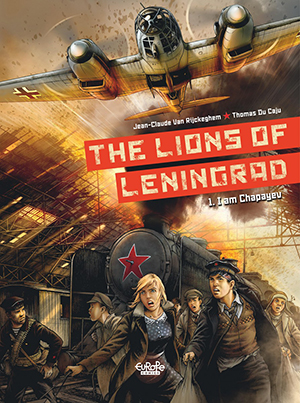 The Lions of Leningrad
On January 27, 1962, a concert at the Maly Theatre in Leningrad is interrupted by a gunshot and an ex-state prisoner is arrested. At the police station, the mysterious gunman recalls the early summer of 1941… When the German army begins its invasion of Soviet Russia, four children are evacuated to the countryside: Maxim, the son of a senior Communist Party official; Pyotr, the son of writers; Anka, the daughter of a concert violinist; and Grigory, the son of a pilot that was executed for insubordination. The farm where they are staying is attacked and the train that is supposed to take them to safety is blown to bits by German planes. The four children must find their way back to Leningrad through enemy lines. This adventure will test their friendship to the limit…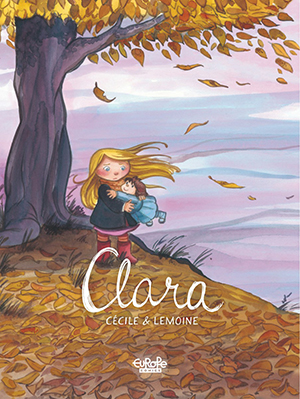 Clara
There are some things that a child should never have to endure, but life can be cruel sometimes. Clara is only seven years old when she loses her mother to cancer. Before she passes away, Clara's mother gives her a doll from the days of her own childhood. Clara doesn't particularly like the doll at first, but it'll prove to be a precious ally, accompanying little Clara along the rough road of grief and mourning, through all its stages.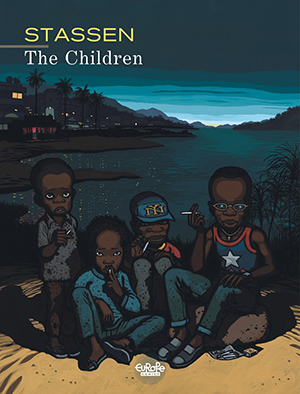 The Children
Meet the children: Airbus, with his barely contained rage, Angel, whose sweet looks belie a mercurial cruelty, and Mongol, who talks to insects and stray animals. They spend their days weaving baskets at Save the Innocents, an outreach foundation. They fantasize about the friendly blonde aid worker Anika, are wary of her blandly affable Belgian boss, and mock her short husband Recto, who speaks their language so poorly. Meanwhile, gunfire thunders daily in the hills just outside town. But when their old friend Black Domino resurfaces full of schemes and swagger, will the looming violence find an echo in the children's hearts?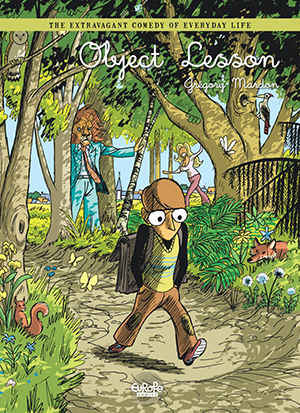 Object Lesson
At the age of 8, Jean-Pierre is leading a blossoming life, subject to the rhythm of nature, in a village that provides enough stories and space to feed his child's imagination. There is the church in the middle of the village – the monument to the dead. A single primary school class, an authoritarian and mustachioed teacher, fights between boys, and slaps from conceited little girls. Jean-Pierre is in love with his mum, as all little boys are, and extremely admiring of his dad, his champion, who is not around enough. This is the year that Jean-Pierre discovers life and how cruel and merciless it is: his parents split up. For this new story, the author tackles a difficult period experienced by the child Jean-Pierre, in an almost autobiographical way. A modest and deeply moving tale.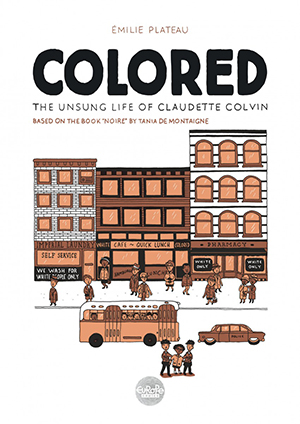 Colored
A few months before Rosa Parks refused to give up her seat on a segregated bus in Montgomery, Alabama, kicking off the U.S. civil rights movement, making headlines around he world and becoming an enduring symbol of the fight for dignity and equality, another young black woman refused to give up her seat on a segregated bus in Montgomery, Alabama. She was the wrong person at the right time, and so History did not choose her. Her name was Claudette Colvin and this is her story.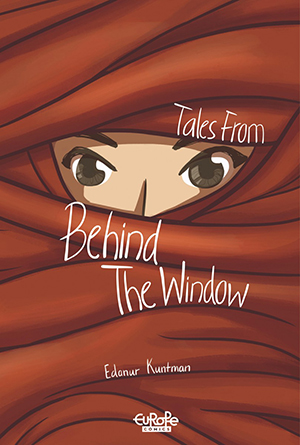 Tales From Behind the Window
"Tales from behind the Window" is based on memories of an Anatolian grandmother and women she knew who suffered from male dominance over their lives. Writer and illustrator Edanur Kuntman seeks a unique way to express and give voice to women in her grandmother's memories and in our reality who were not able to reconcile their inner emotional depth with their rural worlds in Northern Turkey. One long and two short stories included in this book revolve around terrifying emotional burdens such as forced marriages, being betrayed by patriarchs, and lost love, which have haunted and still haunt many in rural Anatolia.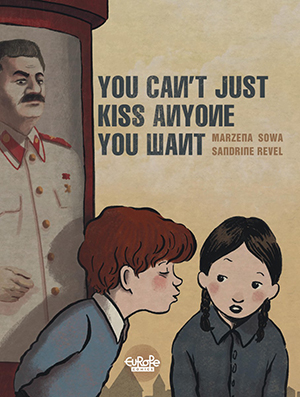 You Can't Just Kiss Anyone You Want
A little boy tries to kiss a little girl. No big deal. The little girl gets away and sends the little boy packing. Nothing more than an anecdote amongst many others of any normal childhood. But if this event takes place at school in a Socialist republic, half way through a propaganda movie, years before the wall is even showing the slightest sign of giving out… Well, it's asking for trouble. This is the story of two children in a society in which paranoia and obsessive control mean that even the most innocent gesture can be blown completely out of proportion.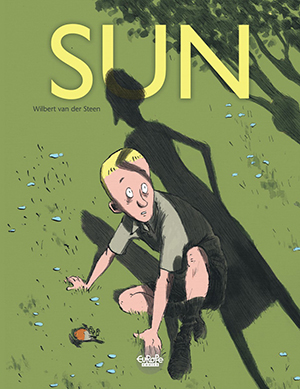 Sun
Sun is the story of a little boy and his mother. The child is the result of a drunken roll in the hay the mother has after a fight with her family. Filled with shame and guilt, the mother is incapable of showing the child love and affection. Her father, the boy's grandfather, sees the boy as the son he never had and the heir to his fortune. He takes care of the boy and the bond between the two grows very strong. But the day comes when grandfather dies. In an effort to get rid of the boy, he is told to take his demented grandmother for a stroll. And that's when the accident happens. The boy is charged with murder and ends up in jail. The mother is relieved to be rid of him and shows no intent to defend him. And that's when the boy's father shows up. The mother had bribed him to keep his mouth shut, but he cannot fail his son now. He helps the boy escape, but the police catch up with them. Will they get away?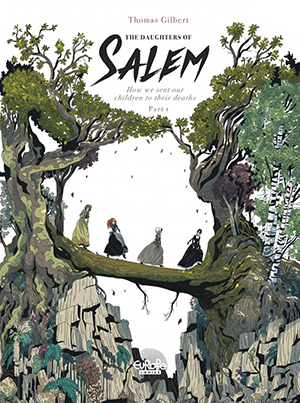 The Daughters of Salem
Colonial Massachusets, early 1690's. When a young girl in a Puritan town rejects a farmer boy's gift and instead slips out into the forest to dance with a young man from the Abenaki tribe, it sets off a chain of events resulting in one of the worst cases of mass hysteria in U.S. history, as neighbor turns against neighbor and friends accuse friends of the most terrible things. A fictional re-imagining of the Salem Witch Trials, in which gender politics, religion, xenophobia, innocent games of fortunetelling, and one man's sinful indiscretion are all factors that lead to the deadly witch hunt.
Silesia, 1930. Three children play with toy airplanes. Three friends – Max the Polish Jew, Werner and Hanna the Germans. All dream of becoming pilots, but they won't all have the same opportunities, and the world is heading down a dark road… 1944. Max is now an ace in the US Navy, while Hanna is one of Germany's top test pilots. Will anything remain of their old friendship, as the sides they each chose are locked in a struggle to the death?
Three friends, united by their love of flying, torn apart by different origins. Amidst the madness of WW2, what will prove strongest: friendship, or loyalty?
Header image: Haytham: A Childhood in Syria © Nicolas Hénin / Kyungeun Park / Dargaud