The news of today is a great reminder that our planet Earth is a living and breathing organism that needs to be nourished and protected at all costs. As we move inside our houses for the weeks to come, let's take a moment to think of the beauty of the great outdoors that awaits us once these testing times are over. Let's come out of this experience stronger, wiser and more mindful of the living world surrounding us!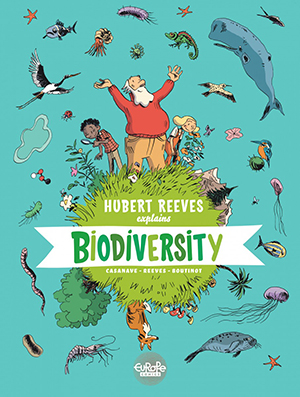 Hubert Reeves Explains
After spending many years gazing up at the stars, Hubert Reeves has turned his attention to the future of our planet. The world's friendliest and most enthusiastic astrophysicist takes us on a surprising journey, which will make us all realize how important it is to protect our environment.
At the turn of the 20th century, society is in tumult. Anarchist groups have turned from political terrorism to nonviolent revolution, seeking to escape the world's injustice by returning to nature. Against this backdrop of upheaval, Fortuné Henry travels alone to a remote clearing on the edge of the vast Ardennes Forest, there to found his own colony: L'Essai. Many will join him. Some will leave. Others will stay. In colors by turns muted and vibrant, but always sensitively attuned to the setting and character, Nicolas Debon breathes life into the true story of a short-lived utopia.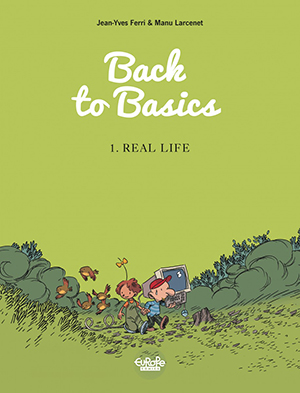 Back to Basics
Aaah, the countryside! Fresh air, green fields, home-grown vegetables… the dream (or the nightmare) of all city-dwellers. Well, this is the tale of when it became Manu Larcenet's reality. One fine day he and his partner Mariette packed up their urban life and set off for the little village of Ravenelles (population of 89 people, including a pretty baker). When, like Manu, you've lived your whole life in a Parisian suburb, the rural life can be quite the shock to the system…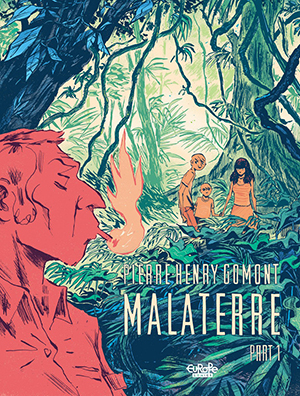 Malaterre
Gabriel dreams of buying back Malaterre, an estate built by his ancestors in the heart of the jungle over a century ago. Of going there, living there, and restoring the Lesaffre family honor. Of passing it on to his children. But he knows nothing about the country or managing a timber forest. He will have to risk it all, taking his two eldest with him and separating them from their mother and younger brother. All of this, of course, is completely crazy.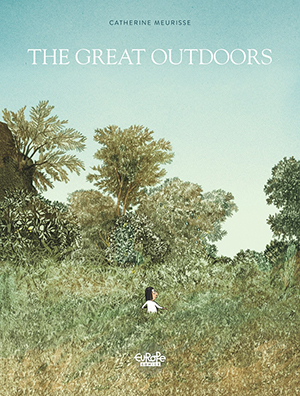 The Great Outdoors
"Girls, living in the country will be your chance," her parents tell her. And so Catherine Meurisse spends her childhood outdoors. Construction all around her: an old farmhouse renovated into a home, trees planted, a garden created, dreams cultivated. They dig, they graft, they plant a rosebush "adopted" from Montaigne, a fig tree from Rabelais. They observe the tumult of the outside world: new developments in industrial agriculture, the citification of rural France… With her characteristic humor, Catherine Meurisse has composed a witty poem dedicated to the countryside where her vocation as an artist first took form. The Great Outdoors, like Lightness, her previous album, is a testament to her conviction that nature and art —everything that grows, everything that lives against all opposition— always offer us a chance.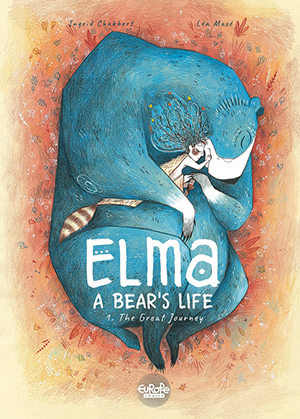 Elma: A Bear's Life
Elma is a joyful, free-spirited child who is being raised by a bear she thinks of as her father. But Papa Bear is hiding a secret, and the close-knit duo must make a long and perilous journey to begin a mysterious new life beyond the forest. Adventure and danger are in store as they discover the linked secrets of Elma's past and future.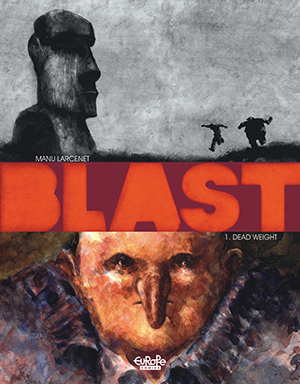 Blast
A man – filthy, stinking, alone and obese – is taken in by the police. We don't yet know what he's done, or why he's there. But he's going to tell us his story. The story of a man who strives to live by his own rules, free from the bounds of socially imposed morality and norms, an ambition inspired by one blinding, ecstatic, vivid moment of ultilmate perfection in life and existence – The Blast. He makes the only choice possible for him after such an experience: he leaves everything behind and sets off to live, really live, in the wild, on his own. This first volume is a homage to the acute beauty of nature, solitude and feeling alive. And to the pain and brutality necessary for this man to find his way to another, purer, more complete level of existence. But is the mysterious 'Blast' really what it seems? And so the interrogation begins.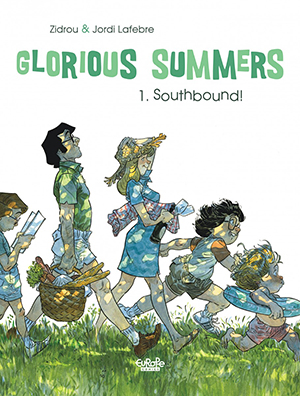 Glorious Summers
In this nostalgic account, the Faldérault family sets out for a final summer vacation together before an impending marital separation disrupts the family dynamics for good. Along the way, heading south to France from Brussels, Pierre, Maddie, and their children revel in impromptu skinny-dips, family sing-alongs, and camping in the wild, ultimately finding a renewed zest for life—and vacation!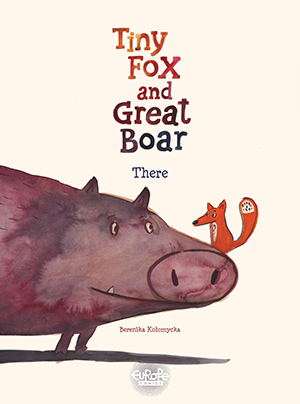 Tiny Fox and Great Boar
Tiny Fox lives alone beneath his apple tree in the distant hills. He is a happy little animal, busy looking after himself and his foxy things. Then one day, a Great Boar appears and moves in under the apple tree, bringing with him a time of change and adventure. Is Tiny Fox ready?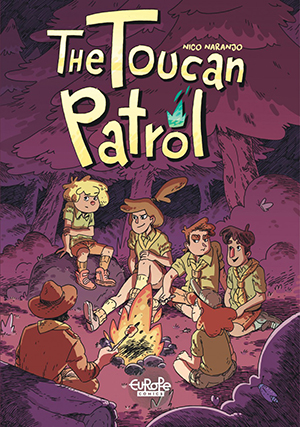 The Toucan Patrol
Newb wants to join the Toucan Patrol. But first, he'll have to earn the two things every toucan needs: a neckerchief and slide. How? By confronting his greatest fears. Geez! It's not going to be easy!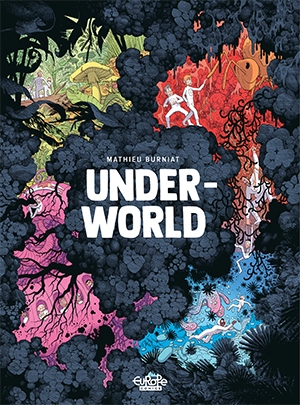 Underworld
Hades, God of the Underworld, is seeking a successor. The prize? His fabled horn of plenty, source of boundless wealth. But to winnow down the applicant pool, Hades has devised a series of challenges as deadly to hopefuls as they are enlightening to readers, taking us all on a tour of the soil: its uses and abuses, riches and resources. Beneath our feet lies a world teeming with life, whose fate is intimately tied with our own. In this fantasy adventure Mathieu Burniat deftly blends pop science and mythology to educate and enthrall on a topic vital to our troubled times.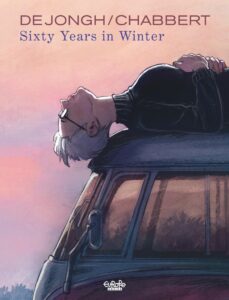 A subtle and touching tale of liberation, following a protagonist on the path to self-discovery.
On the day of her sixtieth birthday, Josy refuses to blow out the candles on her cake. Her bags are packed. She's come to a decision: she's going to win back her freedom by taking off in her old Volkswagen minibus! Even if it means leaving behind her husband and family. In a state of shock, they all blame her for making such a selfish move. But is it really so selfish to listen to that little voice deep within? Josy soon finds support among new friends who have faced similar scorn and incomprehension from family and society… But will that be enough to stop her from leaving once more? Perhaps a newfound love can help her find her way…
An insightful and amusing look at the energy and climate challenges facing our world today.
Is this the end of the world? Perhaps not yet… With humor and intelligence, "World Without End" is the fruit of a years-long collaboration between two of the most accomplished contemporary figures in comics and climate research. Together, Christophe Blain ("Quai d'Orsay," Dargaud) and Jean-Marc Jancovici (Carbone 4, The Shift Project) explore our dependence on fossil fuels, the profound changes our planet is undergoing, and the resulting consequences for society as a whole. The dream of endless economic growth might be an illusion… but that doesn't mean we are doomed to destruction, if we take the necessary steps today. A candid and empathetic analysis that leaves readers with a better understanding of today's world and where we go from here as a society.
Header images: Back to basics © Manu Larcenet / Dargaud