Here is a collection of comic books where heroes — inseparable from their metal wings, cockpits and engines — fly higher than the birds.
1917, East Africa. A German pastor—also a doctor, and married to a Frenchwoman—teaches his son Josef to fly the Albatros biplane he uses to visit his rural patients. But the war raging in Europe has spread to Africa, where the Allies are fighting the Germans in their various colonies. Against this backdrop—and strictly against his father's wishes—Josef dreams of flying the nest, and makes a decision that will have terrible consequences…
It is the early 1920s. The Volstead Act has recently prohibited the sale and consumption of alcohol, which means that an active black market has sprung up—a market controlled by legendary gangsters such as Al Capone. Supplies must be secretly shipped from France to its outpost in Saint-Pierre, Newfoundland. This dangerous and illegal trade involves aviators flying primitive sea planes—aviators such as Bessie the "Black Angel," whose mixed heritage also makes her the target of the flourishing Ku Klux Klan. Based on the historical figure of Bessie Coleman, she flies in the face of injustice, prejudice, and discrimination.
Wings of War – Eagle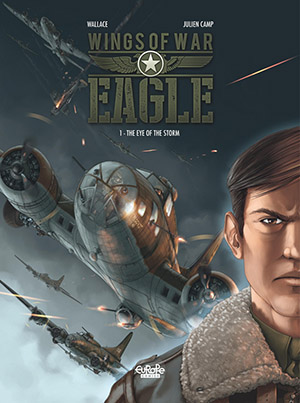 The son of a hero from the Great War who made his fortune in the steel industry, James O'Brady is destined for a great career in politics. When his father is appointed ambassador to Germany, James goes with him, to get an inside of view of the geopolitical landscape in the mid-1930s. But James follows his own path… which is destined to cross that of a young German fighter pilot.
Hans Raeder lost both his father and his younger brother in 1918. To cope with the pain he, like Germany itself, takes refuge in fantasies—not only the fantasies of others, but also those of his own creation. In a country rebuilding itself on myths and deception, Hans is prepared to do anything to become the idol he worships: a fighter pilot… even if it means turning into a Nazi monster. What he doesn't realize is that his destiny is linked to another young pilot, on the other side of the Atlantic…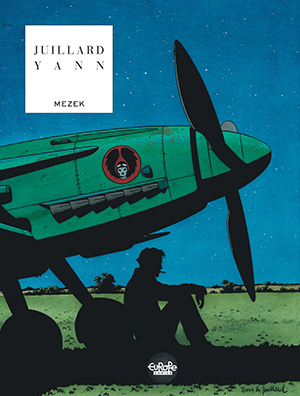 Mezek
1948. The creation of the Hebrew state is proving to be not exactly a peaceful affair, starting with the Egyptian bombs that are regularly falling on Tel-Aviv. All that Israel has to fight the lethal enemy 'Spitfires' are some old 'Mezek', flown by Jewish volunteers from all over the world, but also mercenaries from rather more sinister backgrounds. Bjorn is one of those mercenaries. He's come to risk his life for several million dollars, a fact that galls his brothers-in-arms, who are fighting not for cash but for their ideals!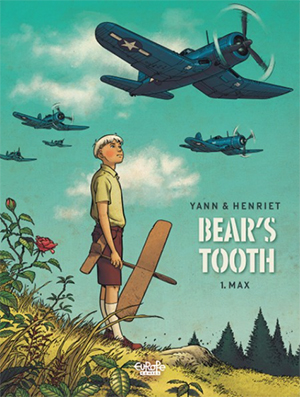 Bear's Tooth
Silesia, 1930. Three children play with toy airplanes. Three friends – Max the Polish Jew, Werner and Hanna the Germans. All dream of becoming pilots, but they won't all have the same opportunities, and the world is heading down a dark road… 1944. Max is now an ace in the US Navy, while Hanna is one of Germany's top test pilots. Will anything remain of their old friendship, as the sides they each chose are locked in a struggle to the death?
Three friends, united by their love of flying, torn apart by different origins. Amidst the madness of WW2, what will prove strongest: friendship, or loyalty?
Cover banner from Black Angel © Yann, Henriet / Dupuis