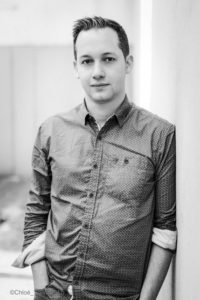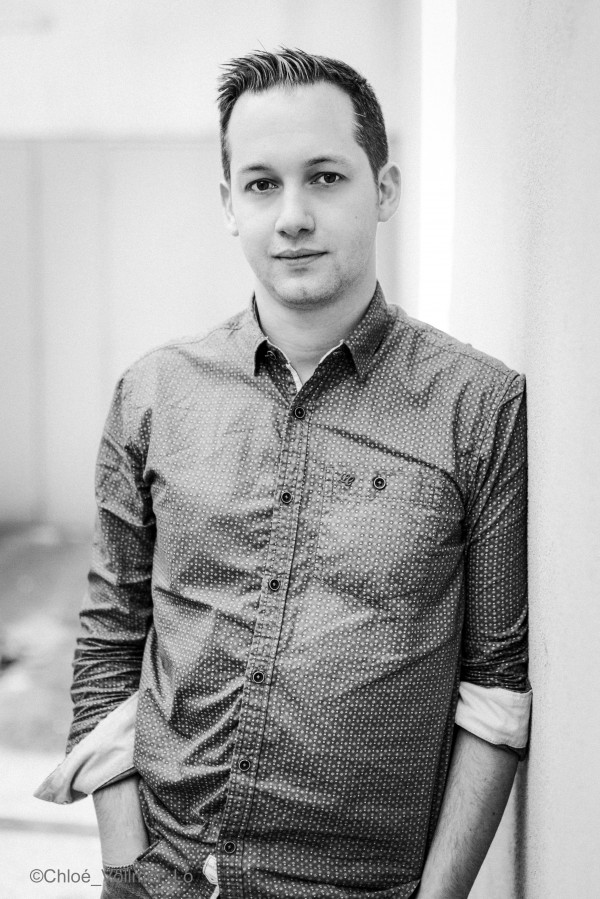 Kid Toussaint, born in Belgium, is an author and translator who has also worked in the audiovisual sector. His specialty, it's safe to say, is comics, with an impressive and quickly growing collection of successful series. With Dupuis alone, his portfolio includes the collaborative project Magic 7 as well as Télémaque (Telemachus, Europe Comics), a Homerian reboot created alongside Kenny Ruiz. And in 2019, this list is set to grow further with Kid Noize, about the Belgian DJ phenom of the same name, and Animal Jack, bringing to life a young boy who just happens to be a shape-shifter, both published by Dupuis (Europe Comics in English).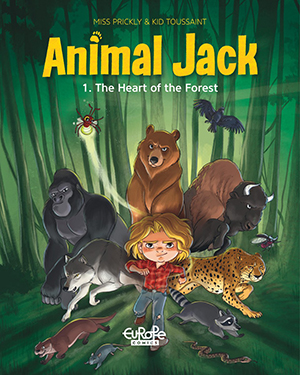 Animal Jack
Jack is a typical grade school kid… except that he never speaks a word, is followed everywhere he goes by a flying bug, and can turn into any animal he wants, usually to come to the rescue of his family and classmates. Not everybody appreciates his strange behavior, however. When the town's children start disappearing into the forest, though, Jack's special ability is their only hope. Will Jack ever be understood and accepted by those around him? And will the townsfolk come to see the forest as anything besides a danger and a nuisance?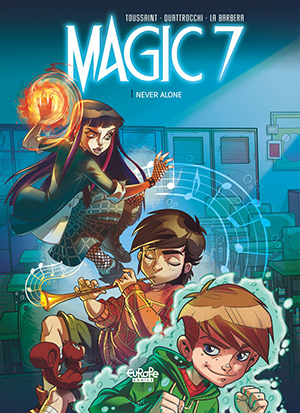 On his first day of class at a new school, Leo, a boy who talks to the ghosts of famous dead people for fun, meets Hamlin, who can talk to animals, and Farah, a human flamethrower. The new friends band together to track down the thief who has made off with the school's prized trophy, and must use all their powers to fight off an army of gigantic robots intent on destroying them. What they don't know is that this is all just part of a much, much bigger plan…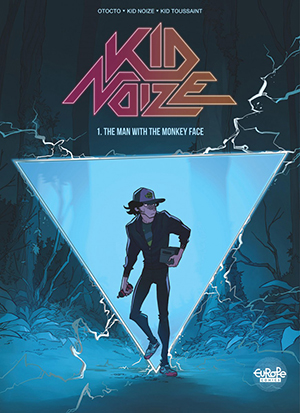 Kid Noize
A monkey-faced man named Kid Noize who has a 1977 Mustang, a talking dog, and dreams of being a famous DJ, travels between worlds to deliver mysterious packages to people. Unfortunately, he has lost the package of his next recipient, a young boy named Sam who is having a hard time in life, grieving the loss of his mother while trying to adapt to a tough new town and school. Neither Sam nor Kid Noize has any idea what awaits them as they join forces to find the package that will help shape Sam's destiny…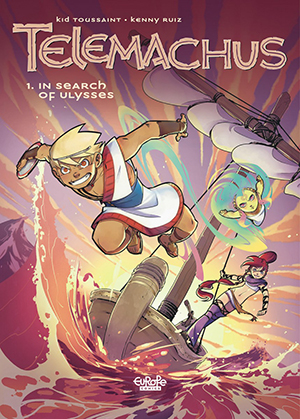 Ulysses, mythical hero and king of Ithaca, left years ago to fight in the Trojan War. He never came home. His son, Telemachus, an impatient and immature prince who is as clumsy as he is ambitious, decides to go looking for him. On the way, he meets the hot-headed princess Polycaste, who helps him in his perilous adventure full of vengeful gods and terrifying monsters. Will the winds be favorable to them?
Elle is just another teenage girl… most of the time. Bubbly and good-natured, she wastes no time making friends on her first day at her new school. But Elle has a secret: she hasn't come alone. She's brought with her a colorful mix of personalities, which come out when she least expects it… Who is Elle, really? And will her new friends stand by her when they find out the truth?
Al, Siera, and Hector have nothing in common until they all suddenly come into possession of strange, antique masks. Masks that confer powers beyond imagination. But how do you handle such a gift when you're only fifteen years old? And why were they chosen? Time is running out to find the answers: a powerful mask has fallen into the wrong hands, and something must be done before it's too late…
Header image: Kid Toussaint / Rosa La Barbera / Giuseppe Quattrocchi / Dupuis