New York, 1940. Navit, a young, penniless singer, inherits ownership of an old-fashioned girlie magazine: "Gentlemind." Combative, intelligent, and audacious, she sets herself up as the publication's new director and takes on the immense challenge of turning it into a modern magazine. Haunted by the memory of her lover who left for the front lines of Europe, she must confront the realities of an American society that is in its golden years, but remains highly patriarchal. A deeply touching story spanning three decades, relating the American dream from a woman's perspective!
March 1932, New York. Dan Shackelton is an Irish migrant. Like many of his fellow countrymen, he has found work on the construction site of the Rockefeller Center. He is to replace Ryan Murphy, a worker who died on the site. Dan works with a quiet, broad-shouldered man named Giant who is in charge of informing Ryan Murphy's family of the news. But Giant decides not to say anything. Instead, he sends a substantial sum of money accompanied by an unsigned, typewritten letter. When he receives a response from Ryan's widow, Mary Ann, Giant writes to her again, tangling himself up in a web of lies. Little by little, the enigmatic Giant starts to come out of his shell, until one day, when Mary Ann shows up in New York with her three children, ready to join her husband.
1926. A mother and her young daughter come to Los Angeles. The mother is chasing her dream: she wants to conquer Hollywood, no matter the cost. Her little girl, Anastasia, is the perfect candidate to be cinema's next big star. But can she stand the pressure? The clash of dreams and the dirty reality of show business is a heavy burden to bear, as Anastasia comes face to face with the crime, abuse, and murky secrets of an all-powerful industry. A story that calls into question the so-called golden era of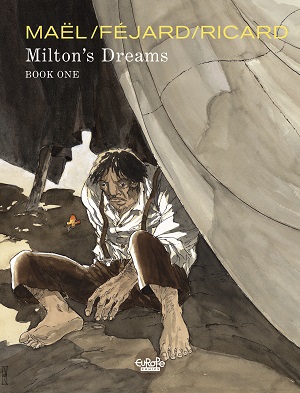 Hollywood, when the "dream factory" resembled a Byzantine empire, above the law and fed by vanity and greed.
In the Depression, times are tough all over for tobacco farmers, and the Cry family is no exception. They may have set out for California to start over, but the baggage of the past never gets left behind. Crippled Billy, filled with inchoate rage from a childhood run-in with a sadistic neighbor, resents having to look after his older brother Milton, a lumbering gentle giant who was born simple. Billy starts venting his revenge fantasies into Milton's innocent ears, causing his brother gruesome nightmares. But when a series of hideous murders occur, Milton's bad dreams seem to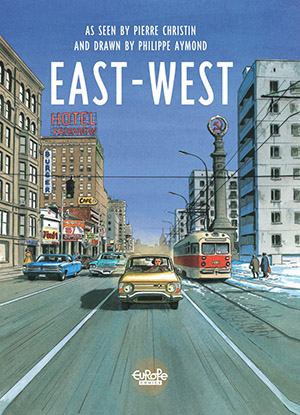 be coming true.
Prolific comic book author Pierre Christin, who penned the game-changing classic sci-fi series "Valerian and Laureline," switches to autobiography here to bring us the thoughtful, enlightening tale of two vastly different lands, the American West during the civil rights movement and the counter-culture phenomenon, and the Eastern Bloc during the Cold War, as seen through the eyes of an inquisitive French artist and journalist with a love for travel, intellectual query, gypsies, and jazz. Christin and his faithful road companion and "Valerian" co-creator Jean-Claude Mézières drive across landscapes ranging from Utah to Bulgaria in a series of cars each more dilapidated than the next, encountering people and adve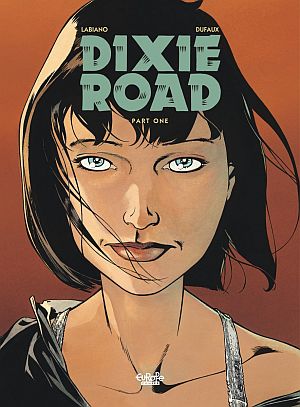 ntures of all kinds in a story that is part travel journal, part geo-political documentary, and part artistic coming-of-age.
The United States… the late twenties. Like many others, the company Fisherman's Dream staggers under the 'crash'. In the midst of this economic nightmare, we meet a young girl, Dixie. The recent events will push her and her family to hit the road, in pursuit of the elusive American Dream.
Philadelphia, 1776: George Washington asks Betsy Ross to design the first flag of the future United States of America. Her housemaid, Angela Brown, adds to it a secret tribute to the black community: a black cotton star that she slips under one of the white stars.Dover, 1944: A soldier named Lincoln receives a letter that reveals Angela Brown's memoirs. Does the star that she mentions truly exist? In light of this revelation, three African-American soldiers set out on a dangerous mission, ranging from liberated Paris to the snow-covered Ardennes, seeking answers, and the ultimate prize…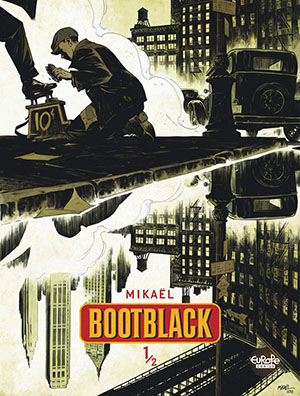 During the depths of the Great Depression, an orphan reinvents himself as Al Chrysler and strives to win the heart of the local grocer's daughter. In doing so, he falls in with a newly arrived petty criminal who soon has him and his friends working for the local mafia. As the stakes get higher, Al soon realizes he's gotten in too deep, and is caught up in a chain of events beyond his control.
"The bill always comes due…" Jay Sherman is the American Dream come true: a self-made man who worked himself up from the streets to the upper echelons of moneyed society. But when his son Robert, a promising Democratic presidential candidate, is shot before his eyes, Sherman's world spins into chaos. Threats on his life and that of his estranged daughter soon follow. An old mentor turned FBI chief steps up to offer his protection, but lacking any real leads, they can only look into Sherman's past… which has more than its share of skeletons. A political thriller with Gatsbyesque overtones.
Header image: East-West ©  Pierre Christin, Philippe Aymond / Dupuis