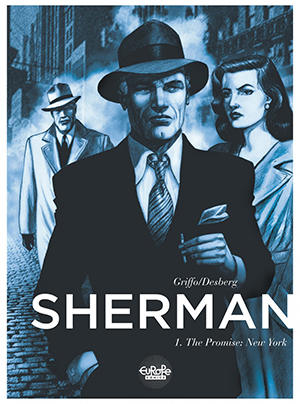 Sherman
"The bill always comes due…" Jay Sherman is the American Dream come true: a self-made man who worked himself up from the streets to the upper echelons of moneyed society. But when his son Robert, a promising Democratic presidential candidate, is shot before his eyes, Sherman's world spins into chaos. Threats on his life and that of his estranged daughter soon follow. An old mentor turned FBI chief steps up to offer his protection, but lacking any real leads, they can only look into Sherman's past… which has more than its share of skeletons. A political thriller with Gatsbyesque overtones.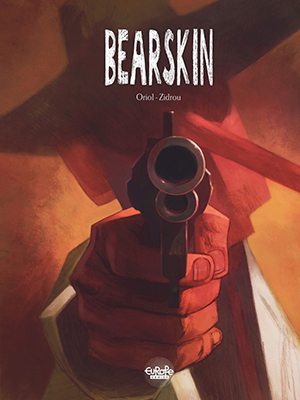 Bearskin
Bearskin takes us on a trip to modern day Italy and then all the way to the United States of the late 1930s. Every day, Amadeo bikes up the hill from his small hometown on a beautiful island off the coast of Italy to read the daily horoscope to Don Palermo. Little does he know that this blind and powerless old man with a cane in his hand used to be a bear tamer, not to mention his later shenanigans as the right-hand man of a powerful mafia boss. A highly moving story of love, vengeance and cowardice.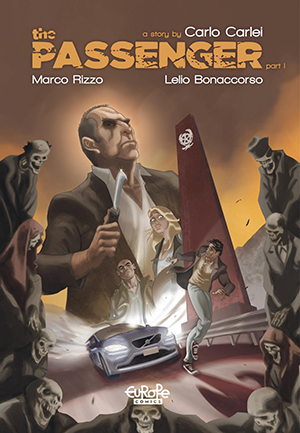 The Passenger
A couple of young American tourists on a honeymoon in Sicily. The most cruel mafia boss, at large and chased by police and rival gangs. Their stories are going to intertwine during a night in which Palermo will be covered in blood.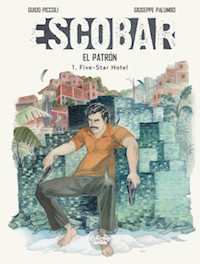 Escobar
Pablo Escobar is widely considered to have been the most successful criminal in history and to have invented modern-day drug trafficking. At the height of his career, the Colombian kingpin was making a million dollars a day smuggling cocaine into the United States. Here is the tale of the final days of "El Patrón," folk hero to some, public enemy number one to others, doting father and family man, ruthless murderer and an outlaw like no other.
Header image: Sherman © Stephen Desberg / Griffo / Le Lombard