From the breathtaking movie The Godfather to the charismatic Netflix series Peaky Blinders, mafia stories have this specific charm that undeniably make us addict. Comics and graphic novels share this interest, highlighting stories of immigrants families that build a prosperous business in a new country, with often criminal means, and under the orders of dangerous men…
"The bill always comes due…" Jay Sherman is the American Dream come true: a self-made man who worked himself up from the streets to the upper echelons of moneyed society. But when his son Robert, a promising Democratic presidential candidate, is shot before his eyes, Sherman's world spins into chaos. Threats on his life and that of his estranged daughter soon follow. An old mentor turned FBI chief steps up to offer his protection, but lacking any real leads, they can only look into Sherman's past… which has more than its share of skeletons. A political thriller with Gatsbyesque overtones.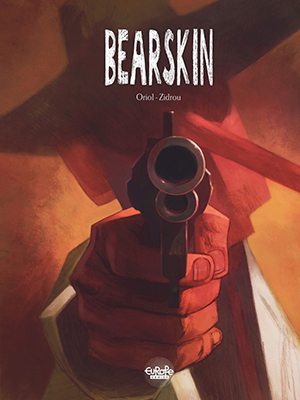 Bearskin
Bearskin takes us on a trip to modern day Italy and then all the way to the United States of the late 1930s. Every day, Amadeo bikes up the hill from his small hometown on a beautiful island off the coast of Italy to read the daily horoscope to Don Palermo. Little does he know that this blind and powerless old man with a cane in his hand used to be a bear tamer, not to mention his later shenanigans as the right-hand man of a powerful mafia boss. A highly moving story of love, vengeance and cowardice.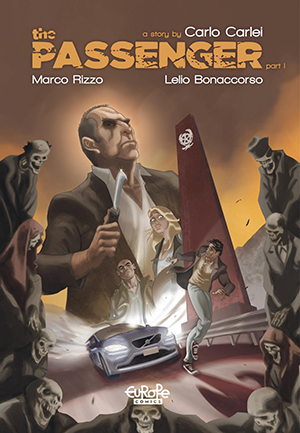 The Passenger
A couple of young American tourists on a honeymoon in Sicily. The most cruel mafia boss, at large and chased by police and rival gangs. Their stories are going to intertwine during a night in which Palermo will be covered in blood.
Pablo Escobar is widely considered to have been the most successful criminal in history and to have invented modern-day drug trafficking. At the height of his career, the Colombian kingpin was making a million dollars a day smuggling cocaine into the United States. Here is the tale of the final days of "El Patrón," folk hero to some, public enemy number one to others, doting father and family man, ruthless murderer and an outlaw like no other.
Now well and truly embroiled in the black market trade in alcohol and working for the notorious gangster Al Capone, aka "Scarface," Bessie reminisces about her childhood in Texas, where she was hunted by the KKK and saved only by the quick thinking of her friends. Now she's the target of a rival gang and once again her life is threatened. As Bessie loses control of her life, her dream of achieving fame like her idol Eugène Bullard seems to be evaporating like morning mist over the runway. Can she fulfill his prediction to become the "Black Angel"?
Header image: Sherman © Stephen Desberg, Griffo / Le Lombard