It feels an ideal time to sit and talk about sci-fi comics and the likes of 2000AD, given Channel 4's recent documentary Future Shock! (seriously, go watch it). Pat Mills and Sylvain Runberg join Paul Gravett to delve into the world of science fiction and comics in Britain and France, and a few more things on the way.
"I had never wanted a real job."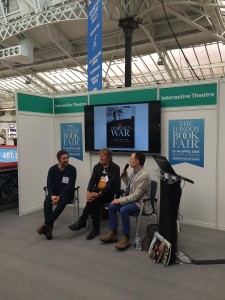 "What happens in 2000AD?" Pat remembers asking when it was being named. Those in charge in the 70s said, "Are you kidding? You think this will still be around?" But Pat knew from the great comic talent that they attracted that they were on to something. Now the comic of the future is sort of in the past, but it's proof they made it. He laughs, "I had never wanted a real job."
Future Shock!, the aforementioned documentary, is great for documenting the journey, good and bad. It captured the spirit of what they did. Pat sometimes sees stories that have no subtext and it makes him sad; that's where it thrived: being a subversive comic with working class ethics.
Sylvain has worked behind the scenes in both aspects, with publishers and comic sellers, before turning his hand to writing at 33. There's more work as a writer – he's currently working on seven or eight different projects. Pat's working on six, which he had previously thought was a lot…
"You're at the mercy of readers."
Having a lot of projects is the writer's solution to the time it takes to get projects completed. It's interesting that Pat often writes with an artist in mind, where Sylvain writes everything before the artist comes along. For his title Orbital, it took five artists attempting it to find the right one. Another key difference between the UK and France is the episodic nature: in France, they're full books, 60+ pages; in the UK, it can be a weekly 5-6pager. It's a different discipline, but every edition big or small needs a start, middle and end in each story. You need to deliver the sense of story satisfaction; if the hero or heroine is not productive in some sense, the story will die very quickly. "You're at the mercy of readers."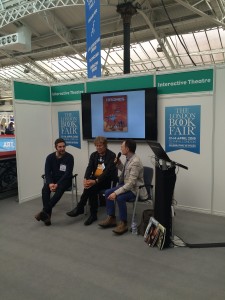 For 2000AD it was very interactive in the sense that they could be told to kill characters off at the reader's discretion. They don't like it? They're out! It did bother the writers quite a lot at times, but that's how it worked. In France that would never happen. If a book doesn't sell, you just don't do another. It never impacts the actual story and character.

Both were inspired by the politics of the day. For one of his own works, Sylvain explains that there's human contact by aliens and a fight breaks out – some say it's a great opportunity to join them, others see it as a loss of freedom. It runs very closely to Brexit in that sense, though the alien confederacy can be better than the EU at times…
"We've run out of future."
If humans make contact with aliens, we are be default the good guys and them the monsters, but when you look at the history of colonising third world countries, the whole host of actions that have occurred, it's not the case. Pat expressed that through Nemesis and others, but there's a retreat offered in sci-fi, a buffer from reality. Action was banned as it was too on the nose. They were dancing in the headlines of the establishment with that title.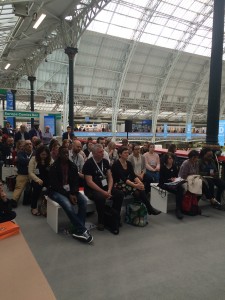 It's a fine line to stay true to the reality without losing the sci-fi elements, and they find themselves reacting to what's going on in the world. Don't hide the message, but know that it's much harder to make reality attractive to a wide audience.
Judge Dredd is discussed (and Sylvain coming to the character through listening to Anthrax), the dissolution of the boom of girls comics (down to boring internal politics, not the readers) and more. Sci-fi to them is to be used as a mirror from the future to reflect the present, but there's only so far left to go.
"We've run out of future," they point out. So much has been covered – where's left to go? Characters and politics in sci-fi will always have something to say, but the technology is so fast moving that it's hard to be sure of. It'll be things that they never think of. There's a movement of returning to retro – the sleek, white surroundings no longer represent the future visually.
Watch videos from The Graphic Galaxy discussion here.
Written by Heather McDaid
Image  ©  Drones, by Runberg & Louis, Le Lombard, 2015