With over 200 titles to his name, his albums sold by the millions in 12 different languages, numerous awards decorating his shelves AND a knighthood in the Belgian Order of Arts and Letters, the legendary Jean Dufaux is undoubtedly one of the most prolific Franco-Belgian comic book authors of our time.
Dufaux considers every new project as a new piece in a gigantic puzzle. His immense tapestry of work is often centered on myth, legend and fantasy, and his narratives are marked by certain recurring motifs, such as power and madness, solitude, sexuality, emotional wounds, grudges and vengeance, time and memory. Alongside his complex psychological constructions, he tirelessly toys with these eternal themes of human existence that never fail to fascinate.
This incredibly imaginative author seems comfortable with just about anything, gliding gracefully from fantasy to Western to Antiquity. The innumerable threads of his narratives span the luminous woods and dark underworld of Sortilèges (Dargaud Benelux, 2012, Europe Comics, 2015, Spellbound), the arid plains of the wild west in Loup de Pluie (Dargaud Benelux, 2012, Europe Comics, 2016, Rain Wolf) and the crumbling majesty of Rome in turmoil in Murena (Dargaud Benelux, 2001, Europe Comics, 2015).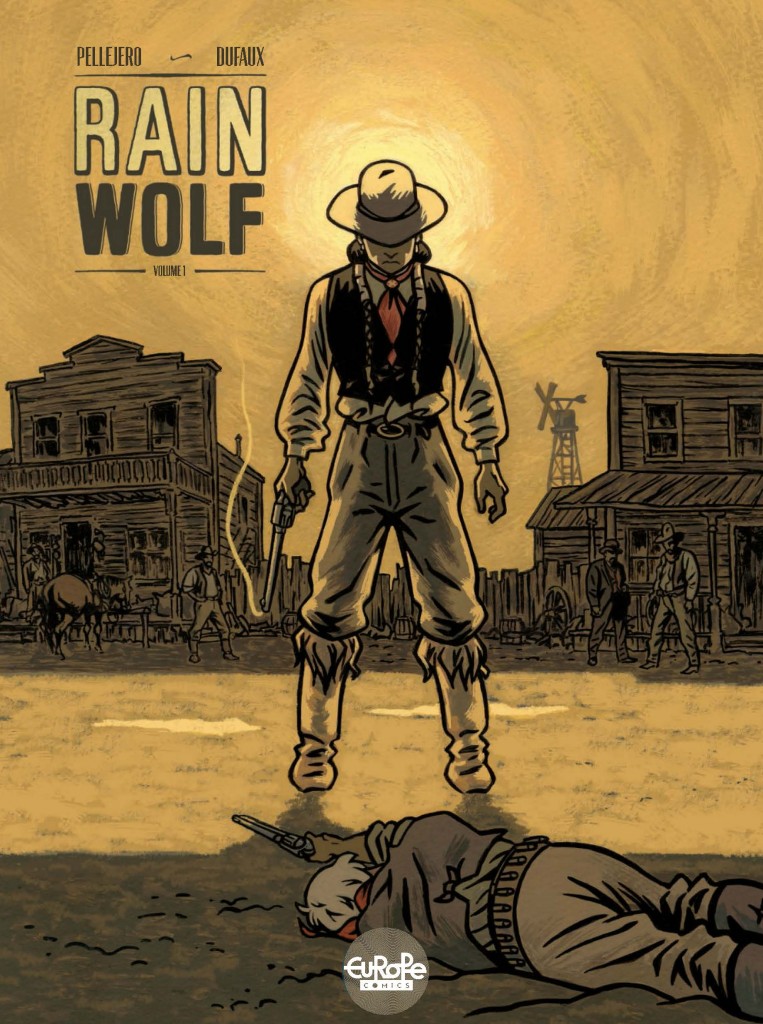 Initially attracted by the 7th art, the young Belgian studied film directing at the Institut des Arts de Diffusion in Brussels from 1969 and 1973. But, rather than pursuing a career in cinema, Dufaux became increasingly attached to his trusty pen and paper. He worked as a journalist, novelist and playwright before finding his true calling as… a comic book writer! And what could be more perfect for him? To this day, his background in the 7th art nourishes the harmony of image and dialogue, and cinematographic structures are the bedrock of his writing.
His first big break was in 1983, when he took up the mantle of Brelan de dames, a whimsical series about the adventures of three 'action-women', originally published in the revered TinTin magazine in collaboration with the artist Renaud.
It wasn't long before Dufaux turned his attention to a more adult audience, creating with Renaud his first trademark character, Jessica Blandy, a free-spirited writer who moves between the Californian coast, the sparse deserts of New Mexico and the smoky jazz bars of New Orleans (Dupuis). Naturally, she's an absolute bombshell who somehow never seems to have a quiet moment. She marks a significant point in his career, as she's his first known character for whom he constructed a certain psychological depth, her immaculate exterior hiding a profound and inescapable weakness, revealed little by little as the series develops. This would become a defining trait of his later work.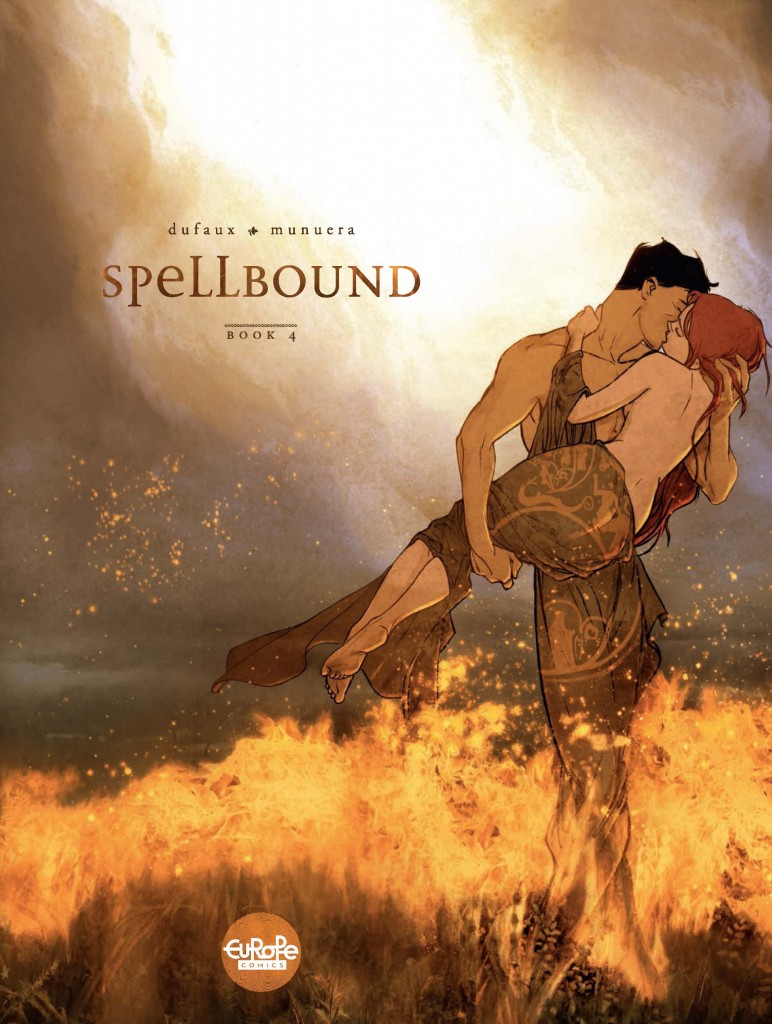 Meanwhile, Dufaux joined forces once again with another previous collaborator, Griffo, to produce Giacomo C (Glénat, 1988) a series of Venetian adventures inspired by the irresistible Casanova.
Renaud and Griffo became the nucleus of Dufaux's extensive network of artistic collaborators. He went on to write the scripts of multiple other works for both artists, starting with Les Enfants de la Salamandre (Dargaud, 1988) with Renaud, the comic that would identify the beginning of Dufaux's dabblings with fantasy.
In the early 90s, Dufaux went into overdrive, producing 4 new series in the space of two years, as well as the first volume in a collection dedicated to his favorite writers, starting with Sade (Griffo on the artwork, published by Glénat).
A couple of years down the line, Dufaux achieved his lifelong dream of working with Rosinski, a union that resulted in another dive into the realms of fantasy and one of Dufaux's most notable series to date La Complainte des Landes Perdues (Dargaud, 2008; Lament of Lost Moors, Cinebook, 2013).
Dufaux stuck with Dargaud for the last few years of the millennium, during which he teamed up with Delaby to produce Murena (Dargaud, Europe Comics, 2015) a historical epic based in ancient Rome, riddled with power games, manipulation, incest and corruption… and based on real historical facts! You just can't make that stuff up!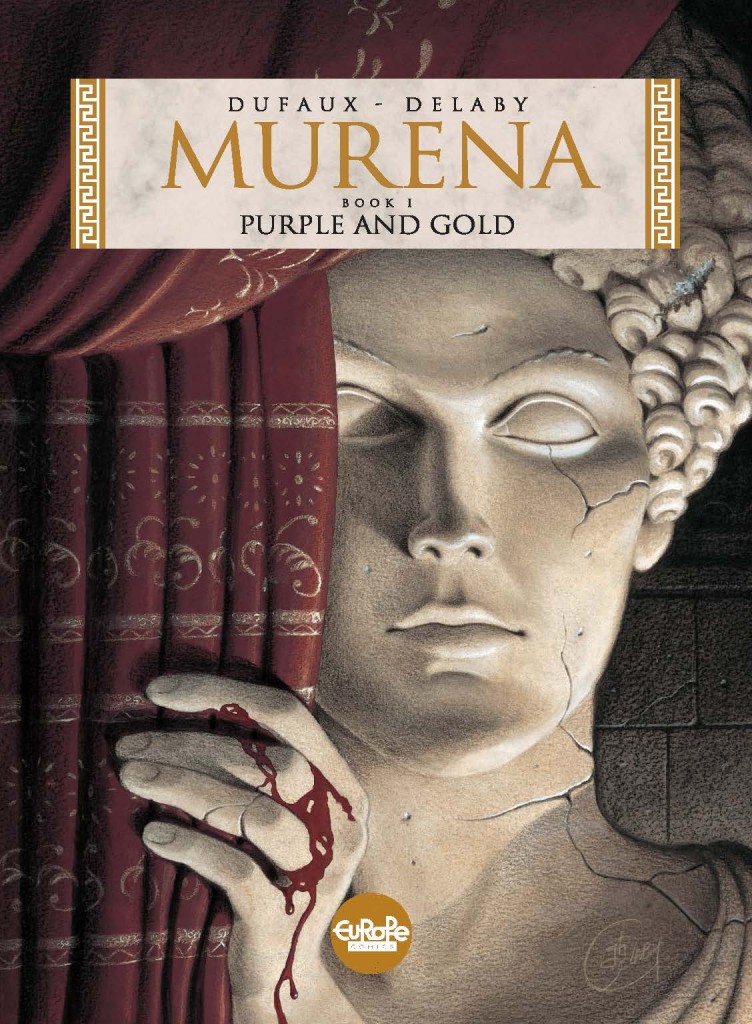 Around the same time he initiated his collaboration with Marini on Rapaces (Dargaud-Benelux, 1998, Europe Comics, 2015, Raptors), a sexy vampire thriller which serves as a perfect example of Dufaux's astounding flexibility in terms of subject matter. Dufaux's preoccupation with power, time and memory is particularly prominent in Djinn (Dargaud-Benelux, 2001, Europe Comics, 2015), a series produced with Ana Miralles, documenting the rise to glory of the Black Sultan's favorite courtesan. It is an epic spanning three continents and two historical periods. The saga reaches its conclusion this October in the 13th and final volume, and, of course, has also been released in English by Europe Comics.
His most recent project with yet another regular collaborator, Jamar, has just been made available in bookshops this October. The duo, having previously collaborated on the Napoleonic saga Double Masque (Dargaud, 2004 – 2013), have now been working together on Vincent (Dargaud, 2016) – a one shot based in 17th century Paris, following the life of Vincent de Paul, a devoted man of the church in search of truth.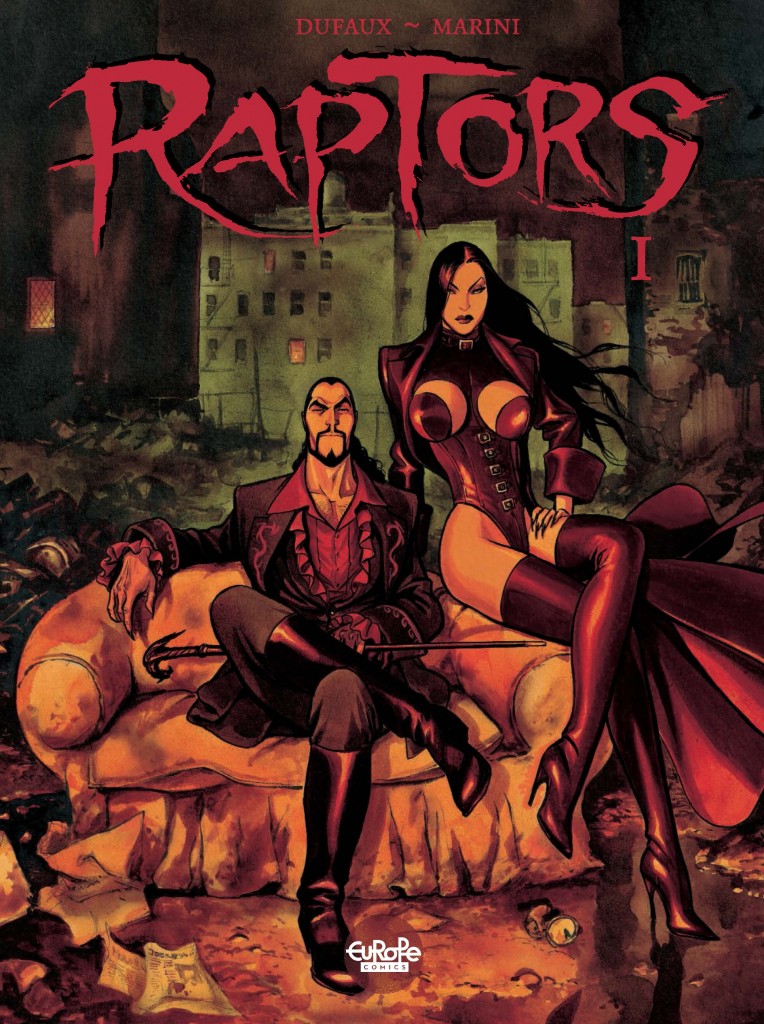 As you may have realized, Dufaux is known for his longstanding collaborations. For him these alliances, most of which begin with a good meal and a few bottles of wine, go above and beyond the business of creating a comic book. He describes himself as someone who is eternally questioning. He uses his work as an outlet for those questions, paving the way for his associates to present him with answers, or solutions… or perhaps even more questions!
Questions and answers aside, Dufaux's imagination has proved to be an absolute goldmine, each nugget refined and chiseled into a grand adventure worthy of the silver screen; original, distinctive and timeless.
By Emma Wilson