Our most emotionally challenging reading list sheds light on truly unique lives, exploring themes of human resilience and inner strength, as well as the importance of human connections amidst the most difficult personal circumstances.
The day before her seventeenth birthday, Lya's life changed forever. Hit by a speeding car and left for dead, she lost the use of her legs as well as some of her faith in the world… Lya learned to live again with the support of her parents. But having discovered that someone bought their silence, Lya is determined to unmask the perpetrator and obtain justice. Her search for the truth takes her to a famous law firm… and down a dangerous path. With the help of her friend Antoine, she'll stop at nothing to get to the bottom of it all…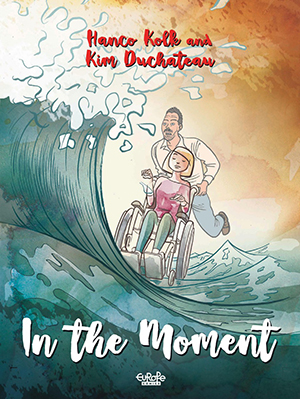 In the Moment
"In the Moment" is a modern Romeo and Juliet in two different time dimensions. In this unusual love story, Dutch author Hanco Kolk and Flemish author Kim Duchateau have found a particular way of working together, in which each of them draws one time dimension. Rafael Falstaff falls hopelessly in love with Sylvia, a chronowoman. He can see her, but he doesn't see her move, nor can he touch her, because they would both die if he did. But he's happy with just seeing her, until he realizes her life is in danger. He then decides to take action, with all that it entails… A story in two parts.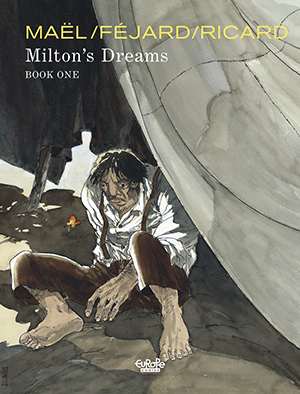 Milton's Dream
In the Depression, times are tough all over for tobacco farmers, and the Cry family is no exception. They may have set out for California to start over, but the baggage of the past never gets left behind. Crippled Billy, filled with inchoate rage from a childhood run-in with a sadistic neighbor, resents having to look after his older brother Milton, a lumbering gentle giant who was born simple. Billy starts venting his revenge fantasies into Milton's innocent ears, causing his brother gruesome nightmares. But when a series of hideous murders occur, Milton's bad dreams seem to be coming true.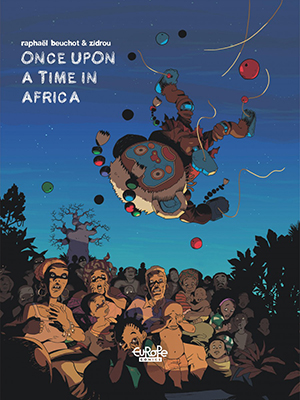 Once upon a Time in Africa
No one thought he'd ever dare to return. In this African country where the dictatorship has banned all forms of cultural expression, the storyteller named Once-Upon-A-Time has already had a brush with death. For refusing to stop performing his puppet shows, he lost both his hands, severed at the wrist with the slash of a machete. Now he's back, ready to begin performing again, and ready to take on the powers that be…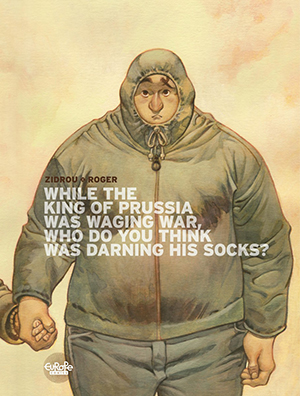 While the King of Prussia…
Mrs. Hubeau looks after her 40-year-old handicapped son, Michel. Despite many happy moments, her daily life is far from easy, but she faces it with unparalleled courage and generosity. This is a beautiful homage to all the admirable people fighting in the shadows.
Header image: In the Moment © Hanco Kolk & Kim Duchateau / Ballon Media