Here is an ecology reading list from our catalog with titles that have the climate crisis at their heart. Here are comics and graphic novels for the environmentalist in each of us.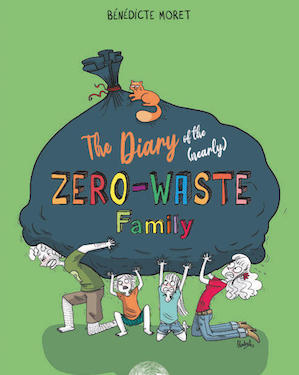 A Diary of the (Nearly) Zero-Waste Family
In 2014, a French family of four decided to start living a "zero waste" lifestyle for a year, which made headlines and eventually led to a new career centered on their experience and approach: through downsizing, composting, recycling, eliminating, DIY, buying in bulk, resourcefulness, and rigorous self-discipline, they essentially managed to reduce their yearly household waste down to one small jar of miscellaneous items. This is their story, as told and drawn by the mother herself. Entertaining, educational, and as vitally topical as you can get!
Gaia is the ancient name of our Earth, a place now endangered by growing human pollution. A family of polar bears is about to discover what are the effects of this situation, in a story told entirely with no words.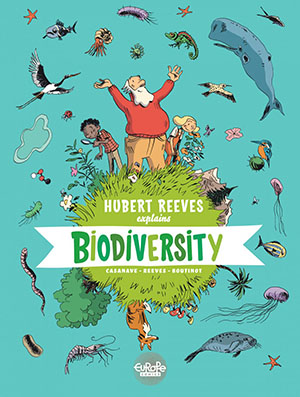 Hubert Reeves Explains: Biodiversity

After spending many years gazing up at the stars, Hubert Reeves has turned his attention to the future of our planet. The world's friendliest and most enthusiastic astrophysicist takes us on a surprising journey, which will make us all realize how important it is to protect our environment.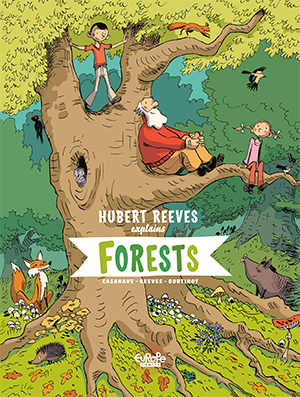 Hubert Reeves Explains: Forests
Forests were home to our most distant ancestors. They show us our history and link us to our past. When we enter a forest, we step back in time and rediscover life on Earth as it once was. Thanks to recent scientific discoveries, we now know that the animal world and the plant world are more alike than we thought, and that, in their own way, trees can sense, feel, and communicate. It is up to us to ensure that forests are sustainably managed, and that all the plants and animals that live in them and make up their ecosystem are protected for future generations.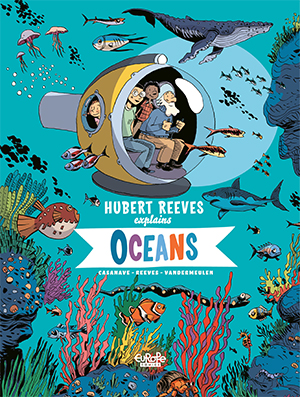 Hubert Reeves Explains: Oceans
In a voyage of discovery that takes us to the bottom of the sea, Hubert Reeves explains how the oceans formed, what makes them salty, and what causes currents and tides. He reveals the wonders of life below the waves and shows us how the oceans can determine the very future of our precious planet. This is why they need our protection.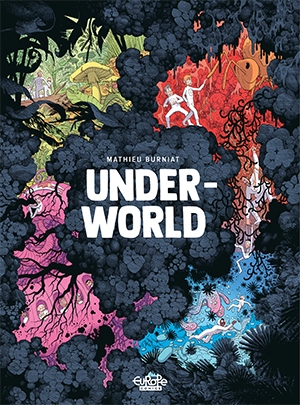 Underworld
Hades, God of the Underworld, is seeking a successor. The prize? His fabled horn of plenty, source of boundless wealth. But to winnow down the applicant pool, Hades has devised a series of challenges as deadly to hopefuls as they are enlightening to readers, taking us all on a tour of the soil: its uses and abuses, riches and resources. Beneath our feet lies a world teeming with life, whose fate is intimately tied with our own. In this fantasy adventure Mathieu Burniat deftly blends pop science and mythology to educate and enthrall on a topic vital to our troubled times.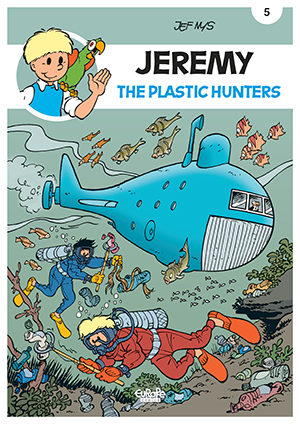 Jeremy: 5. The Plastic Hunters
On land, at sea, and in the air… In his latest adventure, Jeremy is confronted with plastic trash wherever he goes! Enough is enough, and so he asks Professor Braynard to invent a machine to remove the plastic waste from the rivers and the seas. And the professor has just the thing: the "Plastic Hunter," a whale made of recycled plastic that transforms plastic waste into green energy. They quickly set about turning his plans into reality, but alas, not everyone has good intentions… A couple of villains have other plans for Professor Braynard's phenomenal invention!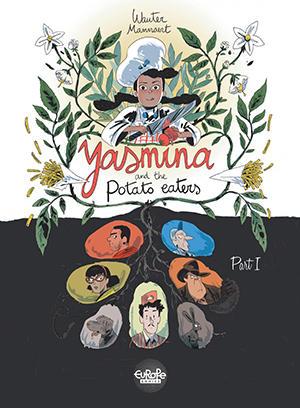 Yasmina and the Potato Eaters
Eleven‐year‐old Yasmina and her dad lead a modest life in a small city apartment. Luckily, the food-loving Yasmina can whip up just about anything in the kitchen, with an assist from her edible herb books and her friends from the community garden. That is, until the day the garden disappears, bulldozed and replaced by a field of potatoes that are both experimental… and completely addictive! The only solution is for Yasmina to track down and eradicate the source of the problem. A fun and colorful tale for all ages.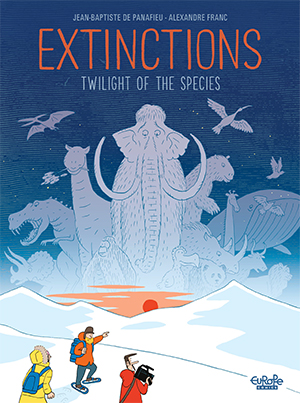 Extinctions: Twilight of the Species
Two journalists travel to an island in the Arctic Circle where scientists are searching for fossils of extinct animals. Like all journalists, they have a lot of questions: how is it possible for an entire species to completely disappear? Word has it that we're in the midst of a sixth mass extinction, but what exactly does that mean? How did the first five happen? What is the scientific definition of an extinction? Alexandre Franc adeptly illustrates the narrative by Jean-Baptiste de Panafieu, a specialist in natural sciences and doctor of biological oceanology. Panafieu, who has already authored a number of popular science books, gives a clear explanation of what mass extinctions are, cleverly comparing past extinctions with the one we are witnessing now. The two authors present us with a clear, intelligent, and lighthearted perspective on a fascinating phenomenon.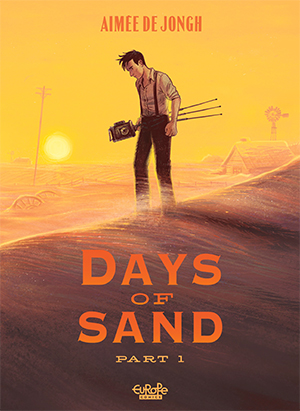 Days of Sand
United States, 1937. In the middle of the Great Depression, 22-year-old photographer John Clark is brought on by the nascent Farm Security Administration to document the calamitous conditions of the Dust Bowl in the central and southern states, in order to bring the farmers' plight to the public eye. When he starts working through his shooting script, however, he finds his subjects to be unreceptive. What good are a couple of photos against relentless and deadly dust storms? The more he shoots, the more John discovers the awful extent of their struggles, coming to question his own role and responsibilities in this tragedy sweeping through the center of the country. A moving and unforgettable tale, inspired by real-life stories of courage and perseverance against all odds.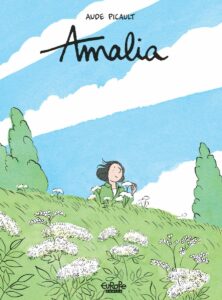 Amalia
Amalia is on the verge of burnout. Her family life—with her husband, Karim; her 4-year-old daughter, Lili; and her 17-year-old stepdaughter, Nora—is nothing but rushing around, screaming, and doors slamming. At work, they talk about agility, flexibility, and adaptation, but her workload is slipping away from her. As she drives through the countryside, she sees diseased wheat fields and polluted rivers. She can't even listen to the radio without some new story about deadly attacks and a dying climate. Amalia struggles, tries, fails… and eventually, she cracks.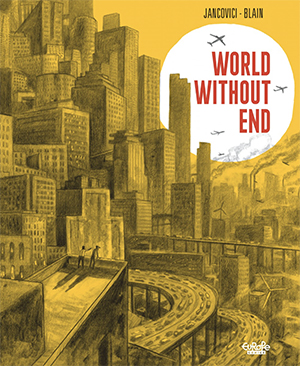 World Without End
Is this the end of the world? Perhaps not yet… With humor and intelligence, "World Without End" is the fruit of a years-long collaboration between two of the most accomplished contemporary figures in comics and climate research. Together, Christophe Blain ("Quai d'Orsay," Dargaud) and Jean-Marc Jancovici (Carbone 4, The Shift Project) explore our dependence on fossil fuels, the profound changes our planet is undergoing, and the resulting consequences for society as a whole. The dream of endless economic growth might be an illusion… but that doesn't mean we are doomed to destruction, if we take the necessary steps today. A candid and empathetic analysis that leaves readers with a better understanding of today's world and where we go from here as a society.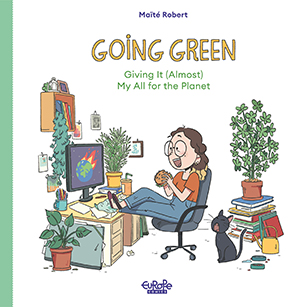 Going Green: Giving It (Almost) My All for the Planet
From recycling and making your own deodorant to buying second-hand furniture, Maïté Robert brings us a collection of humorous and thought-provoking vignettes about the many steps people can take in their day-to-day activities to live a more planet-friendly, environmentally-aware life… and about how easy it is to postpone such admirable resolutions. Told in the first-person and drawn from the author's personal victories and setbacks in her own efforts to go green.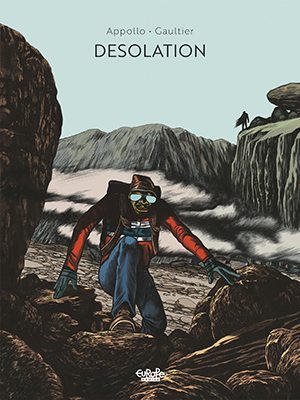 Desolation
Jean-Louis Payet is a man on the run. Reeling from a breakup, he changes his name and heads south from his home on Réunion Island. Way south: the remote Kerguelen Islands, an inhospitable archipelago whose scientific bases are civilization's last bastion before the frozen Antarctic wastes. The mere journey, aboard a resupply vessel, will take a month. Payet spends the endless hours feeling diffident and superior, pining for his ex, hating his fellow passengers, and dreaming of a new life. But when he reaches the windswept wilderness of the former Desolation Islands, will he finally come face to face with something he can't run away from?
Header image: Hubert Reeves Explains © Nelly Boutinot, Hubert Reeves, Daniel Casanave/ Le Lombard