Vampires, Westerns, ancient Romans… Enrico Marini has all the bases covered! Discover a fantastic range of series from one of the leading European comics artists working today.
The strategic general Drusus is entrusted with the mission of bringing the indomitable barbarians of Germania under the Roman Empire's control. Once the battle is won, Prince Sigmar offers his son, Arminius, as a hostage to the Romans. Caesar consigns the education of the young barbarian to one of his most trusted companions, Titus Valerius Falco. Titus has a son of the same age as Arminius, an unruly young man called Marcus, also in need of an education worthy of his name. Together, these two budding soldiers go through full training, and are time and again subjected to the steely discipline and harsh tests of their tutor, an ex-legionary. Through these trying experiences, the insolent young Roman and the hot-headed German gradually transform their reciprocal hatred into a strong friendship… especially as they begin to discover the irresistible charms of their various female contemporaries…
Raptors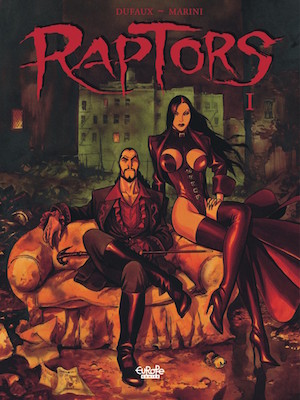 Their reign is coming to an end. They had the power, they dominated the town, the whole world. Order prevailed. Their order. But then a certain pair of siblings came along — the Raptors. United by blood, decked out in skin-tight leather, slipping through the night, sowing disorder. The head of the town is worried, and not without reason. The immortal race to which he belongs is starting to discover what it means to die…
Our story starts in Washington, 1870. Matthew Montgomery has an important post at the Ministry of Defense. He's rather an inflexible man who always respects the rules, which is why he warned his daughter, Helen, not to leave with that idiot, Glover. Of course, she did it anyway, and now she wants to come back and expects to be pardoned. But when Matthew arrives home the night of his Helen's return, he opens the door to find his wife and daughter slaughtered in the hallway, and a strange star engraved on his daughter's breast. His whole life is turned upside down. Traumatized, he starts out on the trail of the killers, with just one clue to help him on his way: a name – Jason Cauldry, from Topeka. Matthew wants to know why some stranger came such a long way just to etch that damn star onto his daughter's body, so he sets off on a long journey, crossing the Appalachian mountains and the Mid-West, all the way to Topeka. But what will he find there?
Gypsy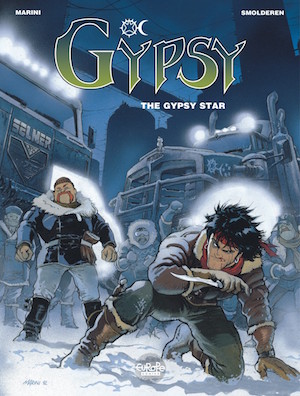 This first volume of the six-part series introduces us to the crazy world of the orphaned Tsagoi (aka Gypsy) and his little sister, Oblivia. After swearing to himself and Oblivia that he'd find a way to make his fortune and get them both out of their down-and-out beginnings, Tsagoi disappears from Oblivia's life for the next 12 years. The only contact Oblivia has with her roguishly handsome big brother are the money packages he sends in order to pay for her expensive boarding school in Switzerland that he has her enrolled in. And she was just fine with that… right up until the money runs out. Oblivia is left with no choice but to seek out her brother in Port Radium, where the pair embarks (against Oblivia's will) on one of Tsagoi's totally illegal money-making ventures. Living within the confines of Tsagoi's trusty truck, the modern-day Gypsy's caravan, Oblivia is forced to face up to the reality of what her brother has become: not the noble benefactor she had hoped for, but a first-rate scoundrel!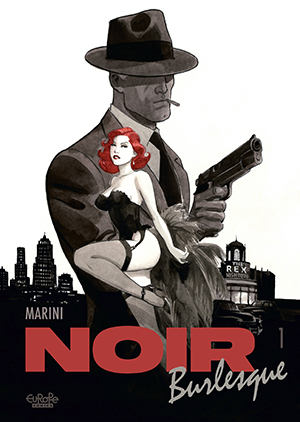 Noir Burlesque
After a hold-up gone wrong, Slick finds himself deep in the red with local mafia boss Rex. But that's not the only thing setting them at odds: they also have their sights set on the same woman, the beguiling Caprice. She's engaged to Rex and headlines his club, where she thrills the nightly crowds. She's off-limits, but Slick has never been one for limits. And he has unfinished business with Caprice, who was once his own sweetheart before the war pulled them apart. After all these years, there's no love lost between them, but that doesn't mean the old spark isn't alive… And now, they're playing with fire. Taking inspiration from the Hollywood noir films of the 1950s, Enrico Marini delivers a gritty graphic novel combining crime, love, jealousy, and betrayal.
Header image: Desert Star © Marini / Desberg / Dargaud