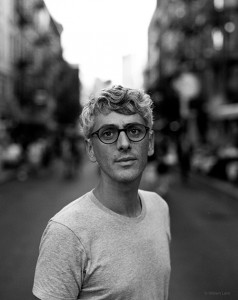 This September, Cyril Pedrosa, creator of Portugal and Hearts at Sea will be touring USA and Canada. If you happen to be the area – make sure to come meet Cyril at one of the events organised by NBM Publishing (publisher of Cyril's latest work – Equinoxes) together with Europe Comics.
Here's the list of events:
CYRIL PEDROSA IN CONVERSATION WITH CHRISTOPHE MAGNETTE
Wednesday, September 7th, 7pm @ Librairie Drawn & Quarterly 
211 Bernard Ouest, Montreal, Quebec H2T 2K5
EQUINOXES: AN EVENING WITH CYRIL PEDROSA, GABRIELLE BELL & BILL KARTALOPOULOS
Monday, September 12th 7pm @ Albertine bookshop 
972 5th Avenue, New York, NY 10075
FRENCH COMIC CREATOR CYRIL PEDROSA AT MICA
Friday, September 16th 3pm @ Maryland Institute College of Art 
1300 W. Mount Royal Avenue, Baltimore, MD 21217

SMALL PRESS EXPO (booth #W50)
Saturday, September 17th @ Marriott North Bethesda Hotel & Conference Center 
Live drawing and signing times: 11AM – 1PM; 2PM – 4PM
5701 Merinelli Road, North Bethesda, MD 20852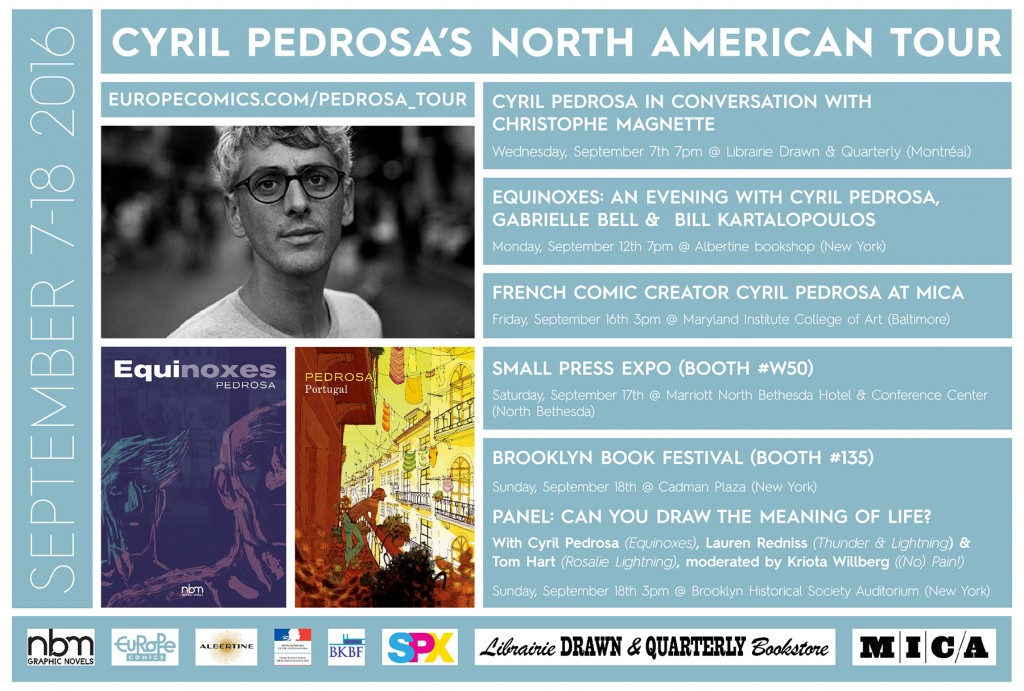 BROOKLYN BOOK FESTIVAL (booth #135)
Sunday, September 18th 3pm @ Cadman Plaza (Brooklyn, NY)
Live drawing and signing times: 10:30AM – 12PM; 1:30PM – 2:30PM; 4.30PM – 5:30PM
PANEL: CAN YOU DRAW THE MEANING OF LIFE?
With Cyril Pedrosa (Equinoxes), Lauren Redniss (Thunder & Lightning) & Tom Hart (Rosalie Lightning), moderated by Kriota Willberg ((No) Pain!)
Sunday, September 18th 3pm @ Brooklyn Historical Society Auditorium, 128 Pierrepont Street, Brooklyn, NY 11201
Cover image © Portugal by Cyril Pedrosa, Dupuis