On June 1st, many countries all over the world are celebrating International Children's Day. To join the celebration, we are taking a look at the children's books from the Europe Comics catalog, so as to establish what we, adults, could learn from these books and characters. Are there any personality traits we might have lost along the way of growing up, and can these books gently remind us of what we're missing? 
Allow yourself to be absorbed by the wonderfully quirky world of Pico Bogue and his cute little sister Anna (who happens to be an Eisner award nominee!!). The two go through life with as many convictions as questions. With a sharp eye and impeccable logic, they prove to be challenging and sometimes even frustrating, but always witty and lovable, eternally provoking the amusement and exasperation of their parents and teachers. Pico and Anna teach us to be more confident in our curiosity. Above all, they show us how to be more up front about what we feel and what we want. 
When the cat Brina goes on vacation with her owners, things don't quite turn out as planned. Should our loved ones be held on to and protected, or should we let them go, to live out their own adventures? A charming and spirited graphic novel from scriptwriter Giorgio Salati (Disney, RAI) and artist Christian Cornia.
A little thief from the streets of Abu, Mehdi finds himself forced to take a complicated and dangerous test in order to get into the most celebrated alchemy school on the continent. With no knowledge of spells, enchantments or any experience in navigating golams, he somehow finds the strength within him to pass. But how does he do it? In the make-believe world of Hikmadrassa, one cannot survive without courage and a strong sense of responsibility towards those around you. And don't we all need to express a little bit of heroism every once in a while? Just for the sake of discovering what we're actually capable of!
Ready for some old school fun? Jeremy, the number one Dutch-speaking comics character in Belgium, is as heroic as Mehdi, as curious as Pico Bogue, and as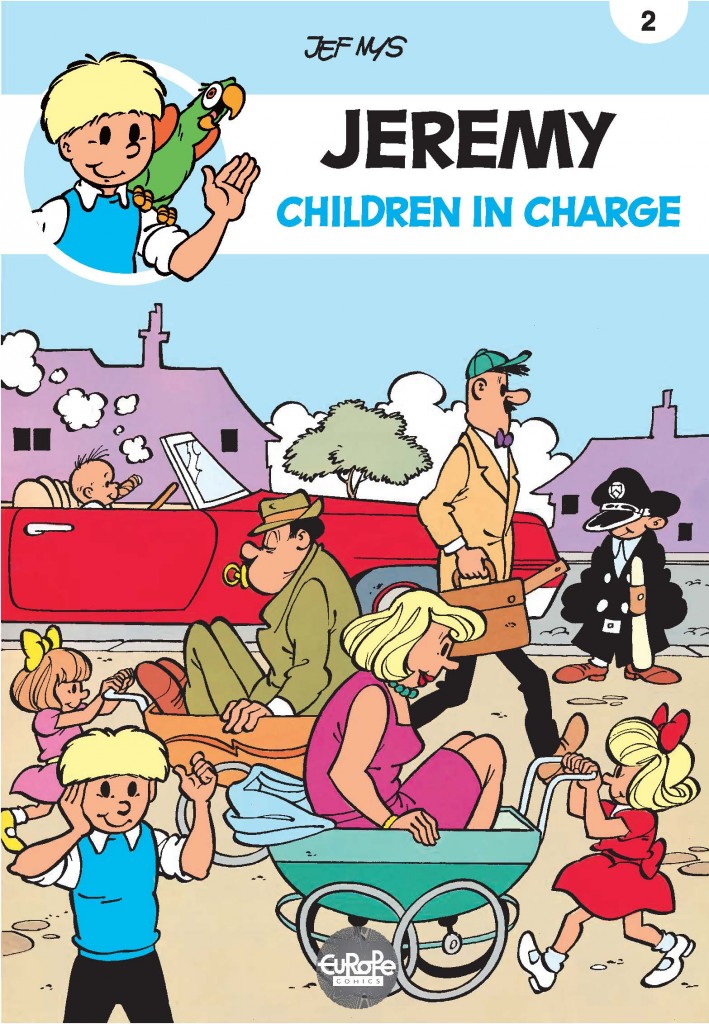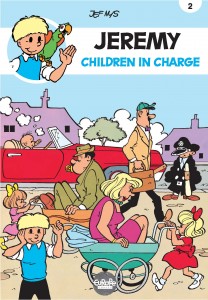 adventurous as Marion. But there is something else about Jeremy that sets him apart. And that something is the unconditional friendship that he shares with his best friend, Frankie. Frankie might be Jeremy's complete opposite, even a bit of a rogue at times, causing trouble not only for himself, but also for those closest to him. But that doesn't stop Jeremy from always being by Frankie's side and getting them both out of the trickiest situations. Because that's what real friendship is all about!

There are some things that a child should never have to endure, but life can be cruel sometimes. Clara is only seven years old when she loses her mother to cancer. Before she passes away, Clara's mother gives her a doll from the days of her own childhood. Clara doesn't particularly like the doll at first, but it'll prove to be a precious ally, accompanying little Clara along the rough road of grief and mourning, through all its stages.
When a 13-year-old orphan sets out to find his parents and ends up in prehistoric times, he realises he's got a lot of work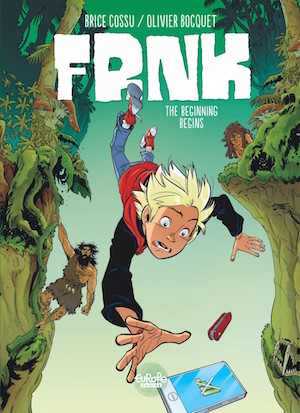 to do: so many things haven't been invented yet, like fire, soap… and vowels! Not to mention all the terrifying creatures and knuckledragging cavemen he has to deal with!
He's got a yellow shirt and a red neckerchief, unruly locks and a sprig of grass in his mouth. He maintains law and order at the Nothing Gulch School, and he runs faster than his shadow as soon as there's even the slightest hint of chores to be done. It's Kid Lucky, a young cowboy knee-high to a grasshopper, always ready to discover the customs of the Wild West, and, most of all, to muck about with his buddies. This is the birth of a legend: the greatest (but still quite small) cowboy of the Wild West! In this first album, Kid Lucky learns his very first cowboy lessons.
Adolescence is a terrible time for most people. For Louca, it's especially bad! Generally mediocre, a poor student, awkward with girls… he's a walking disaster. But Louca has decided: starting tomorrow, he's going to change! Still, that's easier said than done… especially when your own mind keeps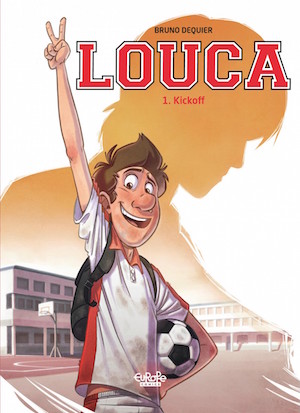 changing! Luckily, Louca will get a helping hand from a certain fellow named Nathan. Good-looking, amazing at football, funny, smart… this Nathan certainly seems like the perfect guy, and the best coach Louca could possibly hope for. With one little exception: Nathan is a ghost… How did Nathan die? Why can only Louca see him? Will Nathan manage to turn Louca into the kind of guy people want to be with? Will Louca manage both to pass his exams, and to win over Julie, the girl of his dreams?
Newb wants to join the Toucan Patrol. But first, he'll have to earn the two things every toucan needs: a neckerchief and slide. How? By confronting his greatest fears. Geez! It's not going to be easy!
Tiny Fox lives alone beneath his apple tree in the distant hills. He is a happy little animal, busy looking after himself and his foxy things. Then one day, a Great Boar appears and moves in under the apple tree, bringing with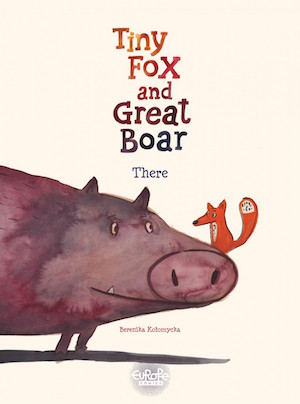 him a time of change and adventure. Is Tiny Fox ready?
Tosca and Rinaldo are orphans. Ever since their parents died, they have been living hidden in the forest. Lucilla is the only daughter of the Duc di Castelguelfo, famous for his exploits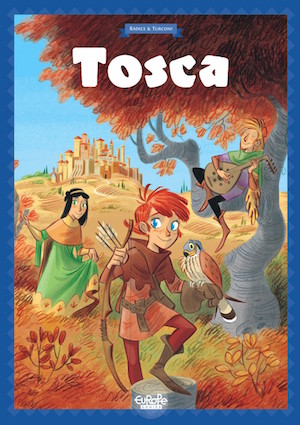 defending the Republic of Siena. Lucilla's parents are too busy to pay much attention to their daughter, who still feels lonely despite being surrounded by an army of maids and servants. But everything changes when she meets Tosca – a mini Robin Hood living a life so different from her own – and their adventures through 14th-century Tuscany begin. In this first volume in the series, they will have to save Lucilla from a fate worse than death: marriage to a man she doesn't want.
Abbott wishes to take his son Barley to a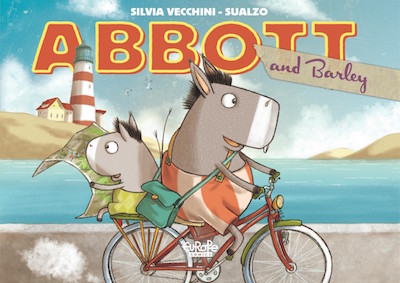 special place, a place just for the two of them, a place where he can be a hero to Barley. Wherever they decide to go, Barley's friends had been there before. Only Abbott's huge heart will be able to find the perfect place: he's brave, he can handle it!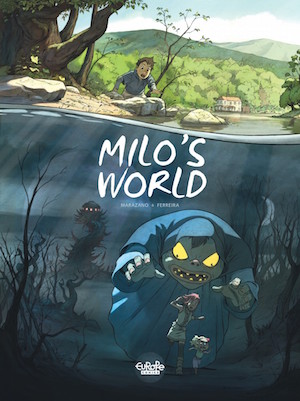 Milo's World
Milo lives in a house by a lake. He's often alone, but he's used to it. One day, he comes across a beautiful golden fish, and his whole world is turned on its head! Milo soon discovers that, just on the other side of the lake, there's another, magical world where a battle between good and evil is in full swing. It's not long before he realizes that he didn't find this world by accident…
Okheania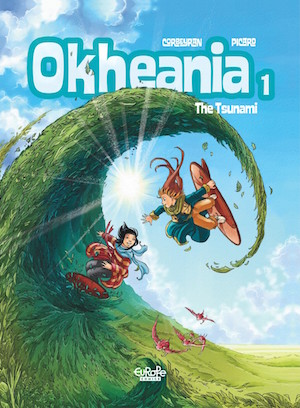 The planet Oceania is covered with an ocean of vegetation. Humans navigate the green seas with futuristic ships. Teenagers Jon and Jasper spend most of their days surfing the vast waves of foliage, until one day, without warning, they're hit by a tsunami. Jon disappears beneath the leafy ocean surface and Jasper is picked up by a ship called the Poseidon. It is said that none return from the depths of this treacherous ocean. But the captain of the Poseidon tells a different story. Will Jon and Jasper ever find each other?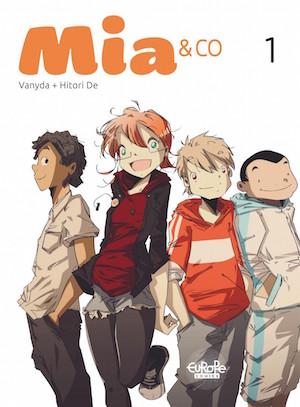 Mia & Co
Mia, Gauthier, Louka and Zouzou are inseparable. Like most teenagers, they'd much rather be playing video games or making music than doing their homework. Mia, the only girl in the group, doesn't really seem to click with the other girls in her class. But as they grow up, her tight-knit friendship group will become more and more complicated as girl-boy relationships start to get interesting…
On the History Trail with Ariane and Nino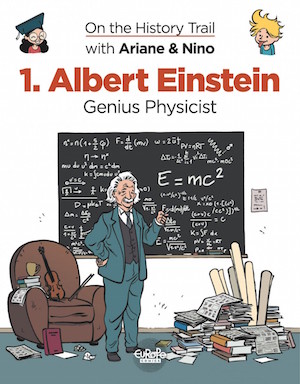 Nino would rather be outside playing than stuck inside doing homework—especially science homework. Then he discovers that one of the greatest scientists ever started out feeling the same way: Albert Einstein—the guy who invented that famous formula: E=mc2. And, as Ariane explains, there was a lot more to Einstein than just formulas. Thanks to him, we have GPS devices and electric gates, nuclear energy and … well, yes, also nuclear bombs. Einstein did everything he could to make the world a better place—but after all, he was only human!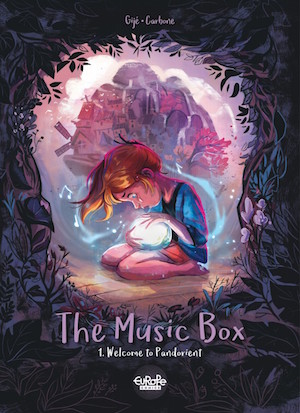 The Music Box
For her eighth birthday, Nola receives a marvelous present: her late mother Annah's music box. It has the most enchanting melody, and inside the globe… is that a little girl waving? And calling for help?! Before she knows it, Nola has shrunk down size, slipped through the keyhole, and entered the world of Pandorient, where even the most ordinary-looking citizens can have extraordinary powers—and where danger could lurk down every hallway. Nola must help her new friends save their mother from a mysterious malady—all the while making surprising discoveries about Annah's past, and—maybe—her own future…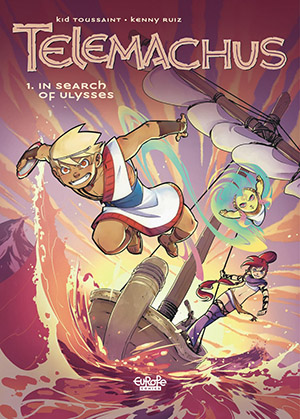 Telemachus
Ulysses, mythical hero and king of Ithaca, left years ago to fight in the Trojan War. He never came home. His son, Telemachus, an impatient and immature prince who is as clumsy as he is ambitious, decides to go looking for him. On the way, he meets the hot-headed princess Polycaste, who helps him in his perilous adventure full of vengeful gods and terrifying monsters. Will the winds be favorable to them?
Timo's been preparing to be an adventurer his whole (short) life—devouring books of valiant feats and incredible journeys, learning about navigation, botany, and other survival skills. But now that he's taken the plunge, venturing alone into a new land, the fairy tale has become all too real. Will he fulfill his wish and become a true hero, noble steed and legendary weapon included? More importantly, will he be able to distinguish friend from foe?
A monkey-faced man named Kid Noize who has a 1977 Mustang, a talking dog, and dreams of being a famous DJ, travels between worlds to deliver mysterious packages to people. Unfortunately, he has lost the package of his next recipient, a young boy named Sam who is having a hard time in life, grieving the loss of his mother while trying to adapt to a tough new town and school. Neither Sam nor Kid Noize has any idea what awaits them as they join forces to find the package that will help shape Sam's destiny…
When your old man's a police captain, it can make for some lonely evenings at home! Tom would know. But when the investigation his father is working on implicates Fabian, one of the hall monitors at his middle school, Tom decides to find out for himself what's going on. With his best friend Lilia by his side, he sets out to catch the bad guys. They suddenly find themselves trailing suspects, following clues, going undercover, and even getting into high-speed chases! The only thing is they have to do it all in absolute secrecy, so that Tom's father doesn't suspect their involvement. To do so, they'll have to become real-life anonymous informers. But just where will all of this lead?
Jack is a typical grade school kid… except that he never speaks a word, is followed everywhere he goes by a flying bug, and can turn into any animal he wants, usually to come to the rescue of his family and classmates. Not everybody appreciates his strange behavior, however. When the town's children start disappearing into the forest, though, Jack's special ability is their only hope. Will Jack ever be understood and accepted by those around him? And will the townsfolk come to see the forest as anything besides a danger and a nuisance?
Oxana, a young dancer from the turn of the 19th century, is the victim of a terrible curse that plunges her into a deep sleep. She awakens a hundred years later with no memory of the past in a time that is not her own. Why has she lost her memory? What power does her strange medallion hold? What are the intentions of the mysterious man in white who comes to her assistance?
On May 10th, 1940, Nazi Germany attacked France, Belgium, the Netherlands, and Luxembourg. Their advance was swift, and led to the fall of France just six weeks later. In the fictional French village of Pontain-L'Écluse, 13-year-old François is shocked to see his fellow villagers—and even some of his family members—accept this occupation and submit to the laws and behavior of the German invaders. Determined to thwart the enemy, he enlists his friend Eusèbe to help sabotage the Nazis and motivate his village to unite against them. A fascinating tale of the Resistance and of actions taken by its youngest activitsts, inspired by true stories.
Elma is a joyful, free-spirited child who is being raised by a bear she thinks of as her father. But Papa Bear is hiding a secret, and the close-knit duo must make a long and perilous journey to begin a mysterious new life beyond the forest. Adventure and danger are in store as they discover the linked secrets of Elma's past and future.
Elena Potato just moved to Oldmill Village, but she's about to find that there's a lot more going on in this quiet little town than meets the eye—Oldmill Village is actually an oasis for all kinds of monsters! Zick, Elena's new neighbor, is a strange kid who's allergic to just about everything, but he alone has the power to see the invisible ghosts and monsters that live among us.
Hercules and his friend Marlon have just enrolled at the School of Intergalactic Agents, but they're both having problems. Hercules is a little young—and a little short—to make the grade, while Marlon just can't help being a coward. For their first Surveillance Operation, they're sent to Earth to gather information on a girl who's behaving strangely. But while they're away, the dreaded Blackbird plans to attack the School…
One morning, the circus arrives in Fede's town. What a thrill! Now he has a chance to be a circus star! And there he goes, with his cat Tomato, avoiding any streets where he might run into Florencia (because Florencia is his girlfriend, but she doesn't know it yet). Of course, things get complicated when the lion looks at Tomato with hungry eyes! And the adventure begins when… TOMATO MUST BE SAVED!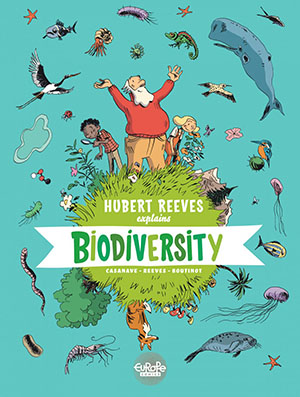 Hubert Reeves Explains
After spending many years gazing up at the stars, Hubert Reeves has turned his attention to the future of our planet. The world's friendliest and most enthusiastic astrophysicist takes us on a surprising journey, which will make us all realize how important it is to protect our environment.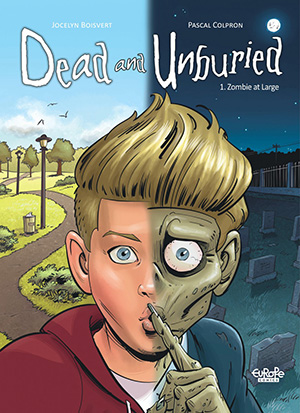 Dead and Unburied
Yan is on top of the world. School's almost out for summer, he's about to have a new baby sister, and he's going to be spending his vacation making a zombie movie with his best friend Nico. But on his way home from school, he finds himself in the wrong place at the wrong time, and before he knows it, his life is slipping away… Things are no longer smelling rosy now that Yan's pushing up daisies. But for some reason, Yan's soul isn't going anywhere: his body may be rotting, but his mind is clear, and once out of his grave, Yan is determined to be reunited with his family. He may be falling apart, but he isn't about to let that happen to them!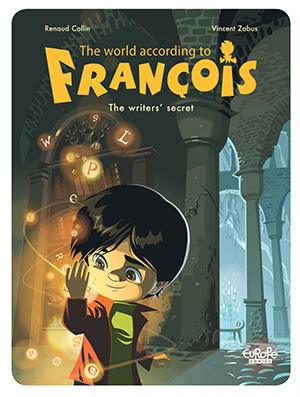 The World According to François
François has no interest in choosing between dream and reality: he wants both! Like all ten-year-olds, François has a lot of questions–but he puts his imagination to use to try to find the answers.
Header image: Tosca © by Teresa Radice & Stefano Turconi, Tunué 2016