It's that time of February again! And to keep it in the spirit of things we've decided to put together the list of our best graphic novels filled with romance both sweet and bitter.
My name is Amadeo. Every morning, I ride my bike up to the top of the hill, where the fig trees grow, to read the daily horoscope to Don Palermo. He's seen a few things in his time, Don Palermo – over there in Stonefield USA, back in the 1930s. He started out living with a bear. Later, he lived with another one, less hairy but more dangerous: Don Pomodoro, a local Mafia godfather, the kind who kills first, and asks questions later. But Don Palermo has known love, too; the real kind. The kind that still gives you butterflies 70 years later…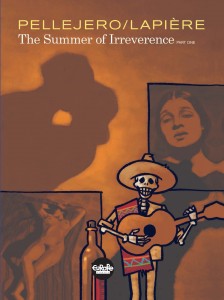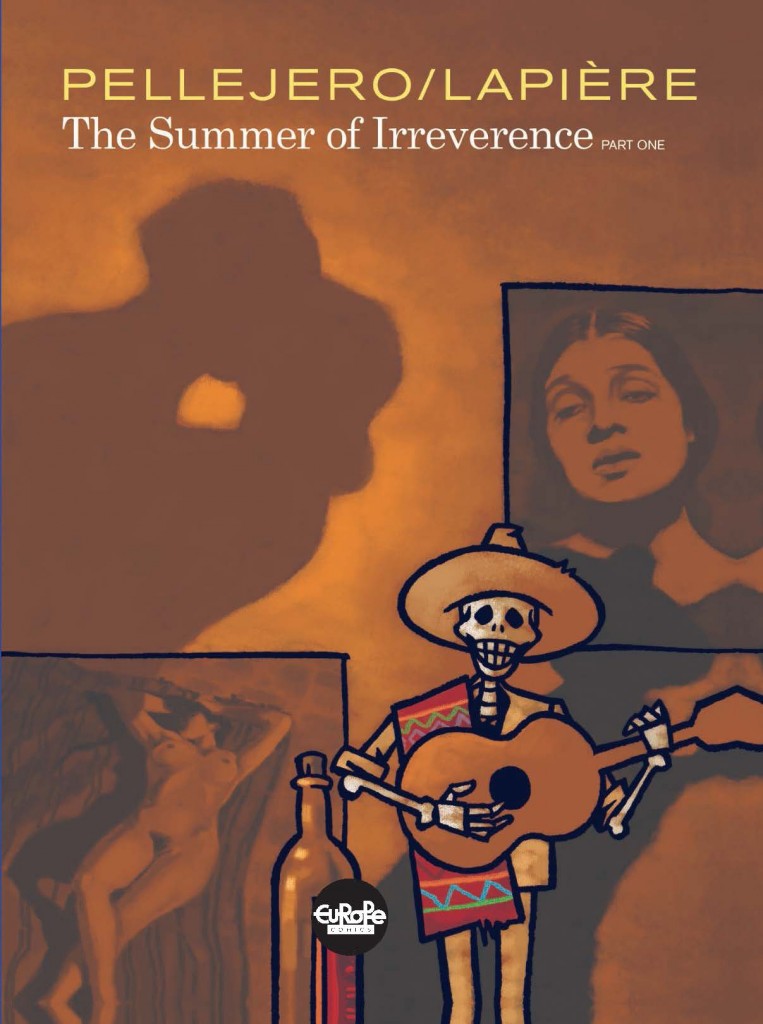 Mexico, August 1923. The American photographer Edward Weston has just abandoned his wife and children to rejoin his mistress Tina Modotti. In Mexico, the two lovers discover that revolution rhymes with expression. The paintings of Diego Rivera, Xavier Guerrero and all of those who will remain in art history under the name of 'muralists', exploded onto the walls of public buildings. Tina and Edward commit themselves to the side of the guérilleros of art. From then on, for Tina, sex, freedom, art and politics prove to be inseparable from her way of life; a squaring of the circle that is difficult for Edward to solve. But while passion burns the senses, suffering stokes the fires of creation…

40-year-old Flora has just gone through a bitter divorce after 20 years of marriage. She would love to find her soul mate, but it's just not that simple. She has several promising dates, but once the first flush of passion is over, her lovers seem to disappear into the night. Why does this keep happening? Is she not attractive enough? Is she so difficult to be around? Or is she being sabotaged by someone close to her? A story for the divorced (and perpetually single) 40-somethings who just want to take a moment to catch their breath, and maybe even enjoy their singledom, told through the eyes of Flora and her hilarious entourage.
This is the story of an invisible man. He's a man that no one ever notices. He is transparent, whatever he does. This is rather a difficult cross to bear! One night, the man who so wants to be seen loses it. He's had enough. He wants to feel things too! His outburst costs him an ankle injury, which in turn leads him to Berenice, the lovely young physiotherapist. She soon sets him straight: we are all victims in one way or another! Gregory Mardon develops a narrative based on the infernal spiral of human relationships, in which love is manipulation, kindness is selfishness and cruelty is an art.
Usually around about the 40 mark, the human male has a habit of leaving his well-worn spouse in search of pastures new. As they say, the grass is always greener on the other side. Florence Cestac dissects this subject of common interest, from the very first symptoms right up to the final outbreak. "You're the love of my life! But with her, it's something else… she's a fairy," declares our hero with the touching honesty of a male en route to adventure. So once our hero's skipped off into the sunset with his fairy, our heroine begins asking herself a series of counter-productive questions. She manages to raise her spirits with "tiptopform," drinks a bit, weeps a lot, and buries the dog who decided to die right in the middle of it all – cherry on the cake.
Forbidden Harbour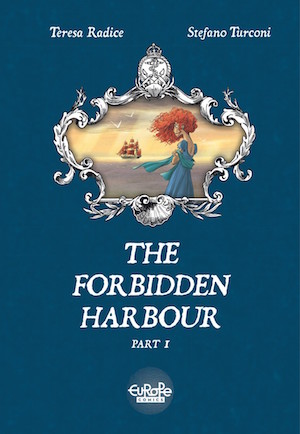 During the summer of 1807, off the coast of Siam, a Royal Navy ship rescues a young castaway, Abel, who only remembers his first name. He soon becomes friends with the First Officer, who is standing in for the captain as the commander has apparently run away after stealing the treasures that were on board. Abel goes back to England aboard the Explorer, and he finds accomodation in an inn which is managed by the three
daughters of the runaway captain. Abel will find out something truly creepy about himself before recovering his memory, and he'll realize the true nature of the ones who helped him.
An absorbing family drama depicted in dark artwork. Robert Boganiec is a writer. His crime stories are always perfectly narrated, and the heroes of this books consequently do what they should. But as he discovers his wife's unfaithfullness, he does not hesitate to do what must be done…
Jean-Paul is a shy, slightly gawky young man leading a rather unremarkable life in which his oppressive mother is all too present. As the anniversary of his father's death approaches, he feels increasingly dissatisfied with his life, and increasingly aware of his loneliness. It's time for things to change. So, without telling anyone, he embarks on a singles cruise and takes his first steps in a brave new world…
From his Barcelona studio in 1939, an aging Catalan painter shares with his model the mystery of his best friend Vidal Balaguer, "the forgotten genius" of Catalan Modernism, who vanished on the eve of 1900. His story his linked to the disappearance a few months earlier of his muse and lover, Mar, the subject of his most famous painting, "Young Lady in a Mantón." But there are other disappearances, too, of people, a corpse, some oranges, and a stubbornly silent canary named Stradivarius. A police detective is convinced that Balaguer murdered his model but by the end of the story we may come to believe that, as the painter himself reflects, "the murder weapon is not always what you might think!"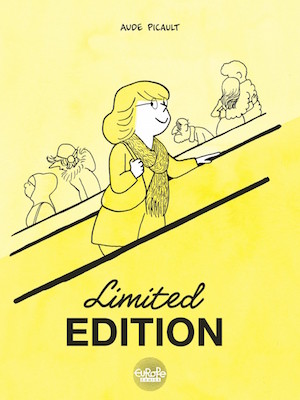 Claire is a thirtysomething neonatal nurse who is becoming increasingly discouraged about her prospects of getting into a long-term relationship and starting a family. She thinks she may have finally met her man in Franck—if not a Prince Charming then at least a friendly and compatible person—but societal pressures and gender norms seem to rear their heads at every turn and Claire begins to wonder if it will ever be possible for her to be happy with another person on her own terms.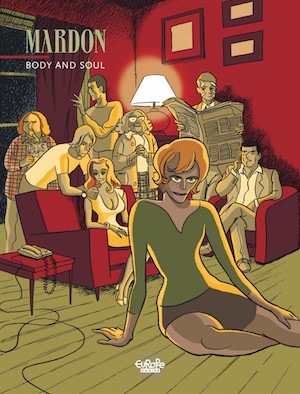 Body and Soul
The lives of a handful of Parisian characters trying to connect with themselves, their bodies, and each other intertwine in this insightful snapshot of modern society: mothers and daughters, sons and parents, lovers, friends, and neighbors interact and experience each other in ways both simple and profound.
"In the Moment" is a modern Romeo and Juliet in two different time dimensions. In this unusual love story, Dutch author Hanco Kolk and Flemish author Kim Duchateau have found a particular way of working together, in which each of them draws one time dimension. Rafael Falstaff falls hopelessly in love with Sylvia, a chronowoman. He can see her, but he doesn't see her move, nor can he touch her, because they would both die if he did. But he's happy with just seeing her, until he realizes her life is in danger. He then decides to take action, with all that it entails… A story in two parts.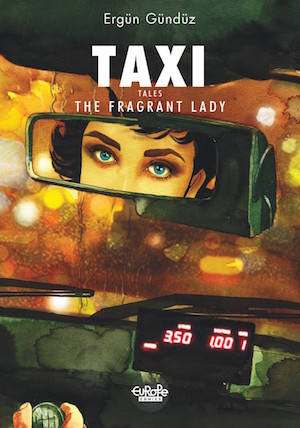 Taxi Tales
The Fragrant Lady is a tale that brings to life the recollections of an old gentleman in the back seat of Yalcin's cab. The man tells of the time he spent with an enviable French woman named Floré during the silver age of Istanbul. His too-good-to-be-true story unravels with rich illustrations by Ergün Gündüz, which are throwbacks to the days of urban glamor in Beyoglu, in stark contrast with the current state of the district.
Double 7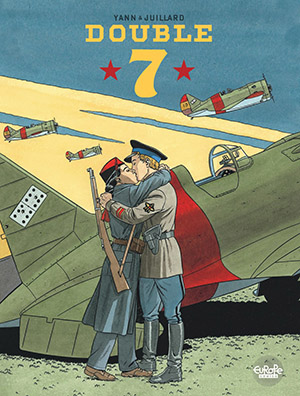 The Spanish Civil War attracted involvement from a wide variety of governments, individuals and political factions, with Italians, Germans, and North Africans helping Franco and his supporters, and the Soviet Union, Mexico, and international brigades aiding the Republicans. Dusting off a little‐known and often forgotten chapter of history, the authors take us back to this remarkable and terrible period of war as only they can, with a tale full of scheming intrigues. The world they uncover is one of no‐holds‐barred plotting to obtain victory at whatever the cost. And in the midst of the backstabbings and despair, one young Russian pilot falls in love with a feisty Spanish freedomfighter. In the hope it will outlast the bitter conflict engulfing them all.
Manuel and Mia live together in Bologna, in a house that is so crowded they have a roommate they've never seen. Mia is almost thirty, hates her job, and has a deep desire to dig into life before it's too late—before becoming hopelessly adult. Manuel is publishing a serial novel online about courtly love, which he hopes might one day find a publisher. Mia and Manuel have dreams, but are unhappy. They don't know how to face the void created between them. They're losing themselves, even though they love each other. If they're to straighten things out, they must find the right measure.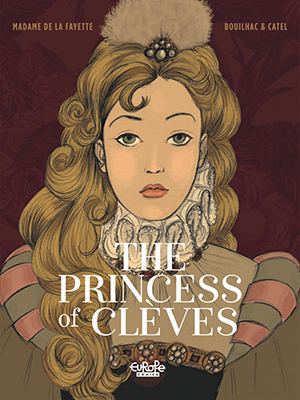 The Princess of Clèves
Entering life at the French royal court, a world in which "what is shown is rarely the truth," the young Princess of Clèves learns of passion's torments, of heartbreak, and of the agony of love. Claire Bouilhac and Catel Muller's graphic-novel adaption of this classic tale—often referred to as the forerunner of the modern psychological novel—remains faithful to the original 17th-century text, while also providing surprising and original insight into both the mystery of the creative act, and the link between the author, Madame de La Fayette, and her heroine, the Princess of Clèves.
This is a graphic novel about death and suicide… but not in the way you think. It's about death that can be reversible, when and if the right angels are looking. The dead person here is Catalina, a self-absorbed student who kills herself out of heartbreak. The angel is Karmen, an angel of the facetious, unusual sort. Her capacity for empathy is so great that she leads "her" dead on a journey toward redemption and, believe it or not, back to life! Full of surprises, metaphysics, and beautiful women, this graphic novel is tender and not devoid of humor.