A few weeks ago our Serbian partner Darkwood took Europe Comics to the Belgrade Book Fair – one of the oldest literary events in Serbia. It also happens to be one of the most visited cultural events in the region, making it a perfect place to showcase the Europe Comics titles!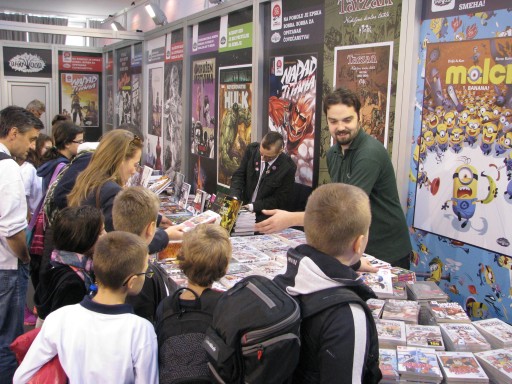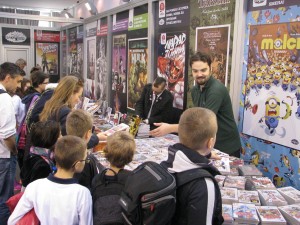 The leading comics publisher in Serbia, Darkwood aims at nourishing the works of the up-and-coming Serbian authors as well as making sure the classics of the ex-Yugoslavia period are not forgotten. Darkwood brought two Europe Comics authors, Vujadin Radovanović and  Marko Marković, to promote their books at the Darkwood stand.
The first book – Keepers of Lost Time is a science-fiction comics trilogy written by Miroslav Marićand drawn by Vujadin Radovanović. Considered one of the most significant works in the history of Serbian fantasy and comics, the first episode was published in 1990, the second in 2000, but it wasn't until 2012 that the trilogy finally saw its highly anticipated conclusion. This future-fantasy comic depicts two cultures – one of high technology, the other – tribal, in moments of their internal crises. They exist synchronously and interdependently, yet are in conflict due to their vastly different perceptions o the world and spiritual values. Keepers of Lost Time has just been added to the Europe Comics catalog!!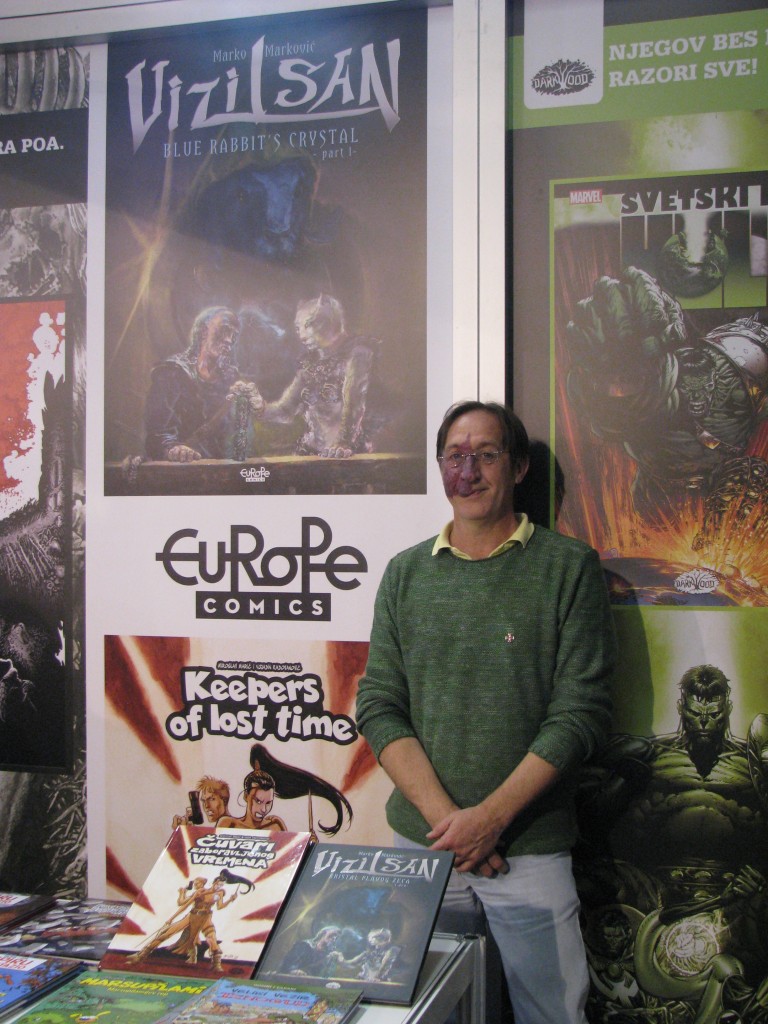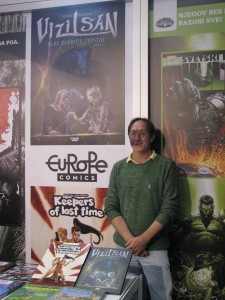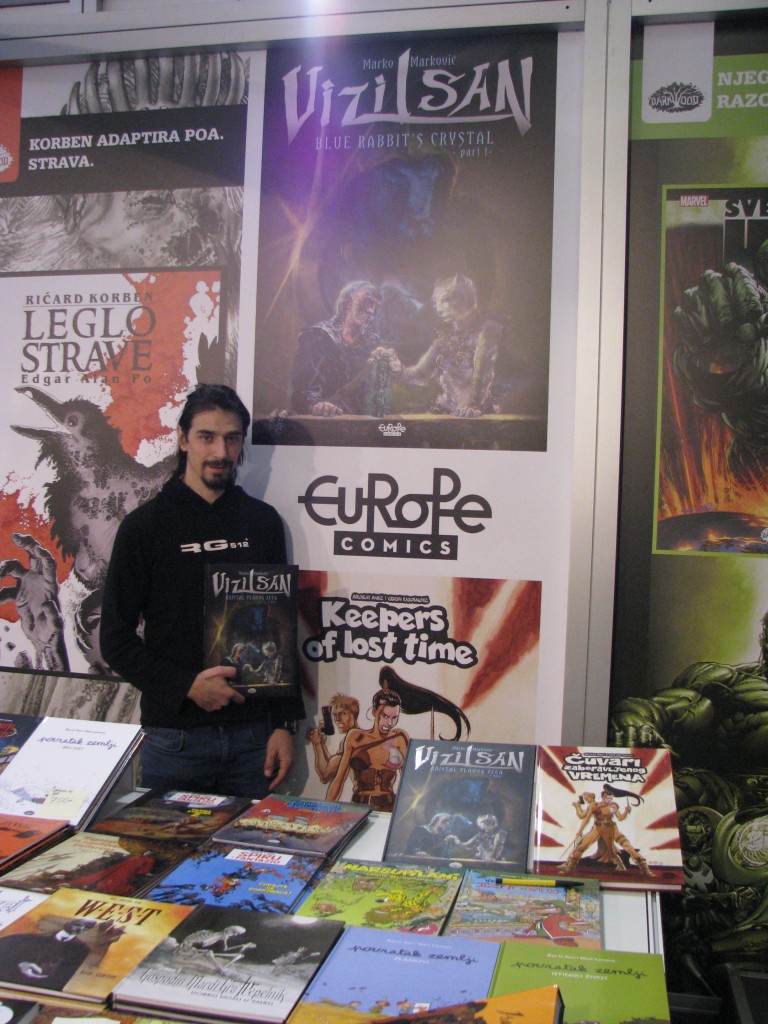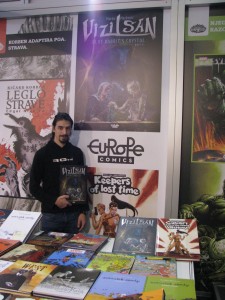 Vizilsan is an epic adventure across the five continents. A world edged by dreams – full of contrast, resembling a world from a long lost time, but with technological accomplishments from far into the future. Lines between magic and science are blurred in Vizilsan. It is a wonderful world, filled with dense forests, endless rivers, vast oceans, cruel deserts. However, due to fierce exploitation of natural resources, the energy that once preserved this natural balance has begun wandering aimlessly, threatening to destroy that world. Few are aware. Even fewer are trying to do something about it. A human duchess and a seasoned Kaitian warrior try to restore the balance to the world and secure its survival… The artwork of the comic was done entirely in watercolour! We are eagerly awaiting the arrival of Vizilsan in 2016!