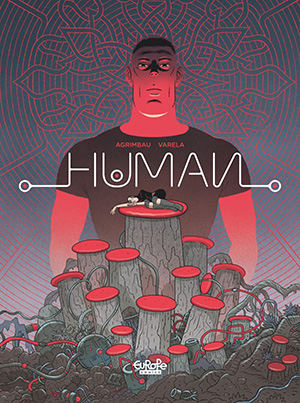 Human
Planet Earth: 500,000 years in the future. Humans have been extinct for millennia. Two scientists, Robert and June, have been orbiting the Earth, waiting for the planet to become habitable once more. With the help of a team of robots, they plan to start over from scratch: a new Adam and Eve who won't make the same mistakes as their ancestors. But first Robert has to find June, who seems to have landed somewhere else in this vast jungle—their Eden—full of grotesque creatures and strange primates…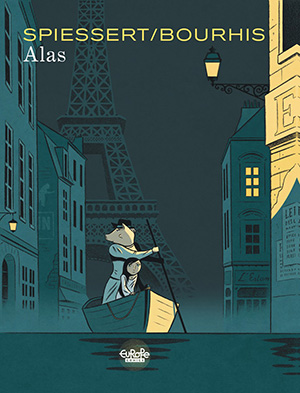 Alas
When a young girl is captured in the forest and brought to the city, only to escape shortly afterwards, all manner of individuals and organizations try to get their hands on her, no matter the cost. In a chilling and clever tour de force, the authors use the backdrop of the 1910 Great Flood of Paris to depict a world where animals rule and humans are viewed as curiosities, scientific guinea pigs, hunting trophies, and the occasional snack. A political satire that forces us to question our treatment of different species, the nature of intelligence, and more.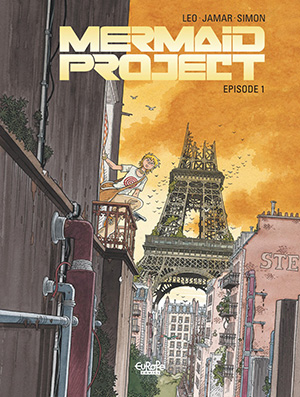 Mermaid Project
Paris, end of the 21st century. Inspector Romane Pennac is the only white woman in her station. The world has suffered devastating wars and ecological disasters, and the old powers of Europe and America are now the third world. Amidst it all, it is to this young woman, now a member of a discriminated-against minority, that a couple of devastated parents turn. A mysterious letter has just announced that the body of their daughter, recently deceased in New York, is missing from her coffin…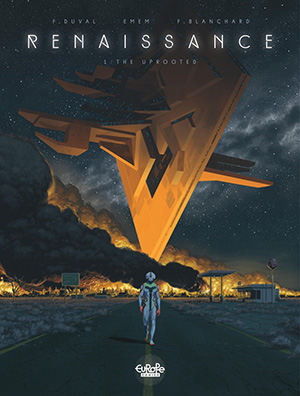 Renaissance
Swänn and Sätie were born on Näkän, a major planet in the Complex, a federation of extraterrestrial civilizations. The young couple hoped to live a peaceful life in an environment where nature and technology coexist in balance. But they are forced to mobilize when the leaders of the Complex decide to launch a vast expedition to save a planet that has exhausted its resources: Earth.
The year is 2068. The place, Fontainebleau forest, ancient home of some of France's mightiest monarchs on the outskirts of what was once Paris. The post-apocalyptic society of Pan survives by growing rice and scavenging among the ruins of a destroyed civilization. Their precarious existence comes under threat when the powerful, technologically advanced Federation of Fortuna forces them into a dangerous choice—submit to Fortuna's rule, or try to best them in a barbaric, ritualized game known as Celestial Mechanics. Pan's only hope? A hot-headed outcast they'd rejected for being "un-Pan": a girl named Aster.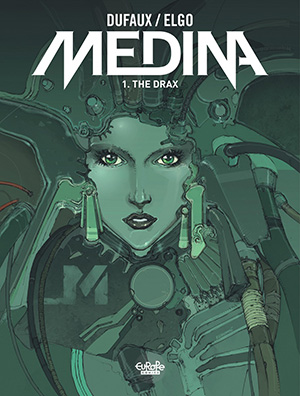 Medina
In a post-apocalyptic future, Medina has become the last bastion of a humanity fighting the nightmarish and infectious creatures known as the Drax. The shield that protects the city won't hold out much longer, and humankind appears to be condemned. The only ray of hope is a "package" ripped from the Drax by the soldier, Karloff. This package is in fact 14-year-old Hadron, said to carry within her the Great Redemption. But will the humans manage to control this young girl's force?
Header image: Human © Diego Agrimbau and Lucas Varela / Dargaud