A week after the New York Comic Con, Europe Comics stopped by the Frankfurt Book Fair as part of its "33 Days to Europe Comics" campaign. The book fair is one of the oldest and most important publishing events in the world, starting its history in the dawn of book printing, sos we thought we'd go there too.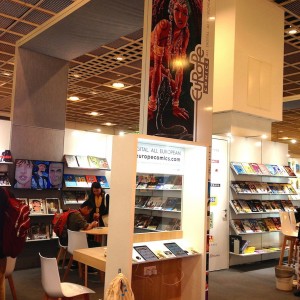 The Europe Comics stand was part of that of Mediatoon Licensing – the coordinator of Europe Comics.
At the Frankfurt Book Fair Europe Comics had two missions: meeting comics professionals and journalists but also the German readers visiting the fair during the weekend.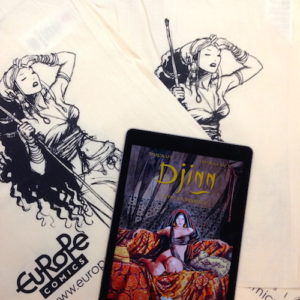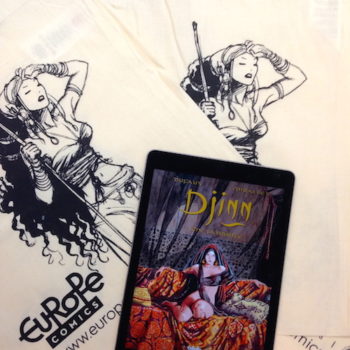 Both fans and pros appreciated the Europe Comics branded merchandising, which seemed to disappear at the speed of light, including the tote bags we'd prepared especially for the occasion, with the image of the alluring Djinn.