Europe Comics is always up for offering its readers a different kind of a reading experience. In that spirit, here is a list of the most uncommon detectives and crime stories out there.
Maggy Garrisson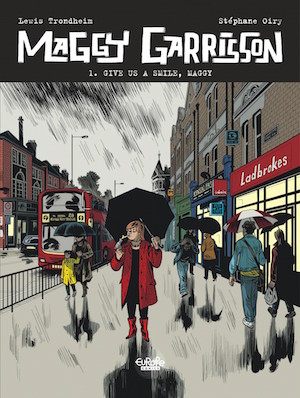 Even the infamous English rain can't dampen Maggy Garrisson's spirits as she walks through the London streets to her first job in two years. The shabby detective agency run by a hopeless, chain-smoking alcoholic might not exactly be her cup of tea, but Maggy's willing to make concessions. The plot thickens when her boss gets beaten unconscious, and Maggy discovers a wallet full of seemingly trivial objects. But why's she suddenly attracting all this unwanted attention? Perhaps there's something in that wallet that's more than it seems…
A young woman, who doesn't speak a word of English, shows up in Father Arthur's church seeking refuge. Father Arthur takes her under his wing, but things soon take a turn for the worse when her pursuers show up on his doorstep. It's not long before the padre, concerned for his kidnapped protegée's well-being, calls on his friend Jerome Bloche. Together, they seek out the mysterious Aina and her captors, but they soon realize that not only are they up against a rather intimidating security guard, but some difficult moral questions.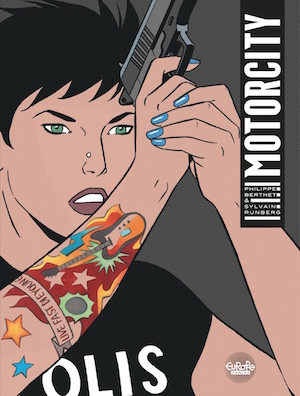 Motorcity
Lisa Forsberg is a rookie cop who has just taken her first assignment in the small Swedish city where she was born. In her youth she was a troublemaker, part of a hard-living subculture called "raggare" who worship American rock'n'roll and vintage cars from the 1950s. Now Lisa finds herself thrown back into this world when she is sent to investigate a missing person report involving people she went to school with. She and her partner, Erik Lund, will uncover secrets that put them in harm's way and bring them face-to-face with the unspeakable.
Stern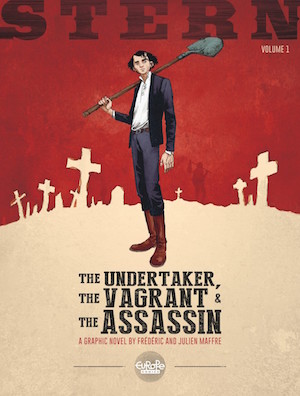 1880. Kansas. Elijah Stern, the local undertaker, leads a calm and solitary life, until one day he is asked to carry out an autopsy on a man found dead in a brothel. Taking on the role of forensic pathologist, he discovers that the man had not died of natural causes and finds himself involved, against his better wishes, in the middle of a bonafide investigation. But Stern has no idea that the key to this case lies in his own past…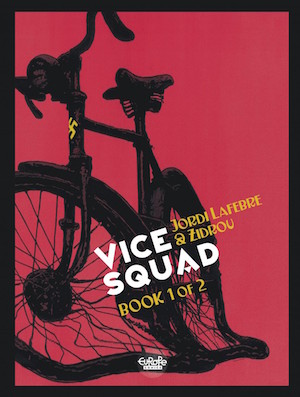 Vice Squad
It is the winter of 1937, and Aimé Louzeau lives with his mother and their servant. One day, he goes to the Quai des Orfèvres, the police prefecture of Paris, to speak with the vice squad. He currently works in the Criminal Investigation department, but crimes of passion and back alley stabbings really aren't his thing, so he requests a transfer from Chief Inspector Séverin. The atmosphere immediately darkens, as Louzeau is thrown straight into the interrogation of a pimp called Guapito and his prostitute.
Blacksad
Get ready for a true masterpiece! This is the story of a private detective seeking revenge for the death of his assassinated ex-girlfriend. A stunning thriller, enhanced by a wonderfully detailed drawing style, with characters in the form of the animals that best reflect the nuances of their personalities. Dark, daring, engaging, this is undoubtedly one of Europe's most successful comic book series.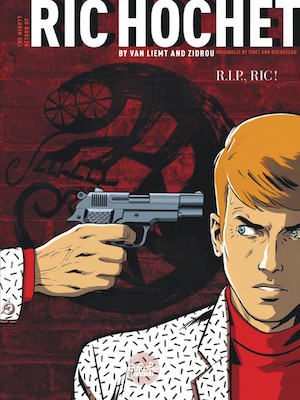 Ric Hochet
Ric Hochet, the famous Parisian newshound, is not himself. He's wearing a mysterious bandage, he isn't driving his usual car, and a strange smell is emanating from his apartment… When he's invited to his old friend Police Commissioner Bourdon's wedding in the South of France, his infallible memory starts failing and his legendary luck begins to desert him. Then an attempt is made on Bourdon's life. What's eating Ric and why would anyone want to murder Bourdon? Clearly, things are not all what they seem—least of all Ric himself.
Atom Vercorian is trying to make it as a private detective in post-war Paris, and he just needs that one big case to make a name for himself. His father, a police detective, isn't making any headway in the case of a jewelry theft in the south of France. Atom, however, gets a lead that takes him and his partners, Mimi and Jojo, south to Marseille, where they meet ex-resistance fighters, gangsters, and henchmen. With audacity and enthusiasm, Atom and his cohorts dance their way through the worlds of organized crime, pro wrestling, and the ultra-rich in the pursuit of Miss France 1930's stolen jewels. This could be Atom's big break—if he survives the experience!
Header image: Blacksad © Canales & Guarnido / Dargaud