There are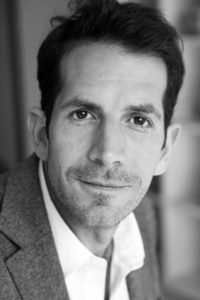 some who might find philosophy complicated and difficult, or simply cold and distant — and we can sympathize. Who among us, after all, has managed to make it all the way through Das Kapital? But for all those out there for whom philosophy incites more panic than passion, there is now hope, in the form of French graphic novelist Jul.
An expert in social and political parody, Jul has been writing and illustrating satirical comics for well over a decade, to great critical and popular acclaim. From globalization to the clash of civilations, Jul has employed his engrossing caricatural style to address some of the most vast societal questions of today. But he hasn't stopped there. Over the last several years, Jul has taken a deep interest in the realm of philosophy, teaming up with Charles Pépin to reveal and explain this often misunderstood and underappreciated world to his legions of readers. Beginning in 2011 with La Planète des sages (Dargaud), a witty and profound encyclopedia of history's greatest philosophers, the duo has been enlightening minds and opening eyes around the world. An eagerly-anticipated sequel to Planète des sages followed in 2015, and in between, the satire Uh-Oh Plato! (Dargaud, Europe Comics in English), which sees a young intern named Kevin Plato go to work alongside a whole host of other big thinkers, from Nietzsche (as director of human resources) to Foucault (the video-surveillance monitor).
Judging by the success of his recent works, with strong sales and numerous foreign editions, Jul is on to something. In early January, he was even invited to accompany French president Emmanuel Macron on an official visit to China, where Jul had the honor of offering a Chinese edition of La Planète des sages to Chinese leader Xi Jinping (an encounter shared by the author via Twitter).
And as January came to a close, Jul extended his travels with a stop in New York for the Night of Philosophy and Ideas. Taking place from Saturday, January 27th, to Sunday, January 28th, the all-night marathon featured philosophical debates, performances, and readings, including top philosophers from around the world. Jul himself was on hand to bring philosophy to life through his art and his event "Laughter, Image, and Philosophy," in the pre-dawn hours Sunday morning.
In honor of the event, and for those who weren't able to make it, we've prepared for you here below a selection of our favorite pages from La Planète des sages ("The Planet of the Wise"), including Descartes, Confucius, Newton, and Plato. You can also find here a sneak preview of Jul's Uh-Oh Plato!, available in English for the first time. Happy philosophizing!