How did you decide to become a comics artist? And if you hadn't done that, what other career do you think you would have chosen?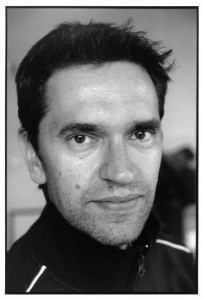 I first started getting into comics when, at about 5 years old, I started reading fumetti (Italian comics) and American comics. Also at a very young age, I became completely enamored with Disney cartoons and then the occasional Japanese cartoon in the early 80s. I love books and cinema; these are the things that make me want to tell stories. And comics really lend themselves to telling stories. If I hadn't become a comics artist, I would have been an illustrator, or I would have landed in the film industry. Or I would have been a comics writer… just so I could piss off the artists!
What has influenced your work the most? Who would you name as your role model in comics?
There are at least 100. When I was a child, my heroes were John Romita Sr. and Stan Lee's Spiderman, as well as Goscinny and Uderzo's Asterix. For me, Hermann is still the greatest storyteller of the 9th art. Alex Toth, Bernet, Neal Adams, Gil Kane, Pratt, Miyasaki, Otomo and so on. It's a big list.
Which scriptwriter (dead or alive) you would have liked to collaborate with?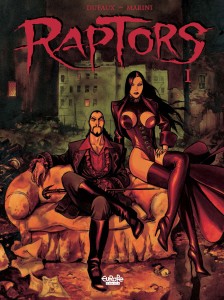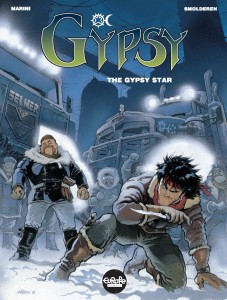 If I chose a novelist, it would be Elmore Leonard, who sadly died recently… I never had the guts to approach him. Otherwise, it would be a scriptwriter who is willing to do whatever I tell him to without question, and who works for free, obviously. Someone who works 24 hours a day and doesn't have time to lunch with his editor. That's the perfect scriptwriter. Damn, I forgot his name.
There are 3 of your series in the Europe Comics catalog: Raptors, Gypsy and The Eagles of Rome. Which series is the closest to your heart?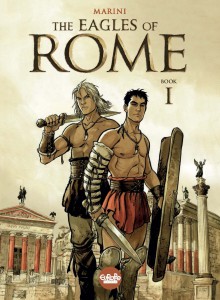 The Eagles of Rome. Because it was 100% my own work. I always collaborated when drawing and writing my other comics, but it's really exciting to have a solo project. That way no one's gonna be getting on my nerves. And I get to produce a comic that I'd actually want to read myself. Like it's my little homemade blockbuster.
And which of these series was the most challenging to create?
None, because I always felt inspired. The Eagles of Rome required more preparatory work, more admin and more time, but it's such a rewarding and exciting thing to do, that I didn't count the hours spent.
Cover image  © The Eagles of Rome, Marini, Dargaud, 2015