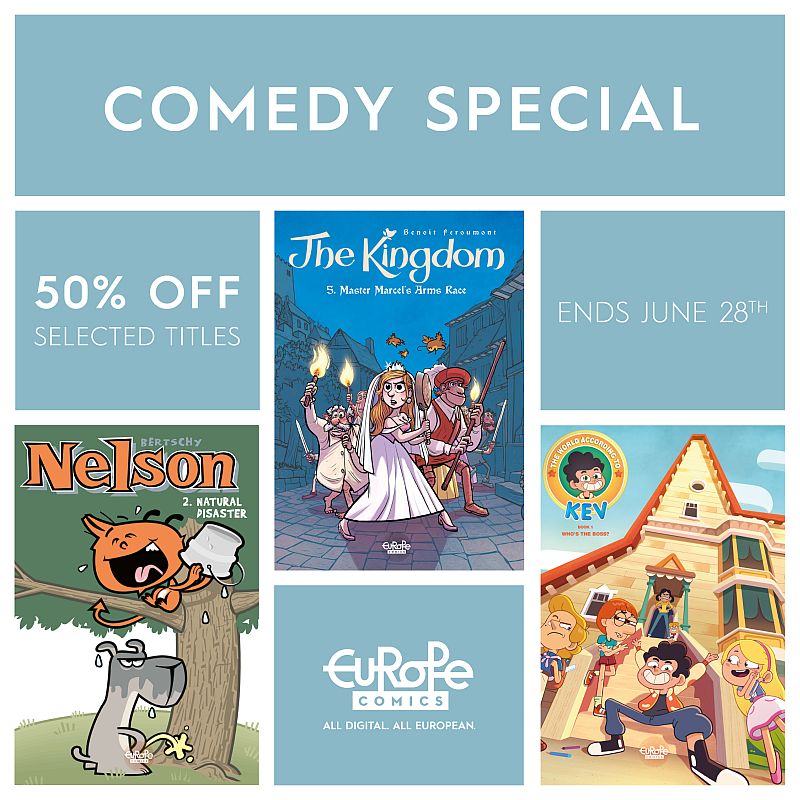 If the world worked the way Kev thinks it should, he'd be the star of the school, his teacher would admire his less than stellar grades, and Camille would fall in love with him. But Kev's life is anything but perfect: he has to compete for attention with his best friend Leo's snail collection, survive his mother's wrath, and suffer humiliation at the hands of the back-stabbing Stan, all while trying to grab some decent shut-eye before recess.
Shocking! Disgusting! Meet the most dangerous twin girls in the universe! Their record of wrong doings, on purpose or not, will raise your hair on end. A darkly subversive collection of cynical comics gags that is sweeping Europe. Nothing is sacred for these two lil' monsters! South Park meets Monty Python.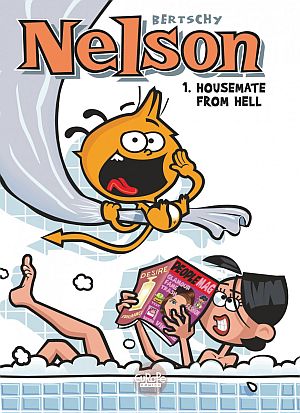 Nelson is a cheeky little imp who is the bane of Julie's life. But watch out, nobody is safe from the orange curse! Nelson is capable of making life difficult for pretty much anyone he comes across…
Things look like they might be starting to turn around for thirty-odd year old no-hoper Hugo, when he finds a robot in his house on his birthday. But, as he soon discovers, this is no birthday present (no one seems to have remembered to get him anything!), but the handiwork of his cousin, an engineer in the French army, who realized that the robot he had been building was designed to destroy humanity. Forced to hide out with Hugo, Roger – as he decides to call himself – must learn to live with humans… No mean feat!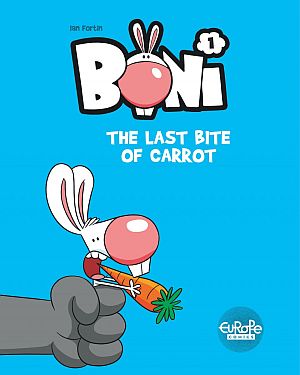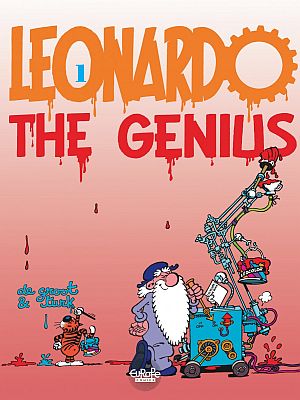 Leonardo is a genius. Full of boundless energy, he spends his days tinkering with his inventions and trying to solve life's scientific mysteries… often to the detriment of his poor 'disciple', who is willing to go to the most extreme lengths in the service of science. Welcome to a world of discovery, fun and pure madness!
Once upon a time there was a peaceful kingdom where life was good. It was a little country forgotten by its powerful neighbors and their incessant wars. A lovely little piece of land where lived a great many people, and every day they enjoyed the bounties bestowed upon them by the earth and sky. Of course, there was a king, Alain and Adrien (his ugly sons who were nonetheless kind, helpful boys), a grumpy queen, Cécile (the bathroom-hogging princess), and Anne. Pretty little Anne. Anne, who sings to the rising sun; Anne, who lights up the king's nights; Anne, who speaks to the birds… Anne who opens a tavern where all these characters gather.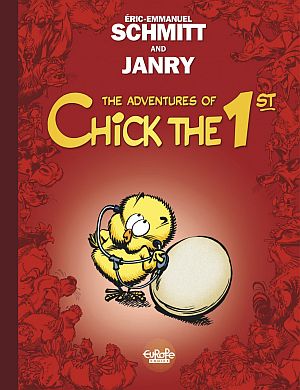 The Adventures of Chick the 1st
He's a chick unlike any other! Right from day one, Chick the 1st is beleaguered by the doubts and questions that come with the capacity to reason. When the farmyard dog asks him "What are you?", little does he suspect the turmoil of endless enigmas he provokes in our little chick's mind. While seeking answers to his endless questions, Chick the 1st shakes up all the social conventions of the chicken coop, causing scandal left, right and center. With the help of his Aunt Gallina and the mouse that devours books, Chick the 1st grapples with reality, both in the abstract and literal sense!
France—the early 21st century. A young student must complete a corporate job shadowing internship. Thanks to a cousin on his father's side, also of Greek descent, he gets a foot in the door at a famous consulting firm. He will soon discover the true face of office life. The intern's name: Kevin Plato. From Nietzsche the director of human resources, to Foucault the video-surveillance monitor, to Teresa of Ávila the executive secretary, and many, many more, Plato dives headfirst into the world of work… philosopher style.
Across the ocean, there is a wonderful, magical land. A paradise of free markets and genetically-altered chicken! This land, still young and full of hope (except for the downtrodden) truly does exist. It is called the United States of America, and its ruler is Mister President.