We all make New Year's resolutions, don't we? But how many of us truly stick to them throughout the year? In that spirit, here are stories of those who weren't scared to undertake new challenges, embark upon new adventures or simply make certain adjustments to change the course of their lives.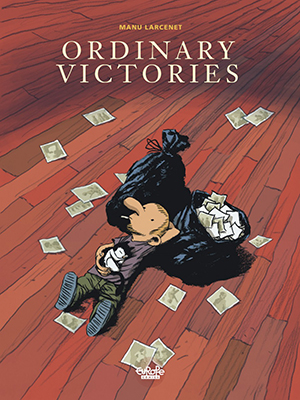 Ordinary Victories
Marco's left town for the countryside. He's left his psychologist because he feels he's doing better. He's quit his job as a reporter because he's had enough of photographing corpses. He gets himself a little cottage in the heart of rural France, where he lives with his cat, Adolf. He throws out all his work, and cuts ties with his employer. That night, he has his first panic attack. It's not long before he meets the lovely Emilie, and also the wise and good-natured old man who lives in the cottage just across the way… but who, it turns out, isn't exactly what he seems…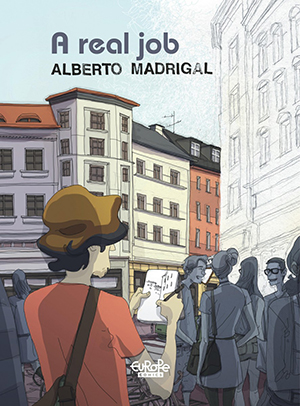 A Real Job
Javi has left Spain for Berlin. He doesn't speak German and hardly knows anyone there. He wants to be a comic book artist, but all his friends advise him to find a real job. He desperately needs to believe in himself, and to be believed. Burning with the desire to leave his mark, yet patient like any professional observer, Javi tells the story of his world, which becomes his first comic.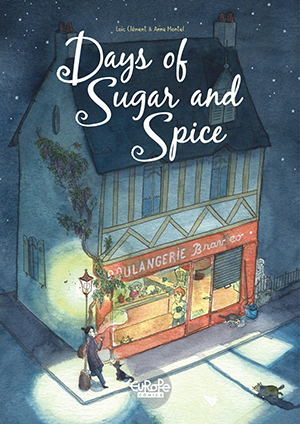 The Days of Sugar and Spice
Rose is not a happy young woman; she is closed off and angry and she hates her job. But her life changes drastically when she inherits her father's bakery in a small town in Brittany. Returning to a place that brought her both joy and grief forces her to confront painful memories of her past and find the courage to open her heart to a new, happier life that awaits her if she will just let it. A story about new beginnings, filled with small town charm, delicious pastries and the warmth of home and friends.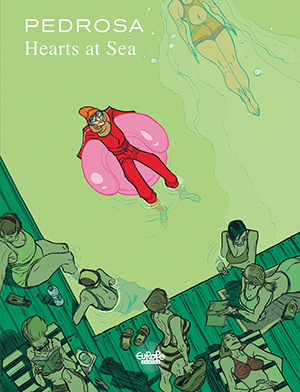 Hearts at Sea
Jean-Paul is a shy, slightly gawky young man leading a rather unremarkable life in which his oppressive mother is all too present. As the anniversary of his father's death approaches, he feels increasingly dissatisfied with his life, and increasingly aware of his loneliness. It's time for things to change. So, without telling anyone, he embarks on a singles cruise and takes his first steps in a brave new world.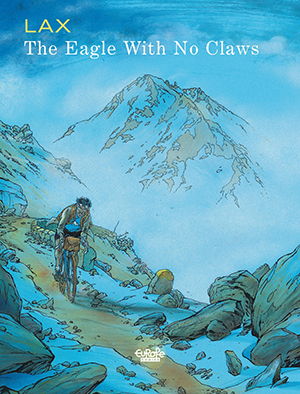 The Eagle with No Claws
1907: In a small town in the Pyrenees, a young soldier regularly climbs one of the tallest peaks to deliver supplies to an observatory. There, he makes a friend whose great passion for the Tour de France pushes ambitious Amédée to take up cycling and dream of winning the Tour himself. But the road to the Tour de France is more challenging and dangerous than he thought, and a terrible accident leaves him handicapped. Still, Amédée remains undaunted and trains even harder, which sets him on the road to cycling stardom… until war breaks out and interrupts his plans yet again. An inspiring tale of courage and human achievement, set against the fascinating backdrop of one of the world's most grueling tests of endurance.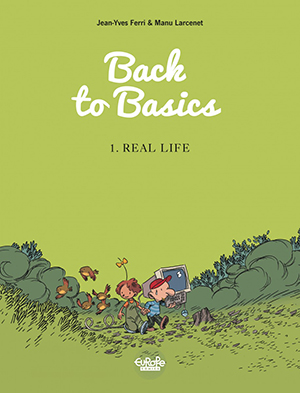 Back to Basics
Aaah, the countryside! Fresh air, green fields, home-grown vegetables… the dream (or the nightmare) of all city-dwellers. Well, this is the tale of when it became Manu Larcenet's reality. One fine day he and his partner Mariette packed up their urban life and set off for the little village of Ravenelles (population of 89 people, including a pretty baker). When, like Manu, you've lived your whole life in a Parisian suburb, the rural life can be quite the shock to the system…
Header image: Ordinary Victories © Manu Larcenet / Dargaud