This is the story of an invisible man. He's a man that no one ever notices. He is transparent, whatever he does. This is rather a difficult cross to bear! One night, the man who so wants to be seen loses it. He's had enough. He wants to feel things too! His outburst costs him an ankle injury, which in turn leads him to Berenice, the lovely young physiotherapist. She soon sets him straight: we are all victims in one way or another! Gregory Mardon develops a narrative based on the infernal spiral of human relationships, in which love is manipulation, kindness is selfishness and cruelty is an art.
Jean-Paul is a shy, slightly gawky young man leading a rather unremarkable life in which his oppressive mother is all too present. As the anniversary of his father's death approaches, he feels increasingly dissatisfied with his life, and increasingly aware of his loneliness. It's time for things to change. So, without telling anyone, he embarks on a singles cruise and takes his first steps in a brave new world.
An average Joe falls in love with a hooker from Ecuador and, when she goes missing, pressures a local mobster into telling him where she is by kidnapping his only daughter… What could possibly go wrong? A story about second chances, with a buddy road trip and musings on art and beauty thrown in for good measure.
When unassuming candy store owner Ike Hopper dies of a heart attack, he leaves behind a bombshell that rocks his small Australian town. His confession of guilt to a 27-year old murder—the savage stabbing of local girl Lee Duncan—brings his brother Greg, accused of the crime, out of the bush where he's been hiding. But Greg, returning to his hometown of Dubbo to tie up loose ends, finds not all ghosts go quietly to the grave. For instance, he seems to see his ex-wife Lee taunting him wherever he wanders… A hard-hitting, guilt-ridden, sun-drenched slice of outback noir.
This is a dramatic graphic novel because it is about life. This is romance, because there is love. This is crime, because it's about mysterious death. It's also a graphic novel about dreams, because there is a lot of sleep in it. Come Back to Me Again is an emotional journey into yourself. This diary of feelings jagged by addiction. Alcohol addiction. Drug addiction. Love addiction. And life addiction. This story is about the continuous falling asleep and waking up. About daydreaming and life without sleep.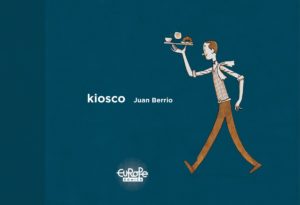 Kiosco
A kiosk is a place to have some rest, to have fun, to talk… But it is also a watchtower from where one may stare at the world. Every morning, the roller blind is raised like hope. This is the small tragedy of a tiny hero, his private adventure in a world that seems to ignore his existence. A lonely person that observes how life keeps on going, without stopping in front of him.
Three willful women: one old wicked, one young and selfish, and the third in the prime of her life. A man murdered three ways: stabbed, bludgeoned, and drowned in a stream. The mystery brings brash young Inspector Laurenç to the postcard-perfect Norman village of Giverny, home to Impressionist Claude Monet's gardens and studio. Like any small town, Giverny has its secrets. But have they to do with greed? Lust? Missing paintings? Jealous husbands? Laurenç soon finds himself head over heels for a pretty schoolteacher—and in over his head. Dider Cassegrain brings Michel Bussi's bestselling novel to life in lush, delicate watercolors worthy of the famous canvases that lend the book its name: Monet's immortal Water Lilies…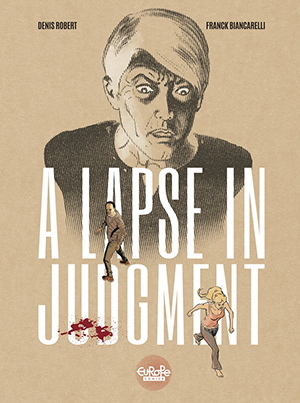 A Lapse in Judgment
Any resemblance to persons living or dead or actual events would be strangely coincidental… In a town in the east of France, Sylvestre Ruppert-Levansky, a president of the circuit court, begins his last trial, in the same place his career began. Everything here reminds him of Rachel, his first love, and most of all, Mathilde, a manipulative, diabolic serial killer. The old magistrate has a spotless reputation. He is considered tolerant and fair. But then a police officer from his past asks to see him. Perhaps the legend of Sylvestre, the eminent judge, isn't so cut and dry… In a gripping tale full of surprises, Denis Robert and Franck Biancarelli reinvent the thriller.
Header: Incognito © Grégory Mardon / Dupuis