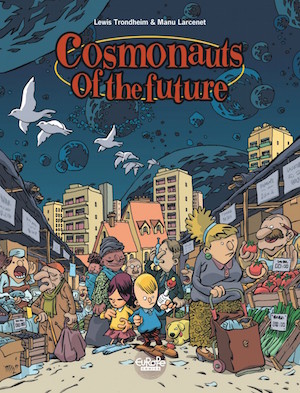 When a 13-year-old orphan sets out to find his parents and ends up in prehistoric times, he realises he's got a lot of work to do: so many things haven't been invented yet, like fire, soap… and vowels! Not to mention all the terrifying creatures and knuckledragging cavemen he has to deal with!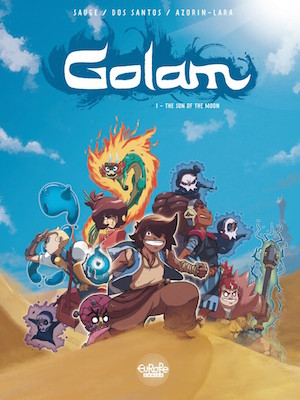 After his wife's brutal murder, Campbell, a pirate legend, gave up his life on the open seas to raise his two young daughters in peace. But, inevitably, his past eventually catches up with him in the form of Carapepino, a pretentious but clumsy pirate, desperately trying to win favour with the infamous Inferno. For his own sinister reasons, Inferno wants more than anything to get rid of Campbell and his offspring, once and for all. But Campbell and Inferno are bound to each other in ways that those around them would never have guessed…
Tiny Fox and Great Boar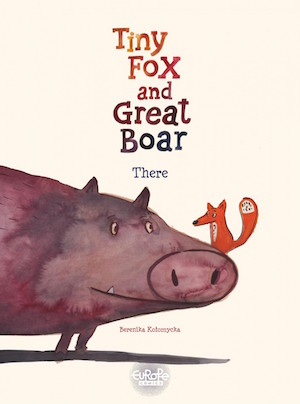 Tiny Fox lives alone beneath his apple tree in the distant hills. He is a happy little animal, busy looking after himself and his foxy things. Then one day, a Great Boar appears and moves in under the apple tree, bringing with him a time of change and adventure. Is Tiny Fox ready?
For her eighth birthday, Nola receives a marvelous present: her late mother Annah's music box. It has the most enchanting melody, and inside the globe… is that a little girl waving?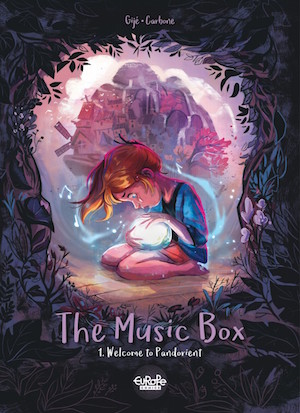 And calling for help?! Before she knows it, Nola has shrunk down size, slipped through the keyhole, and entered the world of Pandorient, where even the most ordinary-looking citizens can have extraordinary powers—and where danger could lurk down every hallway. Nola must help her new friends save their mother from a mysterious malady—all the while making surprising discoveries about Annah's past, and—maybe—her own future…
Brina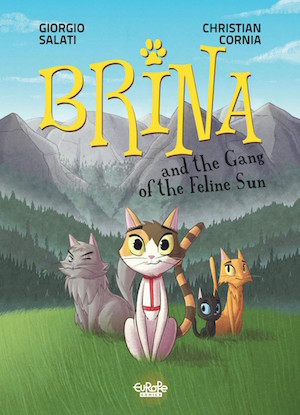 When the cat Brina goes on vacation with her owners, things don't quite turn out as planned. Should our loved ones be held on to and protected, or should we let them go, to live out their own adventures? A charming and spirited graphic novel from scriptwriter Giorgio Salati (Disney, RAI) and artist Christian Cornia.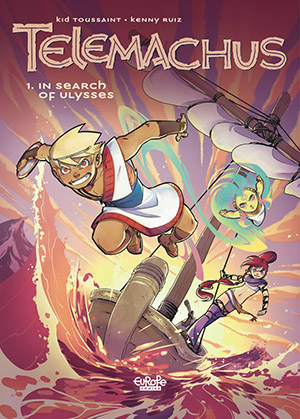 Ulysses, mythical hero and king of Ithaca, left years ago to fight in the Trojan War. He never came home. His son, Telemachus, an impatient and immature prince who is as clumsy as he is ambitious, decides to go looking for him. On the way, he meets the hot-headed princess Polycaste, who helps him in his perilous adventure full of vengeful gods and terrifying monsters. Will the winds be favorable to them?
Header image: Golam ©  Josselin Azorin-Lara / Sylvain Dos Santos / Nicolas Sauge / Le Lombard