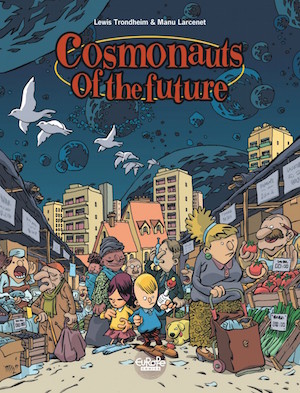 When a 13-year-old orphan sets out to find his parents and ends up in prehistoric times, he realises he's got a lot of work to do: so many things haven't been invented yet, like fire, soap… and vowels! Not to mention all the terrifying creatures and knuckledragging cavemen he has to deal with!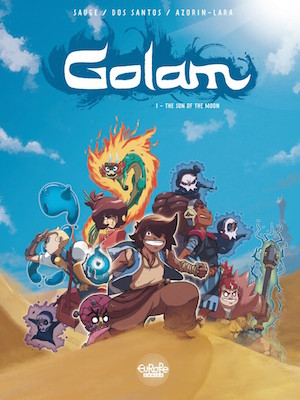 After his wife's brutal murder, Campbell, a pirate legend, gave up his life on the open seas to raise his two young daughters in peace. But, inevitably, his past eventually catches up with him in the form of Carapepino, a pretentious but clumsy pirate, desperately trying to win favour with the infamous Inferno. For his own sinister reasons, Inferno wants more than anything to get rid of Campbell and his offspring, once and for all. But Campbell and Inferno are bound to each other in ways that those around them would never have guessed…
Tiny Fox and Great Boar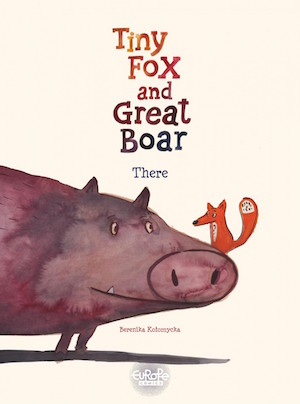 Tiny Fox lives alone beneath his apple tree in the distant hills. He is a happy little animal, busy looking after himself and his foxy things. Then one day, a Great Boar appears and moves in under the apple tree, bringing with him a time of change and adventure. Is Tiny Fox ready?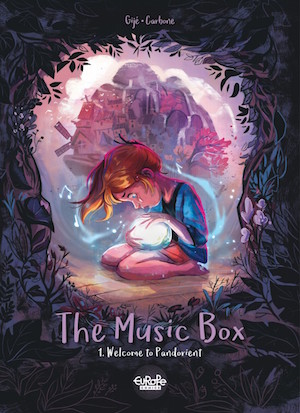 Timo's been preparing to be an adventurer his whole (short) life—devouring books of valiant feats and incredible journeys, learning about navigation, botany, and other survival skills. But now that he's taken the plunge, venturing alone into a new land, the fairy tale has become all too real. Will he fulfill his wish and become a true hero, noble steed and legendary weapon included? More importantly, will he be able to distinguish friend from foe?
Spirou and Fantasio are caught up in another amazing adventure, set in a real historical context. It's summer 1989, a few months before the fall of the Berlin Wall, and the evil Zantafio is trying to take over East Germany. When he kidnaps the Count of Champignac, our two heroes find out and try to rescue him. But to do that, they have to cross Europe's most heavily guarded border. East Germany's notorious Secret Police, the Stasi, are soon hot on their trail, and Fantasio is arrested. So Spirou now has to free his friend as well as foil Zantafio's diabolical scheme.
Header image: Golam ©  Josselin Azorin-Lara / Sylvain Dos Santos / Nicolas Sauge / Le Lombard