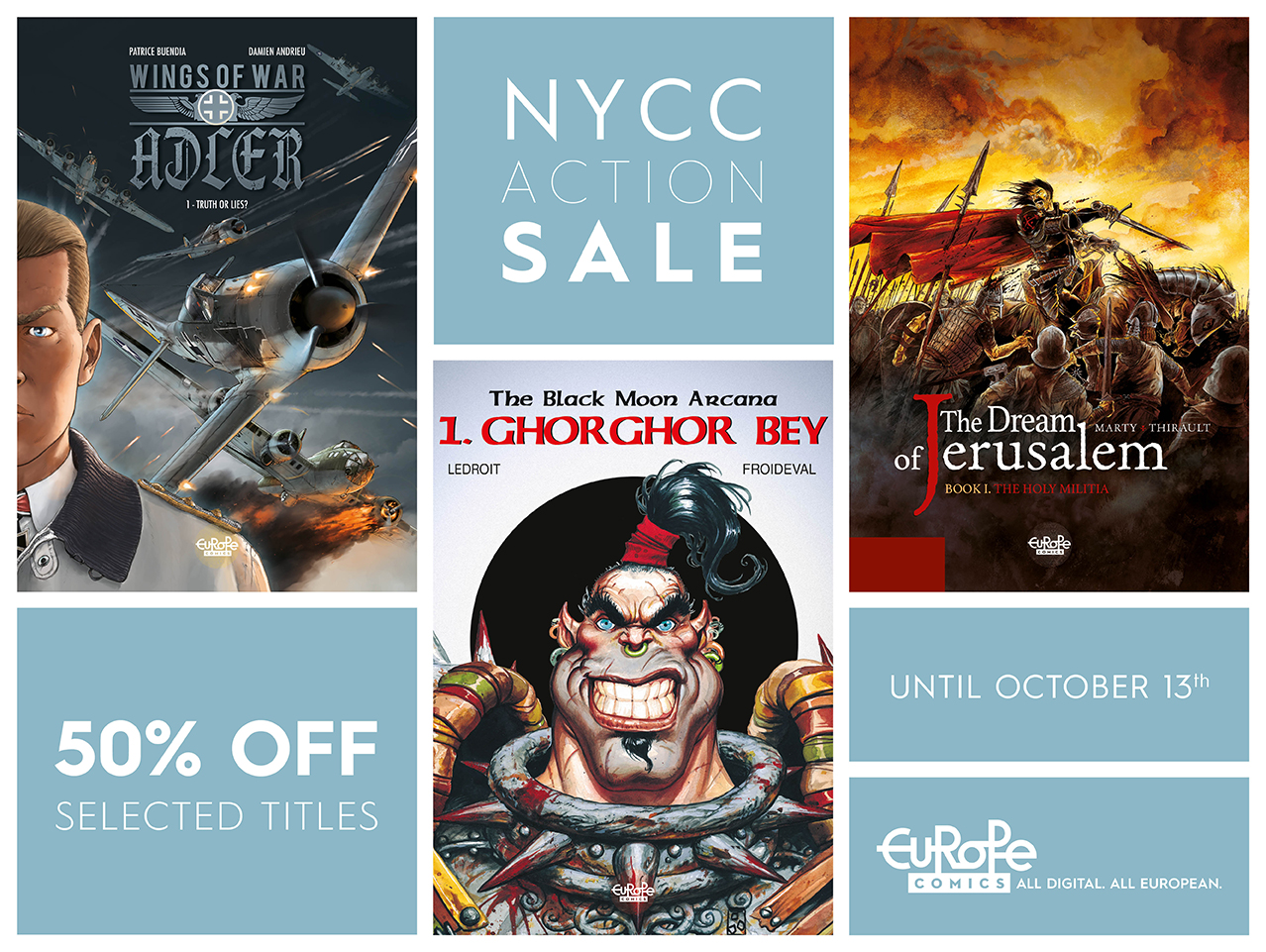 Heroines who fear neither God nor man, these big-hearted bad girls will take you to every corner of the known universe. Assuming, obviously, that a universe has four corners: there might just be a multitude! You'll follow them through multiple layers of the space-time continuum. Fasten your seatbelts, because adventure for these ladies is a game who's purpose is to live at the speed of light. That said: light-speed is for oldsters!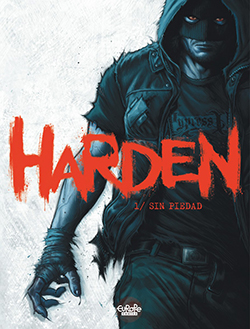 Harden
Ismaël seems like a regular nice-guy fallen on hard times. He's living with his adoring sister and her son following his return from his posting in Iraq. But he has a dark past with the gangs of L.A. and an even darker one with his combat experiences in the US army. These experiences haunt him, giving rise within him to a monstrous second self that he's trying desperately to control… but just when things seems like they're on the up, tragic events send Ismaël plunging into the abyss.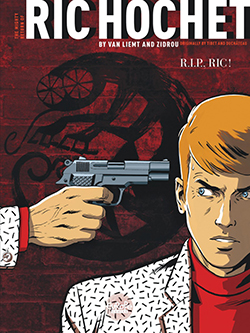 The Mighty Return of Ric Hochet
Ric Hochet, the famous Parisian newshound, is not himself. He's wearing a mysterious bandage, he isn't driving his usual car, and a strange smell is emanating from his apartment… When he's invited to his old friend Police Commissioner Bourdon's wedding in the South of France, his infallible memory starts failing and his legendary luck begins to desert him. Then an attempt is made on Bourdon's life. What's eating Ric and why would anyone want to murder Bourdon? Clearly, things are not all what they seem—least of all Ric himself.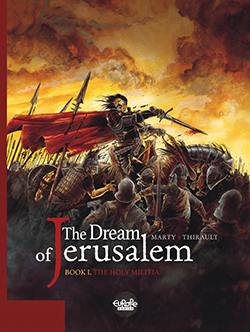 The Dream of Jerusalem
France, 1076. Hermance Languedolce, a child with miraculous healing powers, falls in with religious rebels and is branded a heretic. Hideously tortured, he summons a miracle and saves himself, only to be taken in by kind gypsies. When fearsome warrior Karlis Oresund is converted to Christ, he too receives a miraculous ability to sense evil. Entering the service of Bohemond of Taranto, he sets forth on a crusade to the Holy Land, conscripting Hermance by force along the way. Hermance can't or won't remember his powers, but can Karlis bring them out of the scarred young man?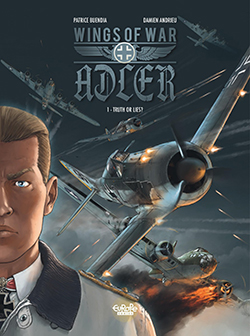 Wings of War
Hans Raeder lost both his father and his younger brother in 1918. To cope with the pain he, like Germany itself, takes refuge in fantasies—not only the fantasies of others, but also those of his own creation. In a country rebuilding itself on myths and deception, Hans is prepared to do anything to become the idol he worships: a fighter pilot… even if it means turning into a Nazi monster. What he doesn't realize is that his destiny is linked to another young pilot, on the other side of the Atlantic…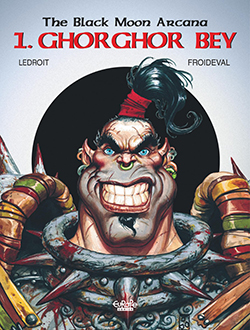 The Black Moon Arcana
Of all the terrifying warlords to wreak destruction across the empire, few can match the savagery of Ghorghor Bey. His name alone can cause even the bravest of soldiers to tremble in their boots, and noble lords and ladies throughout the land pray that he never comes knocking at their castle doors in search of gold, booze, and maidens. But few know the tragic story behind this fearsome warrior's rise to power. From his harrowing childhood to his first love(s), his devastating heartbreaks and crushing victories, read on and discover how a naive young half-ogre would go on to become Ghorghor the Terrible.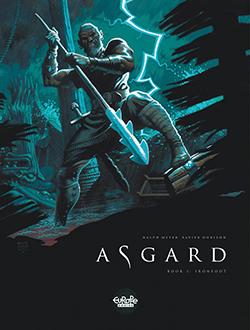 Asgard
A monstrous sea serpent is terrorizing the Fjördland, destroying one fishing boat after another, eating all on board, and keeping the Vikings from going on their pillaging expeditions. All hope seems lost until a stranger with a dark past and a score to settle with the gods shows up and offers to hunt down and slay the Krökken for a thousand silver talents. Soon a ragtag group of would-be monster hunters boards a drak and, against a divine, ominous Nordic background of lakes and mist and mountains, sets sail on a perilous mission not all will survive.
The era of privacy is over. With the proliferation of cameras, social networks, and automated surveillance systems, everyone is being watched at all times and people have begun to give in to the surveillance state. Well, almost everyone… Laurette is a young, rebellious teenager in London plotting an attack on a major government data center with a group of activists. But when the plan goes wrong, Laurette disappears, kidnapped by unknown agents. Dissatisfied with the police's lack of progress, Adil, Laurette's brother, decides to investigate on his own. A science-fiction story that explores a future not too far from our own, tackling the issue of surveillance from both sides of the law.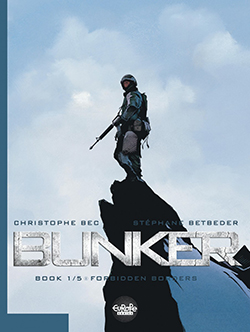 Bunker
Fear is infectious on the Demarkacija… At over 7000 meters altitude, the Demarkacija is the final rampart between Velikiistok and Ieretik territory. In Bunker 37, Aleksi Stassik scrutinizes the approaching enemy and lies in wait for the attack. Above him, in the mountains, roams another enemy, even more terrifying that the first…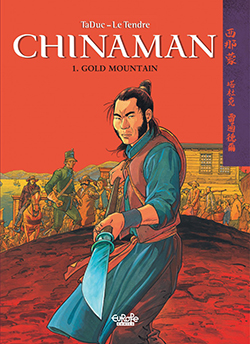 Chinaman
In the second half of the 19th century, a Chinese man wanders the plains of the American West. In the first volume, John Chinaman lands in San Francisco, tasked by the Elders of Canton with disciplining the local Triads. But this mission will be his last. From now on, his fate will be irrevocably tied to America's westward expansion.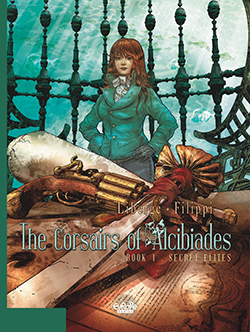 The Corsairs of Alcibiades
The scene is early nineteenth century England, in a secret and exclusive university under the auspices of the British Crown. Peter, Lydia, Mike, Curtis, and Maryline, five young people with nothing in common, have been brought together here to take part in the admissions process of this most unusual school. Why were they chosen? And to what end? None of them realize yet that they will soon leave behind their relatively calm lives for untold adventures that lie ahead of them.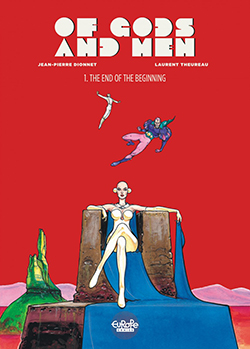 Of Gods and Men
The world turned upside down in 1929, starting in the United States. As the Great Depression shook the nation, so-called "gods" began to appear along Route 66, and quickly grew in number. With humankind slowly dying out, history then took a different course… This is the story "of gods and men," set in the year 2047.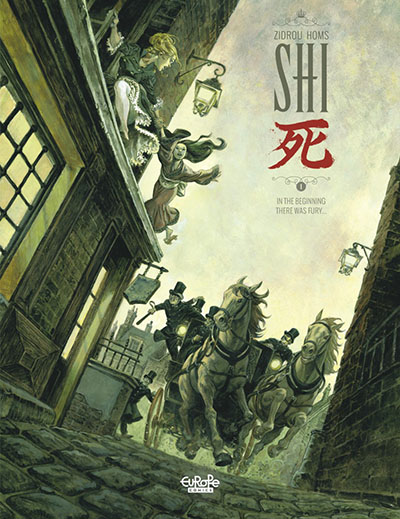 SHI
During the 1851 Great Exhibition in London, two women's lives become irrevocably intertwined when they both fall victim to a nefarious underground fraternity of ex-soldiers from England's upper crust who have sworn their lives to defending the British Empire—as well as their own decadent lifestyles. In this first volume, young rebel Jennifer Winterfield and the mysterious Kitamakura from Japan forge an unlikely alliance along with Jennifer's doctor uncle and a street urchin named Pickles. Together they lay the groundwork for a criminal organization that will go on to sow terror in the hearts of the colonialists and industrialists who tried to put them down.