Look who's back! That's right, we've got Bob, Ric, Luke (the Lucky one), Michel, Superdupont and the irresistible Shingouzlooz, all taking part in our latest special. You can read all six titles for just half the price until December 12th. Happy catching up with some old pals!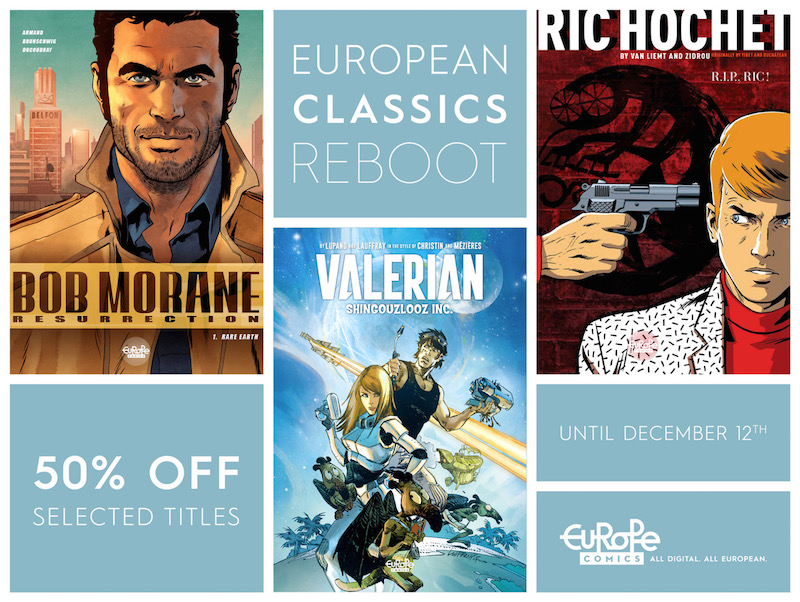 Series Synopses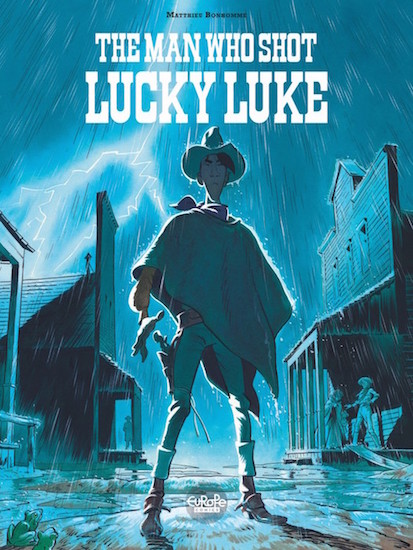 Does Lucky Luke know what he's getting himself into when he arrives at Froggy Town on a stormy night? As in many cities of the Wild West, a handful of men pursue the madcap dream of finding gold. Luke is just looking for a place where he can make a quick stop to replenish his tobacco supplies. But he can't refuse the request for help made by a committee of citizens to find the gold that was stolen the previous week from the poor miners. With the help of Doc Wednesday, Lucky Luke leads a dangerous investigation while facing up to the ruthless siblings – the Bones brothers.
Michel Vaillant is the star of all the biggest international motor car racing circuits, and he's revving up for a whole lot more than just a spin around the block. The Vaillant team finds itself up against new sporting and technological complications, and also some disconcerting changes in the world of car racing. The fate of the Vaillant dynasty is in the hands of three generations of men and women. The first challenge is to fight their way to the top, starting with the WTCC, the competitive world championship for touring cars. The second is to try and keep the family together, despite the opposing views of its members.
An apparently simple mission – apprehending a speculator-droid – turns into a race against time when the Shingouz drop in uninvited mid-arrest, begging Valerian and Laureline for protection against someone who means to kill them. To the agents' surprise, it's an old friend who soon pops up in hot pursuit, guns blazing. The ensuing shoot-out does little to simplify an already complicated situation: our heroes' favourite information brokers have managed to … lose Earth in a card game!
The unique and truly French super hero is back, like a phoenix from the ashes, to save France once again and to restore it to greatness in a world going to the dogs. Superdupont's reboot gets a kick-start with the birth of his son who, astonishingly, has inherited the supernatural powers of his father. Perhaps together they can finally bring down the enemies of their wonderful homeland!
Cover image: Superdupont © Boucq, Gotlib & Belkrouf / Dargaud